*Ecuador Spent Nearly $1 million Each Year to Host Julian Assange:
Ecuador blew through nearly a million dollars a year hosting WikiLeaks founder Julian Assange at its embassy in London, officials revealed Saturday. The country shelled out a total of $6.5 million on behalf of Assange, who went into hiding there in August 2012 but was dragged out and arrested on Thursday. The 47-year-old asylum seeker was reportedly abusive toward the embassy staff, ate with his fingers, infrequently bathed or did laundry — and even smeared feces on the walls.
Most of that $6.5 million was spent on security, according to the Daily Mail. The rest was used for medical expenses, food and washing his clothing. After getting the boot, Assange was taken to a London court where he was found guilty of failing to surrender.
*50,219,667 Tax Return Filers Paid $0 or Less in Income Taxes:
Of the 150,272,157 tax returns filed for the 2016 tax year, 50,219,667—or 33.4 percent–were classified by the Internal Revenue Service as "nontaxable returns," meaning the people who filed them paid $0 or less in income taxes, according to data published by the Statistics of Income Division of the IRS. At the same time, 80 percent of all income taxes paid that year were paid by tax return filers who had adjusted gross incomes of $100,000 or more.
Table 2.3 in the Statistics of Income data released by the IRS lists the total number of all returns the IRS estimates it received in a tax year. It also breaks that number down by the number "taxable returns" and the number of "nontaxable returns." "A taxable return," the IRS says, "is a return that has total income tax greater than $0." "A nontaxable return, on the other hand, could either have a zero or negative tax liability after accounting for all credits (including refundable credits)," says the IRS.

*Israeli Scientists Print World's First 3D Heart With Human Tissue:
It once would have been dismissed as science fiction—but Israeli scientists claim they've made the extraordinary breakthrough of printing the first 3D heart using "ink" made of human tissue. The Tel Aviv University researchers revealed the heart Monday which they say was personalized by using a patient's own cells and biological material. Up until now, scientists have only successfully printed simple tissues without blood vessels.
"This is the first time anyone anywhere has successfully engineered and printed an entire heart replete with cells, blood vessels, ventricles and chambers," said Prof. Tal Dvir of TAU, according to the Jerusalem Post. The heart isn't big enough for humans yet—it's roughly the size of a rabbit's heart. But scientists are confident they will be able to go on to print working human hearts and eventually replace the need for organ donations. "Maybe, in ten years, there will be organ printers in the finest hospitals around the world, and these procedures will be conducted routinely," Dvir added.

*Jeff Bezos Helped Kill Woody Allen's Amazon Movie Deal: Lawyer: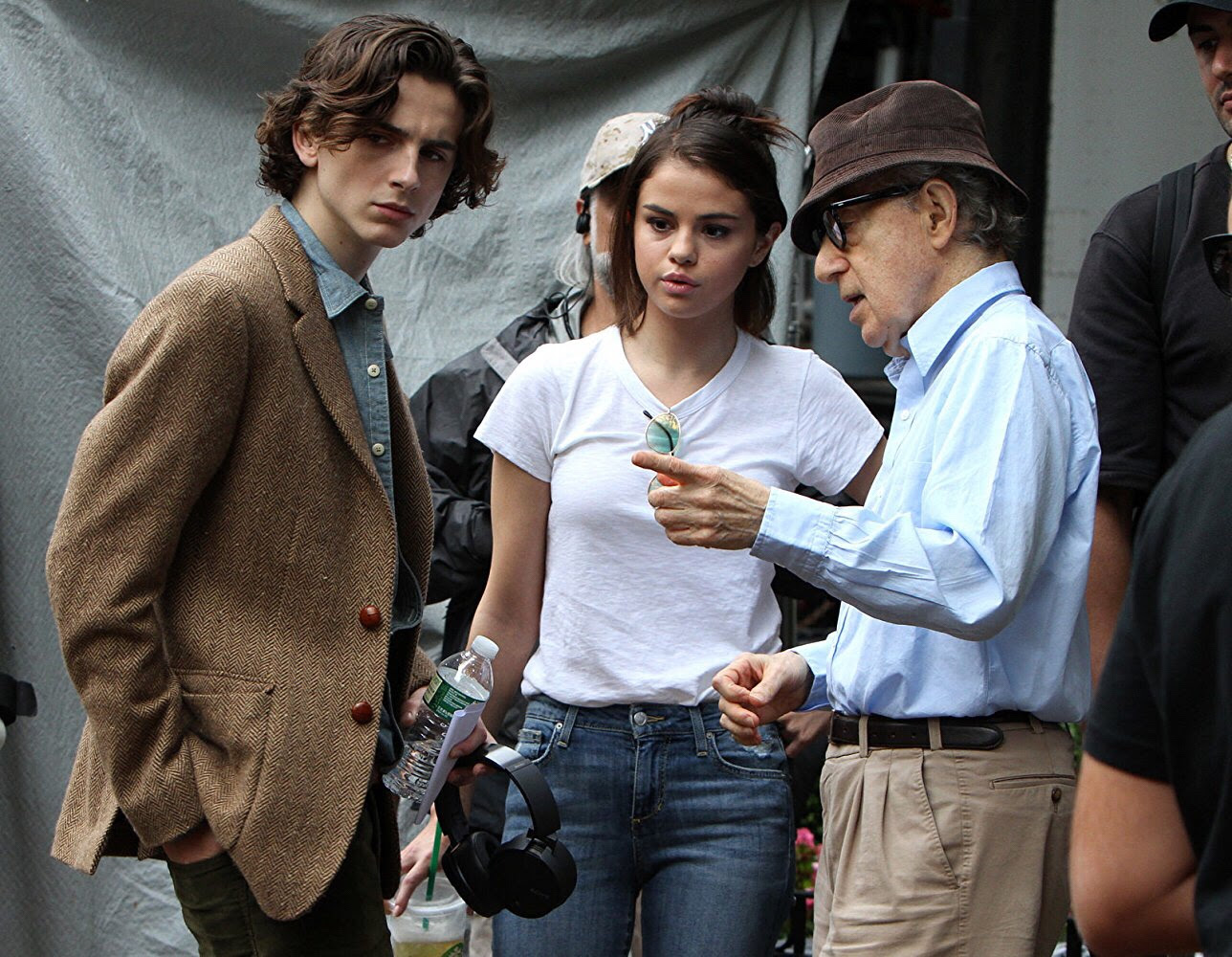 Amazon's decision to cancel their four-movie deal with director Woody Allen went all the way up to Jeff Bezos, Allen's lawyer reportedly claimed in court Friday. According to the New York Daily News, attorney Julia Beskin said "rather senior Amazon executives" who were "all the way up the ladder" were "very much involved" in the decision to make the deal with Allen and to terminate it. Beskin reportedly said the director's legal team may "seek to depose Bezos" if the contract dispute is not settled through private mediation.
The $73-million deal was reportedly cancelled in June 2018 after allegations resurfaced that Allen had sexually abusedDylan Farrow, his adoptive daughter, as a child. Beskin reportedly argued that Amazon was well aware of Farrow's years-old allegations against Allen when the deal was made. An attorney for Amazon defended the company's decision to terminate the deal, claiming Allen's more recent remarks about the #MeToo movement—he warned of a "witch hunt"—made the deal unsustainable. Allen already completed one of the four movies in the deal, titled A Rainy Day in New York, and it now seeks a new distributor.

*Cher: 'If My State Can't Take Care of Its Own, How Can It Take Care of More' Immigrants?:
California and her hometown of Los Angeles, in particular, should focus on taking care of its current population of homeless, poor and hungry, instead of taking on the burden of more immigrants, Singer/Entertainer Cher tweeted Sunday: "I Understand Helping struggling Immigrants, but MY CITY (Los Angeles) ISNT TAKING CARE OF ITS OWN. WHAT ABOUT THE 50,000 plus Citizens WHO LIVE ON THE STREETS. PPL WHO LIVE BELOW POVERTY LINE, & HUNGRY? If My State Can't Take Care of Its Own (Many Are VETS) How Can it Take Care Of More"
Cher's tweet comes after President Donald Trump reportedly threatened to release illegal immigrants into the nation's "sanctuary cities," like Los Angeles, which offer safe harbor for those who illegally live in the U.S.

*Photographer David LaChapelle Defends Michael Jackson:
Famed fashion photographer David LaChapelle is the latest celebrity to defend Michael Jackson.
LaChapelle, 56, shared his photograph of the disgraced pop star three times on Instagram on Thursday depicting Jackson as a weeping angel with his foot atop a red devil.
The photographer's defense of the musician comes as an apparent (and belated) response to the HBO documentary "Leaving Neverland," in which James Safechuck and Wade Robson claim they were sexually abused by Jackson when they were children.
LaChapelle isn't the first star to stand by the "Bad" singer. Last month, Diana Ross tweeted, "I believe and trust that Michael Jackson was and is A magnificent incredible force to me and to many others."
Barbra Streisand also said that while she believes Safechuck and Robson's accounts of what transpired, "I blame, I guess, the parents, who would allow their children to sleep with him." She told the Times of London, "His sexual needs were his sexual needs, coming from whatever childhood he has or whatever DNA he has. You can say 'molested,' but those children, as you heard say, they were thrilled to be there."
She later clarified her comments after receiving backlash, stating, "To be crystal clear, there is no situation or circumstance where it is OK for the innocence of children to be taken advantage of by anyone," her statement read. "The stories these two young men shared were painful to hear, and I feel nothing but sympathy for them. The single most important role of being a parent is to protect their children. It's clear that the parents of the two young men were also victimized and seduced by fame and fantasy."

*THINK FREELY–READ LBN EXAMINER:
An incredible 84% of LBN Examiner readers in all 50 of the United States and 26 foreign countries find the news in LBN Examiner —- "fearlessly independent" and "accurate".

*EXAMINER–INVESTIGATES:
The largest department in the IRS is the Small Business/Self-Employed division, with about 47,000 employees.

*EXAMINER–A LOOK BACK:
16-Year-Old Jessica Biel And 14-Year-Old Scarlett Johansson, 1998.

*EXAMINER–VIDEO LINK:
Welcome to Episode # 2 of the revealing TV show "Without Notes" with Eliad Moreh-Rosenberg, curator of the Holocaust Museum in Israel – Episode 2: The Art of the Holocaust: https://www.youtube.com/watch?v=22kagOZxQ4o

*EXAMINER–SPOTLIGHT: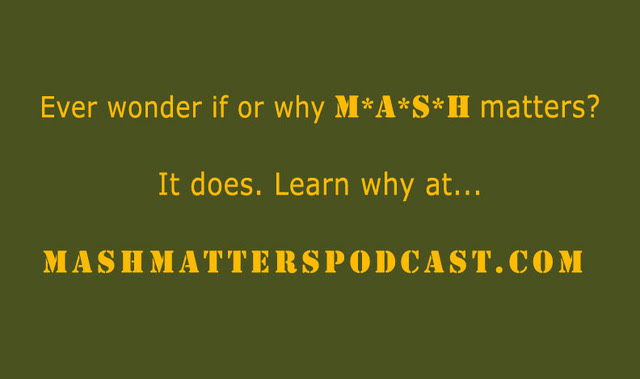 Jeff Maxwell and Ryan Patrick cut deep into the bowels of the iconic CBS Mega-hit, M*A*S*H. Nine years in the role of Private Igor, the beleaguered cook at the 4077, Maxwell provides behind-the-scenes tidbits as only a cast member can. Patrick, an Illinois radio personality and marketing genius, offers the squishy, emotional component available only from a life-long, devoted fan. Along with the hosts' perspectives, M*A*S*H writers, producers, cast members, and even listeners drop in as featured guests to share their unique experiences and opinions. 
Enlist today and explore with Jeff and Ryan why M*A*S*H did, does, and continues to matter in 2019. That's an order!
Love the podcast! Jeff is funny and not the Ninny I expected, and Ryan is a lot like me in our M*A*S*H fandom! —Scott Parsons
Insightful, entertaining, and inspirational. —Wes Henson
These guys are funny, smart, funny and also funny. Great podcast even if you're not a fan of MASH. —Travis Cook
I have listened to each episode, and find myself looking forward to the next one more and more! —Missy Smith
I love this pod cast so much! Please keep it up guys – you are amazing! —Kelly Tennyson-Seng

*EXAMINER–SPOTLIGHT:
Fagun Thakrar, British Actress, Writer, Director, and Activist, Becomes Global Ambassador for The International Forum Advocating for Women's Brain and Health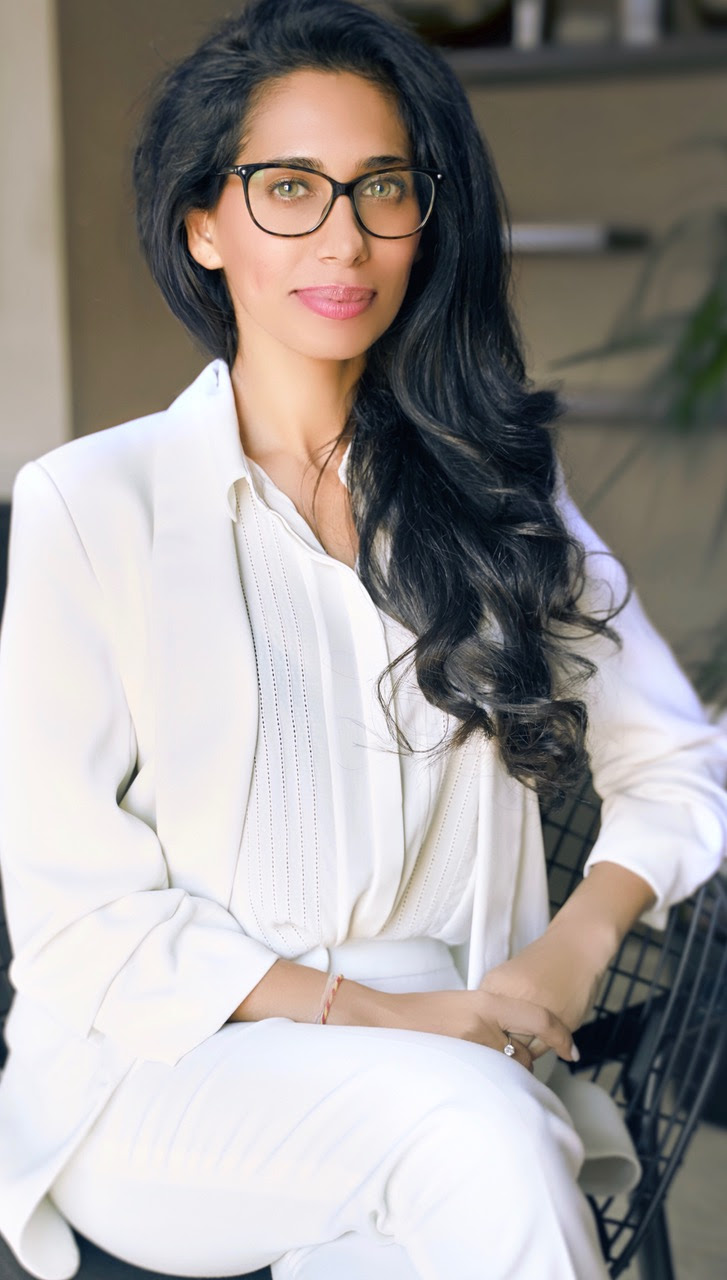 Fagun Thakrar is a critically acclaimed British actress, writer, director and activist who has appeared in a number of films and starred alongside Academy Award winner Brie Larson, Donald Sutherland and Martin Sheen. Fagun studied Medicine at the University College London, where she developed a specialized interest in neuroscience. In the last 5 years she has continued her research on the positive effects of meditation on the human brain and is currently directing a first-of-its-kind documentary film on the intersection between meditation and neuroscience. As an filmmaker, Fagun is particularly drawn to cinematic roles with strong intellectual content that communicate a broader social message and projects which both educate and engage audiences.
Dr. Antonella Santuccione co-founder and CEO of the organisation said: "We are thrilled that Fagun has agreed to take on the role of global ambassador for The International Forum on Women's Brain and Mental Health as the gateway to precision medicine. We believe that her voice and expertise will be essential in allowing the organisation to achieve one of its main goals: to have mental health personalized solutions as a priority on the global agenda. She is uniquely placed as a director and artist with a background in medicine, to bring more exposure to our wonderful annual forum that is taking place in Switzerland in June. Fagun will be giving a keynote speech among many other prominent speakers including Sophia the advanced humanoid robot."

*WHO READS LBN EXAMINER:
Author Robert Caro along with 12 members of the White House staff, 3 Nobel Prize winners, over 100 Academy Award winners, 6 U.S. Senators, and over 300 Grammy Award winners.

*EXAMINER–BUSINESS INSIDER:
U.S. retailers have announced more store closures so far this year (5,994) than they did in the entirety of 2018 (5,864), Coresight Research reports. We'll save you a calendar check: It's April 13. Two mall mainstays have accounted for more than half of the yellow tape: Payless ShoeSource said it will close all 2,500 of its U.S. stores when it filed for bankruptcy in February. Gymboree announced closings of 800 stores when it, too, filed for bankruptcy in January.
Curious about the record? It was set in 2017, when nearly 8,000 retail store closures were announced. In a report this week, UBS estimated that 75,000 stores selling furniture, electronics, and clothing will close by 2026—nearly 11,000/year. The projection doesn't account for a recession or a dramatic surge in nudist living: It's a result of growth in consumer spending online. Online shopping is expected to comprise 25% of total U.S. retail sales in 2026, up from 16% of overall sales currently. For every 1% increase in online penetration, 8,000-8,500 stores will be forced to close.

*EXAMINER–A DIFFERENT VIEW:….