*Federal Report: 220,300 Public School Teachers Physically Attacked
by Students:
A record 220,300 public school teachers reported that they were physically attacked by a student during the 2015-2016 school year, according to a report jointly published this month by the National Center for Education Statistics and the Bureau of Justice Statistics. The 220,300 public school teachers who said they were physically attacked by a student in 2015-2016 is up from the 197,400 who said they were attacked by a student in 2011-2012 (which is the last school year before 2015-2016 for which teachers were surveyed on the question).
In 1993-94, the first year that public school teachers were surveyed on the question, 112,400 said they were physically attacked by a student. The 220,300 public school teachers who said they were physically attacked by a student in 2015-16 equaled approximately 5.8 percent of the 3,827,100 public school teachers the NCES estimates there were during that year.
The NCES also estimated that the 197,400 teachers who reported being physically attacked by a student in 2011-12 also equaled 5.8 percent of the total public school teachers working that year. Prior to that, in the years going back to the 1993-94 survey, the highest percentage of public school teachers who reported they had been physically attacked by a student was 4.4 percent in 1993-94.
*Johnny Rotten Wants Cops to Stop Homeless Punks, Says Wife
'Can't Cope':
God save Johnny Rotten! He's enduring anarchy in sunny California, where homeless punks are vandalizing his home. The former Sex Pistol, punk icon and scourge of the establishment is now appealing to LA cops for help as the unruly young proletariat invade his fancy Venice Beach home. The mouthpiece of 1977's "Anarchy in the UK" — born John Lydon — was ranting to Newsweek's Paula Froelich in an interview to promote the Museum of Arts and Design's new exhibition "Too Fast To Live, Too Young To Die: Punk Graphics, 1976-1986."
He told her the homeless situation in his swanky LA neighborhood is so bad that thieves are tearing the bars from the windows of his multimillion-dollar home, lobbing bricks, setting up unsightly tent cities and littering the beach with syringes. "A couple of weeks ago I had a problem," the former punk prince opined. "They came over the gate and put their tent inside, right in front of the front door. It's like. . . the audacity. And if you complain, what are you? Oh, one of the establishment elite? No, I'm a bloke that's worked hard for his money and I expect to be able to use my own front door."
The "Never Mind the Bollocks" hell-raiser added that these unwelcome visitors "tried to steal the iron bars off the windows" to sell as scrap metal. And his wife, Nora, who is battling Alzheimer's, "cannot cope" because of all the vicious vagrants in the city. "My wife's ill and she can't cope with this. But at 2 a.m. last week, a brick whizzed through the top floor window, the bedroom. Sorry, Mr. Policeman. I need your help." He added: "The vagrants moved in en masse . . . [in] tent cities. They're all young; they're all like 24." Rotten added of the punks: "They're aggressive, and because there's an awful lot of them together they're gang-y. And the heroin spikes. . . You can't take anyone to the beach because there's jabs just waiting for young kids to put their feet in — and poo all over the sand."

*1 In 5 Children Suffers From A Mental Health Disorder:
One in five children suffer from a mental disorder — with notable increases in depression and anxiety over the past 30 years — yet less than one-third have had contact with a mental healthcare provider, a new study finds. Results from the 2014 Ontario Child Health Study actually mirror findings from a similar study conducted in 1983, but this latest version shows a higher proportion of children and youth with disorders have had contact with health providers and in other settings, usually via schools.
The new study also found that the patterns of prevalence among different genders and age groups have changed. Specifically, hyperactivity disorders in boys between four and 11 years old spiked from 9% to 16%. Conversely, there was a significant decrease in disruptive behavior in boys 12 to 16 years old, with numbers from 10% to 3%.

*CIA: U.S. Is 12th Fattest
Nation on Earth:
The Central Intelligence Agency has ranked the United States as the 12th fattest nation on earth, concluding that there is a higher percentage of fat people in the U.S. population than in the populations of any of the nations of Europe, Africa or the Americas. According to the CIA's World Factbook, 36.2 percent of the U.S. population was "considered to be obese" as of 2016. Ten of the eleven nations that ranked ahead of the United States for the percentage of its population that was obese were islands in the Pacific Ocean.
Kuwait, where 37.9 percent of the population was considered obese, was the only non-island nation that outranked the United States for its percentage of obese people. The South Pacific island nation of Naura ranked No. 1 in the world for obesity, according to the CIA. Sixty-one percent of its population was obese. The CIA World Factbook describes Nauru, which had a 2018 population of only 9,692, as "the world's smallest independent republic."
The Cook Islands, also in the South Pacific, ranked No. 2 for obesity. In 2016, according to the CIA, 55.9 percent of Cook Islanders were deemed obese. The Cook Islands have a population of only 9,038.

*'Doctors Became Overworked Robots': Physician Burnout Jumps Dramatically In 3-Year Study:
Physicians may be more stressed than ever — one recent survey found that half were thinking about hanging up their stethoscopes for good. New research continues to demonstrate the demise of doctors, with burnout levels jumping dramatically over just a three-year span. According to researchers at the University of California, Riverside School of Medicine, physician burnout increased from 45.5% to 54.4% between 2011 and 2014. The researchers say doctors aren't more depressed or exhausted by their home life, but rather at their jobs.
Drs. Andrew G. Alexander and Kenneth A. Ballou isolated three factors for physician burnout, according to their research: The traditional doctor-patient relationship has been dwarfed by the relationship between health insurance providers and patients, with companies standing in the way of fast and appropriate treatments ordered by physicians. Doctors are feeling more cynical as a whole, because patients don't expect continuity of care anymore and routinely change doctors. General lack of enthusiasm for their work.

*FACE THE FACTS–READ LBN EXAMINER:
An incredible 84% of LBN Examiner readers in all 50 of theUnited States and 26 foreign countries find the news in LBN Examiner —- "fearlessly independent" and "unbiased".

*EXAMINER–INVESTIGATES:
In the U.S., there are about 2 million single fathers.

*EXAMINER–SEE IT:
The acclaimed writer Anne Lamott and Neal Allen were married April 13 in a redwood grove at Deer Park Villa, an events space in Fairfax, Calif. The couple met in 2016 through the matchmaking site OurTime.

*EXAMINER–A LOOK BACK: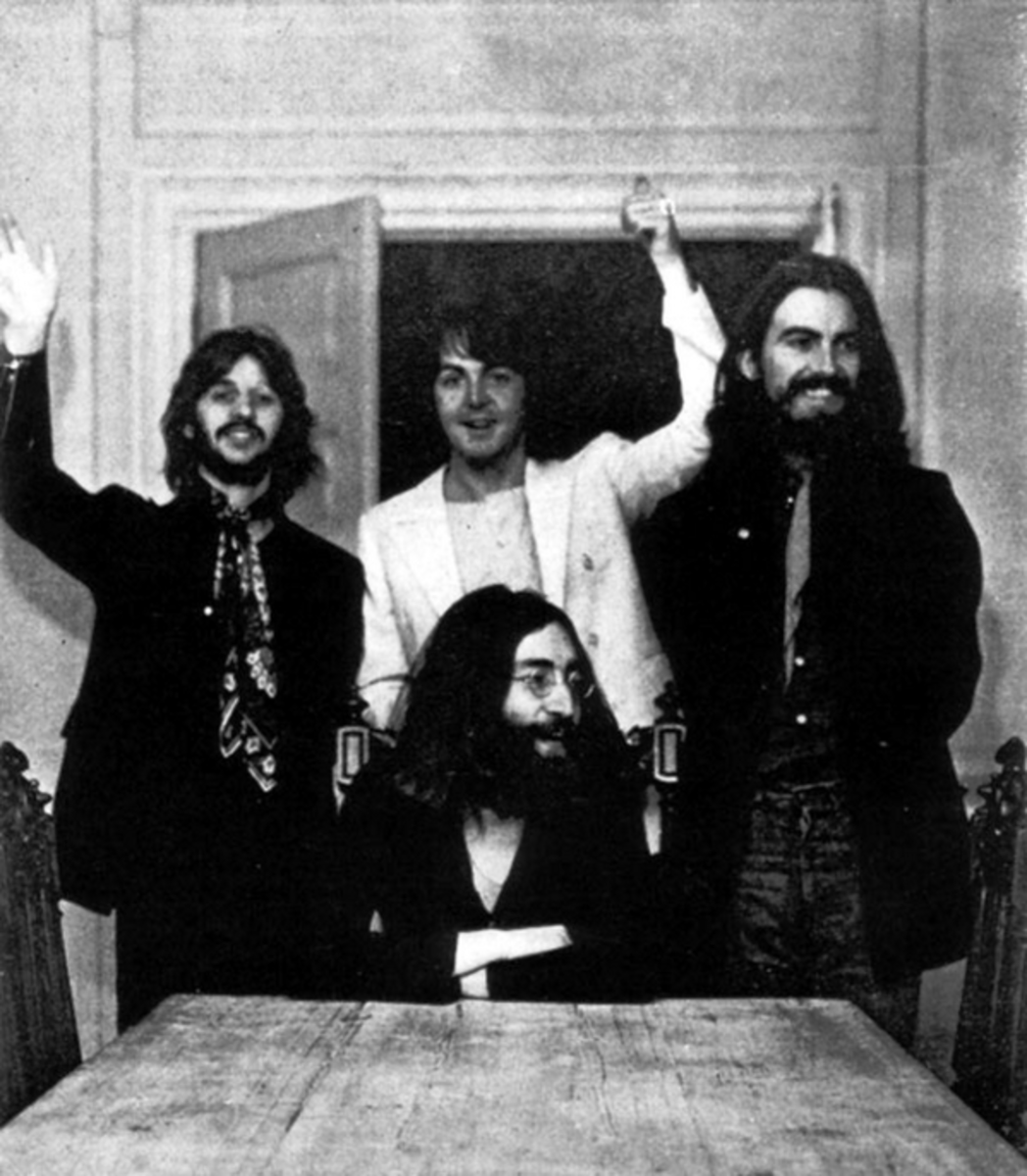 The Beatles' last ever picture taken together.

*EXAMINER–VIDEO LINK:
Welcome to Episode # 2 of the revealing TV show "Without Notes" with Eliad Moreh-Rosenberg, curator of the Holocaust Museum in Israel – Episode 2: The Art of the Holocaust: https://www.youtube.com/watch?v=22kagOZxQ4o

*EXAMINER–SPOTLIGHT:
THE WRECKING CREW is the Latest Recording from THE TEARAWAYS featuring Clem Burke from Blondie on Drums
Co-written by the band with famous DJ Rodney Bingenheimer, it plays homage to the Session Musicians who recorded the greatest pop and rock songs of yesteryear. It has already garnered significant airplay on Sirius XM and on terrestrial radio in Japan. It is now ready to be unveiled to the world.  It is a fun, playful, respectful throwback to the days of Phil Spector and Brian Wilson. Ron Dante, who is famous for his work with Cher, The Archies, The Turtles, TheCufflinks, Pat Benatar, Barry Manilow, & many others, produced THE WRECKING CREW.

*EXAMINER–SPOTLIGHT:
Brett Vance, Host of TV's Jet Jockeys, Examines the Massive "Stratolaunch"
History was made this month in the Mojave Desert in California. The Stratolaunch took flight for the first time on Saturday, April 13, for two and a half hours over the Mojave. According to the website of late Seahawks owner Paul Allen, the world's largest aircraft flew for two and a half hours and achieved a maximum speed of 189 miles per hour and an altitude of 17,000 feet.
Big airplanes require big vision, so it isn't surprising to learn the Stratolaunch was the brainchild of Paul Allen, the billionaire co-founder of Microsoft. Like Richard Branson, he was bullish on launching rockets from planes like the Stratolaunch instead of relying on ground launches.
"I actually got to see this airplane in the hangar last year while it was still being built," states Brett Vance, host of the new Jet Jockeys TV series, "I was at a course at the National Test Pilot School at the Mojave Air and Space Port and we took an afternoon after flying to get a tour. This aircraft is absolutely immense. Standing in the hangar, you can't see the whole airplane from any single location. You have to hoof it around the place to get the whole view. We even got a chance to climb up into the cockpit to see that part of the construction."

*WHO READS LBN EXAMINER?:
Veteran entertainment attorney Bruce Ramer along with 12 members of the White House staff, 3 Nobel Prize winners, over 100 Academy Award winners, 6 U.S. Senators, and over 300 Grammy Award winners.

*EXAMINER–A DIFFERENT VIEW:….