*More 12th Graders Now Say Marijuana is Easier to Get Than Cigarettes:
A larger percentage of American 12th graders (79.7 percent) say marijuana is "fairly easy" or "very easy" to get than say the same thing about cigarettes (75.1 percent), according to an annual survey of adolescent drug use conducted by the Institute for Social Research at the University of Michigan. Similarly, a larger percentage of 12th graders say they "disapprove" or "strongly disapprove" of people 18 or older who take one or two drinks nearly every day (74.7 percent) than disapprove or strongly disapprove of people 18 or older who smoke marijuana regularly (66.7 percent).
The survey has asked American 8th, 10th and 12th graders this question: "How difficult do you think it would be for you to get each of the following types of drugs, if you wanted some? (1) Probably impossible, (2) Very difficult, (3) Fairly difficult, (4) Fairly easy, (5) Very easy, and (6) Can't say, drug unfamiliar."

*British Schools Removing Analog Clocks From Exam Halls Because Kids Can't Read Them:
The clocks aren't broken, the kids just can't read them, and that's just not right, not even twice a day.
Apparently, younger generations in Britain have been spending so much time on their digital devices that they can no longer tell time on analog clocks, reports Inspire To Change. So, rather than educate kids to properly read an analog clock, schools have elected to remove the clocks entirely from exam halls. "In the UK, many educators are phasing out analog clocks in favor of digital ones," reports the outlet. "Students taking the GCSEand A-level exams were complaining that they couldn't read the time. In order to make everything 'as easy and straightforward as possible,' they are making the switch to digital time reading."
Not only that, the clock removals are happening in northwest London at schools like Ruislip High School, a city known for its gargantuan clock. Stephanie Keenan, Head of English at the high school, said teachers are "removing analog clocks from examination halls because teenagers are unable to tell the time."

*Army Chief of Staff: Russia is the 'Only Existential Threat to the United States':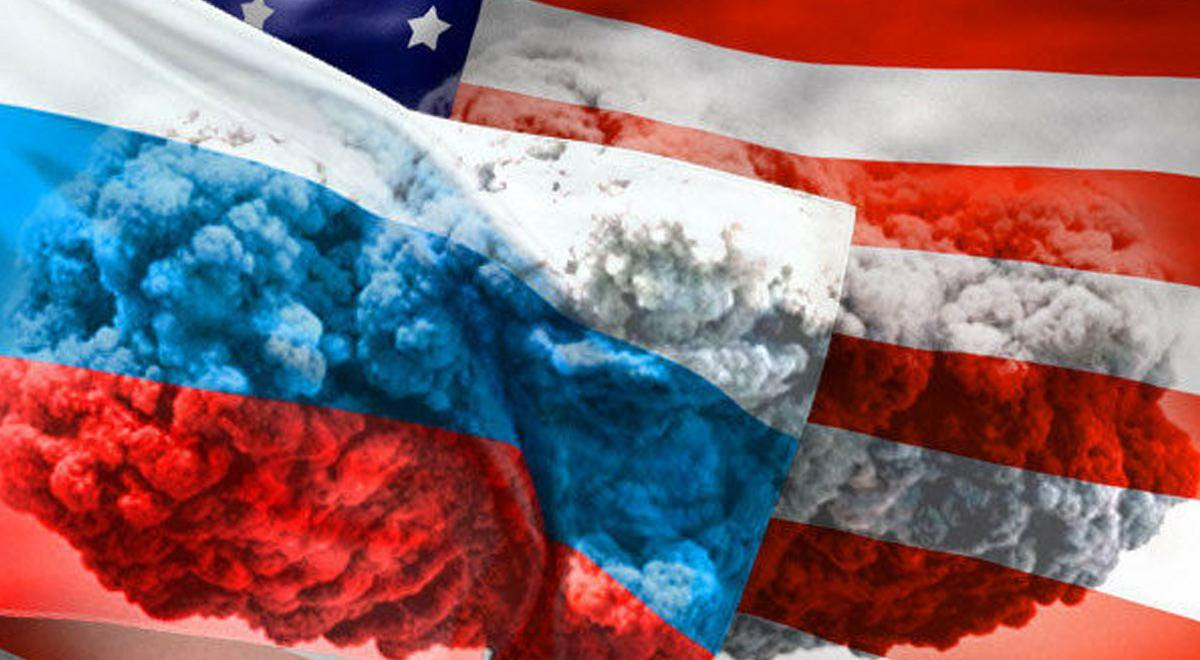 Gen. Mark Milley, the Army chief of staff, called Russia the "only existential threat to the United States" and stressed that its nuclear weapons made it the sole country on Earth "capable of destroying the United States of America." Milley made these remarks during a hearing on the Army and Air Forcebudget before the House Armed Services Committee. In his opening statement, the four-star general asserted that Moscowposed a threat to American interests around the globe.
"Russia seeks to return to great power status and will continue to challenge the United States not only in Europe, but also in the Middle East, Asia, the Arctic, Africa, and the Western Hemisphere," Milley said. "They continue to undermine NATOas an alliance and sow dissent throughout the Europeancontinent, as we know even our own homeland, through a variety of means." The Army chief described Russia as "the only existential threat to the United States and predicted that it will "become increasingly opportunistic and willing to take greater risks in the near term."

*Poll: 31% Say Socialism 'Fairer than Free Market Capitalism' – But Only 10% Call Socialism 'Fair,' and 'Compassionate':
While 31% of U.S. likely voters say socialism is "fairer than free market capitalism," only 10% think socialism is either "fair" or "compassionate," a new national survey by McLaughlin & Associates finds. Slightly more than half (54%) of the 1,000 likely voters McLaughlin polled March 19, 2019 disagree that socialism is fairer than capitalism, with 39% "strongly" disagreeing and 15% "somewhat" disagreeing. And, while 31% of likely voters say socialism is fairer, only 12% strongly believe it is. Fifteen percent said the "don't know."
By political bent, 61% of self-described liberals call socialism fairer than capitalism, compared to just 25% of moderates and 12% of conservatives. However, when asked, "Which of these are true about socialism," only 10% said socialism itself is "fair." Nearly a quarter (23%) of liberals said it's true that socialism is fair, but only 5% of moderates and 3% called socialism fair.
Likewise, 10% of likely voters said it's true that socialism is "compassionate." Again, 23% of liberals called socialism "compassionate." Just 8% of moderates and 1% of conservatives described socialism as compassionate.

*Former Border Patrol Chief: CBP to Release 650,000 Illegals into U.S.
This Year:
Former Border Patrol Chief Mark Morgan told the Senate Homeland Security Committee Thursday that the Customs and Border Patrol (CBP) anticipates that 650,000 illegal immigrants will be released into the United States this year. Morgan cited CBP estimates that the agency anticipates apprehending 1 million illegal immigrants trying to cross the border this year. He said 60 to 65 percent of illegals entering the country are families or minors, who are typically released into the U.S.
Following this trend, Morgan predicted that 650,000 illegals will be released into the country. "Here's a couple false narratives quick I'd like to address: only 15 percent of those coming in… are found to have valid asylum claims, which really debunks the uniform outrage often used that immigrants are fleeing from extreme violence and persecution. In fact, recent statistics that I've seen have shown that the murder rate per capita has declined in the northern triangle countries. Baltimore, for example, has a higher murder rate per capita than Guatemala," he said.
"The fact is, they're being here for two reasons: economic equality and family reunification. Neither are valid claims under the asylum process. Nevertheless, we continue to facilitate an abuse of our laws and the generosity of this country. As a society, we cannot turn our backs and ignore the law, especially Congress. We can't selectively enforce the laws based on political ideology or personal sense of morality," Morgan said.

*Palestinians Haven't Voted in 13 Years; Now Abbas Casts Doubt on Elections
in 2019:
The Palestinian Legislative Council has been suspended for 12 years, and Mahmoud Abbas' own four-year mandate as "president of the State of Palestine" expired ten years ago this month, but at the weekend he presented yet another reason why elections should not take place: Jerusalem. During a visit to Egypt, Abbas said that if Israel does not allow elections in Jerusalem for Palestinians living there, then he will not allow elections to be held anywhere in the Palestinian territories.
Last month the Palestinian Constitutional Court ruled that the PLC – suspended since 2007, although lawmakers continue to be paid – should be officially dissolved and new elections held within six months.
But, Abbas said in Cairo, "if elections are not allowed in Jerusalem, I will not agree to any elections."

*FACE REALITY–READ LBN EXAMINER:
Now YOU can invite your friends, family, and associates (if they've got the guts) by telling them to go towww.LBNExaminer.com.

*EXAMINER–INVESTIGATES:
Amazon needs a little refresh at Whole Foods, which Amazon customers haven't frequented as frequently as planned. While 65% of Prime members shop on Amazon's website several times a month, only 11% shop at Whole Foods that often, according to a survey from Wolfe Research.

*EXAMINER–INVESTIGATES:
Catfish have over 27,000 taste buds. Humans have around 7,000.

*EXAMINER–SEE IT:
Bob Dylan's artwork – displayed above in London in 2013 – and handwritten song lyrics will exhibit at a Tulsa, Oklahomaart museum beginning in May.

*EXAMINER–VIDEO LINK:
Welcome to Episode #2 of the revealing TV show "Without Notes" with Eliad Moreh-Rosenberg, curator of the Holocaust Museum in Israel – Episode 2: The Art of the Holocaust: https://www.youtube.com/watch?v=22kagOZxQ4o

*EXAMINER–SPOTLIGHT:

STEP INTO YOUR OWN POWER: The Ultimate Training Program to Help You Help Yourself and Others too
This unique program has been tailor-designed by a world renowned thinker and practitioner. Trained at Harvard as a psychiatrist and brain researcher, and practicing as an executive coach as well, Dr. Srini Pillay will work in an intimate setting with you on helping you transform your life. The program will integrate principles of psychology, brain science, executive coaching and spirituality. And it will be a rare combination of fun and deep personal work that will help you transform others as well. If you are stuck, looking to next-level your life, feeling anxious about where you life is going, or searching for meaning and purpose, this program will add to your life in unprecedented ways. To learn more, visit:https://nbgcorporate.com/transformational-leadership/

*WHO READS LBN EXAMINER?:
Author Amy Hempel along with 12 members of the White House staff, 3 Nobel Prize winners, over 100 Academy Award winners, 6 U.S. Senators, and over 300 Grammy Award winners.

*WHO READS LBN EXAMINER?:
Power literary agent Roger Freet along with 12 members of the White House staff, 3 Nobel Prize winners, over 100 Academy Award winners, 6 U.S. Senators, and over 300 Grammy Award winners.

*EXAMINER–COMMENTARY by Walter Williams (Walter Williams is a noted black economist and author):

No doubt hiring more and better trained police officers will have some impact on criminal and disorderly behavior — but not much unless we create a police state. The root of the problem, particularly among black Americans, is the breakdown of the family unit where fathers are absent. In 1938, 11 percent of blacks were born to unmarried women. By 1965, that number had grown to 25 percent. Now it's about 75 percent. Even during slavery, when marriage between blacks was illegal, a higher percentage of black children were raised by their biological mothers and fathers than today. In 1940, 86 percent of black children were born inside marriage.
Today, only 35 percent of black children are born inside marriage. Having no father in the home has a serious impact. Children with no father in the home are five times more likely to be poor and commit crime, nine times more likely to drop out of school and 20 times more likely to be in prison.
Our generous welfare system, in effect, allows women to marry the government. Plus, there is shortage of marriageable black men because they've dropped out of school, wound up in jail and haven't much of a future. Unfortunately, many blacks followed the advice of white liberal academics such as Johns Hopkins professor Andrew Cherlin who in the 1960s argued that "the most detrimental aspect of the absence of fathers from one-parent families is not the lack of a male presence but the lack of male income" Cherlin's vision suggested that fathers were unimportant and if black females "married the government"; black fathers would be redundant.

*EXAMINER–A DIFFERENT VIEW:….