*SHOCK – Less than Half of Students say US is Most Powerful Country:
A new poll shows that about three in ten American college students say that China is more powerful than the U.S.
The survey, conducted by College Pulse, collected responses from over 27,000 college students. Altogether, 8,394 respondents (30 percent) claimed that China, not the U.S., is the most powerful country in the world. China was the second-most selected nation in the poll, trailing only the U.S. Although the U.S. won the plurality of votes, it received just under half of the total responses (48 percent) from survey participants.

*How's Gillette Doing Since Its 'Toxic Masculinity' Campaign? Very, Very Badly:
Gillette kicked off 2019 by declaring war on one of the Left's favorite villains — masculinity, particularly "toxic masculinity" — and, predictably, sparked a massive backlash for alienating a large percentage of its target audience. Seven months later, Gillette's parent company Procter & Gamble was forced to take an $8 billion write-down for the increasingly "toxic" brand. While Procter & Gamble Co is doing quite well overall, enjoying strong sales and expectations-beating profit, one notable exception to its upward-trending performance is its embattled razor brand.
"Procter & Gamble Co's (PG.N) quarterly revenue and adjusted profit beat Wall Street expectations on Tuesday, sending shares to a record-high even as the world's No.1 personal goods company took an $8 billion charge on its Gillette shaving business," Reuters reported Tuesday. Procter & Gamble "reported a net loss of about $5.24 billion, or $2.12 per share, for the quarter ended June 30, due to an $8 billion non-cash writedown of Gillette," Reuters explains. So why the big losses for Gillette? The company offered some explanations for the dramatic decline, including "currency fluctuations" and "more competition over the past three years and a shrinking market for blades and razors as consumers in developed markets shave less frequently" — the industry overall suffering an estimated 11% decline over the last 5 years, Reuters notes.
But the continued negativity surrounding Gillette suggests that's not the full story. Gillette politically charged itself in January when it released a commercial offering a new twist on its "best a man can get slogan" that instantly went viral, in large part for exactly the wrong reasons. In the ad, released mid-January, Gillette asked if toxic masculinity "is this the best a man can get?" The commercial features video and audio clips presenting stereotypical bad behavior by men, including sexual harassment, bullying, and physical abuse. "Boys will be boys!" a line of men standing arms crossed behind grills obstinately declare in one dismissive, unified voice.

*ISIS Shares Shocking Video of Beheading as Children Cheer:
The Islamic State in Afghanistan today shared shocking images of its fighters beheading a Taliban as children watched and cheered. It is a gruesome reminder that if the Trumpadministration and Afghanistan government ever reach a peace deal with the Taliban they would still face a growing ISISenemy.
The Middle East Media Research Institute, which monitors jihadi Internet traffic, said three photos posted on the app Telegram showed "many children, one of whom is armed, standing at the front of the crowd to witness beheading." The children and adults in civilian clothing appear to be cheering on the butchers.

*People Want Mario Lopez 'Cancelled' For Saying Parents Shouldn't Raise 3-Year-Olds As Transgender:
Comments from actor and host Mario Lopez concerning transgenderism and children from June made waves online earlier in the week. Speaking to conservative activist Candace Owens on "The Candace Owens Show," Lopez, a Catholic, said that it is "dangerous" for parents to raise children as young as three years old as transgender. Owens noted the Hollywood "trend" of stars speaking out about their young transgender children. "I am trying to understand this new Hollywood mentality where they just think their children now have the mental authority," she said.
"I am trying to understand it myself, and please don't lump me into that whole [group]," Lopez answered, according to Yahoo! News. "I'm kind of blown away too. Look, I'm never one to tell anyone how to parent their kids obviously and I think if you come from a place of love, you really can't go wrong, but at the same time, my God, if you're 3 years old and you're saying you're feeling a certain way or you think you're a boy or a girl or whatever the case may be, I just think it's dangerous as a parent to make this determination then, well, OK, then you're going to be a boy or a girl, whatever the case may be … It's sort of alarming and my gosh, I just think about the repercussions later on."
"When you're a kid … you don't know anything about sexuality yet. You're just a kid," he added. Lopez has been met with some backlash and calls to be "cancelled," which Yahoo! News was quick to highlight. The host's name was the top trend on Twitter for hours on Tuesday morning for the apparently "controversial" commentary. The Twitter account for Human Rights Campaign reacted, "Mario Lopez's comments are dangerous to the safety and well-being of LGBTQ youth, especially trans children who deserve to be loved and accepted for who they are."

*WH Policy Adviser Stephen Miller: Dems Using Term 'Racist' to Silence Opponents:
Democrats use the word 'racist' to silence people they disagree with and to suppress speech they don't want to hear, Senior White House Policy Adviser Stephen Miller said recently. "I think the term 'racist,' Chris, has become a label that is too often deployed by left, Democrats in this country simply to try to silence and punish and suppress people they disagree with, speech that they don't want to hear. The reality is that this president has been a president for all Americans, whether you look at historically low black unemployment rates, historically low Hispanic unemployment rates, or if you look at what he's doing on immigration to protect safety, security, rising wages for all American citizens," Miller said.
"But when he questioned — and let's — there's a long record here, when he questioned whether or not Barack Obama was an American citizen; when he said the people, in his announcement, that Mexico is sending this country are not their best, they are rapists, they are drug dealers and some are good people; when he called for total and complete shutdown of the Muslim ban, something I know you were very involved in — that's not protecting the American people. That is playing the race card," Fox News host Chris Wallace said. I couldn't disagree more. I mean, let's take, for example, the issue of the recent indictment we saw of 22 MS-13 gang members inCalifornia," Miller said.

"Well, we're not talking about hardened criminals," Wallace said. He asked Miller whether Trump questioning whether former President Obama is an American has "a race quality" to it. "They raise questions about John McCain's circumstances of birth," Miller said. "No, there were never raised questions about John McCain. There are questions about whether he was or born in the Panama Canal or not. There was never a race question about John McCain," Wallace said. "I fundamentally disagree with the view that if you criticize somebody and they happen to be a different color skin, that that makes it racial criticism," Miller said.

*THINK FREELY–READ LBN EXAMINER: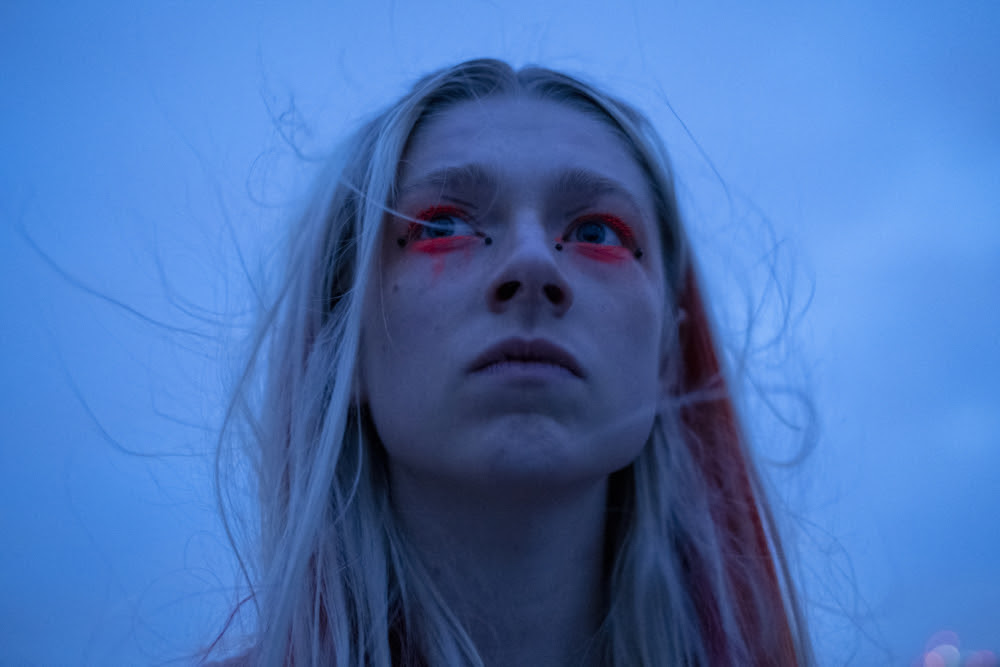 An incredible 84% of LBN Examiner readers in all 50 of the United States and 26 foreign countries find the news in LBN Examiner —- "fearlessly independent" and "unbiased".

*EXAMINER–INVESTIGATES:
According to a study conducted by the research organization Gartner, 55 percent of jobs offer "Summer Fridays," that breezily titled, hazily defined phenomenon where employees are allowed to leave early or skip work altogether in the summer months.
Those who still have to monitor emails or finish up projects are also allowed flexibility to get things done, say, poolside or en route to their weekend getaway. Increasingly, staff are allowed the perk of working from home. Last year, CNBC reported that 70 percent of all the world's employees log at least one remote day.

*EXAMINER–SEE IT:
Playboy has been quietly relaunched as an ad-free quarterly. Edited by a millennial triumvirate, the magazine is virtually unrecognizable from the one Hugh Hefner created.

*EXAMINER–A LOOK BACK: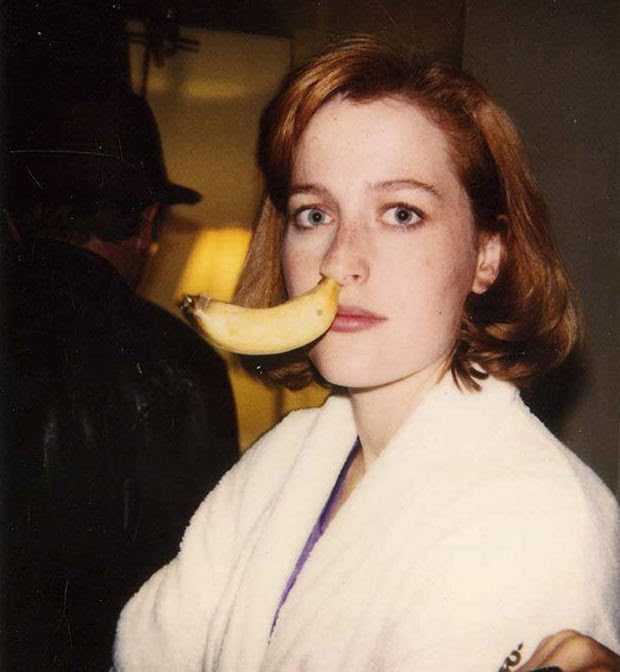 The X-Files Gillian Anderson with a banana up her nose.

*WHO READS LBN EXAMINER?:
Acclaimed writer Patrick Radden Keefe along with 12 members of the White House staff, 3 Nobel Prize winners, over 100 Academy Award winners, 6 U.S. Senators, and over 300 Grammy Award winners.

*EXAMINER – COMMENTARY by Walter Williams: What's Most Important?:
Let's think about priorities. Say that you live in one of the dangerous high crime and poor schooling neighborhoods of cities like Chicago, Baltimore, Detroit or St. Louis. Which is most important to you: doing something about public safety and raising the quality of education or, as most black politicians do, focusing energies upon President Donald Trump and who among the 20 presidential contenders will lead the Democratic Party? The average American has no inkling about the horrible conditions in which many blacks live. Moreover, they wouldn't begin to tolerate living under those conditions themselves.
In Chicago, one person is shot every four hours and murdered every 18 hours. Similar crime statistics can be found in many predominantly black neighborhoods in Baltimore, Detroit, St. Louis and many other large cities. It's not just an issue of public safety, for high crime has other devastating consequences.
Crime lowers the value of property. We can see some of this when housing prices skyrocket in formerly high crime areas when large numbers of middle- and upper-income people purchase formerly run-down properties and fix them up. This is called gentrification — wealthier, predominantly white, people move in to renovate and restore slum housing in inner cities, causing higher rental prices and forcing low-income residents out. Also, as a result of gentrification, crime falls and neighborhood amenities increase.
The high crime rates in many black neighborhoods have the full effect of outlawing economic growth and opportunities. Here's a tiny example of the impact of crime on businesses. In low crime communities, supermarket managers may leave plants, fertilizer and other home and garden items outdoors, unattended and often overnight. If one even finds a supermarket in a high crime neighborhood, then that store must hire guards, and the manager cannot place items outside unguarded or near exits. They cannot use all the space that they lease, and hence they are less profitable. Who bears the ultimate cost of crime? If you said black people, you're right. Black people must bear the expense to go to suburban shopping malls if they are to avoid the higher prices charged by mom and pop shops.
In low crime neighborhoods, FedEx, UPS and other delivery companies routinely leave packages that contain valuable merchandise on a doorstep if no one is at home. That saves the expense of redelivery and saves recipients the expense of having to go pick up the packages. In high crime neighborhoods, delivery companies leaving packages at the door and supermarkets leaving goods outside unattended would be equivalent to economic suicide.

*EXAMINER–A DIFFERENT VIEW:….