*Michael Jackson's Estate Urges Probe into 'Digraceful' Doc's Accusers:
Michael Jackson's estate is calling HBO's decision to air a documentary that includes allegations from two men that the superstar molested them "disgraceful" and is urging the cable network to further investigate their backgrounds.
The 10-page letter released Friday offers a meeting with HBO executives to try to discredit the stories of the two men featured in the documentary "Leaving Neverland," Wade Robson and James Safechuck. The estate contends the men are lying and court filings and story inconsistencies prove that.
The letter, written by estate attorney Howard Weitzman, assails the documentary for focusing solely on Robson and Safechuck's stories and not interviewing anyone from Jackson's family, his estate or others who knew him. It states Robson had sought work on a Jackson-themed Cirque du Soleil show and raised the molestation allegations only after he wasn't hired.

*Victims of Socialism in Venezuela Warn U.S.: 'Don't Fall for It,' 'People are Eating from Trash Bags':
Victims of Venezuelan socialism who have come to Americarecently attended a Venezuela Freedom Rally in Washington, D.C., where Campus Reform asked them for their message to Americans who support socialism. "Bernie Sanders is your enemy. Do not ever, ever get involved with this individual or any of the other socialists," one man who escaped Venezuelan socialism warned. "People are eating from trash bags in the streets," one woman said. "In Venezuela, there is no food, no medicine, education. No, nothing, nothing," another woman added.
Others warned Americans not to fall for socialism's false promises, and to beware its gradual usurpation of citizens' freedoms:
• "It is not a game, it is not the route to go, it is not possible, it is not feasible, don't fall for it."
• "It doesn't work the way the book says… socialism is too good to be true."
• "It's a gradual process, over time, little by little, power is taken away from the people."
• "People always talk about the Nazis and stuff like that, but nobody talks about socialism and communism."
• "For me, it's kind of an insult to the Venezuelan people, who have been protesting for years."
One former Venezuelan summed up their comments, declaring that America became the best country on Earth by rejecting all things socialist:
"This is a beautiful country, it's the best in the world, it's the most powerful – and we didn't get there with socialism or anything close to that."

*Woody Allen: Amazon Screwed Me Over Molestation Allegations …I'm Suing for $68 Million!:
Woody Allen says Amazon Studios got cold feet, and backed out of a movie deal … all over the old molestation allegations about him and his stepdaughter — and now he wants MAJOR payback. Woody filed a lawsuit Thursday against the studio for at least $68 million! In the suit, he says Amazon was all in, as of Aug. 2017, to distribute his movie, "A Rainy Day in New York" … starring Selena Gomez and Timothee Chalamet.
The movie was shot, edited and ready for release — but according to the suit, Amazon backed out in June 2018. Woody says he demanded an explanation, and the studio would only say it was due "renewed allegations" and Woody's "controversial comments." He says Amazon never spelled it out for him, but Woody thinks it's related to a "25 year old, baseless allegation" he had molested he and Mia Farrow's adopted daughter, Dylan. Woody's suing Amazon for breach of contract and damages.

*Drag Queen Story Time for Kids at Philadelphia-Area Library
Sparks Protest:
A story time event at a Lansdale, PA., library that was organized by drag queens was the target of protests on Saturday. Counter-protesters also turned out in support of the story hour.
The event, called "Drag Queen Story Fun Time with Annie," featured a drag queen named Annie Christ – which can be interpreted to mean the anti-Christ, a local Fox affiliate reported.
She read from the book, "Naked Mole Rat Gets Dressed" by Mo Willems. The Pennsylvania Pastors Network protested the event, saying Annie Christ is "clearly attacking Christianity by wearing satanic symbols. They pointed out the drag queen also performs lewd sexually charged nightclub shows and shouldn't have been allowed to present a story time for children," CBN News reported.

*OH COME ON – Gucci Apologizes for 'Blackface' Turtleneck:
Gucci has apologized for selling a sweater after people pointed out that its design looked like blackface. The top, which has now been pulled from the fashion house's online and physical stores, is a black turtleneck that can be pulled up over the bottom half of the face to reveal oversize red lips. In a tweet sent late Tuesday, the company said it "deeply apologizes for the offense caused by the wool balaclava jumper," and added: "We are fully committed to increasing diversity throughout our organization and turning this incident into a powerful learning moment for the Gucci team and beyond."
Film producer and media personality Tariq Nasheed said the apology wasn't good enough, writing: "So Gucci puts out a sweater that looks like blackface… On Black History Month… And then issues an apology because they didn't know that blackface images are racist."

*TELL YOUR STORY TO ALL "INFLUENTIAL"
EXAMINER READERS:
Now you can tell your unique story to the "influential" Examinerreaders in all 50 of the United States and 26 foreign countries.

For the last 16 years, the LBN Examiner (www.LBNExaminer) has been read and trusted by some of the world's most important people —- ***3 Nobel Prize winners   ***12 members of the White House staff   ***Over 100 winners of the Academy Award   ***6 U.S. Senators    ***Over 300 winners of the Grammy Award.

Called "one of the best message bargains on the web", you can now tell YOUR story with a maximum of 200 words with one photo and your web link for the low cost of $200.
Bonus:

1. 3 messages for $500.

2. 5 messages for $750.
And the best part – it's simple! Send us your message (maximum 200 words) with your photo and web link. We will approve and run and you can pay via PayPal, Credit Card or check – your convenience.

Send your Examiner message to:
Ms. Aurora DeRose,
E-mail: Aurora411@TimeWire.net

*BE DARING–READ LBN EXAMINER:
Now you can invite your friends, family, and associates (if they've got the guts) by telling them to go towww.LBNExaminer.com.

*EXAMINER–INVESTIGATES:
Pet ownership is higher than it has ever been, with almost 60% of American households having at least one.

*EXAMINER–INVESTIGATES:
New babies prefer looking at a drawing of a face rather than a random pattern, and they prefer smiling faces to grumpy ones.

*EXAMINER–BUSINESS INSIDER: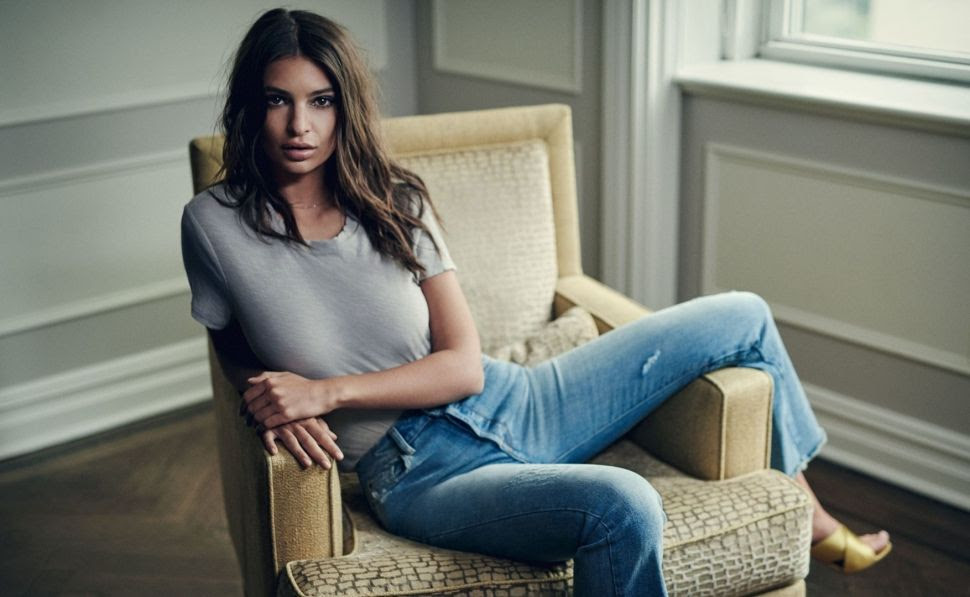 Look out Rihanna, Emily Ratajkowski has her eyes on the underwear industry. On Wednesday, the model, 27, announced the expansion of her swimwear line Inamorata into lingerie. "A little over a year of @inamoratawoman and I'm so thrilled to finally share what I've been working on for you guys," Ratajkowski wrote on Instagram. "Introducing BODY, a category that is so much more than lingerie. I hope you guys love it as much as I do."
The initial offerings include eighteen styles of lacy bralettes, ribbed bodysuits and seamless thongs in a range of colors and prices from $18 to $55.

*EXAMINER–SEE IT:
The biggest mystery in Washington—second only to how the Mueller probe will end—is how President Donald Trump manages to maintain his bright fluorescent orange glow regardless of the season. Officially, the White House line is that Trump gets his glow from "good genes".

*EXAMINER–SPOTLIGHT:
ARE YOUR FASCINATED, INTRIGUED IN THE "BEST" OF LOS ANGELES? Want to learn about the "best" people, places and things in Los Angeles? It's simple and free. Visit this page and click "LIKE."
*EXAMINER-SPOTLIGHT: THE 4TH ANNUAL ROGER NEAL OSCAR VIEWING DINNER & AFTER PARTY
Roger and Lynn Neal, Founder and Chairman of the annual Oscar night event, announces along with their partners Maryanne and Thomas Lai, the 4th Annual ROGER NEAL OSCAR VIEWING DINNER, SUITE AND AFTER PARTYwhich will take place on Oscar Sunday Feb 24th, 2019.

For the past three years this event was held at the Hollywood Museum, however the party has grown beyond the museum's capacity.  Neal and his associates are moving into their new home THE HOLLYWOOD PALLADIUM, operated by Live Nation, http://www.rogernealsh.net/ 
The Roger Neal Oscar Viewing Dinner will once again honor stars with the ICON AWARD during the pre-show to the Academy Awards. This year's honorees include: For Television, award winning actress Loretta Swit star of Mash(presented by Jamie Farr…) Oscar nominees Robert Forster,Margaret Avery (Oscar Nominee) and Lainie Kazan for Motion pictures.  Ernie Hudson for Motion Pictures, Bernie Kopell (Love Boat), for TV and Walton's star Ms. Michael Learned, for TV. The Music Icon Award will go to Grammyand Golden Globe nominee Frank Stallone. Woman in Philanthropy Icon Award goes to actress/philanthropist/ 2-time Daytime Emmy Award Winner Kira Reed Lorsch (The Bay).  Also George Popodoupolous, Trump's former foreign policy advisor.
The Academy Awards viewing dinner will be a sit down, black tie white glove service experience for the stars, their guests, sponsors and ticket buyers. Over 100 Stars are expected. 600 Guests in total are expected for dinner. The RN Oscar Viewing Dinner and After Party is by invitation only. Public may purchase limited available dinner seats for $1,000. For After Party call 323-366-2796.

*EXAMINER–VIDEO LINK:
Shields and Brooks on Virginia turmoil, Supreme Courtabortion ruling —- https://youtu.be/TjcIkQf0bVI

*WHO READS LBN EXAMINER?
Choreographer Miguel Gutierrez along with 12 members of the White House staff, 3 Nobel Prize winners, over 100 Academy Award winners, 6 U.S. Senators, and over 300 Grammy Award winners.

*EXAMINER–COMMENTARY by David Brooks:
In 1900, there were two great philosophers working side by side at Harvard, William James and Josiah Royce. James was from an eminent Boston family and had all the grace, brilliance and sophistication that his class aspired to. Royce, as the historian Allen Guelzopoints out, was the first major American philosopher born west of the Mississippi. His parents were Forty-Niners who moved to California but failed to find gold. He grew up in squalor, was stocky, lonely and probably knew more about despair and the brooding shadows that can come in life.
James and Royce admired and learned from each other, but their philosophies were different, too. James was pragmatic and tough-minded, looking for empirical truth. Royce was more idealistic and tender-minded, more spiritual and abstract.
They differed on the individual's role in society. As David Lamberth of Harvard notes, James's emphasis was on tolerance. We live in a pluralistic society and we each know only a fragment of the truth. People should give one another enough social space so they can be themselves. For Royce the good life meant tightly binding yourself to others — giving yourself away with others for the sake of a noble cause. Tolerance is not enough.
James's influence is now enormous — deservedly so. Royce is almost entirely forgotten. And yet I would say that Royce is the philosopher we need today. In an age of division, fragmentation and isolation, Royce is the philosopher we don't know we have. He is the philosopher of binding and connection.

*EXAMINER–COMMENTARY by Maureen Dowd:
The tribal tensions in America made Roger Stone's favorite tricks easier than ever; he didn't have to operate in the shadows. He wore a T-shirt with Bill Clinton and the word "Rape" at 2016 campaign rallies. As Stone boasted in the documentary, his "slash-and-burn" tactics "are now in vogue."Trump has had periods of estrangement with Stone. In 2008, in an interview with The New Yorker, he called the strategist "a stone-cold loser," a state Trump himself has been relegated to this past week, courtesy of Nancy Pelosi.
Stone will not go gently. When he is asked about the tattoo of Nixon, he says he got it to remind himself, "A man is not finished when he is defeated; he is only finished when he quits." At the moment, though, dogged by Mueller, Stone and Manafort are the dog's breakfast. The pair has given practicing the dark arts a bad name.

*EXAMINER–A DIFFERENT VIEW:….
*EXAMINER–OVERHEARD:
Ricki Lake has fallen in love nearly two years after losing her ex-husband, Christian Evans, to suicide. "I found love again," Lake shared at the Television Critics Association Winter Press Tour on Wednesday, according to People. "My husband, who passed from mental illness and suicide, it'll be two years ago on February 11. And I just recently found a brilliant new love." Lake has been dating Jeff Scult, who founded the fashion brand One Golden Thread. They've even shared a few snaps together on social media. Last week, she posted a selfie with her new beau gentleman saying, "This is what happy looks like."

*INVESTOR LOOKING FOR "SHARK-TANK" TYPE PRODUCTS FOR LARGE GROWTH:
Prominent investor looking for "Shark-Tank" type products with extraordinary growth potential. Must be already in business and proven successful. Investor has international proven success over 30 years. Send confidential overview of business along with complete contact details to: SunsetMerch@TimeWire.net.