*Insects Are Dying En Masse, Risking 'Catastrophic' Collapse Of
Earth's Ecosystems:
There have been warning signs for years about plummeting insect populations worldwide, but the extent of the potentially "catastrophic" crisis had not been well-understood — until now. The first global scientific review of insect population decline was published this week in the journal Biological Conservation and the findings are "shocking," its authors said.
More than 40 percent of insect species are dwindling globally and a third of species are endangered, concluded the peer-reviewed study, which analyzed 73 historical reports on insect population declines. Chillingly, the total mass of insects is falling by 2.5 percent annually, the review's authors said. If the decline continues at this rate, insects could be wiped off the face of the Earth within a century.
"It is very rapid. In 10 years you will have a quarter less, in 50 years only half left and in 100 years you will have none," study co-author Francisco Sánchez-Bayo, an environmental biologist at the University of Sydney, Australia, told The Guardian. "If insect species losses cannot be halted, this will have catastrophic consequences for both the planet's ecosystems and for the survival of mankind," Sánchez-Bayo added.

*Dr. Fauci: 'Migrants Coming Over the Border…That's Not How You Get Diseases Into the Country':
Dr. Anthony Fauci, director of the National Institute of Allergy and Infectious Diseases, said "migrants coming over the border" are not bringing diseases into the United States. Fauci told a C-SPAN caller:
"You know, if you are talking about migrants coming over the border and all that kind of story about that, that's not how you get diseases into the country. Most of the time, you get diseases like tuberculosis where someone would come in, usually in a very legal, above-the-board way, coming into the country from an area of the world where they have tuberculosis, because many of the cases of tuberculosis that we have in this country are from people who come from outside the country, usually legally.
And even measles, we often get people who have measles in countries in which the vaccination programs are not as they are here in the United States who might bring in measles. Your typical example, relatively recently, is the Hasidic Jewishcommunity in New York, in the Brooklyn area were very low in their vaccinations. Someone, a visitor, came in quite legally from Israel, with measles, brought it into the community and that's how you have the outbreak among the Hasidic community in Brooklyn. So certainly, diseases can come in from the outside, but that is something that happens all the time, and it is less of a problem than the diseases that are already within our country."

*DISAPPOINTMENT – Average Tax Refund Down Eight Percent: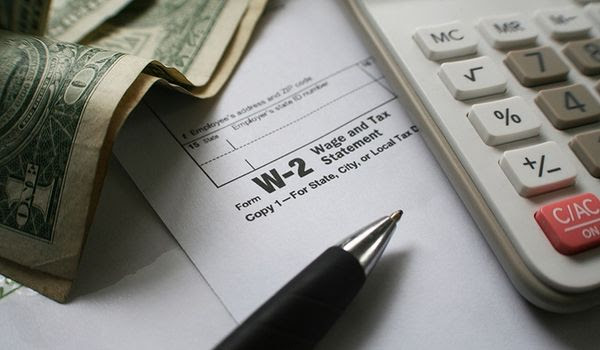 Early tax filers are seeing smaller average refunds this tax season, with the average refund down about eight percent from last year. The slow start marks the first full year of the Republican-led overhauled tax code. According to data released by the IRS on Friday, refunds averaged about $1,865 compared to $2,035 for tax year 2017. This tax season is being watched closely to gauge the impact of the tax overhaul in 2017 that brought in the most sweeping changes to the tax code in 30 years.
The legislation lowered most individual rates and nearly doubled the standard deduction, but also included sweeping tax cuts for companies, lowering the corporate rate to 21 percent from the previous 35. Experts have said people could see their tax burden increase because the revised code eliminated some popular deductions.

*Ayatollah Khamenei Tweets: We Want 'Death to the American Politicians Currently in Power':
As the regime in Tehran marks the 40th anniversary of the Islamic revolution, supreme leader Ayatollah Ali Khamenei wants Americans to know that "Death to America" doesn't apply to everyone, just to leaders like President Trump, Secretary of State Mike Pompeo and National Security Advisor John Bolton.
"'Down with USA' means down with @realDonaldTrump,@AmbJohnBolton and @SecPompeo," the ailing 79-year-old said in a posting on his official Twitter account, khamenei.ir.
"It means death to the American politicians currently in power," the posting continued. "It means death to the few people running that country; we have nothing against the American nation."

*NYC is the Most Financially
Distressed City in the Nation:
New York City is officially the most financially distressed metropolis in America, according to local debt counselors and financial analysts. The city's credit card delinquency rates and level of bad personal debt are the highest in the nation, which saw household debt and credit soar by $219 billion, or 1.6 percent, to $13.51 trillion, in the third quarter of 2018 — a record $837 billion more than its previous peak in 2008.
Facing an environment of mounting personal bankruptcies and financial meltdowns, unprecedented numbers of local residents are just one paycheck away from total monetary disaster. The latest surge in toxic debt is blowing a huge hole in New Yorkers' personal finances, these experts say. Forty percent of Americans recently said they could not cover a $400 emergency — and that proportion may be even higher in New York City, analysts say.

*Saudi Women Will Now Get Text Messages Confirming Divorces So Their Husbands Don't Leave in Secret:
Women in Saudi Arabia will now get text messages on court decisions that confirm their divorces under a new regulation, according to the BBC. The regulation, which requires courts to advise these women on divorce-related rulings, may prevent Saudi women from being divorced by their husbands without their knowledge. Female lawyers in the Kingdom believe that if women are made aware of their marital status, they can protect their right to alimony, for example.
While Saudi women are still subject to male guardianship statutes, one lawyer reportedly told Bloomberg that the measure "It also ensures that any powers of attorney issued before the divorce are not misused." The initiative comes as part of controversial Crown Prince Mohammed bin Salman's push for social and economic reforms, such as permitting women to attend soccer games and work in fields traditionally dominated by men, per the BBC.

*TELL YOUR STORY TO ALL "INFLUENTIAL"
EXAMINER READERS:
Now you can tell your unique story to the "influential" Examinerreaders in all 50 of the United States and 26 foreign countries.

For the last 16 years, the LBN Examiner (www.LBNExaminer) has been read and trusted by some of the world's most important people —- ***3 Nobel Prize winners ***12 members of the White House staff ***Over 100 winners of theAcademy Award ***6 U.S. Senators ***Over 300 winners of the Grammy Award.

Called "one of the best message bargains on the web", you can now tell YOUR story with a maximum of 200 words with one photo and your web link for the low cost of $200.
Bonus:

1. 3 messages for $500.

2. 5 messages for $750.
And the best part – it's simple! Send us your message (maximum 200 words) with your photo and web link. We will approve and run and you can pay via PayPal, Credit Card or check – your convenience.

Send your Examiner message to:
Ms. Aurora DeRose,
E-mail: Aurora411@TimeWire.net

*DON't DIE DUMB–READ LBN: MAKE UP YOUR OWN (DAMN) MIND:
Who Is a Free Thinker? – A person who forms opinions on the basis of reason, independent of authority or tradition, especially a person whose religious opinions differ from established belief.

*EXAMINER–INVESTIGATES:
Researchers have hypothesized at least 118 causes of death for Mozart, including rheumatic fever, influenza, trichinosis, mercury poisoning, kidney ailment, and streptococcal infection.

*EXAMINER–INVESTIGATES:
Studies have proven that Coca-Cola, especially Diet Coke, is an effective spermicide. However, neither is recommended as a form of birth control.

*EXAMINER–SEE IT:
Benedetta Barzini, a former Italian supermodel, in a scene from "The Disappearance of My Mother," a documentary directed by her son Beniamino Barrese.

*EXAMINER–BUSINESS INSIDER:
***Chipotle surged around 10% after hours following an earnings beat. Investors are loving new CEO Brian Niccol's turnaround strategy.
***U.S. farmers are filing for chapter 12 bankruptcy protection at the highest levels in at least a decade, per the WSJ.
***The New York Times (+10.33%) has quite the comeback for those forecasting the death of legacy media: its Q4 earnings topped expectations thanks to a surge in digital subscribers.
***J.C. Penney (-2.22%) will stop selling major appliances at the end of this month, a big change in strategy from CEO Jill Soltau.

*EXAMINER–VIDEO:
Paul Harvey Prophecy- https://www.youtube.com/watch?v=9Brmpv2D-xk

*EXAMINER–SPOTLIGHT:
STEP INTO YOUR OWN POWER: The Ultimate Training Program to Help You Help Yourself and Others too
This unique program has been tailor-designed by a world renowned thinker and practitioner. Trained at Harvard as a psychiatrist and brain researcher, and practicing as an executive coach as well, Dr. Srini Pillay will work in an intimate setting with you on helping you transform your life. The program will integrate principles of psychology, brain science, executive coaching and spirituality. And it will be a rare combination of fun and deep personal work that will help you transform others as well. If you are stuck, looking to next-level your life, feeling anxious about where you life is going, or searching for meaning and purpose, this program will add to your life in unprecedented ways. To learn more, visit:https://nbgcorporate.com/transformational-leadership/

*WHO READS LBN EXAMINER?:
Attorney General nominee William Barr along with 12 members of the White House staff, 3 Nobel Prize winners, over 100 Academy Award winners, 6 U.S. Senators, and over 300 Grammy Award winners.

*EXAMINER–COMMENTARY by Dan Schnur:
As Trump states in his book, good publicity is preferable to bad, but from a bottom line perspective, bad publicity is sometimes better than no publicity at all. Controversy, in short, sells. Trump's default reaction to almost any public or media opportunity is to look for opportunities to cause even more outrage.

Trump knows that most voters dislike him. He knows he can't change their disgust. But he understands that his path to victory relies on his ability to make his opponents just as unlikable. So he baits his foes into not just reacting to him, but overreacting…

*EXAMINER–SPOTLIGHT:

WANT TO BE A VIDEO HOST FOR OUR AMAZING AND LARGE "BEST OF LOS ANGELES AWARD" COMMUNITY?
Want to create your own videos about the amazing people, places and things in Los Angeles? We are looking for several smart, charming, inquisitive videos hosts to create short and interesting videos about life in Los Angeles.
Create them on your phone and share them with our 4,765 "Best of Los Angeles Award" community members.
Interested? Send us a note with your contact details to:Aurora411@TimeWire.net

*EXAMINER–COMMENTARY by David Brooks:
I went into journalism to cover politics, but now I find myself in national marriage therapy. Covering American life is like covering one of those traumatizing Eugene O'Neill plays about a family where everyone screams at each other all night and then when dawn breaks you get to leave the theater.
But don't despair, I'm here to help. I've been searching for practical tips on how we can be less beastly to one another, especially when we're negotiating disagreements. I've found some excellent guides — like "Negotiating the Nonnegotiable" by Daniel Shapiro, "The Rough Patch" byDaphne de Marneffe and "The Art of Gathering" by Priya Parker.

*EXAMINER–A DIFFERENT VIEW:….