*Nearly 1,200 U.S. Kids Dead From Guns Since Parkland Massacre: Report: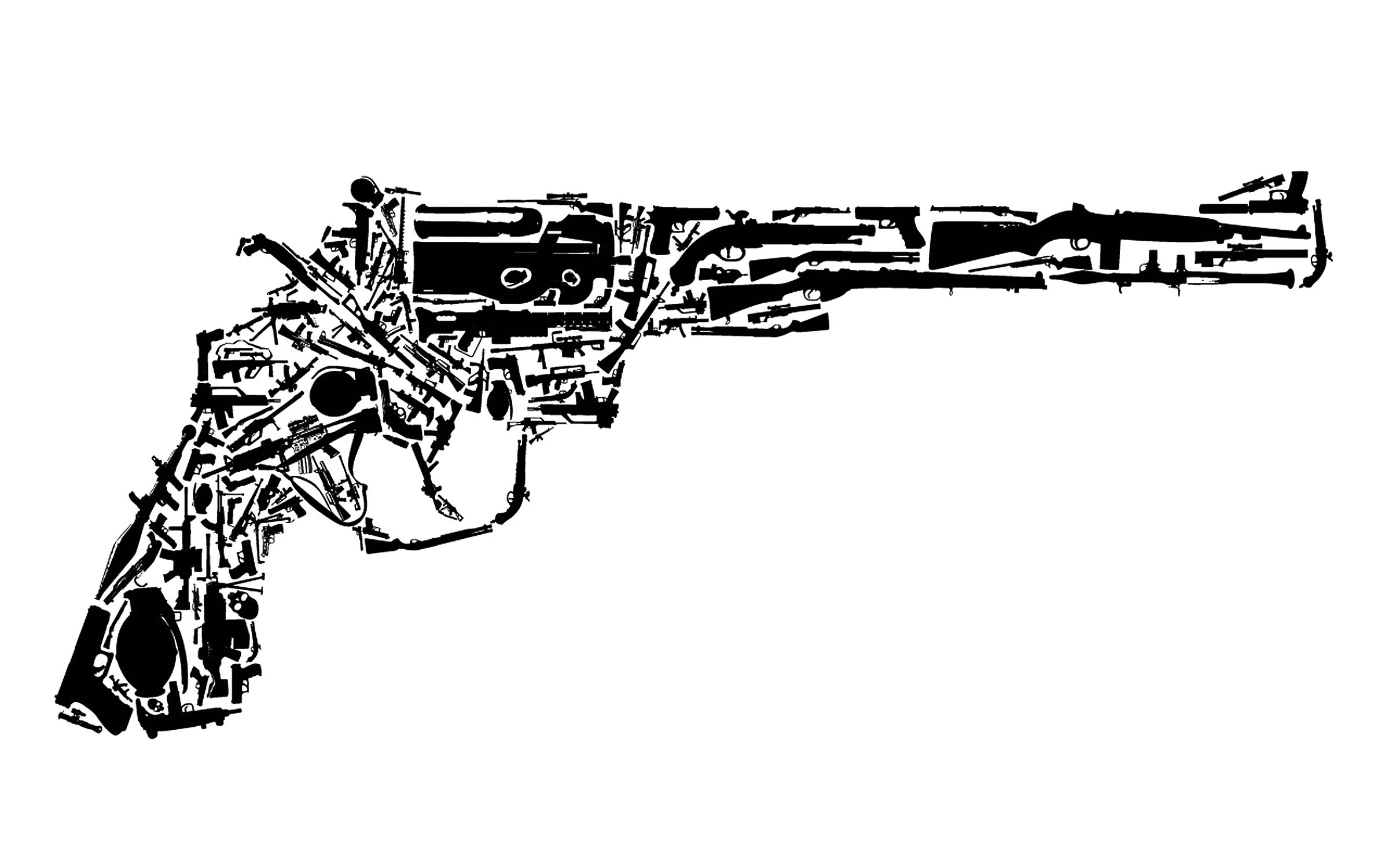 In the year following the Parkland School Massacre that left 14 students and three adults dead, nearly 1,200 U.S. children have died from gun violence, according to a joint Tuesday report from The Trace, Miami Herald, and McClatchy Newsoutlets. Because there's no comprehensive federal data registry for gun deaths, and not all go reported, it's difficult to determine the true number—but even the nearly 1,200 recorded in the online database the Gun Violence Archiveamounts to a Parkland-level shooting toll (17 deaths) every five days.
The most common victims were older teens, McClatchy reports, followed by toddlers. The deaths came from drive-by shootings, domestic violence, and accidental gunfire—including one 2-year-old, Jace Alexander, who was killed while playing with a pistol left on a bed. The Trace commissioned student reporters to catalogue each of the nearly 1,200 deaths, and published an anniversary report documenting the stories behind the lives that were cut short.

*Avalanche of Never-Ending Debt! $1,665,484,000,000:
The federal government collected a record $1,665,484,000,000 in individual income taxes in calendar year 2018, according to the Monthly Treasury Statements for the year, which the Treasury finished publishing today with the belated release of the December statement. Calendar year 2018 was the first full tax year after President Donald Trump signed the Tax Cuts and Jobs Act on Dec. 22, 2017.
The previous calendar year record for federal individual income tax revenues was in 2017, when the Treasury collected $1,656,171,550,000 in individual income taxes (in constant December 2018 dollars).The real federal individual income tax revenues collected in calendar 2018 were $9,312,450,000 more than the real individual income tax revenues collected in calendar year 2017.

*Ariana Grande Has 12 of
Spotify's Top 20 Songs:
In the past week, pop icon Ariana Grande has dropped a new album and won her first Grammy. Now, she has something new to brag about: Every single track from that album, Thank U Next, is on Spotify's United States top 20 list—and she has all five of the highest spots. The top track is "break up with your girlfriend, I'm bored," followed by "7 rings" and "NASA." None of the hits from her Grammy-winning album Sweetener, like "God is a woman" and "no tears left to cry," made the cut—but all in all, it wasn't a bad week.

*BIG SURPRISE (NOT) – Local Emergency Rooms are Treating Broken Bones and Head Trauma Due to Crashes: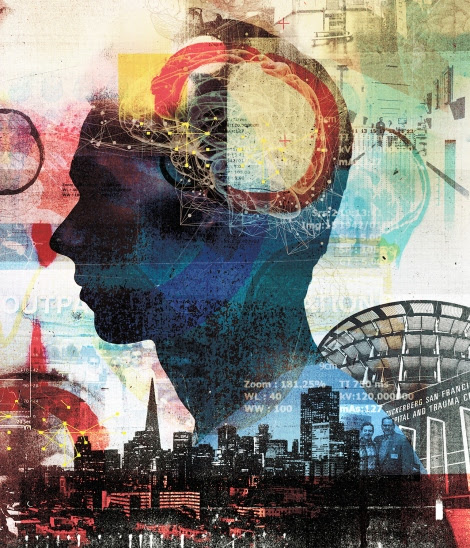 Broken bones and head trauma, with only 5% of patients wearing helmets, are among the serious injuries documented by a UCLA Medical Center study of electric scooter riders seeking emergency room treatment in Westwood and Santa Monica — findings that support anecdotal reports by local doctors and lawyers that scooter injuries have become an ongoing problem. The UCLA study published Jan. 25 in the peer-reviewed medical research journal JAMA Network Openaccounts for 249 patients treated for scooter-related injuries at UCLA Medical Center, Santa Monica and UCLA Ronald Reagan Medical Center between Sept. 1, 2017, and Aug. 31, 2018. The vast majority of patients had been riding scooters, but 11 were pedestrians hit by a scooter, five had tripped over a parked scooter, and five had been attempting to lift or carry a scooter not in use.
The average age of the patients was 33, 10.8% were younger than 18, and 4.8% had a blood alcohol level higher than 0.05 or were "perceived to be intoxicated by a physician," according to the study. "Injuries associated with standing electric scooter use are a new phenomenon and vary in severity. In this study, helmet use was low, and a significant subset of injuries occurred in patients younger than 18 years old, the minimum age permitted by private scooter company regulations. These findings inform public policy regarding standing electric scooter use," concludes a team of researchers led by UCLA's Dr. Tarak Trivedi.
These findings mirror the kinds of scooter-related injuries personally witnessed by Dr. Wally Ghurabi, medical director of the emergency department at UCLA Medical Center in Santa Monica.

*South Korea to pay $920 million for U.S. Military Presence in 2019, Up 8.2% from 2018: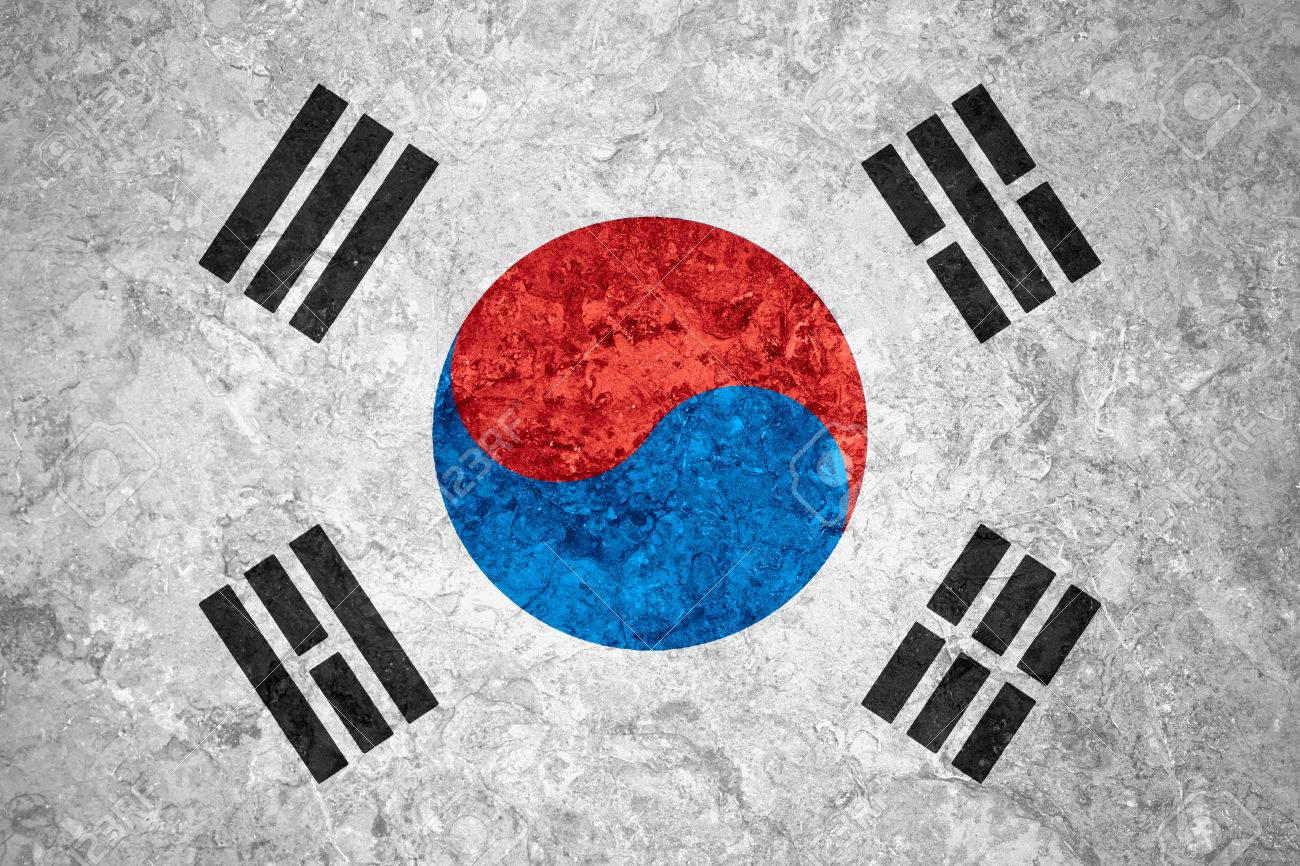 Following nearly a year of negotiation, the United States and South Korea finally inked a new defense cost-sharing agreement on February 10. Under the deal, Seoul pledged to raise its spending on U.S. military personnel deployed in South Korea to $920 million, up from $830 million in 2018. A State Department spokesperson described the deal  "a one-year agreement for 1.0389 trillion Korean won (approximately 920 million U.S. dollars) in support of U.S. military requirements in labor, logistics, and construction."
This figure represents an 8.2 percent increase from last year, when South Korea spent $830 million to help cover the cost of maintaining a presence of 28,500 U.S. troops in the country.

*SHARE YOUR STORY WITH ALL YOUR PEERS:
Now you can tell your unique story to the "influential" Examinerreaders in all 50 of the United States and 26 foreign countries.

For the last 16 years, the LBN Examiner (www.LBNExaminer) has been read and trusted by some of the world's most important people —- ***3 Nobel Prize winners   ***12 members of the White House staff   ***Over 100 winners of the Academy Award   ***6 U.S. Senators    ***Over 300 winners of the Grammy Award.

Called "one of the best message bargains on the web", you can now tell YOUR story with a maximum of 200 words with one photo and your web link for the low cost of $200.
Bonus:

1. 3 messages for $500.

2. 5 messages for $750.
And the best part – it's simple! Send us your message (maximum 200 words) with your photo and web link. We will approve and run and you can pay via PayPal, Credit Card or check – your convenience.

Send your Examiner message to:
Ms. Aurora DeRose,
E-mail: Aurora411@TimeWire.net

*THINK FREELY-READ LBN EXAMINER: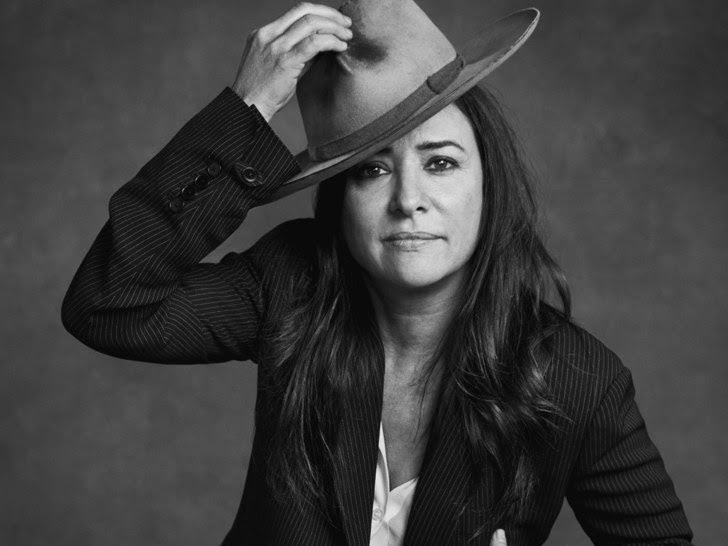 An incredible 84% of our readers in all 50 of the United Statesand 26 foreign countries find LBN Examiner "fearlessly independent" and "unbiased."

*EXAMINER–INVESTIGATES:
Only about 5 percent of Americans 16 or older hunt, half of the number who did 50 years ago.

*EXAMINER–INVESTIGATES:
***The Super Bowl drew 103.4 million viewers last year—the fewest in nine years.
***In 2019, Coca-Cola did not run an in-game Super Bowl ad for the first time in more than a decade.

*EXAMINER–SEE IT:
Lena Headey says f*** a lot. She is covered in tattoos—over a dozen—and possessed of an insouciance and flair for badinage that comes with being the Yorkshire-bred tomboy daughter of a mustachioed cop who could seriously take the piss out of himself. The British actress is, in short, mega cool, so it's little surprise she's brought a character like Cersei Lannister, one of the most deliciously sinister to ever grace the screen, to thrilling life.

*EXAMINER–SEE IT:
Intercepted conversations revealed evidence that the Saudi crown prince, Mohammed bin Salman, considered killing Jamal Khashoggi long before his death in Istanbul.

*EXAMINER-SPOTLIGHT: THE 4TH ANNUAL ROGER NEAL OSCAR VIEWING DINNER & AFTER PARTY
Roger and Lynn Neal, Founder and Chairman of the annual Oscar night event, announces along with their partners Maryanne and Thomas Lai, the 4th Annual ROGER NEAL OSCAR VIEWING DINNER, SUITE AND AFTER PARTYwhich will take place on Oscar Sunday Feb 24th, 2019.

For the past three years this event was held at the Hollywood Museum, however the party has grown beyond the museum's capacity.  Neal and his associates are moving into their new home THE HOLLYWOOD PALLADIUM, operated by Live Nation, http://www.rogernealsh.net/ 
The Roger Neal Oscar Viewing Dinner will once again honor stars with the ICON AWARD during the pre-show to the Academy Awards. This year's honorees include: For Television, award winning actress Loretta Swit (presented by Jamie Farr…) Oscar nominees Robert Forster, Margaret Avery (Oscar Nominee) and Lainie Kazan for Motion pictures.  Ernie Hudson for Motion Pictures, Bernie Kopell for TV and Walton's star Ms. Michael Learned, for TV. The Music Icon Award will go to Grammy and Golden Globe nominee Frank Stallone. Woman in Philanthropy Icon Award goes to actress/philanthropist/ 2 time Daytime Emmy Award Winner Kira Reed Lorsch.  Also George Popodoupolous, Trump's former foreign policy advisor
The Academy Awards viewing dinner will be a sit down, black tie white glove service experience for the stars, their guests, sponsors and ticket buyers. Over 100 Stars are expected. 600 Guests in total are expected for dinner. The RN Oscar Viewing Dinner and After Party is by invitation only. Public may purchase limited available dinner seats for $1,000. For After Party call 323-366-2796.

*WHO READS THE LBN EXAMINER?:
Senator Amy Klobuchar along with 12 members of the White House staff, 3 Nobel Prize winners, over 100 Academy Award winners, 6 U.S. Senators, and over 300 Grammy Award winners.

*EXAMINER–COMMENTARY by Thomas L. Friedman:
Around the end of each year major dictionaries declare their "word of the year." Last year, for instance, the most looked-up word at Merriam-Webster.com was "justice." Well, even though it's early, I'm ready to declare the word of the year for 2019.
The word is "deep."
Why? Because recent advances in the speed and scope of digitization, connectivity, big data and artificial intelligence are now taking us "deep" into places and into powers that we've never experienced before — and that governments have never had to regulate before. I'm talking about deep learning, deep insights, deep surveillance, deep facial recognition, deep voice recognition, deep automation and deep artificial minds.
Some of these technologies offer unprecedented promise and some unprecedented peril — but they're all now part of our lives. Everything is going deep.

*EXAMINER–COMMENTARY by Srini Pillay, M.D.
Gone are the days where learning was simply a matter of attending and remembering to someone speaking at you. Facts that are simply heard or read have limited half-lives in our memory circuits, while those that are felt or experienced often last longer. Modern technology like virtual reality (VR) can offer learners the capacity to experience information. And when they do, this can help them understand situations more deeply and remember them too.

Take for example, a 2018 study conducted by computational social scientist David Markowitz and his colleagues. These investigators explored whether immersive virtual reality was effective at teaching people the consequences of climate change. They found that after experiencing immersive VR, people acquired new knowledge or inquisitiveness about climate science and in some cases, displayed more positive attitudes toward the environment after the VR exposure. The analyses also revealed that the more time people spent in this environment, the more they learned.

*EXAMINER–A DIFFERENT VIEW:….
*EXAMINER–OVERHEARD:
In a move that may clear the way for the first new treatment in years for depression, an expert panel recommended on Tuesday that federal regulators approve a nasal spray that delivers the active ingredients of ketamine, a popular club drug in the 1980s and 1990s. The new drug, called Esketamine and developed by Johnson & Johnson, is aimed at people with severe depression, particularly those with suicidal thinking. The panel, with 17 voting members, including psychiatrists and consumer representatives, was nearly unanimous in deciding that the drug's benefits outweighed its risks. The Food and Drug Administration typically follows the recommendations of its expert panels.
In recent years, scores of clinics have opened around the country, offering to administer intravenous ketamine for depression, on a schedule similar to that of electroshock therapy: as a series of treatments, over a period of days or weeks, and sometimes including follow-up or "booster" visits months later. These treatments, at an average cost of $3,000, are officially "off-label," and usually are not covered by insurance. Their effectiveness is not well studied, although people who have received the course of treatment have reported rapid, if not always lasting, relief.