*OVER A BILLION ANIMALS HAVE BEEN KILLED IN AUSTRALIA WILDFIRES, ECOLOGISTS SAY

More than one billion animals have been killed during Australia's bushfire disaster, according to an ecologist from the University of Sydney. The ecologist, Chris Dickman, told HuffPost that his initial estimate of 480 million dead animals is now out of date and that he can say that more than one billion animals have been killed "without any doubt at all." Dickman said: "The original figure—the 480 million—was based on mammals, birds, and reptiles for which we do have densities, and that figure now is a little bit out of date. It's over 800 million given the extent of the fires now, in New South Wales alone."

He went on to say that, if other animals such as bats, frogs, and invertebrates were included, the number far exceeds a billion. An environmental scientist at the World Wildlife Fund Australia, Stuart Blanch, agreed with the estimate, saying a billion was a modest guess. It's been reported that Australian officials will be forced to kill thousands of camels in the northwest because they're consuming too much water.

  *DIY DEFICIENCY: 2 IN 5 ADULTS CAN'T FIX A SINGLE HOUSEHOLD PROBLEM WITHOUT GOOGLE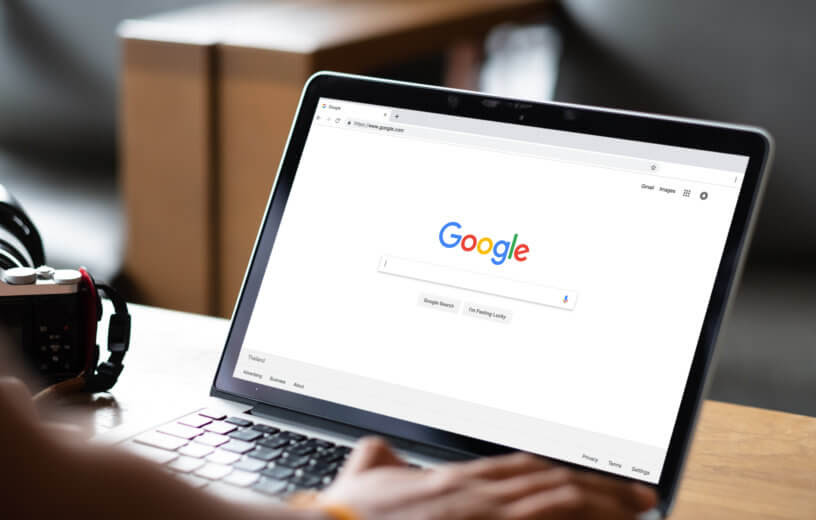 The internet is supposed to make our lives easier, and it's hard to argue that it hasn't. However, a new survey of 1,000 American adults suggests that all of that convenience may be robbing an entire generation of basic home maintenance skills. In all, about two in five (38%) respondents said they are helpless and unable to fix any common household problems (patching up a drywall, fixing a running toilet) without the help of the internet. The survey, commissioned by BigRentz, paints a pretty grim picture when it comes to home care self-sufficiency. Apparently, if the Wi-Fi happens to falter, many adults won't be able to get anything done for themselves.

Respondents were asked about their ability to fix a variety of different house problems without turning to Google for help, and while close to half (43%) said they know how to unclog a drain, only 25% know how to install a drywall anchor. Another 39% said they can stop a running toilet all by themselves, and 38% can find a stud. Additionally, 31% know how to patch a hole in drywall, and 29% said they can replace a washer on a leaky faucet. Age is also a factor; 85% of survey participants over the age of 65 said they can accomplish at least one of the aforementioned tasks without the internet. Also, male respondents generally reported being more confident regarding home repair tasks than female participants
  *16 HOUSE CATS—AND THEIR OWNER—SUE NC COUNTY OVER CIVIL RIGHTS VIOLATIONS


A new federal court filing accuses Gaston County, North Carolina of civil rights violations, and 16 names on the complaint belong to cats. Defendants "Boo Loo," "Tony Tiger," "Girlfriend Sara," "Buh Buh Logan," "Sillygirl Sally," "Rascal Russell" et al were seized by the county's animal control officers in early November from the Cherryville home of Damon Fields, court documents show. Now, both the names of the pets and their owner appear on the cover page of an unusual federal complaint alleging violations of due process — human and feline alike.

The courthouse cat fight dates back to Nov. 5, when animal control officers responded to a neighbor's complaint and searched Fields' small ranch home, a home that Assistant Gaston County Attorney Sam Shames says reeked so badly of cat pee that investigators had to don masks before entering. Inside, Shames says, the officers tip-toed around "an incredibly large amount" of cat poop. They left with 16 cats, including five kittens.

*THANKS, MARK – FACEBOOK CONFIRMS IT WON'T STOP POLITICIANS FROM LYING IN AD's AHEAD OF PRESIDENTIAL ELECTION


Facebook has confirmed it will continue to allow politicians to make false claims in paid political posts through the 2020 election, but the company will enable users to opt-out of seeing political ads. The new rules announced Thursday morning defy calls to introduce stricter limits on political advertising ahead of the election. False claims won't be banned and controversial targeting tools that allow parties to deliver messaging to specific audiences will remain in place.

The company said it would address concerns about misleading claims by giving users a choice to see fewer ads about politics. Users will be able to choose to stop seeing ads from campaigns, even if they're targeted. In a blog post announcing the changes, Facebook said: "We have based [our policy] on the principle that people should be able to hear from those who wish to lead them, warts and all, and that what they say should be scrutinized and debated in public."

*ERIKA GIRARDI MAKES BROADWAY DEBUT AS ROXIE HART IN 'CHICAGO'


Erika Girardi is officially a Broadway star. On Monday, the "Real Housewives of Beverly Hills" staple, 48, made her stage debut as Roxie Hart in "Chicago" at Midtown's Ambassador Theatre. "THANK YOU to everyone that came to the show tonight!!!!" Girardi captioned alongside her "Chicago" Playbill.

Girardi, who will appear in the starring role through March 29, also received a bouquet of red roses for her first performance. Co-star Lisa Rinna — who appeared in "Chicago" in 2007 with husband Harry Hamlin — even gave her a shoutout on social media. "My friend opens in Chicago tonight on Broadway," Rinna posted to her Instagram story. In December, Girardi spoke about her new venture, telling Page Six the stage is immensely different than "Housewives".
  *EXAMINER—POLL:


  Hispanics are more optimistic that things will get better in their lives, communities and nation in 2020 than are Democrats, Whites, and Blacks, a national USA Today/Suffolk University survey finds. Overall, four out of five registered voters in the U.S. say their own lives will improve in the new year:

"Do you think things are going to get better or worse in your own life?"

·         Better: 80%
·         Worse: 11%
·         Undecided: 9%

Fully 85% of Hispanics say their lives will improve in 2020, followed by 79% of Whites and 73% of Blacks. Only 67% of Democrats say their lives will get better in the new year, compared to 90% of Republicans and 84% of Independents. Asked about the prospects for their community in 2020, nearly two-thirds of the nation's registered voters say they expect improvement.

*EVEN THE SCALES – READ LBN EXAMINER:


  An incredible 84% of LBN Examiner readers in all 50 of the United States and 26 foreign countries find the news in LBN Examiner —- "fearlessly independent" and "unbiased".
*EXAMINER – LINK: NATIONAL DEBT

U.S. Debt Clock: Real-Time

Click Here

  *EXAMINER–CARTOON:

"Remember, my B.S story is that I'm leaving politics to spend time with you."


*EXAMINER – R.I.P.: JANET ALHANTI


Janet Alhanti, born in the Bronx, New York on October 11th, 1928 passed away peacefully in Los Angeles on December 31st, 2019.
She is preceded in passing by her mother and father,  Elsie and Nathan Lifshay, and sister and brother Selma Camhi and Dr. Alan     Lifshay.  A loving mother to her son  Richard Alhanti, (Bonnie) and daughter, Iris Klein.  A cherished grandmother to Rose, Theodore, Ivy and Thomas and great grandmother to Nathan. A loving aunt to Deborah, Robert, Linda, Lisa, Jennifer and Julie, and great-nieces and nephews.

As an acting teacher to young women and men in both New York City and Los Angeles, Janet changed the lives of all of those who studied under her tutelage. As a songwriter, she wrote for Stephanie Mills, Ben E. King and wrote Ann Margret's Vegas act for ten years. She managed rock bands in England and New York.

She coached the celebrated and the aspiring actor and taught them how to be truthful to themselves and to their character, in life and on tv, film, and stage.  Her roster of clients include academy award winners and up and coming artists.  She educated her students on life, history, theatre, poetry and verse.  "Sensitive people change the world, the rest don't give a damn." "Don't give me crumbs and call it a meal,"  "Don't be afraid to take a stand on your own behalf, how do you feel about it, now, what are you going to do about how you feel?" She taught people how to be unafraid of themselves and reminded them that they are their most valuable gift.  Her mentors include Sanford Meisner and Philip Burton, foster father to Richard, who told her that, "Teachers are born and you are one of them."
A celebration of her life will be held in February in Los Angeles. For further information on memorial please visit ActingClassNow.com
*WHO READS LBN EXAMINER?:


Sen. Lisa Murkowski along with 12 members of the White House staff, 3 Nobel Prize winners, over 100 Academy Award winners, 6 U.S. Senators, and over 300 Grammy Award winners.
*EXAMINER–A DIFFERENT VIEW:


HELP WANTED: AUTHOR SEEKS PART-TIME (FLEXIBLE HOURS) ENTRY LEVEL RESEARCHER:
Experienced author seeking smart, reliable, resourceful entry-level research assistant for part-time, flexible hours assignments. Must be available for occasional meetings on the Westside of L.A. Work mostly from home. A great opportunity for the right person. An extraordinary addition to your resume. Send resume (no attachment) with complete contact details including phone number. E-mail to: Aurora411@TimeWire.net


LBN Examiner Edited By: Aurora DeRose
LBN Examiner Disclaimer: 1.) The LBN Examiner accepts no liability for the content of this email, or for the consequences of any actions taken on the basis of the information provided. The LBN Examiner is not associated with any commercial or political organization and is transmitted via the web for the sole benefit of its subscribers. 2.) Unfortunately, computer viruses can be transmitted via email. The recipient should check this mail and any attachments for the presence of viruses.