*Which Nation Is the Biggest Welfare State of All?:
Nobody will be surprised, I assume, to see that France, Finland, Belgium, Denmark, and Italy have the biggest welfare states.
The United States is in the middle of the pack. American taxpayers might be surprised to learn, though, that they finance a bigger welfare state than the ones that exist in Canada, Iceland, and the Netherlands.
The overall numbers are important, but it's also educational to consider the various components. And the largest chunk of social spending in most nations is for their old-age programs. The biggest burdens are found in Greece, Italy, France, Portugal, and Austria. The United States, once again, is in the middle of the pack.

*Walls Around the World:
Donald Trump shifted his argument for a border wall away from North America, saying on Twitter that the United Stateswould be following the example of 45 other countries by sealing itself off from Mexico. 'There are now 77 major or significant Walls built around the world, with 45 countries planning or building Walls,' the president tweeted.
'Over 800 miles of Walls have been built in Europe since only 2015. They have all been recognized as close to 100% successful. Stop the crime at our Southern Border!' It's rare for Trump to embrace the idea of following other nations' lead. He has built his leadership brand, in part, on an uncompromising 'America First' slogan.

Survey: Half Of Doctors Considering Leaving Medicine — Because Of Health Insurance Headaches:
Are health insurance policies creating nightmares for physicians and hazards for their patients? A new study finds that nearly nine in ten doctors believe barriers set by insurance plans have led to worsened conditions for patients in need of care.
Researchers with Aimed Alliance, a non-profit that seeks to protect and enhance the rights of health care consumers and providers, say that doctors are so fed up with the constant headaches caused by insurers, two-thirds would recommend against pursuing a career in medicine, and nearly half (48%) are considering a career change altogether.
*Iran Publicly Hangs Man on Homosexuality Charges:
The Islamic Republic of Iran publicly hanged a 31-year-old Iranian man after he was found guilty of charges related to violations of Iran's anti-gay laws, according to the state-controlled Iranian Students' News Agency.
The unidentified man was hanged on January 10 in the southwestern city of Kazeroon based on criminal violations of "lavat-e be onf" – sexual intercourse between two men, as well as kidnapping charges, according to ISNA. Iran's radical sharia law system prescribes the death penalty for gay sex.

*SICK! – On the Way to Auschwitz, I Found 'Heil Hitler' Signs for Sale:
Once a bazaar and kosher slaughterhouse for Kazimierz, Krakow's old Jewish quarter, Plac Nowy — or "New Square" — is today known for its open-air flea market and food stalls. So on a recent visit, I ordered zapiekanka (a traditional Polishsandwich) and perused the souvenir stands as I waited for the cheese to melt.
There were, of course, shot glasses, figurines, mood rings and other standard tourist trinkets. And then there were the "Heil Hitler" signs.
The sale of Nazi memorabilia might seem troubling in a country where three million Jewish residents and as many as three million non-Jewish Poles were murdered under Nazi occupation during World War II. (Among those Jews were my great-grandmother's family members in Białystok.)
It might also seem unusual in a place where the government has taken bold steps to quash free speech and control the historical narrative. Yet Nazi swag is not uncommon in Polandtoday, and it's particularly easy to find in tourist hubs. (Alongside the "Heil Hitler" keepsakes were National Socialistparty signs; in a neighboring stall was gear with the Soviet-era hammer and sickle.)
Laws prohibiting the promotion of Nazi ideology or Holocaustdenial exist in about a dozen European countries including Poland, a policy that should — in theory — regulate the sale of items like those I encountered in Kazimierz. But several legal experts and scholars, likening the offense to a petty crime or the crossing of a red light, said that the rule is little enforced there.

*YIKES – Hospitals Are Asking Their Own Patients to Donate Money:
Nonprofit hospitals across the United States are seeking donations from the people who rely on them most: their patients. Many hospitals conduct nightly wealth screenings — using software that culls public data such as property records, contributions to political campaigns and other charities — to gauge which patients are most likely to be the source of large donations.
Those who seem promising targets for fund-raising may receive a visit from a hospital executive in their rooms, as well as extra amenities like a bathrobe or a nicer waiting area for their families. Some hospitals train doctors and nurses to identify patients who have expressed gratitude for their care, and then put the patients in touch with staff fund-raisers.
These various tactics, part of a strategy known as "grateful patient programs," make some people uncomfortable. "Wealth screenings strike me as unseemly but not illegal or unethical," said Arthur Caplan, a bioethicist at the New York University School of Medicine.

*TELL YOUR STORY TO ALL "INFLUENTIAL"
EXAMINER READERS:
Now you can tell your unique story to the "influential" Examiner readers in all 50 of the United States and 26 foreign countries.

For the last 16 years, the LBN Examiner (www.LBNExaminer) has been read and trusted by some of the world's most important people —- ***3 Nobel Prize winners   ***12 members of the White House staff   ***Over 100 winners of the Academy Award   ***6 U.S. Senators    ***Over 300 winners of the Grammy Award.

Called "one of the best message bargains on the web", you can now tell YOUR story with a maximum of 200 words with one photo and your web link for the low cost of $200.

And the best part – it's simple! Send us your message (maximum 200 words) with your photo and web link. We will approve and run and you can pay via PayPal, Credit Card or check – your convenience.

Send your Examiner message to: 
Ms. Aurora DeRose, 
E-mail: Aurora411@TimeWire.net

*EXPLORE THE WORLD-READ LBN EXAMINER:
An incredible 84% of our readers in all 50 of the United Statesand 26 foreign countries find LBN Examiner "fearlessly independent" and "unbiased."

*EXAMINER–INVESTIGATES: Safest and Least Safest Cities in the United States:
SAFEST:
1. Columbia, Md.
2. South Burlington, Vt.
3. Plano, Texas
4. Virginia Beach, Va.
5. Warwick, R.I.
6. Gilbert, Ariz.
7. Yonkers, N.Y.
8. Bismarck, N.D.
9. Nashua, N.H.
10. Boise, Idaho

LEAST SAFEST:
1. St. Louis, Mo.
2. Fort Lauderdale, Fla.
3. San Bernardino, Calif.
4. Baton Rouge, La.
5. Little Rock, Ark.
6. Detroit, Mich.
7. Oklahoma City, Okla.
8. Wichita, Kan.
9. Los Angeles, Calif.
10. Jackson, Miss.

*EXAMINER–INVESTIGATES: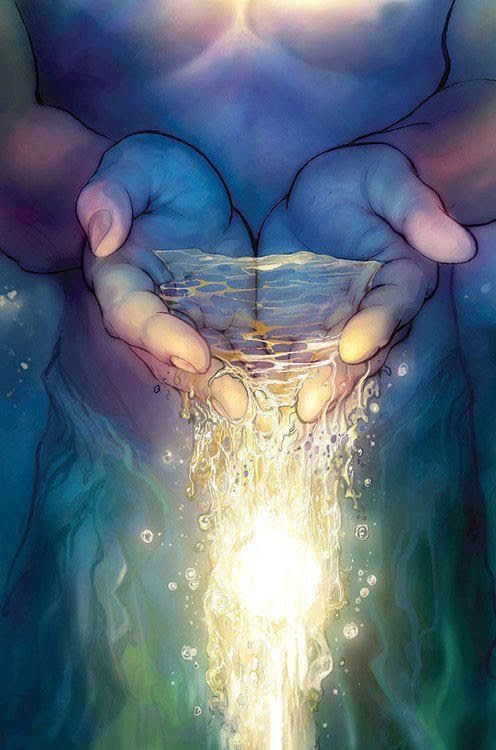 The average African family uses about 5 gallons (23 liters) of water a day. The average American family uses more than 250 gallons (946 liters) a day.

*EXAMINER–BUSINESS INSIDER:
The first nudist restaurant in Paris has been forced to close its doors 15 months after opening because it failed to attract enough customers. O'naturel, located in the city's 12th arrondissement, will close its doors permanently in February, owners Mike and Stephane Saada revealed. The restaurateurs, who opened O'naturel in November 2017, said: 'We will only remember the good times, meeting beautiful people and customers who were delighted to share exceptional moments.'

*EXAMINER–SEE IT: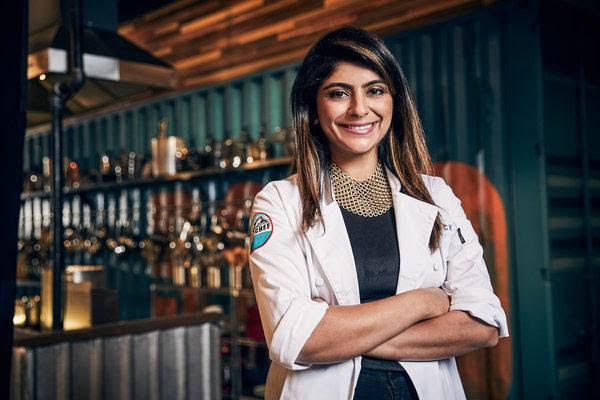 Fatima Ali died on Friday from Ewing's sarcoma, a rare form of cancer. She was the first Pakistani woman to win "Chopped" and also appeared on "Top Chef" and was a loyal LBN Examiner reader for years.

*EXAMINER–VIDEO LINK:
Shields and Brooks on shutdown resolution, Roger Stoneindictment — https://youtu.be/Zt1YilwTvVk.

*WHO READS LBN EXAMINER?:
Novelist Marlon James along with 12 members of the White House staff, 3 Nobel Prize winners, over 100 Academy Award winners, 6 U.S. Senators, and over 300 Grammy Award winners.

*EXAMINER–COMMENTARY by David Brooks:
A few years ago, when I was teaching at Yale, I made an announcement to my class. I said that I was going to have to cancel office hours that day because I was dealing with some personal issues and a friend was coming up to help me sort through them.
I was no more specific than that, but that evening 10 or 15 students emailed me to say they were thinking of me or praying for me. For the rest of the term the tenor of that seminar was different. We were closer. That one tiny whiff of vulnerability meant that I wasn't aloof Professor Brooks, I was just another schmo trying to get through life.
That unplanned moment illustrated for me the connection between emotional relationships and learning. We used to have this top-down notion that reason was on a teeter-totter with emotion. If you wanted to be rational and think well, you had to suppress those primitive gremlins, the emotions. Teaching consisted of dispassionately downloading knowledge into students' brains.
Then work by cognitive scientists like Antonio Damasioshowed us that emotion is not the opposite of reason; it's essential to reason. Emotions assign value to things. If you don't know what you want, you can't make good decisions.

*EXAMINER–A DIFFERENT VIEW:….
*INVESTOR LOOKING FOR "SHARK-TANK" TYPE PRODUCTS FOR LARGE GROWTH:
Prominent investor looking for "Shark-Tank" type products with extraordinary growth potential. Must be already in business and proven successful. Investor has international proven success over 30 years. Send confidential overview of business along with complete contact details to: SunsetMerch@TimeWire.net.