*Democrat Congresswoman Secretly Sending Staff To Mexico To Coach Migrants How To Beat System, Report Says:
Democrat Rep. Veronica Escobar (TX) is secretly sending staff to Mexico to find and coach migrants who are trying to enter the United States and is instructing them how to "exploit a loophole" to game the asylum process, multiple U.S. Customs and Border Protection (CBP) officials allege. The Washington Examiner reports that, according to the National Border Patrol Council's El Paso chapter and several CBP agents, Escobar's staff is trying to find migrants that have been returned from El Paso, Texas to Mexico "under the 'remain in Mexico' policy, then coaching them to pretend they cannot speak Spanish to exploit a loophole letting them return to the U.S. "A senior union official shared evidence supporting their claims with the Examiner and said, "What we believe is happening is Veronica Escobar's office is going … to basically second-guess and obstruct work already done by the Border Patrol." Under the "remain in Mexico" policy, "anyone returned must be fluent in Spanish because they may have to reside in Mexico up to five years until a U.S. federal judge decides their asylum claim."
Officials claim that Escobar's aides, who have sought interviews with thousands of migrants who were sent back to Mexico, are escorting the migrants back to the port of entry and are lying to CBP officials, telling them the migrants don't speak Spanish despite the fact that they spoke Spanish to the officials at an earlier date." What we're hearing from management is that they're attempting to return people, and the story was changed in Mexico, where a person who understood Spanish before now doesn't understand — where a person who didn't have any health issues before now has health issues," a union official said. "They went through and interviewed everybody, cherry-picked them, brought them back, and now are using them as tag lines. They're going over there and manufacturing a lot of these issues."
Mark H. Metcalf, a former federal immigration judge, told the Examiner that a criminal case could be brought against Escobar if she is found to be involved in the alleged scheme, which amounts to fraud and making false statements to U.S. officials. The Examiner added that a DHS official noted the obvious, that Democrats "are furious" that these migrants are not allowed to "await their court dates in the U.S., where they have the opportunity to disappear and slip into the interior never to be seen again." CNN's Fareed Zakaria ran a segment on Sunday about the problems with the asylum system in the U.S., saying that President Donald Trump is right about the situation and that fraud is rampant in the system and that the system is being abused and not used for the purpose that it was created for.

 *Switzerland Makes It Illegal To Own Just One Guinea Pig Because They Get Lonely: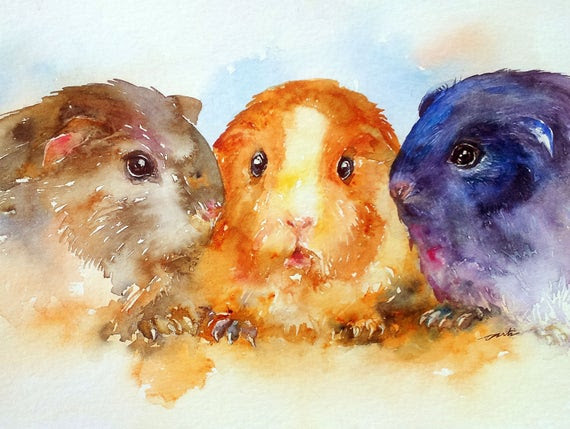 Denying your pet the chance to make friends with members of its own species could be considered an act of cruelty—at least in Switzerland. According to Techly, an animal rights law introduced there in 2008 makes it illegal to own just one guinea pig at a time. It isn't uncommon for a citizen of Switzerland to own a guinea pig. While many people may consider cats and dogs to be normal pets, the Swiss see guinea pigs the same way.
These animals are often treated as a member of the family. In fact, the country has taken legal measures to ensure that these pets are given the same rights and protections as individuals. The Swiss government wants its people to live happy and healthy lives. This goal is extended to animals who live within the vicinity of these people. Although some foreigners may find this hard to believe, guinea pigs are provided with similar protection under the law in Switzerland. Nobody will be able to look at these furry creatures the same again. The new law states that owners cannot own only one guinea pig because this lonely number makes this pet more prone to feelings of isolation and loneliness.

*Seattle Children's Hospital Closes Operating Rooms After Patient Dies From Mold:
Aspergillus mold in the Seattle Children's Hospital caused the death of one patient and infected five others, according to a new report by The Seattle Times. This dangerous mold has caused the hospital to close its main operating rooms, postponing 1,000 surgeries. "The six patients who developed Aspergillus infections were at higher risk of infection due to the types of procedures they had," Alyse Bernal, public relations manager for the hospital, said. "We are deeply saddened that one of these patients died."
The hospital reportedly received a letter from The Centers for Medicare & Medicaid Services saying it hadn't complied with regulations. As of now, Bernal says the hospital doesn't know when its operating rooms will reopen.
*YIKES – California Democrats Propose Bill to Allow Illegal Immigrants to Hold Party Leadership Positions: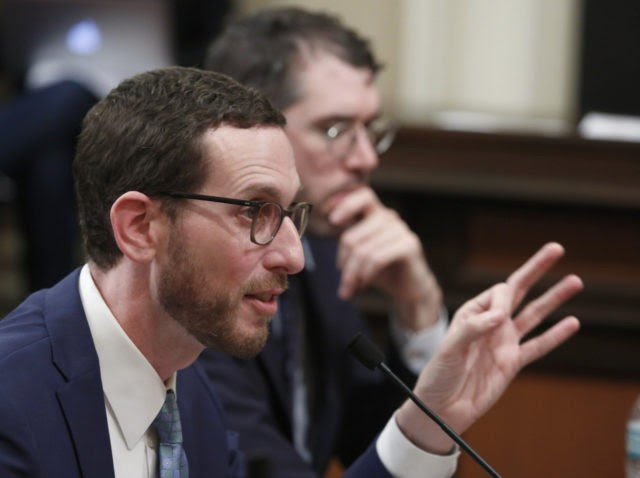 Democratic lawmakers in California have introduced a bill that will allow illegal immigrants to hold leadership positions within the Democrat Party on the state and local level. Current state law limits noncitizen participation in party politics, but the bill, SB 288, would change that, letting noncitizens, including illegal immigrants like Dreamers, serve as state convention delegates and county committee leaders within the Democratic Party, which will allow them to be involved with party platform and other issues. "We need to continue to send a very, very loud message that we are … going to embrace and uplift and support all American immigrant neighbors," Sen. Scott Weiner (D-San Francisco), one of the lawmakers who introduced the bill, said.
"As our immigrant communities face vicious attacks from this President and his administration, California must embrace, lift up, and empower immigrant voices and leaders. Immigrants contribute to our economy, culture, and civic life. They're already leaders in our communities and should have a seat at the table. The Democratic Party will continue to lead as the party that embraces all communities, and this legislative fix will help keep us on track," Weiner wrote in a press release last week. Shawn Steel, the Republican National Committeemanfor California, called the move "abject pandering and arrogance."
"This is what happens when you have too much power… it's just progressives trying to out-progressive each other," he told Fox News. Democrats control both houses of the California Legislature, and the governor of California – Gavin Newsome– is a Democrat, so the bill's passage is assured.

*Rest Easy, America. Police Have Located the Blue Bell Ice Cream Licker:
The crime of the century has been solved. Yes, police in Texassay they have identified the dastardly character who—wait for it—licked a Blue Bell ice cream tub in a Walmart and then put it back. Lufkin cops say the licker is a juvenile who, along with her boyfriend, admitted to the viral stunt. She will not face adult charges. In a Facebook post, police explained why it had taken them so long to crack the case.
"A 'catfish' with a similar screen name (within one letter of the suspect's screen name) began taking credit for it," they wrote. "It was actually the catfish and NOT our suspect who bragged on Instagram about the incident saying: 'Yeah, I really did that. You can call it Flu Bell ice cream now 'cause I was a lil sick last week. Repost yourself doing this. Let's see if we can start an epidemic (literally).'"

*BE INDEPENDENT–READ LBN EXAMINER:
An incredible 84% of LBN Examiner readers in all 50 of the United States and 26 foreign countries find the news in LBN Examiner —- "fearlessly independent" and "unbiased".

*EXAMINER–INVESTIGATES:
In the summer heat, the iron in France's Eiffel Tower expands, making the tower grow more than 6 inches.

*EXAMINER–A LOOK BACK:
The secret bunker where Hitler killed himself.

*EXAMINER–VIDEO LINK:
Welcome to Episode #3 of the revealing TV show "Without Notes" with Judith Regan, an American editor, book publisher, and producer – Episode 3: https://youtu.be/PlHp2XPyDi0

*EXAMINER–SPOTLIGHT:
Did you know?
Babies are born to boogie.
Talk about tiny dancers! Studies have proven that babies are born with an innate sense of rhythm. While they may not be able to bust a move quite yet, research shows that babies have an instinctive ability to respond to the rhythm and tempo of music and may even find it more engaging than speech.
Just one of the incredible clues to understanding "The Mystery of ……….BABIES."

The new digital book from Boulevard Books

Click here to learn more. www.BoulevardBooks.org

*EXAMINER–SPOTLIGHT:
Shãn Sutherland, Wealth Advisor at Simple Impact LLC, Explains When People Should Take Social Security
A first world problem is the critical decision that asks at which age Americans should take government income benefits. Oftentimes, secure income retirement planning may seem overwhelming or even futile.
Although people are eligible to begin taking Social Security at age 62, it assures a reduced benefit— about 25% less in monthly income than waiting until your full retirement age of 66. However, delay receiving benefits until age 70, you could top your payout up to 32% more. Thankfully, Shãn Sutherland, wealth advisor at Simple Impact LLC, has a lot of advice to share in this department.
"According to the social security administration, 71% of Americans elect to receive their Social Security benefits too early (Source SSA Annual statistical supplement, 2017 released March 2018)," explains Sutherland, "in pre-retirement income planning, we show our clients custom reports that explain how waiting benefits them in tens of thousands, and often hundreds of thousands of dollars more, when estimating future lifetime income over years or decades."
"Women often disclose with me they took social security at 62 as means to leave an uncomfortable work position or supplement their earned income to cover basic living needs," continues Sutherland, "yes, you can continue to work and receive a reduced Social Security retirement benefit. You'll need a minimum of 10 years of work that pays into social security taxes (40 credit rule). If you can increase your yearly wages or salary, it is possible to receive increased benefits once you attain full retirement age since your benefit is calculated on your highest earning working years."

*WHO READS LBN EXAMINER?:
Veteran entertainer Charo along with 12 members of the White House staff, 3 Nobel Prize winners, over 100 Academy Award winners, 6 U.S. Senators, and over 300 Grammy Award winners.

*EXAMINER–A DIFFERENT VIEW:….