*Scalise: 'No Moderates Left; It's Literally Liberals Versus Socialists and the Socialists Are Winning':
"It's ugly and getting uglier, House Republican Whip Steve Scalise (R-La.) said Thursday, commenting on the row between Rep. Alexandria Ocasio-Cortez (D-NY) and House Speaker Nancy Pelosi (D-Calif.)." There are no moderates left in the Democrat Party, and liberal Pelosi is losing the battle with socialists like Ocasio-Cortez, Scalise told Fox News: "It's ugly and getting uglier. You are seeing this fight between the far-left socialists and liberals. It used to be, in the Democrat Party, a fight between liberals and moderates. There are no moderates left. "It's, literally, liberals versus socialists and the socialists are winning. "But, for Nancy Pelosi to think that she can silence AOC and these other far-left socialists just shows that she's out of touch with what's happening in her own conference. And that, I think, is shocking a lot of people, because she used to control with an iron fist."
Scalise said he thinks Pelosi is so out of touch that she has no idea how powerful far-left socialists have become in he party: "Yea, I think she is completely misreading just how much of a grip these far-left socialist have on her conference. "Look, AOC is threatening some of the liberals that she is going to run somebody in their primary if they vote for mainstream policies. I mean a lot of them ran saying they were going to be pro-life, pro-gun and anti-Pelosi. They're voting to raise taxes. They're voting to take away your gun rights and they're voting down the line with Nancy Pelosi. "And, yet, that's not enough for AOC and the socialists. They're having this internal struggle. It's starting to play out publicly. But, it just shows you, you know: they ran and Pelosi took the gavel trying to think that she could appeal to Middle America. And, Middle America is looking at this going, 'Wait a minute, we are not a socialist nation. We are still a center right nation.'"

*1 Federal Department Now Spending $100 Billion Per Month:
For the first time in our nation's history, there is now a federal department spending an average of more than $100 billion per month. No, it is not the Department of Defense, which is charged with the core federal responsibility of defending us from foreign enemies. It is the Department of Health and Human Services, which, if Democratic Sen. Bernie Sandersof Vermont has his way, will run the "Medicare for All" program. As it now stands, HHS runs Medicare for many and Medicaid for more.
"In 2019, the program will cover an estimated 61 million persons (52 million aged and 9 million disabled)," the Congressional Research Service said of Medicare in a report published in May. "Medicaid is a means-tested entitlement program that finances the delivery of primary and acute medical services as well as long-term services and supports (LTSS) to an estimated 75 million people at a cost to states and the federal government of $616 billion in FY2018," CRS said in a report published in June. "CBO also estimates that federal Medicare spending (after deduction of beneficiary premiums and other offsetting receipts) will be about $637 billion in 2019, accounting for about 14% of total federal spending and 3% of GDP," said CRS.

*Sugar in Fruit Juice May Raise Risk of Cancer, Study Finds:
Drinking large amounts of fruit juice may raise your risk of cancer, according to a big study which has found a link between the regular consumption of all kinds of sugary drinks and the likelihood of developing the disease. The study, carried out in France, is the first substantial piece of research to find a specific association between sugar and cancer. Sugary drinks such as colas, lemonade and energy drinks have been linked to obesity, which is a cause of cancer, but the French researchers suggest there could also be other reasons sugar could trigger it.
The study, published in the BMJ, finds the association with cancer is just as strong with fruit juices as it is with colas. "When the group of sugary drinks was split into 100% fruit juices and other sugary drinks, the consumption of both beverage types was associated with a higher risk of overall cancer," it says.
Cutting down on the amount of sugary drinks we all consume, together with sugar taxes and restrictions on marketing, might help reduce the cancer burden, say the authors. That does not mean nobody should ever drink them. "As usual with nutrition, the idea is not to avoid foods, just to balance the intake," said Dr Mathilde Touvier, who led the research, from Inserm, the French national institute of health and medical research.

*Ariana Grande: Seeing Drag Queens Dressed Up as Me Is 'Better than Winning a Grammy':
Seeing a man in drag dressed as her is "better than winning a Grammy," pop music star Ariana Grande said in an interview published Tuesday. "That's, like, the best thing that's ever happened to me," the singer said in an interview with Vogue magazine. Having drag queens portray her establishes her as an iconic "character" in pop culture, Grande said: To those troubled by her image, Grande has a silencing reply: She just likes it. "I like having my funny character that I play," she explains, "that feels like this exaggerated version of myself. It protects me. But also I love disrupting it for the sake of my fans and making clear that I'm a person—because that's something I enjoy fighting for. I can't help disrupt it. I'm incredibly impulsive and passionate and emotional and just reckless. "The music is very personal and very real, but yes, if you can be me for Halloween, if drag queens can dress up as me, then I'm a character. Go to your local drag bar, and you'll see it. That's, like, the best thing that's ever happened to me. It's better than winning a Grammy."
The article quotes music Producer Pharrell Williamsdescribing Grande as "an R-rated version of a Disneycharacter." Asked if she ever feels uncomfortable singing songs with sexually-charged lyrics to "an audience of thousands of nine-year-old girls," Grande promised the parents of those girls that their kids will have sex: I ask her if it ever feels uncomfortable to gaze out at an audience of thousands of nine-year-old girls while singing a song about having so much coitus that it's hard to walk straight. "They're for sure gonna have it. I promise. I promise that your kid's gonna have sex. So if she asks you what the song's about, talk about it."

*National Park Service Manager Bought $2,297 in Items With Government Charge Card—Then Pawned Them:
A National Park Service Facility Manager used a government charge card to buy approximately $2,297 in merchandise that he then pawned, according to a summary of the case released by the Office of the Inspector General for the Department of the Interior. The government employee was sentenced to one day in jail. "The OIG investigated allegations that a National Park Service (NPS) Facility Manager stole NPS funds, abused his purchase card authority, misused a Government Owned Vehicle (GOV), and concealed criminal convictions to gain NPS employment," said the summary.
"We confirmed the allegations," said the IG's summary. "The employee spent approximately $2,975 on his Government purchase card to purchase items he later pawned," said the summary, which was posted on June 18. "We also learned that the employee leased roll-away dumpsters with Federal funds, partially to discard personal items," it said. "The employee also regularly used a GOV for personal errands," it said. "Finally, we found that prior to his employment, the employee falsified his application to the NPS by failing to disclose three criminal convictions. "The employee pleaded guilty to three counts of misdemeanor theft in county court, was sentenced to 1 day in jail, and was ordered to pay full restitution," it said. "He resigned from the NPS in lieu of termination."

*California Becomes First State to Give Health Care to Some Undocumented Migrants:
California has become the first state to offer taxpayer-supported health care to some undocumented migrants after Gov. Gavin Newsom signed the bill into law last week. The new laws, which have previously been described as "crazy" by Donald Trump, will allow around 90,000 low-income adults below the age of 25 to access the state's Medicaid program, even if they're undocumented. The new rules are predicted to cost taxpayers around $98 million. Newsom said he plans to further expand coverage to more adults in the years to come.

*BE FREE–READ LBN EXAMINER:
An incredible 84% of LBN Examiner readers in all 50 of the United States and 26 foreign countries find the news in LBN Examiner —- "fearlessly independent" and "unbiased".

*EXAMINER–INVESTIGATES:
Today, Chernobyl has become one of the world's most unique wildlife areas. Populations of eagles, beavers, wolves, and deer live in the abandoned area around Chernobyl.

*EXAMINER–INVESTIGATES:
Those who read fiction have a larger vocabulary than those who do not. Fiction usually contains a wider range of vocabulary than nonfiction does.

*EXAMINER–A LOOK BACK:
Coca-Cola Comes To France, 1950

*EXAMINER–VIDEO LINK:
Welcome to Episode #3 of the revealing TV show "Without Notes" with Judith Regan, an American editor, book publisher, and producer – Episode 3:https://youtu.be/PlHp2XPyDi0

*EXAMINER–A LOOK BACK:
Albert Einstein at about 12 years of age

*WHO READS LBN EXAMINER?:
Whoopi Goldberg along with 12 members of the White Housestaff, 3 Nobel Prize winners, over 100 Academy Awardwinners, 6 U.S. Senators, and over 300 Grammy Awardwinners.

*EXAMINER–SPOTLIGHT:
An Interview with Nicole Brandon, Talented Actress and Motivational Speaker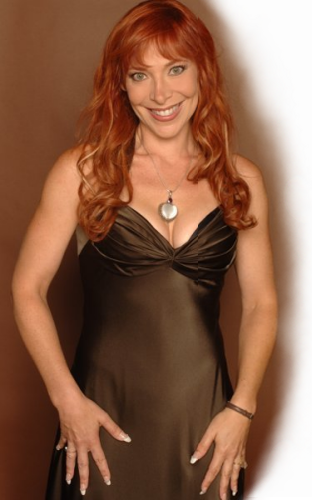 Q: Thank you so much for speaking to us today, Nicole. So where were you born?
A: Atlantic City, New Jersey
Q: What was your early life like?
A: I had the most unusual childhood of anybody I know. The day I was born, my grandfather had had a heart attack in Philadelphia, so my parents raced from the Atlantic Cityhospital to the hospital in Philadelphia. My family thought that if my grandfather knew that he had a grandchild, he would live, and he did until I was 12, so I guess I saved a life my very first day. I was only about two hours old and I was already in rescue mode.
Q: How do you feel that unusual story relates to how your life operates today?
A: I believe that I was born to do this work, and that's just the way my life will always operate. I was molded and etched to help humanity.
Q: So, you sense that you've always had an idea of what your "mission" is. What would you say that is?
A: I am here as a bridge between the physical and spiritual world. I have the uncanny ability to understand how to be unlimited in a physical body. So that's why I'm an actress, a trapeze artist, a contortionist, and a martial arts master. I have a physical body that has no limitations whatsoever, and I understand how to be here in absolute freedom and unlimited power, and I want to use that to help people, all people how to live in their bodies and to be free. Free of uncomfortability, free of pain, free of sadness, free of heartache, free of fear, free of constrictions, barriers, walls or hurdles and to trust their body and to trust themselves to reach, and to have it all.

*EXAMINER–A DIFFERENT VIEW:….