*The Secrets of Epstein's World:
Jeffrey Epstein liked to sleep in a 54-degree chill. That's the detail that a woman who was involved with Epstein in the early 2000s remembers most vividly because she couldn't nod off in the cold: "I was like, I'm fucking freezing. I'm going to die of hypothermia." But Epstein had his rules. He never wanted to go to restaurants, preferring his chef's meals of mostly plants and grilled protein. He meditated each morning, in complete silence. He worked out but was wary of bulking up too much, theorizing that too much muscle mass was detrimental to one's intelligence. "He had theories about…everything," the woman adds.
In addition to his sexual predation with "tweens and teens," Epstein pursued ambitious, beautiful New York City women in their 20s in the early 2000s, some of them ex-models seeking a professional afterlife. To this woman, and others, Epstein introduced himself as the owner of a hedge fund with clients investing $1 billion or more. He kept his child molestation secret, and came off as a gentle, erudite recluse. He was often at movie premieres, sometimes with a blonde on each arm—a blonde of legal age, but still, as noted this week by David Boies, usually under 25 years old. His predation had not been reported to the police yet, but there were indications that he was somewhat different than most mature men his age. Eleanora Kennedy, the elegant wife of powerhouse lawyer Michael Kennedy, recalls asking Epstein to underwrite a premiere party at the Metropolitan Club for The White Countess, a Merchant Ivory film released in 2005. "I got him on the phone and explained that the event was also a benefit for a women's medical center conducting a study about menopause," says Kennedy. "As soon as I said 'menopause,' he said, 'Ms. Kennedy, if you don't say that word again, I'll send you a check for $10,000.'"
Epstein was open about his interest in sex, presenting it as his only vice. He did not drink, smoke cigarettes, or take drugs. He was a germaphobe who hated shaking hands and preferred to spend most of his time off his massage table talking with important men like President Bill Clinton about politics on speakerphone (he liked it when a woman he was involved with listened in).
Epstein was too agoraphobic to regularly frequent nightclubs. He preferred to stay on his own turf, to be king of his own castle, where he collected both important male friends like Clinton and Lawrence Summers—"he was a star fucker," says the former model. He saw himself as a great collector of beautiful women too, almost as if were saving them from other men, who could be brutes.

*HOLY TEENAGER – Military Eyes 16-year-olds as Ranks and Candidates Dwindle: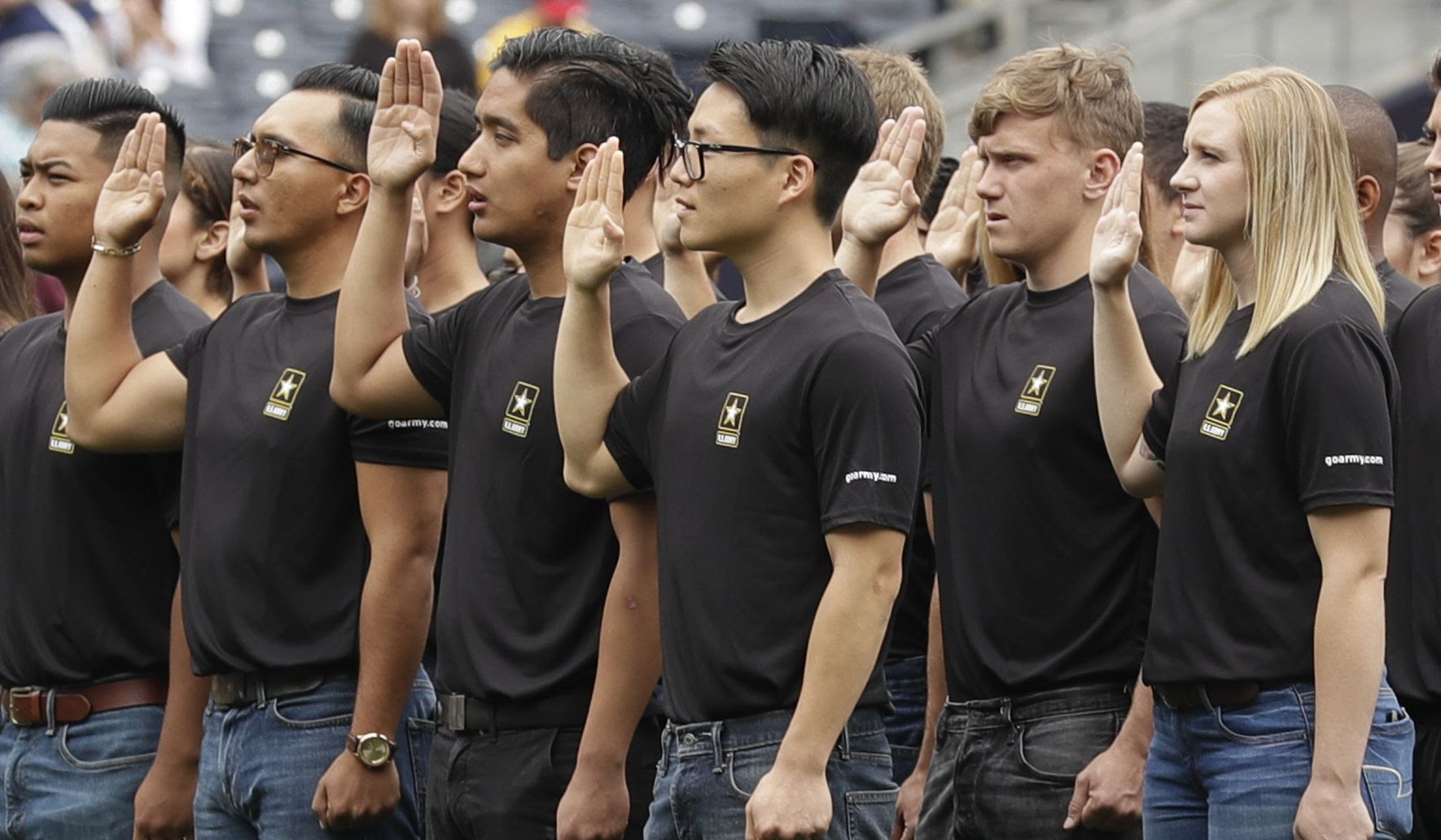 As the Army, Navy and other services contend with a thriving economy and a directive to expand their ranks, there is a growing debate over whether the military should consider lowering the minimum enlistment age from 17 to 16. More than a dozen countries, including the United Kingdom, already have adopted the policy.
Critics say the idea is deeply flawed and presents a host of societal problems, but supporters argue that the Pentagonneeds to think outside the box if it wants to continually overcome one of the toughest recruiting environments in decades.
Neither the military nor lawmakers have given any indication that they are entertaining the idea, but some analysts say that opening the ranks to younger Americans could provide unique benefits and may be the kind of fundamental overhaul the recruiting system needs for the 21st century.

*Students Slam Trump Statement On Immigration, Then Learn Obama
Said It:
After President Trump announced that Immigration and Customs Enforcement (ICE) would be rounding up illegal aliens convicted of crimes last week, Campus Reform's Cabot Phillips wanted to see how students at Georgetown University would respond to the crackdown on criminal illegal immigrants. But instead of presenting students an announcement from Trump for their reactions, Phillips used a statement delivered by then-President Obama back in 2014 touting his administration's enforcement of the same policy. "We are a nation of laws," said Obama in a statement Phillips presented to the students as coming from Trump. "Undocumented workers broke our immigration laws, and I believe that they must be held accountable, especially those who may be dangerous. That's why over the past six years deportations of criminals are up 80 percent, and that's why we're going to keep focusing on threats to our security."
"I think that policy comes from a place of white Americannationalism," says one student when Phillips asks for her response to the quote and the policy. "Donald Trump has kind of like embraced this rhetoric of racism and xenophobia — that is not beneficial to our country at all," says another. "I don't think that that quote really stands true," says another student. "This administration has totally not done anything moral," adds another. "This was really awful," says one incensed student. "Amnesty does not necessarily mean we're losing border security," explains another, "and I think Trump feels that way." "I think that's a bad decision because like the United Statesshould be open to immigrants," says yet another student.

*Serial Killer Victim's Mother Sues Academy Sports Over Gun Purchases:
The mother of a victim of serial killer Todd Kohlhepp has filed a lawsuit against Academy Sports and against the man convicted of providing guns purchased at Academy to Kohlhepp. Authorities found Johnny Coxie, whose mother Cindy Coxie filed the suit, buried on the killer's property in 2016 with two other people. The suit names 33-year-old Dustan Lawson and Academy Sports as defendants and claims that the national brand should have recognized that Lawson was buying guns on behalf of someone legally barred from owning them.
Kohlhepp had been convicted of rape in Arizona in 1987 and was legally prohibited from owning firearms. A jury in 2017 decided that Kohlhepp must serve seven consecutive life sentences after killing seven people. He was first arrested a year earlier when a woman was rescued from a metal container on his property after spending weeks in captivity.

*Alan Dershowitz's Wife Blames #MeToo For Accusations Against
Her Husband:
The wife of celebrity lawyer Alan Dershowitz has blamed the #MeToo movement for allegations against her husband. Speaking to New York Magazine's Intelligencer, Carolyn Cohen lamented that her husband is the victim of man hating and claims by another celebrity lawyer David Boies that her husband had sex with one of Jeffrey Epstein's victims while he defended the financier are pure fantasy. "My hope, my greatest dream, would be for this to be revealed as really a sinister plot by Boies, and that he gets what's due to him, and Alan gets totally exonerated," Cohen told the Intelligencer.
"And the #MeToo movement pulls back some and becomes a more reasonable, due process-oriented, valuable movement. This alerts us to the dangers of being too fanatical." She added that she believed that the balance of presumption had tilted too far. "It's like, all men are evil."

*Dropping F-Bomb Increases Pain Tolerance By A Third, Study Finds:
Can't help but shout an expletive every time you stub your toe? Don't feel too bad, you may actually be doing yourself a favor. A new study finds that swearing when injured has a measurable effect on pain tolerance. In fact, dropping the F-bomb specifically when in pain increases tolerance by up to 33%. The study, led by a group of language and psychology experts in the United Kingdom, explored how effective established, new, and invented swear words can be in increasing pain tolerance and pain threshold.

*SEEK WISDOM–READ LBN EXAMINER:
An incredible 84% of LBN Examiner readers in all 50 of the United States and 26 foreign countries find the news in LBN Examiner —- "fearlessly independent" and "unbiased".

*ARE YOU FASCINATED BY LOS ANGELES?:
Keep in touch with the BEST people, places and things in Los Angeles by joining the "Best of Los Angeles Award" community. It's easy. Simply go on this Facebook page link and click "Like" and you are in. – https://www.facebook.com/BestofLosAngelesAward/

*EXAMINER–A LOOK BACK: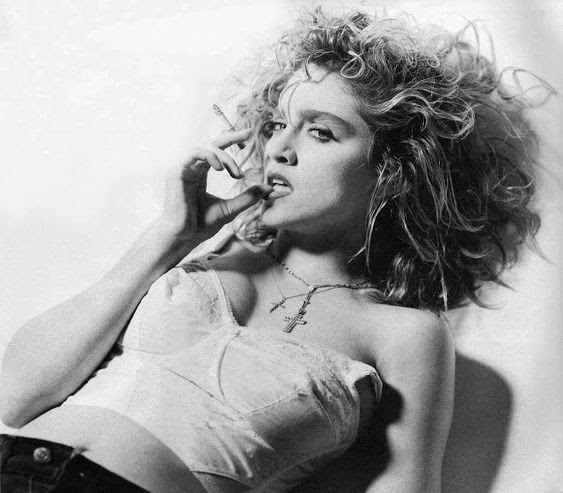 Rare Photographs From the 'Like A Virgin' Cover Session Taken by Steven Meisel in 1984.

*EXAMINER–VIDEO LINK:
Welcome to Episode #3 of the revealing TV show "Without Notes" with Judith Regan, an American editor, book publisher, and producer – Episode 3:https://youtu.be/PlHp2XPyDi0

*EXAMINER–SPOTLIGHT:
Brett Vance, Host of TV's Jet Jockeys, Raves Over New British Airways Exhibit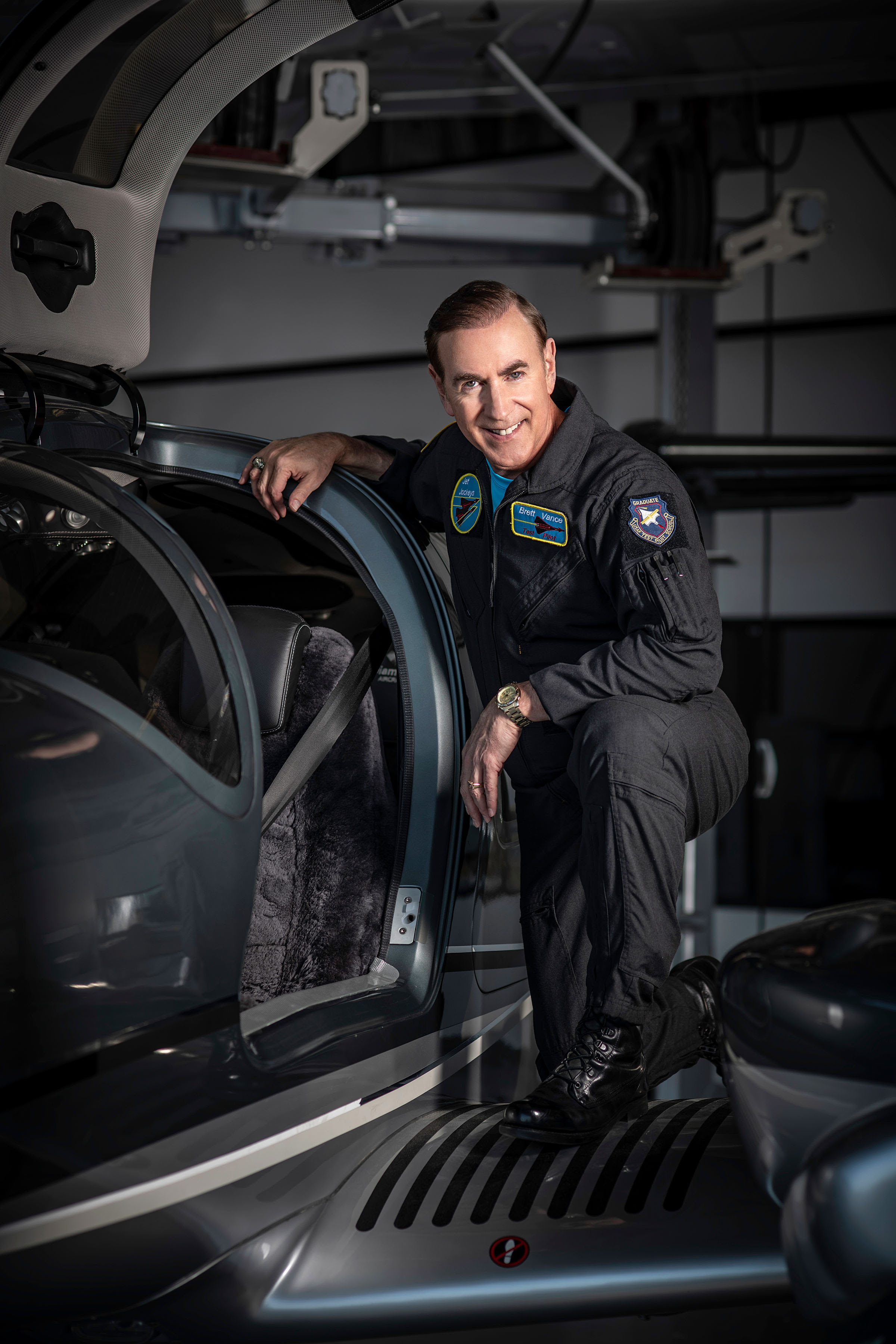 As part of its year-long centenary celebration, British Airways is opening up a major interactive exhibit that will dive into both the history and the future of flight. Set to open in August, "BA 2119: Flight of the Future" will be revealed inside the Saatchi Gallery in London, offering visitors a glimpse ahead of what the future of air travel could look like over the next 100 years.
"If you want to learn more about the future of air travel, our friends at British Airways have got you covered," states Brett Vance, aviation expert and Host of TV's *Jet Jockeys, "It's their 100-year anniversary this year; and to commemorate that accomplishment, the company has developed an outstanding exhibit in partnership with the Royal College of Art."
Brett Vance is the creative mastermind behind TV's Jet Jockeys, an upcoming docu-reality series focusing on pilots and the planes they fly. He also recently launched **AirLifeTimes, a new aviation blog that is sure to explode in popularity over the coming months.
"If you've ever returned home from a trip where you flew to your destination and your thoughts turned towards what air travel would be like in the future, this exhibit is perfect for you," continues Brett Vance, "and chances are, a lot of other people are right there with you."

*EXAMINER–SPOTLIGHT:
Did you know?
Babies are born to boogie.
Talk about tiny dancers! Studies have proven that babies are born with an innate sense of rhythm. While they may not be able to bust a move quite yet, research shows that babies have an instinctive ability to respond to the rhythm and tempo of music and may even find it more engaging than speech.
Just one of the incredible clues to understanding "The Mystery of ……….BABIES."

The new digital book from Boulevard Books.

Click here to learn more:
https://www.barnesandnoble.com/w/the-mystery-of-babies-aurora-phd-derose/1131305201

*WHO READS LBN EXAMINER?:
Attorney Jordan Yospe along with 12 members of the White House staff, 3 Nobel Prize winners, over 100 Academy Award winners, 6 U.S. Senators, and over 300 Grammy Award winners.

*EXAMINER–COMMENTARY by Peggy Noonan:
I want to kick away from the daily and get to something larger. We are a nation of just under 330 million. We have a lot of disputes, always have, argument is one of our traditions. To make it all work, to keep this thing going, we have to give each other a little room, a little space. We have so many different thoughts and ways. We have to be easy with each other, not pick on each other all the time.This requires tact, which sounds sissy and small-time but is not. Tact takes brains and discipline. It's a form of empathy: You see the other guy is embarrassed or unhappy, and you decide not to make it worse. You hold back from causing unnecessary pain. It is connected to graciousness: You let your foe up easy.
In a great roiling democracy tact isn't only desirable, it is necessary. We won't hold together as a nation without it. And we don't value it at all. We let it slide down the hole of old habits. Who teaches civic tact now? What has taken its place in our political culture is a spirit of maximalism—let's rub their faces in it.
In New York six months ago it wasn't enough to pass one of the most radical pro-abortion laws in the land; you had to light up the World Trade Center and the Governor Mario M. Cuomo Bridge in pink lights to celebrate. So that even the skyline approves of what you did. You say you do this because you're happy. You do it to rub the opposition's faces in it. Before all that and most famously there was "bake my cake." You're not allowed simply to absorb the nation's changing ways; you have to become part of my wedding even if your faith prohibits this, and if you don't, I'll gather my friends and kill your business. Progressives cannot understand what a wound this was to conservative Christians, who were obeying the law but hoped not to be pushed around.
Nike makes a new sneaker they're unveiling on July 4, and it's got a Betsy Ross flag on it, but Colin Kaepernick, a bright and eccentric young man, declares that flag a racist symbol because we used to have slavery and now have unresolved racial problems. And Nike says: What Colin says goes, no flag sneaker for you, America! Who's worse, Mr. Kaepernick, so full of himself that his need to provide moral instruction is never ameliorated by any personal modesty, or the mealy-mouthed weasel-cynic corporate executives who in their play-to-the-demographic, postpatriotic way give worldly success a bad name?
What does it matter? They're rubbing your face in it.

*EXAMINER–A DIFFERENT VIEW:….