*'So Sad.' Google Exec Refuses to Commit to Independent Audit of Its Moderation Practices:
Google and its subsidiary YouTube are constructed, operated and maintained through algorithms to be "politically neutral," a company executive told a Senate Judiciary subcommittee recently. But some lawmakers scoffed. What about Google's censorship in China? Republican Sen. Josh Hawley (R-Mo.)asked Karan Bhatia, Google's vice president of global government affairs and public policy. "Why would anybody believe you now when you say we don't ever impose an ideological agenda?" Hawley asked the Google executive.
But Bhatia refused to commit to an independent, third-party audit of Google's moderation practices, much to Hawley's disgust. "So sad," Hawley said. At the start of his questioning, Hawley asked Bhatia, "You don't impose filters based on political viewpoints, that's your testimony, right?" "It is both contrary to our mission, contrary to our business interests and it would be incompatible to the systems that we build to work political bias in there, which I think is why we've has third-party studies, including the ones that I've referenced, that demonstrate that we do not have political bias," Bhatia replied.

*'Cut Heart Out Of Victim's Body': 19 Illegal MS-13 Gangsters Charged With Racketeering, Many Charged With Murders:
Federal law enforcement officials revealed during a press conference on Tuesday that 22 alleged members of the notoriously violent MS-13 street gang have been charged in a federal racketeering case, many of whom prosecutors believe participated in a series of grisly murders." A 12-count indictment unsealed Monday afternoon alleges that members and associates of the gang murdered seven people over the last two years," the Department of Justice said in a statement. "The indictment charges gang leaders who allegedly authorized and coordinated the murders. Also charged are gang members who allegedly murdered and attempted to murder rival gang members, those who were perceived to be cooperating with law enforcement."
The DOJ noted that the indictment "focuses on a particularly violent subset of the gang known as the Fulton clique, which operates in the San Fernando Valley and has recently seen an influx of young immigrants from Central America." The statement says that youngsters who wanted to join MS-13 were "required to kill an MS-13 rival or someone perceived to be adverse to MS-13 to be initiated into MS-13." CNN reported that 19 of the 22 alleged MS-13 gangsters "are in the country illegally and entered the country within the past four years."

*BEHIND THE SCENE – Adam Neumann Cashes Out More Than $700 Million Ahead of WeWork IPO:
WeWork hasn't gone public yet, but that hasn't stopped co-founder Adam Neumann from cashing out over $700 million from the ubiquitous and fast-growing co-working startup. According to a Wall Street Journal report, the shaggy-haired CEO has sold huge chunks of his stake in the company and borrowed against his holdings in the run-up to its IPO, raising questions as to whether he's skeptical of its long-term prospects or, as sources close to Neumann told the Journal, he's simply highly optimistic about WeWork's future. (Neumann declined the Journal's request for comment.)
WeWork, founded in 2010, has seen exponential growth in recent years, its revenue spiking from $75 million in 2014 to $1.8 billion in 2018 as hundreds of thousands of tenants have flocked to its impeccably designed work-spaces. Valued at $47 billion back in January, it is expected to go public later this year or early next. In a long line of tech companies expected to go public in the near future, WeWork's initial valuation makes it the country's highest-valued anticipated IPO.
Still, it's somewhat unusual for a startup founder to cash in before their company does, and his money grab raises eyebrows—especially following high-profile IPO flops for other tech startups like Uber and Lyft. WeWork, after all, lost a stunning $1.9 billion last year, and an additional $1 billion investment from SoftBank, plus another $1 billion stock purchase, was seen as a disappointment. Many have questioned whether Neumann's company is truly deserving of its massive valuation, or if it's business model is less innovative than it seems.

*Drug Czar James W. Carroll: 'More Drugs Are Coming in Than Ever Before' Because of Political Diversions: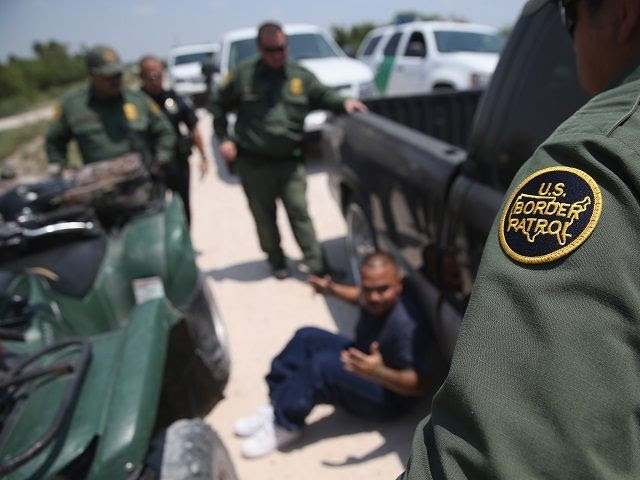 Diverting border security resources to address the "humanitarian need" of migrants is leading to record-high levels of illicit drug smuggling across the U.S.-Mexico border, said James W. Carroll, director of the U.S. Office of Drug Control Policy, in a Thursday interview on SiriusXM's.
Carroll said, "I couldn't tell you how bad this is. Seizures are down, and it's not because there are less drugs coming in. It's because their attention has to be diverted because of the humanitarian need, but what that means is more drugs are coming in than ever before."

*HINDSIGHT – 4 Out Of 10 Adults Regret Their Life Choices: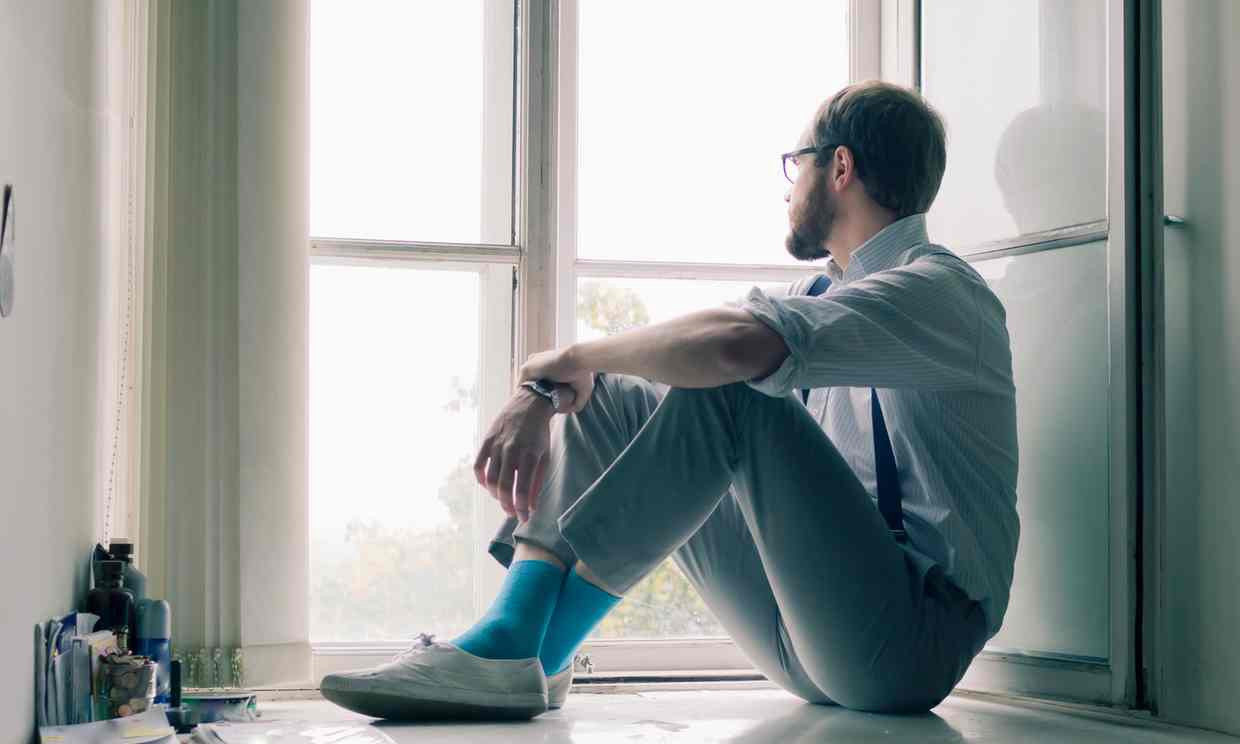 Life is full of decisions. From seemingly small decisions like what to eat for dinner, to much more consequential ones such as choosing a career to pursue, we are all faced with numerous choices on a daily basis. It's human nature to look back at the roads we didn't take and wonder, "What if?" Yet a new survey conducted in England has revealed that a staggering amount of people are unhappy with the way they've lived their lives.
According to a survey of 2,000 British adults commissioned by UK charity consortium Remember A Charity, four out of ten people regret how they have lived their lives so far. Spending too much time at work and not traveling enough were among respondents' biggest regrets.

*SEEK WISDOM–READ LBN EXAMINER:
An incredible 84% of LBN Examiner readers in all 50 of the United States and 26 foreign countries find the news in LBN Examiner —- "fearlessly independent" and "unbiased".

*EXAMINER–INVESTIGATES:
An X-ray on the spine is equivalent to 6 months of exposure to naturally occurring background radiation. A CT on the spine is equivalent to 2 years' worth.

*EXAMINER–SEE IT:
Simon Cowell reportedly smokes 40 cigarettes a day. He planned on stopping when his son was born in 2014, but he's still puffing to this day.

*EXAMINER–A LOOK BACK:
Actor Robert De Niro at age 7.

*EXAMINER–VIDEO LINK:
Welcome to Episode #3 of the revealing TV show "Without Notes" with Judith Regan, an American editor, book publisher, and producer – Episode 3: https://youtu.be/PlHp2XPyDi0

*EXAMINER–SPOTLIGHT:
Dr. Srini Pillay, Best-Selling Author, Explains How People Can Overcome "Founder's Blues"
Mental health is one of the leading causes of disability in the workplace, yet 71% of U.S. adults refuse to contact a mental health professional. In fact, people loathe talking about mental health in the workplace, and the C-suite in businesses of all sizes is no exception.
"One key reason people do not talk about their mental health is the stigma associated with it," explains Dr. Srini Pillay, a best-selling author and neuroscientist, "they likely fear that they will be judged and socially discriminated against. In fact, the pressure for them to succeed is huge, and the stakes are often so high that 72% of entrepreneurs report mental health challenges, commonly referred to as 'founder's blues.'"
Srini Pillay M.D. is an acclaimed psychiatrist, brain researcher, certified master executive coach, technology entrepreneur and musician. He is an award-winning author of multiple books and an in-demand keynote speaker. His most recent book is "Tinker Dabble Doodle Try: Unlock the Power of the Unfocused Mind".
"If you are wondering when you should take action, you should do so the first time you register that something out of the ordinary is happening," Dr. Pillay states, "you may be so consumed by work that you think that poor sleep or trouble concentrating is par for the course. But if you seek help early, you may be able to prevent severe depression or anxiety. The first person to talk to is your primary care physician. Depression and anxiety could signify a medical illness."
*WHO READS LBN EXAMINER?:
Author Wright Morris along with 12 members of the White House staff, 3 Nobel Prize winners, over 100 Academy Award winners, 6 U.S. Senators, and over 300 Grammy Award winners.
*EXAMINER–COMMENTARY by Thomas L. Friedman: I'm struck at how many people have come up to me recently and said, "Trump's going to get re-elected, isn't he?" And in each case, when I drilled down to ask why, I bumped into the Democratic presidential debates in June. I think a lot of Americans were shocked by some of the things they heard there. I was.
I was shocked that so many candidates in the party whose nominee I was planning to support want to get rid of the private health insurance covering some 250 million Americans and have "Medicare for all" instead. I think we should strengthen Obamacare and eventually add a public option.
I was shocked that so many were ready to decriminalize illegal entry into our country. I think people should have to ring the doorbell before they enter my house or my country.
I was shocked at all those hands raised in support of providing comprehensive health coverage to undocumented immigrants. I think promises we've made to our fellow Americans should take priority, like to veterans in need of better health care.

*EXAMINER–A DIFFERENT VIEW:….