*Border Agency Buying 2.2 Million Diapers to Help Migrants:
The U.S. Customs and Border Protection agency is buying 2.2 million diapers to help deliver economic migrants and their young children into Americans' worksites, schools, and neighborhoods, according to an online contract request. The purchase implements the welcome policy set by a bipartisan panel in Congress, which in February directed the Department of Homeland Security to help the migrants — despite the impact on Americans' wages, schools, and neighborhoods — instead of helping Americans by giving the agency the legal authority needed to block the migration.
The purchase request was posted May 31 and is numbered 20113222-a. It asks for diapers, baby wipes, and showers shoes. For example, the first item on the shopping list is "DISPOSABLE DIAPERS, SIZE 2 144 per case ALL ITEMS WILL HAVE 5 DELIVERIES DELIVERY JUNE 15 800 BOXES JULY 1 800 BOXES AUGUST 1 800 BOXES SEPTEMBER 1 800 BOXES SEPTEMBER 30 800 BOXES."
The 2.2 million diapers are being bought with funds provided in the February border spending bill for the DHS. The bill included "$192,700,000 for improved medical care, transportation, and consumables to better ensure the health and safety of migrants who are temporarily in [U.S. Customs and Border Protection] custody," according to a congressional Explanatory Statementof the provisions. The money is also being used to fly migrants from the border to their target job sites and homes in the United States.

*U.S. Debt Problems Are About to Get Much Worse:
Car accidents are relatively common occurrences. Train wrecks are a little more out of the ordinary, to be sure. One would be hard-pressed, however, to find many examples of a 15-lane pileup of 435 cars, 100 semi-trucks, three trains, and a small army of app-rent scooters strangling the center of the capital of the United States of America. Except, of course, in the federal budget. Year after year, the federal government passes spending bills so riddled with wasteful spending, crony handouts, and thoughtless debt accumulation that it's pretty much like a massive car crash: so awful to watch that you can't even look away.
Congress is once again considering a massive spending increase that could end up being a near-total fiscal wreck, dubbed a "caps deal." It's long past time for Congress to take a serious and sober look at America's debt addiction and hit the brakes on out-of-control spending to avoid further deficit disasters. The Heritage Foundation's "Blueprint for Balance" chapter titled "The Fiscal Outlook" explains what exactly a fiscal catastrophe looks like, and what consequences are in store for all of us involved. With the gross national debt in excess of $22 trillion—nearly 105 percent of gross domestic product—and mandatory spending like interest on previous debt, Social Security, Medicare, and Medicaid consuming 72 percent of current tax revenue, it's easy to think that America's fiscal woes have reached their worst point.
But that's not true. Our debt problems are about to get much worse.
Looking at projections by the Congressional Budget Office—Congress' official federal scorekeeper—one sees that the federal budget is on a rapid collision course with out-of-control deficits. By 2025, the mere interest payments on the national debt are set to eclipse defense spending. For a household, this would be the equivalent of incurring credit card bills every month that are the same size as their mortgage payments. Meanwhile, mandatory and entitlement programs are accelerating on auto-pilot, on course to consume the entirety of government revenue in just over 20 years. This would mean that all spending set by Congress—defense, education, welfare, infrastructure, foreign aid, tax expenditures, and national security—would need to be funded solely by deficits, or Congress would need to raise taxes significantly.

*Women's Fertility App Is Secretly Funded by Anti-Abortion Activists,
Says Report:
A women's fertility app that innocuously claims to help women gain a better understanding of their menstrual cycles is secretly funded by anti-abortion, anti-gay, pro-Catholic campaigners, The Guardian reports. The FEMM app is hugely popular—it's been downloaded more than 400,000 times since 2015 by users from all over the world. A lot of its money reportedly comes from private donors, including the Chiaroscuro Foundation—a charity backed by Catholic hedge-funder and anti-abortion activist Sean Fieler.
The foundation handed $1.79m to FEMM developers over the last three years. The app collects personal information about sex and menstruation from users, and doesn't make the beliefs of its funders clear to users. It markets itself as a way to "avoid or achieve pregnancy." Anna Halpine, CEO of the FEMM Foundation, said the beliefs of the group and its funders are irrelevant because the app is "not dealing with the question of abortion."

*Paris Area Where Princess Diana Died to Be Renamed in Her Memory: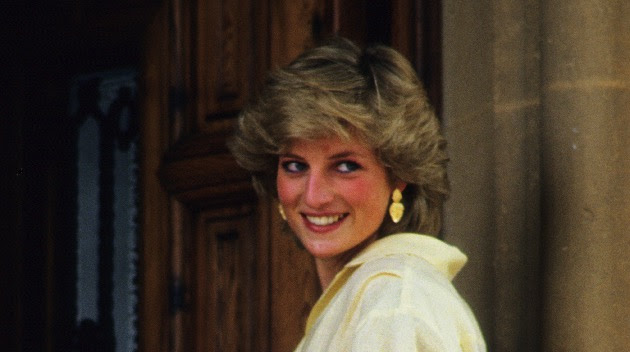 It's been nearly 22 years since Princess Diana died in a tragic car crash in Paris, but the city is determined not to forget her. The area of Paris where she died in a 1997 car crash is reportedly set to be officially renamed in her honor. The princess was killed when the driver of her car sped into the Pont de l'Alma tunnel, on the northern bank of the River Seine, and struck a wall before running head-on into one of the concrete pillars that supported the roof.
Town-hall sources are reported to have said the square just above the scene of the crash had already been "reappropriated by Parisians and tourists" in memory of Princess Diana, and so they think the time is right to officially rename the area as "Place Diana," according to Le Monde. The decision is set to be finalized at the next council meeting June 11.

*Uber To Start Banning Passengers With Low Ratings:
Uber has unveiled a new policy that enables the company to kick riders with low ratings to the curb. For years, Uber allowed passengers to rate drivers on a star system, ultimately allowing customers to influence whether drivers can stay behind the wheel. Internal charts from 2014 published by Business Insider showed that drivers with ratings of 4.6 or below were at risk for the boot. Though drivers could rate passengers, there was no equivalency in consequences. But now Uber's drivers will have a greater say about the behavior of passengers.
"Respect is a two-way street, and so is accountability," Kate Parker, Uber's head of Safety Brand and Initiatives, said in a statement released this week. Parker added, "While we expect only a small number of riders to ultimately be impacted by ratings-based deactivations, it's the right thing to do." The shift will begin in the United States and Canada, the company said.

*Geraldo Rivera Defends Chick-fil-A from P.C. Cultural Coercion:
A fast food franchise like Chick-fil-A shouldn't be discriminated against due to the religious views of its owner, political pundit Geraldo Rivera told Fox News host Sean Hannity this week. Rivera denounced the cultural bullying and business boycotts currently being waged against the Christian-owned chicken franchise, such as two recent airport bans. Chick-fil-A should be judged on the quality of its chicken, not on any type of "political litmus test," Rivera said: "I detest people putting a political litmus test on a business. Any business, but certainly a fast food chain, what you judge Chick-fil-A by is the quality of its chicken. Period. "I don't know if we can go to McDonald's now, go to every other Burger King, and The Five Guys and all of the rest of it and say, 'What is the political affiliation or religious belief of the owner?' You can't go down that road, and liberals are so intolerant, they are — political correctness does not begin to describe how they are."

*YouTube Star ReSet Sentenced to Jail for Toothpaste Prank:
A YouTube star who tricked a homeless man into eating a toothpaste-filled Oreo in Spain was sentenced 15 months to prison — and ordered to shut down his video channel, according to a report. Kanghua Ren, better known as ReSet, was found guilty of violating the victim's moral integrity with the cruel prank he filmed in 2017. In a ruling published Friday, the 21-year-old prankster was ordered to shut down his YouTube channel, which boasts more than 1.2 million subscribers, and is forbidden from sharing videos online until 2024.
For the prank, Ren had filmed himself replacing Oreo cream with toothpaste before heading out to give the doctored cookies to unsuspecting bystanders in Barcelona, where he lives. In the controversial video, Ren approached a homeless man and gave him one of the Oreos and a 20 euro bill. The man, who was later identified as Gheorge L., was left vomiting from the encounter. "Maybe I went a little too far, but look on the bright side: This helped him clean his teeth," Ren told the camera. "I don't think he's brushed them since he became poor."
Ren defended himself in court by saying that he will "do things to put on a show," according to The Guardian. "People like sick things," he told the courtroom.

*REACH OUT–READ LBN EXAMINER:
An incredible 84% of LBN Examiner readers in all 50 of the United States and 26 foreign countries find the news in LBN Examiner —- "fearlessly independent" and "unbiased".

*EXAMINER–INVESTIGATES:
A human eye can distinguish between approximately 10 million different colors.

*EXAMINER–A LOOK BACK:
Martin Luther King Jr. leaving the office of J. Edgar Hoover, director of the Federal Bureau of Investigation, in December 1964. The F.B.I. conducted extensive surveillance of Dr. King's private life.

*EXAMINER–VIDEO LINK:
Welcome to Episode #2 of the revealing TV show "Without Notes" with Judith Regan, an American editor, book publisher, and producer – Episode 2: Becoming a Publishing Icon: https://www.youtube.com/watch?v=941WgfP0q-w&feature=youtu.be

*EXAMINER–SPOTLIGHT:
HOSTS PAYBACK THE ARMY SERGEANT
After eleven years on CBS, the final episode of M*A*S*H aired February 28, 1983. Dave, an avid viewer and United States Army Sergeant, was assigned twenty-four-hour duty that night. Distraught, he paid another sergeant twenty-five bucks to take his shift so he wouldn't miss the M*A*S*H finale.
Learning of the story, Jeff Maxwell and Ryan Patrick, hosts of the MASH MATTERS podcast, sent Dave a letter to thank him for his service and his devotion to the iconic M*A*S*H. Included with their letter was a gift card in the amount of twenty-five bucks.
Enlist today to explore with Jeff and Ryan why M*A*S*H did, does, and continues to matter in 2019. That's an order! Sort of.
A fun listen, great combination of superfan and an insider. I give it 4077 stars! —G. Watson
I recommend this podcast for anyone who even remotely likes M*A*S*H. It's insightful, informative and FUN! —John Hunt
Great insight into the making of an iconic television show.–Larry Horn

*EXAMINER–SPOTLIGHT:
Marina Edwards, Producer and Director, Collaborates with "Homeless not Toothless" Charity
Marina Edwards (writer, director, producer,) has certainly had a busy year. Between working on her short film "My Love in the Sky," a story about a war veteran challenged by returning from Iraq to civilian life, and her acting career, the film producer hasn't had very much free time. However, Marina recently was able to attend one of Dr. Jay Grossman's "Homeless not Toothless" charity events, and she was inspired enough to create a short documentary on the subject.
Marina was invited by Dr. Jay Grossman, President & CEO of non-profit organization "Homeless not Toothless", to come into their office and meet dental doctors who dedicate their time providing free dental service for war veterans. When Marina arrived, she was able to meet the veterans who came in the office to be treated and operated on. The doctors spent that entire Saturday helping the veterans be healthy.
Marina discovered that the idea to create this much needed non-profit organization came from Dr. Grossman, who is a veteran himself and knows better than anyone how important it is to support and help veterans. The "Homeless Not Toothless" charity was set up in 1992 when Dr. Grossman gave a homeless veteran his business card instead of a dollar, in order to help get him out of the dental pain he was in and replace his missing teeth so he could function by eating and looking good for job interviews. Since that day, "Homeless not Toothless" has provided more than $5 million in services.

*WHO READS LBN EXAMINER?:
Actress Annette Bening along with 12 members of the White House staff, 3 Nobel Prize winners, over 100 Academy Award winners, 6 U.S. Senators, and over 300 Grammy Award winners.

*EXAMINER–A DIFFERENT VIEW:….