*The Sperminator's 50th Baby Mama is a Homeless 18-year-old from Harlem:
The Sperminator strikes again — this time donating his seed to an 18-year-old who lives in an East Harlem shelter. Her daughter, due July 12, will make it number 50 for the serial sperm donor. Ari Nagel, the 43-year-old CUNY math professor who donates his sperm to women across the globe for free, has racked up serious spawn this past year: 15 babies since last Father's Day, bringing the grand total to 48. One woman is due to give birth in early July, followed by Kaienja Garrick, who lives in the East River Family Center, a family shelter with a shared bathroom and kitchen. "I think it's a nice shelter. It's probably nicer than my apartment," Nagel told The Post, adding that he didn't know how old Garrick was when she reached out to him last August. "I never asked her age — I try to help whoever asks," he said. "I think Kai is more mature than I was at her age after everything she has been through."
Garrick has been on her own for about two years after leaving her mother's Jamaica, Queens, home because "we fought a lot." Without other family nearby (her father lives in Georgia), Garrick, who is unemployed, ­entered the shelter system. Last August, a month after her 18th birthday, she decided to try to get pregnant. "I knew if I could raise my little sister, I can raise my own baby," she said of her 7-year-old sibling. "I've been taking care of her since she was born."
*Nevada Becomes First State to Ban Employers From Refusing to Hire Those Who Test Positive for Marijuana:
Nevada has become the first U.S. state to ban employers from refusing to hire potential employees who test positive for marijuana. "It is unlawful for any employer in this state to fail or refuse to hire a prospective employee because the prospective employee submitted to a screening test and the results of the screening test indicate the presence of marijuana," states the law, signed by Gov. Steve Sisolak on June 5.
The law does not apply to firefighters, EMTs, those who operate a motor vehicle, or those who, at the determination of the employer, could adversely affect others' safety. Voters in the state approved the legal sale of recreational marijuana to adults 21 and older in 2016, and began selling recreational marijuana a year later. The law goes into effect January 2020.

*Privately-Funded Group Builds El Paso Border Wall, Closing 'Ridiculously Large Gap' Used by Smugglers:
"We Build The Wall," a privately-funded organization, announced Monday it has built the country's first border wall on private land. Kris Kobach, former Kansas secretary of state, told Fox and Friends the new wall in El Paso, Texas fills a half-mile gap in the existing border, which was constantly exploited by illegal aliens and drug smugglers: "This is the first time in American history that a private organization called 'We Build The Wall' – this is the first time any organization has built border wall on private land. And, it's happening right here in the El Paso area and it's not just any piece of land. This piece of land is right where the El Paso wall that separates El Paso and Ciudad Juarez, where that wall ends, there's been a half-mile gap between the existing wall and Mount Cristo Rey. "And, it was a ridiculously large gap that the smuggling of both people and drugs would go through."

*LAPD Officers Treated For Typhoid Fever, 'Typhus-Like' Symptoms After Working Near Homeless Encampments:
At least six Los Angeles Police Department officers from the same downtown precinct are showing signs of typhoid fever and a "typhus-like" illness after working in or near the city's growing homeless encampment. Late last week, radio host Dr. Drew Pinsky made headlines declaring that Los Angeles is the epicenter of a "public health emergency" stemming from a growing homeless population that finds nothing wrong with setting up permanent encampments across large swaths of the city's downtown area, and cautioned that, unless city officials took immediate action, it's likely the homeless population in LA could see an outbreak of the bubonic plague.
The plague, of course, killed tens of millions across Europe in the 14th century, before the advent of public sanitation and clean water systems. But as Pinksy recalled to Fox News host Laura Ingraham last week, Los Angeles is suffering from a complete lack of a sanitation strategy, and just as these serious communicable diseases seem to be taking root, the city council is considering a ban or moratorium on using rat poison. The six LAPD officers include at least one detective who has already been diagnosed with typhoid fever. The city's police union announced late Saturday that five others are showing symptoms of the same rare illness.
Typhus and typhoid fever are spread through contaminated food and water, and through fleas and ticks. The six officers, who work at the city's Central Division Station, may have come in contact with the disease while policing the city's growing homeless encampments — particularly on Skid Row, which is in the Central Division's district — or simply from interacting within the station itself. A state investigation into conditions in and around the Central Division Station, the Associated Press reports, turned up a myriad of public health issues, landing the building a $5,000 fine and an order to clean up immediately.

*Michael Cohen 'Treated Like a Celebrity' in Prison:
Michael Cohen is being celebrated as a celebrity inside the federal prison where he's serving time after flipping on his former boss, President Donald Trump. Prisoners have approached Inmate No. 86067-054 for advice on their legal problems, quizzed him about Trump's alleged dalliance with porn star Stormy Daniels, and tried to take photos of him on cellphones smuggled into the facility, according to people who've spoken to inmates. Cohen, 52, entered the Federal Correctional Institution in Otisville, New York, 70 miles northwest of Manhattan, on May 6. He is serving a three-year sentence for financial crimes, including illegal hush money paid to women who claimed they had affairs with Trump.
While he was disbarred after pleading guilty to felonies, the lawyer's expertise is still in demand. "People have been asking him for legal advice. He is one of the most popular guys in the prison. Many people have been approaching him for help," said a person close to Trump's former fixer. "He's told friends that people have been super nice to him and he's finding the whole experience not that bad. He's been treated like a celebrity in there. People are coming up to him and asking about Trump and Stormy Daniels."

*'Jeopardy!' Star James Holzhauer Likely Owes $1.2 million in Taxes on Winnings:
There is more than one winner when it comes to James Holzhauer's "Jeopardy!" streak. The government is set to collect a cool $1.2 million in taxes from the game show juggernaut's winnings of $2,462,216, according to The Action Network. Holzhauer, 34, racked up the millions across 33 appearances, including the $2,000 prize he received for finishing second in his last show Monday.
The professional sports gambler lives in Nevada, but since the show takes place in California, he's subject to that state's taxes — which are the highest in the nation at 13.3 percent. All told, federal and state taxes will take a 47.6 percent bite out of Holzhauer's lump sum.

*Todd Rundgren, Micky Dolenz, Christopher Cross Unite for Beatles 'White Album' Tour:
Micky Dolenz, Christopher Cross and Todd Rundgren are teaming up with former Chicago singer Jason Scheff and Badfinger guitarist Joey Molland for the It Was 50 Years Ago Today tour celebrating the Beatles White Album. (Let's just ignore the fact that the album came out 51 years ago.) The show will mix in their own hits along with songs from the White Album.
The fine print on the tour poster reads "not affiliated or endorsed by the Beatles individually or collectively," but many of the artists on the bill do have Beatle connections. Badfinger was the first band the Beatles signed to their label Apple in 1968 and members of the group played on the sessions for John Lennon's Imagine and George Harrison's All Things Must Pass. The group also performed at the Concert For Bangladesh alongside Harrison and Ringo Starr. Todd Rundgren, meanwhile, has been a mainstay in Ringo Starr's All Starr Band going all the way back to 1989 and as recently as 2017. Micky Dolenz befriended the Beatles during his days in the Monkees and was in Abbey Road studios when they recorded Sgt. Pepper Lonely Hearts Club Band.

*Writer Lost Book Deal Over 'Horrible' Tweet. Now She's Suing:
A writer who lost her book deal amid outrage over a photo she posted of a black transit worker eating on a Washington, D.C., train has filed a $13 million lawsuit against the publishing company, BuzzFeed News reported. Natasha Tynes says she was driven to the brink of suicide, subjected to death threats and forced to temporarily leave the U.S. by the firestorm created by her tweet, which was denounced as racially insensitive. Tynes alleges that Rare Bird Books—which said she "did something truly horrible"—is in breach of contract and defamed her.

*THINK FREELY–READ LBN EXAMINER:
An incredible 84% of LBN Examiner readers in all 50 of the United States and 26 foreign countries find the news in LBN Examiner —- "fearlessly independent" and "unbiased".

*EXAMINER–INVESTIGATES:
It is well known that weather and mood are linked. Scientists have discovered the ideal temperature at which happiness peaks: 57.02 degrees Fahrenheit.

*EXAMINER–SEE IT:
Bruce Springsteen tells other people's stories on "Western Stars," an album that harks back to early 1970s pop.

*EXAMINER–A LOOK BACK:
Ever wonder what Walt Disney would look like if he was eating chicken? Here he is doing so in the 1940s.

*EXAMINER–VIDEO LINK: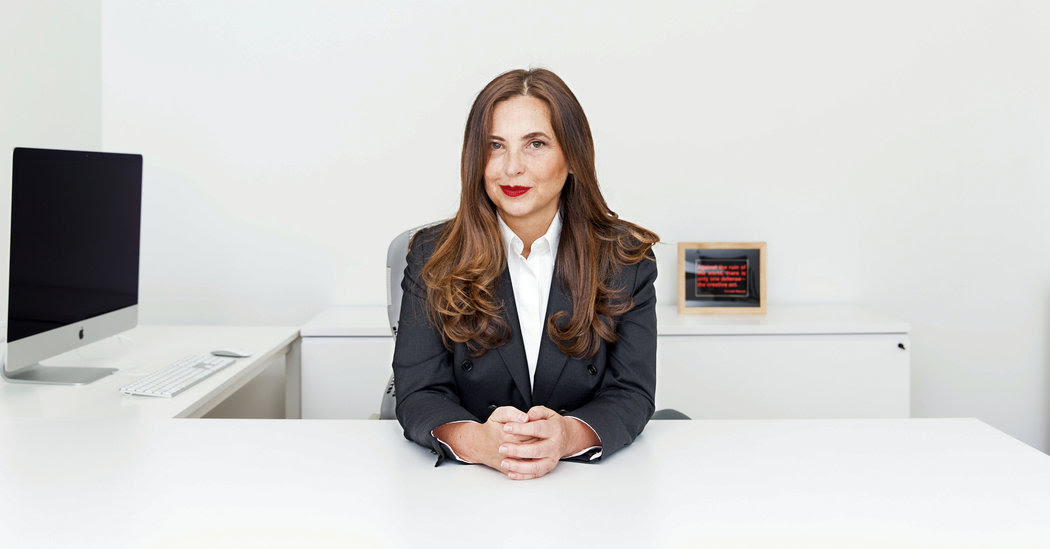 Welcome to Episode #2 of the revealing TV show "Without Notes" with Judith Regan, an American editor, book publisher, and producer – Episode 2: Becoming a Publishing Icon: https://www.youtube.com/watch?v=941WgfP0q-w&feature=youtu.be

*EXAMINER–SPOTLIGHT:
Brett Vance, Host of TV's Jet Jockeys, Launches, AirLifeTimes, Exciting New Aviation Blog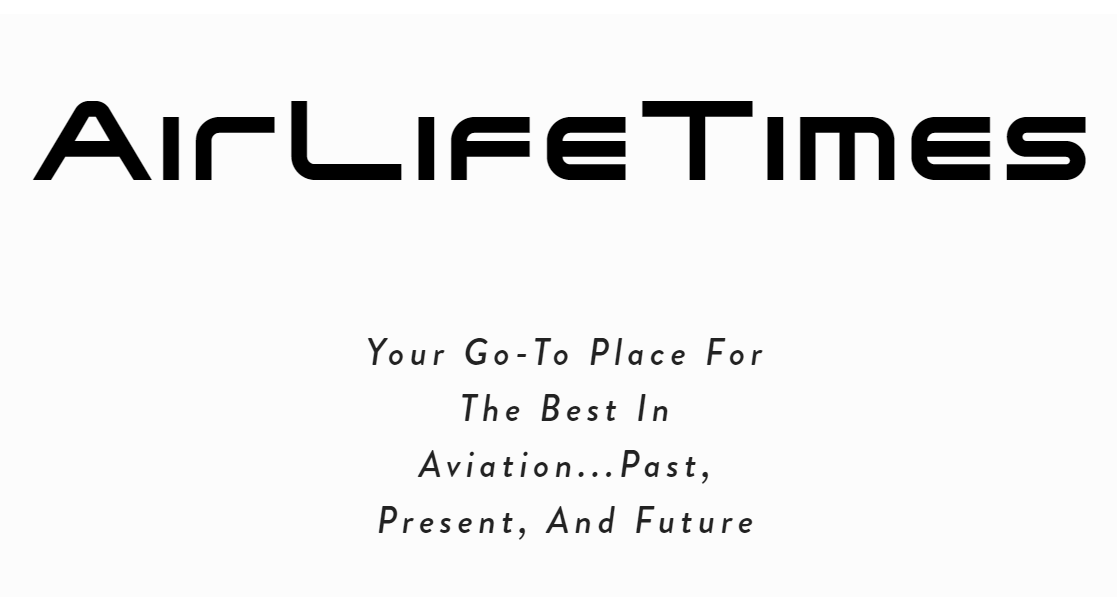 Pilot and aviation expert Brett Vance has certainly had a busy year so far. Between gearing up to host TV's Jet Jockeys, an upcoming docu-reality series focusing on pilots and the planes they fly, and travelling around the country doing his job as a test pilot, Vance doesn't let much time go to waste. Now, he has launched AirLifeTimes (www.airlifetimes.com), a new aviation blog that is sure to explode in popularity over the coming months.
AirLifeTimes is a repository of the latest and greatest in aerospace. The historical archives provide an insightful view to the past, a perspective so significant it must be preserved and referenced so that today's aviation professionals don't repeat the mistakes of their predecessors. Lessons learned are documented for good reason! Each section of the blog provides a new way of viewing the thrilling world of aviation.
"I have completed a massive search of electronic and print media to find a single outstanding repository of spectacular aerospace facts and stories and such a thing just doesn't exist," explains Vance, "The longer I'm in this business, the more I see that people are mystified by what pilots actually do, and when the discussion branches into some of the more specialized aspects of the career field—their eyes glaze over like an iced-up windscreen! Clearly those of us in the business need to spread the word and educate everyone! So…the roll-out of AirLifeTimes is like that of a new, long-awaited aircraft. Much in the planning and design stage; seemingly a lifetime in engineering and development; and finally, the full-up article is on the ramp, ready to fly."

*WHO READS LBN EXAMINER?:
Music producer Mark Ronson along with 12 members of the White House staff, 3 Nobel Prize winners, over 100 Academy Award winners, 6 U.S. Senators, and over 300 Grammy Award winners.

*EXAMINER–A DIFFERENT VIEW:….