*Elton John, Filmmakers Slam Russia's Decision to Censor Gay Sex Scenes in 'Rocketman':
Elton John and the filmmakers behind biopic Rocketman have slammed Russian authorities for censoring scenes in the film that depict men kissing, gay sex, and drug use. "We reject in the strongest possible terms the decision to pander to local laws and censor Rocketman for the Russian market, a move we were unaware of until today. Paramount Pictures have been brave and bold partners in allowing us to create a film which is a true representation of Elton's extraordinary life, warts and all," the statement read.
"That the local distributor has edited out certain scenes, denying the audience the opportunity to see the film as it was intended is a sad reflection of the divided world we still live in and how it can still be so cruelly unaccepting of the love between two people." According to The Hollywood Reporter, movie critics in Russia said all scenes involving men kissing and having sex had been cut from the film. The closing credits were also reportedly amended to drop references to the children John is raising with his partner, David Furnish.

*China's New 'Social Credit System' is a Dystopian Nightmare:
Imagine calling a friend. Only instead of hearing a ring tone you hear a police siren, and then a voice intoning, "Be careful in your dealings with this person." Would that put a damper on your relationship? It's supposed to. Welcome to life in China's "Social Credit System," where a low score can ruin your life in more ways than one.
Say you arrive at the Beijing airport, intending to catch a flight to Canton 1,200 miles south. The clerk at the ticket counter turns you away because — you guessed it — your social credit score is too low. Not only are you publicly humiliated in the ticket line, you are then forced to travel by slow train. What should have been a three-hour flight becomes a 30-hour, stop-and-go nightmare. All because the government has declared you untrustworthy. Perhaps you defaulted on a loan, made the mistake of criticizing some government policy online or just spent too much time playing video games on the internet. All of these actions, and many more, can cause your score to plummet, forcing citizens onto the most dreaded rung on China's deadbeat caste system, the laolai.
And the punishments are shocking. The government algorithm will go as far as to install an "embarrassing" ring tone on the phones of laolai, shaming them every time they get a call in public. But an embarrassing ring tone, flight bans and slow trains are just the beginning of the dystopian nightmare that is now daily life in China for tens of millions of people.

*Many Democrats Exaggerated Mental Distress After
2016 Election:
Many registered Democrats who claimed they were suffering from mental distress after Donald Trump won the 2016 presidential election may have been embellishing a bit. A new study comparing online searches to public surveys show that a significant portion of Democrats were likely over-reporting their stress or mental health issues, but doing so as a means to back their party. "Our research suggests that for many Democrats, expressing mental distress after the election was a form of partisan cheerleading," write researchers Masha Krupenkin,David Rothschild, Shawndra Hill and Elad Yom-Tov in their findings. "Clearly, many Democrats were, and are, upset about the Republican victory in 2016; these findings do not invalidate those feelings but put their depth and related actions into perspective."
This so-called "reverse" cheerleading occurs when a person misreports or exaggerates a condition publicly in order to show support for their affiliated group, or in this case, their political party. The authors say that a person's actions in private reveal their true condition, however, and for the study, that can be determined by evaluating private search terms. In other words, a person who might describe suffering psychological distress on social media or to their friends, but doesn't search for any type of help or relief, is more likely showing a form of reverse cheerleading.

*U.S. Measles Cases Climb to 880, the Highest Number in 25 Years:
The Centers for Disease Control and Prevention on Monday confirmed 880 cases of measles in 2019, marking the worst year for the disease in America in 25 years. Health officials have now confirmed cases in 24 states, with 41 new cases in the last week alone. Thirty of those new cases were reported in New York. Despite the total number continuing to rise, a CDC spokesperson told CNBC the pace of the disease appears to be slowing down.
Officials continue to attribute the recent surge of cases, which was declared eliminated from the U.S. in 2000, to an increasing number of parents who refuse to vaccinate their children. The CDC said Monday there are several outbreaks in progress across the country, but the majority of cases are concentrated in two outbreaks in New York City and New York's Rockland County. The newest state to declare a measles case is Oklahoma, where a person contracted the measles after traveling domestically and internationally.

*Smarter People Listen to Instrumental Music: Study:
If there seems to be an air of pretension among aficionados of jazz and classical music, psychological research is giving them good reason. A new study published in Evolutionary Behavioral Sciences suggests that those who prefer instrumental music tend to be more intelligent. Study author Elena Racevska, a PhD student at Oxford Brookes University, became interested in how musical preference is tied to personality traits as she learned about the Savanna-IQ Interaction Hypothesis, which presumes that more intelligent individuals seek more novel experiences compared to less intelligent people.
"After reading Kanazawa's papers, one of which was on the relationship between intelligence and musical preferences, we decided to further test his hypothesis using a different set of predictors — namely, a different type of intelligence test (i.e. a nonverbal measure), and the uses of music questionnaire," says Racevska. "We also measured a number of variables likely to have an effect in this relationship, such as taking part in extra-curricular music education, its type and duration."

*Support for 'Gay Marriage' More Than Doubles in 23 Years to 63%:
The latest data in an ongoing survey started in the 1990s shows that the percentage of Americans who think same-sex marriage should be recognized by the law as valid, just like real marriage between a man and a woman, has more than doubled from 27% in 1996 to 63% in 2019. In addition, the percentage of Americans who believe gay relations are morally acceptable has increased from 40% in 2001 to 63% in 2019. In roughly two decades, Americans' support for homosexual behavior and so-called gay marriage has dramatically increased.
It its survey, Gallup asked, "Do you think marriages between same-sex couples should or should not be recognized by the law as valid, with the same rights as traditional marriages?"

*SHOOT FOR THE STARS–READ LBN EXAMINER: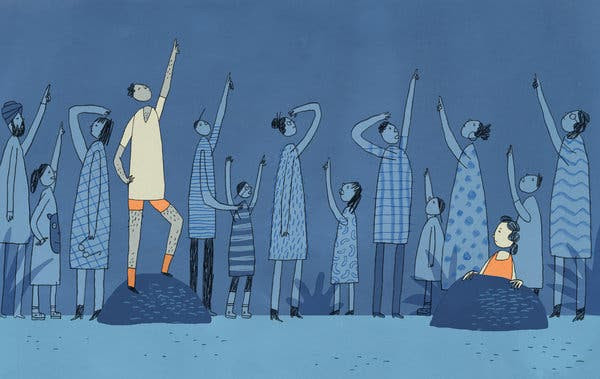 Now YOU can invite your friends, family, and associates (if they've got the guts) by telling them to go to www.LBNExaminer.com

*EXAMINER–INVESTIGATES:
About 24 million children in America, or 1 out of every 3, live in homes without a father.

*EXAMINER–INVESTIGATES:
The world's tallest LEGO tower stands over 114 feet tall and is made from 550,000 bricks. Thousands of children helped build the tower in Milan, Italy.

*EXAMINER–A LOOK BACK:
Donald Trump at New York Military Academy

*EXAMINER–VIDEO LINK:
Welcome to Episode #1 of the revealing TV show "Without Notes" with Judith Regan, an American editor, book publisher, and producer – Episode 1: The Early Years: https://www.youtube.com/watch?v=HWqjTWMCvvA&feature=youtu.be

*TELL YOUR STORY TO ALL "INFLUENTIAL"
EXAMINER READERS:
Now you can tell your unique story to the "influential" Examinerreaders in all 50 of the United States and 26 foreign countries.

For the last 16 years, the LBN Examiner (www.LBNExaminer.com) has been read and trusted by some of the world's most important people —- ***3 Nobel Prizewinners ***12 members of the White House staff ***Over 100 winners of the Academy Award ***6 U.S. Senators ***Over 300 winners of the Grammy Award.

Called "one of the best message bargains on the web", you can now tell YOUR story with a maximum of 200 words with one photo and your web link for the low cost of $200.
Bonus:
1. 1 message for $200.
2. 2 messages for $300.
3. 5 messages for $400.
And the best part – it's simple! Send us your message (maximum 200 words) with your photo and web link. We will approve and run and you can pay via PayPal, Credit Card or check – your convenience.

Send your Examiner message to:
Ms. Aurora DeRose,
E-mail: Aurora411@TimeWire.net

*EXAMINER–SPOTLIGHT:
Dr. Srini Pillay, Best-Selling Author, Explains How the "Sense of Self" Relates to Depression
"What is your sense of self? Why does it matter, and what can you do about it to feel less depressed?" Asks Dr. Srini Pillay, a best-selling author and neuroscientist, "In my newest research post, I focus on one of the theories that explain why people get depressed. This premise is called the 'self-discrepancy theory.'"
"According to psychology professor Edward Higgins, the 'self' has three aspects: an actual, ideal, and ought self," continues Pillay, "An 'actual' self is who you think you are, and how you assess your characteristics such as talent, intelligence, and looks. An 'ideal' self is what you wish you would or could be. And an 'ought' self is what you or others think you should be."
Dr Pillay's research indicates that when there is a mismatch between a person's "actual" and "ideal" selves, they are likely to get depressed. For example, a person thinks of themselves as smart, hard-working, and successful, but in real life, their work situation limits their progress and starts to slow them down. In this situation, when a person's "actual" self becomes a lower achieving version of their ideal self, depression will set in. So, if a person is depressed, they should address the actual-ideal mismatch. A 2019 meta-analysis confirmed the importance of actual-ideal mismatches in depression.

*EXAMINER–SPOTLIGHT:
Jet Age Media Publishing has released a refreshed and updated version of the internationally popular:
~Jet Age Cooking for the Bachelor Gourmet~ by James M. Kraus
Jet Age Cooking for the Bachelor Gourmet, a cool retro 'Mad Men' era cookbook for single-serving culinary classics of the 1960's, has a new edition. This stylish eBook is targeted to the man for whom gastronomical pleasure outweighs other concerns. All recipes are scaled for a solo serving, easily doubled for entertaining a`deux. Available globally, the book's recipes display measurements and temperatures in all popular international formats. Jet Age Cooking is tightly focused on a selection of entrée favorites that were staples at temples of Continental Cuisine in the 1960s, a decade auspicious for glamorous dining when health considerations took a distant backseat to luscious flavor, extravagance and spectacle. The featured entrees include an international smörgåsbord of vintage favorites from the United States, France, Italy, Hungary, Spain and Polynesia. Each recipe is optimized for easy preparation and clean-up using a minimum of kitchen gear, yet adhering to the classic essentials of each carefully curated entrée.

Jet Age Cooking has previously been featured on Ivy Style, Ultra Swank, Spy Vibe and Cocktail Nation.

Available Worldwide for iPad, iPhone and iMac at the Apple Book Store:
https://jetagecooking.wordpress.com/
To receive a complimentary Password to review this e-book: Send email to jkraus500@icloud.com or epl@lozzipr.com

*WHO READS LBN EXAMINER?:
Singer-songwriter Billy Joel along with 12 members of the White House staff, 3 Nobel Prize winners, over 100 Academy Award winners, 6 U.S. Senators, and over 300 Grammy Award winners.

*EXAMINER–A DIFFERENT VIEW:….