*Charlottesville, Va. Mayor Proposes Replacing Jefferson's Birthday Holiday with 'Liberation and Freedom Day':
The mayor of Charlottesville, Virginia has asked the city council to continue its recent practice of changing city holidays commemorating historical figures. Mayor Nikuyah Walker has proposed eliminating Thomas Jefferson's birthday as a city holiday and replacing it with "Liberation and Freedom Day" celebrating the emancipation of slaves in the region. Charlottesville currently designates Jefferson's birthday, April 13, (or nearest weekday) as a paid vacation day. But, this week, Mayor Walker proposed the change, without providing a rationale for it, local newspaper The Daily Progress reports:
"At Monday's City Council meeting, Mayor Nikuyah Walker proposed eliminating the April observance and replacing it with Liberation and Freedom Day in March." City council member Wes Bellamy praised Walker's proposal, saying he was "proud" of her and that "it's a conversation we definitely need as a city" because Jefferson owned slaves and is believed to have fathered six children with one of them. The proposal is expected to be brought up for consideration at one of the council's next two meetings, scheduled for June 16 and July 1.
If approved, it will be the third change to city holidays in recent years. In 2015, the Charlottesville city council eliminated Lee-Jackson Day commemorating Confederate Civil War Generals Robert E. Lee and Thomas "Stonewall" Jackson. And, in 2017, it changed the name of Columbus Day to "Indigenous Peoples Day."

*Pete Buttigieg: It's 'Almost Certain' There Have Been Gay Presidents Before:
 If he wins in 2020, Pete Buttigieg is pretty sure he won't be the first gay president. Speaking to Axios on its HBO program, the South Bend, Indiana, mayor was asked how he's going to respond to people who attack him during the campaign for being too young, too liberal, or too gay to be the Americanpresident. "We have had excellent presidents who have been young," he said. "We have had excellent presidents who have been liberal. I would imagine we've probably had excellent presidents who were gay—we just didn't know which ones."
He went on to say that it was statistically "almost certain" that there had been gay presidents, but he couldn't name names. "My gaydar even doesn't work that well in the present, let alone retroactively," he lamented.

*Federal Spending Tops $3 Trillion Through May for First Time; Deficit Hits $738 Billion:
For the first time in the history of the United States, the federal government has spent more than $3 trillion in the first eight months of the fiscal year, according to the Monthly Treasury Statement released today. The record $3,013,541,000,000 that the federal government spent in October through May of fiscal 2019 was $181,157,920,000 more than the previous record of $2,832,383,080,000 (in constant May 2019 dollars) that the federal government spent in October through May of fiscal 2009.
Total federal tax revenues in the first eight months of fiscal 2019 hit $2,274,902,000,000, which fell $5,612,990,000 short of the record $2,280,514,990,000 (in constant May 2019 dollars) that the Treasury collected in total tax revenues in the first eight months of fiscal 2016. Even with the second highest tax revenues ever collected in the first eight months of the fiscal year, the federal government still ran a deficit for those eight months of $738,639,000,000.Table 3 of the Monthly Treasury Statement, which summarizes federal receipts and outlays for the current fiscal year to date, indicated the Department of Health and Human Services cost the most money, accounting for $834,346,000,000 in federal spending in the first eight months of the fiscal year. The Social Security Administrationcost the second most, accounting for $730,000,000,000 in federal spending during the period.

*'Neverland' Ethics Questioned as Michael Jackson Lawyers Speak at Documentaries Panel:
The controversy over HBO's "Leaving Neverland" is part of a bigger debate that goes back a good century. Film scholars have been arguing about the reality, truth and objectivity of the documentary film since at least Robert Flaherty's pioneering 1922 epic "Nanook of the North," and probably all the way back to Thomas Edison's "Sneeze" kinescope, according to International Documentary Association director Carrie Lozano. Lozano was one of the panelists for "Truth Be Told? Documentary Films Today," a discussion that brought together two rival schools as sponsors; the UCLA School of Law Ziffren Center and USC Annenberg School for Communications and Journalism combined forces to co-host the event Tuesday night on the UCLA campus.
Moderated by UCLA School of Law's First Amendment expert Dale Cohen (pictured above, left), the panel also included powerhouse entertainment lawyers John Branca (above, center) and Howard Weitzman — both embroiled in the controversy over HBO's "Leaving Neverland" in their roles representing the estate of Michael Jackson — along with veteran director Taylor Hackford (wife Helen Mirren was an interested observer) and USC Professor of Communications Christopher Smith.
Branca drew chuckles when he declared, "I'm an impartial observer whose point of view is not related to any particular documentary," then launched into his own complaints about the controversial HBO documentary which included graphic testimony about underage sexual encounters with Jackson. "Testimony is presented as fact," he explained. "No other side is presented. The director [Dan Reed] even said he had no interest in talking to anybody else." Weitzman echoed Branca's argument. "The idea of offering fair and balanced views doesn't play in the media business today," he said. "The only true reality TV where the outcome is unknown is a sporting event."
With the success of Oscar-winning music documentaries like "Searching for Sugar Man" and "Twenty Feet from Stardom," it truly is the golden age of nonfiction film. With success, though, come legal difficulties. The estate of the late rapper Mac Miller just pulled the plug on a planned documentary. In dealing with deceased artists and their estates, one of the problems — or benefits, depending on your vantage point — is that defamation laws only apply to the living. "The purpose of the First Amendment is supposedly getting at the truth, but the lack of defamation protection for an individual no longer living isn't helpful in that regard," states Branca. "If copyright protection is life plus 75 years, there's no reason a defamation suit shouldn't be life plus 20, 30 or even 40 years."

*President Trump More Popular in California than Democrat Legislature:
A survey recently released by the Public Policy Institute of California found that President Donald Trump is more popular in the deep blue state than the Democratic legislature.
Democratic consultant Steve Maviglio recently told the Los Angeles Times, "All they hear from Sacramento are proposals for more taxes and more spending for everyone except the middle class. And they rightfully wonder where the high taxes they already are paying are going." While the president's approval ratings are underwater with only 38 percent of Californians approving of his job, this pales in comparison to the state legislature having only 34 percent among likely voters having confidence in them.
With voters still anxious about a gas tax hike pushed through last year, recent suggestions of a $2 billion tax hike on everything from water to phones by California Gov. Gavin Newsom hasn't eased that apprehension.
Newsom holds a job approval rating of 45 percent among likely voters with 29 percent disapproving and a 26 percent responding "don't know."

*Survey: 46% of Voters Support Tariffs to Force Mexico to Get Tougher on Illegal Immigration, Drugs:
Six in ten likely U.S. voters believe Mexico has not been aggressive enough in stopping the flow of illegal immigrants into the United States, almost seven in ten feel the same way when it comes to illegal drugs – and almost half favor the use of tariffs to compel Mexico to get tougher on both. A new Rasmussen Reports survey found that 46 percent of likely voters support the leveraging of tariffs for this purpose – as President Trump is proposing to do – while 40 percent oppose the strategy, and 14 percent of respondents are undecided.
The survey found 60 percent support for the view that the Mexican government has not "been aggressive enough in stopping the flow of illegal immigrants into the United States," and 68 percent support for the view that it has not "been aggressive enough in stopping the flow of illegal drugs into the United States." The findings come at a time when Republicansenators are reported to be leery about the president's strategy of wielding tariffs in an international dispute unrelated to trade. "There is not much support in my conference for tariffs, that's for sure,' Senate Majority Leader Mitch McConnell (R-Ky.)told reporters on Tuesday, after two Trump administration officials laid out Trump's position for lawmakers over lunch.
Trump says the U.S. will impose five percent tariffs on all goods from Mexico, beginning June 10, and then raise that by five percent each month from July 1 to a maximum of 25 percent by October, where it will remain unless the Mexican government takes effective steps "to dramatically reduce or eliminate the number of illegal aliens crossing its territory into the United States."

*INTEL FOR INFLUENCERS–READ LBN EXAMINER:
An incredible 84% of LBN Examiner readers in all 50 of the United States and 26 foreign countries find the news in LBN Examiner —- "fearlessly independent" and "unbiased".

*EXAMINER–A LOOK BACK:
A family in Texas in 1953 had a pet lion named Blondie. They never had any incidents with her and she died of old age.

*EXAMINER–LINK:
U.S. Debt Clock — Real Time: www.USDebtClock.org.

*EXAMINER–VIDEO LINK:
Welcome to Episode #2 of the revealing TV show "Without Notes" with Judith Regan, an American editor, book publisher, and producer – Episode 2: Becoming a Publishing Icon: https://www.youtube.com/watch?v=941WgfP0q-w&feature=youtu.be

*EXAMINER–SPOTLIGHT:
*Dr. Reef Karim, Prominent Brain Scientist & Life Strategist, Weighs in on the Dangers of "Digital Distraction"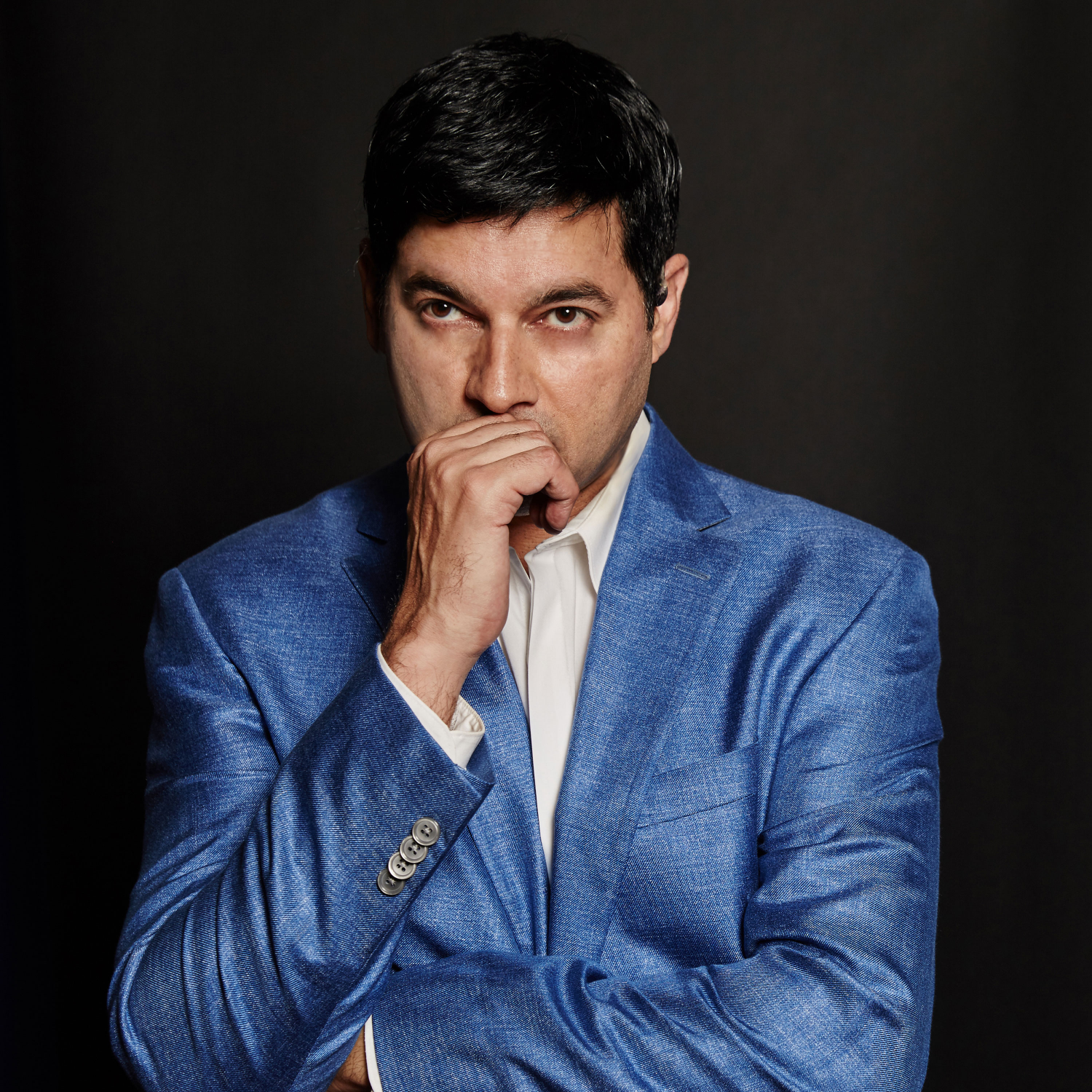 In an age of over-stimulation, online profiles and social media, our digital use habits may be changing the way our brains operate, and the discovered effects are quite worrisome. An international team of researchers from Western Sydney University, Harvard University, Kings College, Oxford University and University of Manchester have found that the Internet can produce both acute and sustained alterations in specific areas of cognition, which may reflect changes in the brain. This can affect anything from attentional capacities and memory processes to social interactions.
Accomplished neuroscientist, speaker, and life strategist Dr. Reef Karim has more than a few words to say on the topic. Not only is he a leading expert in human behavior, but he's also dedicated his life to educating, entertaining and helping people understand themselves better.
"Digital Distraction will be our next major health care crisis. The reason we haven't heard more about the health consequences of digital media is because these symptoms are subtle, emotional and slow building," states Dr. Reef, "But the impact is life altering; loneliness, disconnection, boredom, fatigue, distractibility, impulsivity, emotional reactivity, self-worth issues, diminished creativity, diminished originality, diminished empathy, less emotional resilience. Each of these symptoms can originate and grow because of one's attentional challenges, over-stimulation and reliance on online feedback for self-esteem/validation."

*WHO READS LBN EXAMINER?:
Actress Laura Dern along with 12 members of the White House staff, 3 Nobel Prize winners, over 100 Academy Award winners, 6 U.S. Senators, and over 300 Grammy Award winners.

*EXAMINER–A DIFFERENT VIEW:….