*Horns Are Growing on Human Skulls Because of Phone Use—Here's How that Happens:
It's no secret that your cell phone can disrupt your health. But here's a potential risk of cell phone use you may not have seen coming: A new study suggests our skeletons are adapting to our handheld device obsession. How so? By helping us adjust to a position that most of us who are constantly checking our emails are familiar with: phone in hand, head bent down. Researchers from Australia say cell phones might be the reason young adults are developing "enlarged external occipital protuberance" (EEOP). The occipital bone is the main bone of the lower part of the skull. What the scientists are saying is that our bodies are adjusting to worsening posture by growing a spike at the base of our skulls to relieve pressure induced by hours spent hunched over our phones.
Researchers wanted to know how prevalent this adaptation may be. Overall, 33% of the 1,200 men and women, ages 18 to 86, in the study exhibited EEOP. The researchers' conclusions were published in the journal Scientific Reports. The new report cites previously published survey results in a population of Canadian university students, faculty, and staff. The survey found that participants spend an average of 4.65 hours a day on a hand-held device. Sixty-eight percent of participating students reported having neck pain. "We hypothesize that the use of modern technologies and hand-held devices may be primarily responsible for these postures and subsequent development of adaptive robust cranial features in our sample," the researchers wrote.

*PISSED OFF! – Americans Say We're Angrier Than A Generation Ago:
Nearly 9 in 10 Americans say people are more likely to express anger on social media than in person. Do you find yourself getting ticked off more often than you used to? If the answer is yes, you're not alone. Some 84% of people surveyed said Americans are angrier today compared with a generation ago, according to the latest NPR-IBM Watson Health poll. When asked about their own feelings, 42% of those polled said they were angrier in the past year than they had been further back in time. Anger can have an effect on health. "I think of anger as a health risk," says Dr. Anil Jain, vice president and chief health information officer at IBM Watson Health. "The fact that the survey showed that we have a generation of Americans who believe that they are more angry than they were a generation ago tells me that this is going to lead to some consequences from a health point of view."

*COME AND GET IT – Federal Agencies Left Private Data Open to Cyberattacks for a Decade, Says Senate Report:
Multiple federal agencies kept up an outdated security system over the past decade that left Americans' personal information vulnerable to theft, according to a damning new Senate report out Tuesday. The Senate Permanent Subcommittee on Investigations found the failures came from the Departments of State, Homeland Security, Health and Human Services,Transportation, Education, Agriculture, Housing and Urban Development, and the Social Security Administration.
The Hill reports all eight agencies used outdated "legacy systems," with six failing to install system patches when they should have, and seven failing to provide adequate protections. One of the most significant failings came from the Social Security Administration, which risked leaking the personal information of more than 60 million Americans. Subcommittee Chairman Rob Portman (R-OH) said the agencies "failed at implementing basic cybersecurity practices, leaving classified, personal, and sensitive information unsafe and vulnerable to theft."

*New High in U.S. Say Immigration Most Important Problem:
Americans' concern with immigration continues to be heightened, as 23% name it the most important problem facing the country. This is by one percentage point the highest Galluphas ever measured for the issue since it first began recording mentions of immigration in 1993. The June 3-16 poll was conducted as the U.S. continues to grapple with how to handle a surge of Central American immigrants at the U.S.-Mexican border. Gallup has previously found spikes in mentions of immigration as the most important U.S. problem at other times when the immigration debate intensified, including:
***22% in July 2018 amid controversy over a U.S. policy to separate children and parents who were trying to enter the U.S. illegally.
***17% in July 2014, when a wave of young immigrants from Central American countries crossed the U.S. border illegally.
***19% in April 2006 as the Senate worked toward passage of a comprehensive immigration reform bill it later passed but ultimately was not considered by the House of Representatives.

*Why Is California So Unattractive Compared to Texas?:
Time for another edition of our long-running battle between the Lone Star State and the Golden State. Except it's not really a battle since one side seems determined to lose. For instance, Mark Perry of the American Enterprise Institute often uses extensive tables filled with multiple variables when comparing high-performing states and low-performing states. But when comparing California and Texas, sometimes all you need is one data source because it makes a very powerful point. Which is what he recently did with that data on one-way U-Haul rental rates between California cities and Texas cities.
There's a very obvious takeaway from this data, as Mark explains. "… there is a huge premium for trucks leaving California for Texas and a huge discount for trucks leaving Texas for California. … U-Haul's one-way truck rental rates are market-based to reflect relative demand and relative supply. In California there's a relatively low supply of trucks available and a relatively high demand for trucks destined for Texas; in Texas there's a relatively high supply of trucks and a relatively low demand for trucks going to California. Therefore, U-Haul charges 3-4 times more for one-way truck rentals going fromSan Francisco or LA to Houston or Dallas than vice-versa based on what must be a huge net outflow of trucks leaving California (leading to low inventory) and a net inflow of trucks arriving in Texas (leading to high inventory). … in 2016 … the ratios for the same matched cities were much smaller, 2.2 to 2.4 to 1, suggesting that the outbound migration from California to Texas as reflected in one-way U-Haul truck rental rates must have accelerated over the last three years."
So why is California so unattractive compared to Texas? To answer that question, this map from the Tax Foundation is a good place to start. It shows that California has the most punitive income tax of any state, while Texas is one of the sensible states with no income tax.

*Federal Employees Hit Highest Number Since Obama Left Office: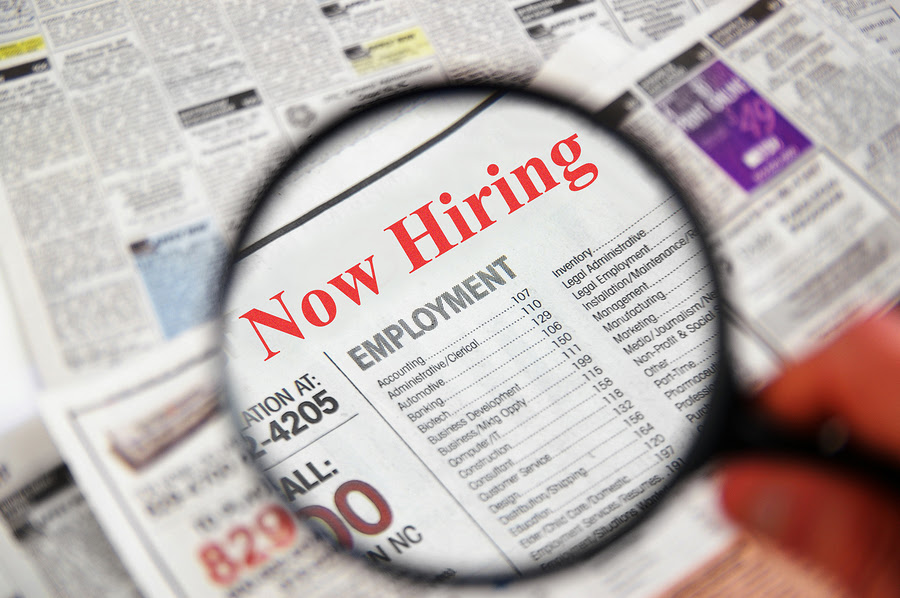 The number of people employed by the federal government rose from 2,811,000 in April to 2,815,000 in May, an increase of 4,000 that put the number of federal workers at the highest level since President Barack Obama left office, according to data released by the Bureau of Labor Statistics. In December 2016, the last month before President Donald Trump was inaugurated, the federal government employed 2,817,000, according to BLS. In January 2017, that dropped to 2,810,000. In the time that President Donald Trump has been in office, federal employment hit a low of 2,792,000 in February and March of 2018, but has since risen by 23,000 to the current 2,815,000.
Federal employment hit an all-time high of 3,435,000 in May 1990, when George H.W. Bush was president. While federal government employment was increasing by 4,000 during May, overall government employment in the United States was dropping by 15,000—declining from 22,529,000 in April to 22,514 in May. State government employment dropped by 10,000—declining from 5,178,000 in April to 5,168,000 in May. Local government employment declined by 9,000—declining from 14,540,000 in April to 14,531,000 in May. Overall government employment in the United States peaked at 22,996,000 in May 2010, according to the historical data published by the BLS. Since then, it has declined to 22,514,000—a drop of 482,000.

*THINK FREELY–READ LBN EXAMINER:
An incredible 84% of LBN Examiner readers in all 50 of the United States and 26 foreign countries find the news in LBN Examiner —- "fearlessly independent" and "unbiased".

*A LOOK BACK:
Benjamin Franklin's daily routine that he wrote when he was 20 years-old. (1726)

*WHO READS LBN EXAMINER:
Comedian Tracy Morgan along with 12 members of the White House staff, 3 Nobel Prize winners, over 100 Academy Award winners, 6 U.S. Senators, and over 300 Grammy Award winners.

*EXAMINER–A DIFFERENT VIEW:….