*P.C. GONE WILD – NBA Teams Looking To Drop 'Owner' Title Amid Concerns The Term Is Racially Insensitive:
A number of NBA teams are reportedly seeking to drop the term "owner" to describe the person or group of people who pay for and ultimately manage professional basketball teams, in favor of terms that are less "racially insensitive." TMZ Sports reports that two teams have already renamed their ownership and the league is looking at possibilities for renaming franchise executives in a way that's more respectful to players. The Philadelphia 76ers recently rebranded their owners as "managing partners," and the Los Angeles Clippers now call their majority stakeholder a "chairman."
The term owner, TMZ says, is actually colloquial. The NBA, which says it isn't pressuring league executives to find a better way to describe themselves, refers to "owners" as "governors," and the collection of NBA owners as the "Board of Governors" of the National Basketball Association. The move comes in response to comments made last year by Golden State Warrior, Draymond Green, who told the cast of HBO's sports show, "The Shop," that he believed the term "owner" was racially insensitive, since it implied league executives actually owned individual players rather than stakes or shares in NBA teams.
"You shouldn't say owner," Green told the panel, suggesting that a title like CEO made more sense. "When you think of a basketball team, nobody thinks of the f—in' Golden State Warriors and think of that damn bridge. They think of the players that make that team… you don't even know what the f— [the bridge] is called." Commentator Jon Stewart agreed, adding, "When your product is purely the labor of people, then owner sounds like something that is of a feudal nature." Green also mentioned the issue to reporters in 2017, according to CBS News, telling media that the complaint may seem small but a change would be meaningful.
"Very rarely do we take the time to rethink something and say, 'Maybe that's not the way. Just because someone was taught that 100 years ago doesn't make that the right thing today," Green said. "And so, when you look at the word 'owner,' it really dates back to slavery. The word 'owner,' 'master'—it dates back to slavery… we just took the words and we continued to put it to use." Not everyone supports the change, though. Dallas Mavericks owner Mark Cuban addressed Green's concerns specifically, noting that "owner" was an apt description, given that the person referred to by the term actually does own the team and is tasked with paying the team's bills rather than making team management decisions, the way a CEO might.

*Trump: 'You Do Have a Military-Industrial Complex. They Do
Like War.':
President Trump, speaking about hostile foreign powers, Iran especially, told Fox News that if he can solve tensions economically, he prefers that to a military solution. But he said he's up against a military-industrial complex in Washingtonthat wants to keep the wars going: "Well, I'm the one that talks about these wars that are 19 years (long), and people are just there. And don't kid yourself, you do have a military industrial complex. They do like war. You know, In Syria with the caliphate, so I wipe out 100% of the caliphate that doesn't mean you're not going to have these crazy people going around, blowing up stores and blowing up things, these are seriously ill people… But I wiped out 100 percent of the caliphate."

"I said, I want to bring our troops back home — the place went crazy. They want to keep– you have people here in Washington, they never want to leave. I said, you know what I'll do, I'll leave a couple hundred soldiers behind, but if it was up to them they'd bring thousands of soldiers in. Someday people will explain it, but you do have a group, and they call it the military-industrial complex. They never want to leave, they always want to fight. No. I don't want to fight, but you do have situations like Iran. You can't let them have nuclear weapons. You just can't let that happen."

*Poll: Over 75% of College Students Support Abortion in Most or All Cases:
More than 75 percent of college students support abortion in most or all cases, according to a recent survey conducted by College Pulse. College Pulse surveyed more than 10,000American college students who are enrolled in four-year degree programs and found that 60 percent identify as "pro-choice," while 78 percent support abortion in most or all cases. More than one-third of students surveyed, 35 percent, believe the procedure should be legal in "all cases," while 43 percent believe it should be legal in "most" cases. When asked which circumstance calls for a "legal" abortion, 24 percent chose "the pregnancy places mother's own health at risk," 23 percent chose "mother was raped," and 20 percent chose "the fetus is diagnosed with severe abnormalities."

*Surprise! Debt Collectors don't Love the FCC's Plan to Kill Robocalls:
Debt collectors make money based on their ability to bother people who don't want to be bothered, but how can you bother people if you can't reach them? That's essentially the argument of ACA International–the trade association that represents the debt-collection industry–which is expressing concerns about a proposed FCC rule that would allow telecom companies to block unwanted robocalls by default. Although ACA wouldn't use the word "bother," the group said in a statement Friday that the proposal is problematic because it could prevent legitimate businesses from communicating with consumers.
"We strongly support tailored efforts to combat illegal and fraudulent robocalls which are a huge problem for all of us who are consumers," Leah Dempsey, ACA International's senior counsel and vice president of federal advocacy, said in a statement. "However, consumer harm results when legitimate business calls are blocked or mislabeled and people do not receive critical, sometimes exigent information they need. We have urged the FCC to provide guidance on how to immediately correct any faulty blocking or mislabeling of calls." The concern is a real one. As phone companies implement more aggressive technologies to combat the scourge of robocall scams, it's conceivable that some legitimate phone calls will get caught up in the net. As such, ACA International is warning the FCC not to throw the baby out with the bathwater.

 *Pakistan Court Acquits Two Muslims Convicted of Burning Christian Couple to Death:
It was one of the most gruesome killings linked to allegations of blasphemy in Pakistan, and now two Muslims convicted of burning alive a young Christian man and his pregnant wife have been acquitted. Shahzad Masih and his wife Shamawere attacked and murdered in Punjab province in 2014 by a Muslim mob enraged by claims that a Qur'an had been desecrated. Mobilized by announcements over mosque loudspeakers in nearby villages, the mob dragged the couple from a building where they were being held against their will.
Amid cries of "Allahu Akbar" and "kill infidel Christians," according to eyewitnesses, the assailants beat Shahzad and Shama with clubs before burning them alive in a brick kiln where they worked as indentured laborers. The oldest of their three children, then aged six, witnessed the murder. Relatives reportedly fled the scene with the other two. In a country where vigilante killings of people accused of blasphemy are not rare, the grisly slaying sent shock-waves through minority communities and drew condemnation further afield, with a senior Vatican official, the late Cardinal Jean-Louis Tauran, saying he was "shocked by the immense barbarity of this act."
"I ask myself, how can one stand by and watch when crimes religion declares to be legitimate are committed?" Tauran, who was in charge of interfaith dialogue at the Holy See, was quoted as saying on Vatican Radio. "Not even animals behave like this!" Then-Prime Minister Nawaz Sharif pledged justice would be done, saying that "a responsible state cannot tolerate mob rule and public lynching with impunity." Eyewitness estimates of the mob put the number at between 400 and 1,000.

*Chips Ahoy! Promotes Drag
Queen's Video: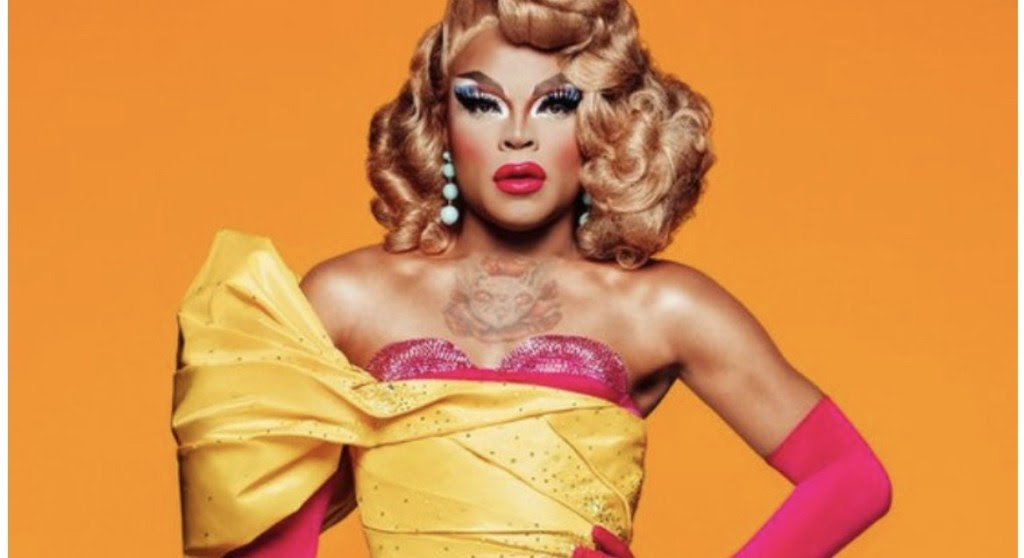 Chips Ahoy! is promoting a famous drag queen's video endorsement of its cookies on Twitter. In a May 12th post currently on the cookie's Twitter page, Chips Ahoy! wishes a "#HappyMothersDay" to "drag moms" and features a video by drag queen Vanessa Vanjie Mateo. Mateo starred on two seasons of RuPaul's Drag Race on VH!. In the video, Mateo, surrounded by bags of Chips Ahoy! cookies, recommends giving cookies to "your drag mama" – or anyone you identify as you mother:
"What's a sweet gesture for you to do to your mama? Your real mama, your drag mama, whichever mama … whoever you feel or consider your mama, it's their day today. Get them a cookie."

*SEEK WISDOM–READ LBN EXAMINER:
An incredible 84% of LBN Examiner readers in all 50 of the United States and 26 foreign countries find the news in LBN Examiner —- "fearlessly independent" and "unbiased".

*EXAMINER–INVESTIGATES:
In 1822, the average American ate 45 grams of sugar-which is the amount in one of today's 12 oz. sodas-every five days. In 2012, Americans consumed 765 grams of sugar every five days.

*EXAMINER–INVESTIGATES:
To produce enough beans to make one cup of coffee requires 37 gallons of water. By comparison, an apple takes 19 gallons, a banana 27, and a pair of leather shoes 4,400 gallons.

*EXAMINER–A LOOK BACK:
Little Girl With Her Doll Sitting In The Ruins Of Her Bombed Home, London, 1940

*EXAMINER–VIDEO LINK:
Welcome to Episode #2 of the revealing TV show "Without Notes" with Judith Regan, an American editor, book publisher, and producer – Episode 2: Becoming a Publishing Icon: https://www.youtube.com/watch?v=941WgfP0q-w&feature=youtu.be

*WHO READS LBN EXAMINER?:
Acclaimed film director Ron Howard along with 12 members of the White House staff, 3 Nobel Prize winners, over 100 Academy Award winners, 6 U.S. Senators, and over 300 Grammy Award winners.

*EXAMINER–A DIFFERENT VIEW:….