*EXAMINER – READER QUESTION: If D-Day Were Today, Would Millennials Step Up to the Challenge?: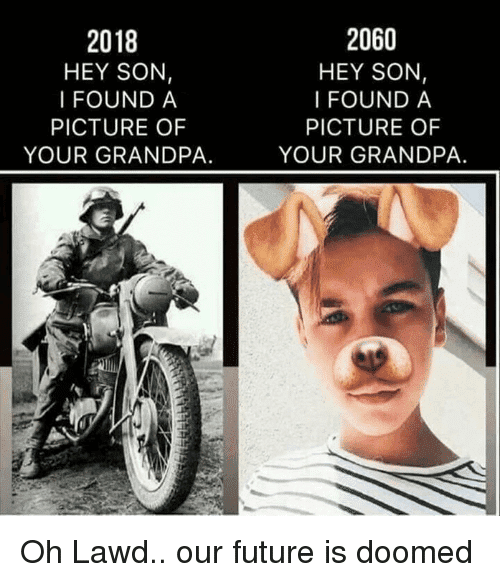 Send to your reply to: LBNExaminer@TimeWire.net

*The Absurdity of Candidates Promising 'Free' Goodies, and Modern
Monetary Theory:
As the campaign in the 2020 presidential race heats up, so do the promises, with each new candidate vying for who can offer voters the most goodies. But goodies don't come cheap. Many of the promises being thrown around could prove quite expensive to implement. The implications for the economy should be obvious. Experts in fiscal policy can't help pondering some important questions: Should the federal government create additional fiat currency to directly finance government spending and then issue government bonds or raise taxes if this newly created currency begins to stoke inflation? Should Congress enable the Treasury to unilaterally change tax policy to prevent inflation stemming from this spending largesse and to manage the business cycle? Can politicians actually be entrusted to allow the unpopular decisions (spending reductions or tax increases) required to prevent potentially disastrous inflationary consequences of fiat currency expansion? Should the trillions of dollars of government debt be viewed as public asset—as something we as the public merely owe ourselves?

*Trump Tweets Lose Their Sting: The President's Interaction Rates Have Plummeted Since He First Took Office:
Trump's Twitter presence is losing its sting. A measure of the president's "interaction rate" shows that the president has been packing less of a punch with each month he's been in office, according to data from CrowdTangle. Trump's interaction rate has fallen from 0.55 percent in November 2016, the month he was elected, to 0.16 percent so far this month. The metric measures retweets and likes per tweet divided by the size of his following. May is set to be the lowest month for Trump's Twitter interaction rate since January 2016.
One explanation for the commander in chief's "bad ratio" could be that his inflammatory tweets, which were once novel, have now become customary. Attacking the FBI and accusing government officials of treason are near-daily tweet fodder for the president. Since April 1, Trump has tweeted the phrase "no collusion" 54 times, "no obstruction" 30 times, and "witch hunt" 20 times.

*World's Rivers Are Laced With Antibiotics: Report:
Hundreds of rivers across the world, including the River Thames in the U.K. and the Danube in Europe, are dangerously contaminated with antibiotics, according to the largest global study on river contamination ever conducted. The results were presented Monday in Helsinki and detail a worrying trend that experts at the University of York, which led the study, say could lead to complete antibiotic resistance that could "kill 10 million people by 2050."
The contamination is linked to human and animal waste and leaks from water-treatment facilities. Samples taken from the Danube in Vienna had seven different antibiotics at nearly four times the level considered safe, according to The Guardian. The study included samples from 711 sites across 72 countries and found antibiotics in 65 percent of the bodies of water. The concentration of household antibiotics exceeded safe levels in 111 samples. The worst had 300 times the safe limit.

*Rural America Is On The Verge
Of Collapse:
The Economic Innovation Group's (EIG)Distressed Communities Index (DCI) shows a significant economic transformation (from two distinct periods: 2007-2011 and 2012-2016) that occurred since the financial crisis. The shift of human capital, job creation, and business formation to metropolitan areas reveals that rural America is teetering on the edge of collapse. Since the crisis, the number of people living in prosperous zip codes expanded by 10.2 million, to a total of 86.5 million, an increase that was much greater than any other social class. Meanwhile, the number of Americans living in distressed zip codes decreased to 3.4 million, to a total of 50 million, the smallest shift of any other social class. This indicates that the geography of economic pain is in rural America.

*The San Fran Bay Area of 1970 was Less Racially Segregated than it
was in 2010:
The Bay Area was more racially segregated in 2010 than it was 40 years prior, a UC Berkeley paper published Tuesday found. Segregation in the Bay Area persisted and, in some cases, grew since 1970. Seven of the region's nine counties had more segregation in 2010 than they did in 1970. The only two that saw declines — San Francisco and Alamedacounties — remain classified as "high" segregation places. Meanwhile, Marin, Santa Clara, Sonoma and Napa counties had relatively large increases in segregation.That's according to a brief from researchers at UC Berkeley's Haas Institute for a Fair and Inclusive Society — the third in a five-part series.

*Monty Python Star John Cleese Says London Isn't English Anymore. Social Media Goes Nuts:
Actor John Cleese, most famous for his work with the comedy troupe Monty Python, which he co-founded, and his work on "Fawlty Towers," which he co-wrote, suggested on Twitter that his opinion expressed years ago that London was not English anymore was even more true now, connecting it to the fact that Londoners were the most vociferous group in the United Kingdom to favor staying in the European Union. For his remarks, Cleese was pilloried on social media. Cleese precipitated their outrage by writing, "Some years ago I opined that London was not really an English city any more. Since then, virtually all my friends from abroad have confirmed my observation so there must be some truth in it… I note also that London was the UK city that voted most strongly to remain in the EU."

*Tom Petty's Widow and Kids Feud Over Salad-Dressing 'Sellout' Claims:
Tom Petty's widow has issued legal threats against his eldest daughter, Adria, accusing her of planning to create a Paul Newman-style range of salad dressings using her father's image. The new allegations are part of a broader feud between Dana and Petty's daughters from his first marriage that is ultimately about control of the Petty estate and intellectual property. Dana is the sole trustee of her late husband's trust, however, Variety reports, the trust directs her to establish an entity to control Petty's catalog, with, crucially, "equal participation" from his daughters.
Daughters Adria and Annakim have interpreted "equal participation" to mean they should get control of the entity by a two-thirds majority vote. Dana Petty, who was married to Tom for the last 10 years of his life, has now accused Adria of sending her abusive text messages as a bitter struggle for control of the late rocker's estate escalates. The latest legal blast from Dana comes after Adria alleged in probate court that Dana has been "misappropriating" money from Petty's estate and intellectual property for her own gain.

*INTEL FOR INFLUENCERS–READ LBN EXAMINER:
An incredible 84% of LBN Examiner readers in all 50 of the United States and 26 foreign countries find the news in LBN Examiner —- "fearlessly independent" and "unbiased".

*EXAMINER–INVESTIGATES:
Messages from the human brain travel along nerves at up to 200 miles an hour.

*EXAMINER–A LOOK BACK:
President Bush receiving news of 9/11/2001.

*EXAMINER–VIDEO LINK:
Welcome to Episode #2 of the revealing TV show "Without Notes" with Judith Regan, an American editor, book publisher, and producer – Episode 2: Becoming a Publishing Icon: https://www.youtube.com/watch?v=941WgfP0q-w&feature=youtu.be

*EXAMINER–SPOTLIGHT:
Boulevard Books works with aspiring authors in every field to create, distribute and market your book. We help you with every aspect of the publishing process so that your legacy will stand for one hundred years and more, creating a robust income stream for generations to come.
-World-wide distribution in 39,000 outlets in print and digital form (Amazon, Barnes & Noble, Apple Ibooks and more!)
-Wholesale printing costs on any size book order
-100% royalties
-Author Event set up and support
-Book Marketing
-Digital and Print book creation and distribution
-Audio books
-Ghost writing- We will collaborate and help write your book.
Visit us at: http://boulevardbooks.org/

*EXAMINER–SPOTLIGHT:
Kimlin Johnson, Acclaimed Author & Civil Rights Activist, Kicks Off Influential New Book Tour
Acclaimed author of "Authenticity, Accountability & Ambitions: Speaking the Truth Through a Black Woman's Eyes (AAA)," and Civil Rights activist, Kimlin Charise Johnson has certainly had a busy year so far. She was recently named as one of 50 Phenomenal Black Women in STEM (Science, Technology, Engineering, Math) by the Los Angeles Council of Black Professional Engineers(www.lablackengineers.org), and now she's ready to kick off her new book tour on her influential novel.
Johnson, who identifies herself as a race relations expert who is trying to make America better, is starting her book tour throughout colleges and universities in California, with a plan to expand to schools nationwide. The book tour will be titled, "Let's Start the Dialogue… Dialogue for Change," and will be targeting college students.
"Kimlin Johnson reveals the context of her riveting interviews with Dr. Cecil L. Chip Murray and then takes us behind the curtain into her true, raw life story," raves a reader online, "which truly illuminates the racial struggles at the forefront of society today."

*WHO READS LBN EXAMINER?:
Julia Hartz, the chief executive officer of Eventbrite along with 12 members of the White House staff, 3 Nobel Prize winners, over 100 Academy Award winners, 6 U.S. Senators, and over 300 Grammy Award winners.

*EXAMINER–A DIFFERENT VIEW:….