*EXAMINING FROM THE INDEPENDENT CENTER:
 If your politics lean right, you likely didn't hear that a top coronavirus adviser to the White House has said "much more aggressive action" is needed.

If your politics bend to the left, you probably didn't hear that another Hunter Biden laptop was seized in a DEA raid.
*STUNNING IMAGES REVEAL WHAT HAPPENS WHEN YOU FLUSH THE TOILET: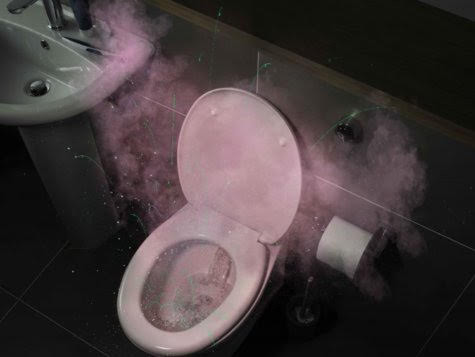 If you've ever been struck by a water droplet after flushing the toilet, it can certainly gross you out. Now imagine that feeling multiplied by a thousand! New images of what's really happening when you flush the toilet is giving nearly everyone in a survey incentive to close the lid. Harpic has released a series of images showing how unseen germs can leave the toilet when you flush. Using high speed specialist camera technology, the pictures capture droplets and aerosol particles as they leave the toilet.

A poll of 2,000 adults in the United Kingdom finds 55 percent don't put the toilet lid down when flushing. This comes despite nearly three in four people (72%) saying they're more focused on cleanliness and hygiene than ever before. The OnePoll study, commissioned by Harpic, warns that toilet bowl water is still contaminated with potentially harmful bacteria and pathogens even after several flushes. To prove their point, researchers took slow motion images with a specialized camera to capture the aerosols, droplets, and germs flying out of the bowl when someone flushes without closing the lid. The pictures reveal how the backfire from a toilet flush can spread nearly invisible aerosol droplets to nearby surfaces and even into the faces of people using the restroom.
"There has never been a more important time to take extra care around our homes, although the risks associated with germ spread in unhygienic bathrooms are high, the solution to keeping them clean is simple," a research and development associate at Harpic says in a statement.When asked why they're not closing their toilet lids, 47 percent of respondents said they were unaware of the health risks tied to flushing. One in four said they fear touching toilet bowl lids and 15 percent added they just forget to do it. After seeing the images of what's really happening every time you flush however, 95 percent promised to change their ways.

The coronavirus pandemic has also motivated more adults to keep their bathrooms clean. Over the last six months, nearly half (49%) are cleaning their toilets more often. Another 45 percent are frequently giving their bathrooms a deep cleaning and 44 percent are mopping their floors during quarantine. Harpic recommends three key things people can do to keep their bathrooms clean and themselves healthy:
#CloseTheLid every time you flush
Use a toilet cleaner that removes limescale
Wear gloves when cleaning and wash your hands afterwards
"We hope our new #CloseTheLid campaign helps inspire people to make simple changes to their cleaning routine that can have long-lasting benefits to the health of the nation."
*ANTIFA MUGSHOTS: SEVERAL PORTLAND RIOTERS RELEASED WITHOUT BAIL:
Portland police arrested dozens of rioters in the city over last weekend's protests, which were dominated by Antifa activity and continued violence against police officers. Over 50 people were arrested as a result of Saturday's protests in the ultra-liberal city. Demonstrators tossed firebombs, rocks, and commercial grade fireworks at police. Fifteen more were arrested in the protests taking place the following night, as rioters set fires and blocked roads.
*STUDY FINDS 20 PERCENT OF GROCERY WORKERS HAD COVID-19, MOST WITHOUT SYMPTOMS:

Grocery store workers – particularly those who interact with customers – are at serious risk of infection by the coronavirus, according to a new study in the journal Occupational and Environmental Medicine. These workers likely became a "significant transmission source" for the illness without even knowing it because most in the study were asymptomatic.The study found that 20 percent of 104 grocery store workers tested at a Boston store in May had positive nasal swab results, according to the network. The analysis is the first to demonstrate the significant asymptomatic infection rate, exposure risks and psychological impact such workers have felt during the viral outbreak.

*U.S. SCREENERS REPORT SEEING 'MORE ADVANCED CANCERS' IN PATIENTS DELAYED BY PANDEMIC:
Hundreds of thousands of Americans deferred routine cancer screenings at the start of the COVID-19 pandemic over fear of contracting the virus, leading to an uptick in advanced cancer diagnoses. Without early detection, patients are left with fewer treatment options and a higher likelihood of dying. Earlier this year, the National Cancer Institute projected that missed cancer screenings and other behavioral fallout from the pandemic would result in at least 10,000 additional cancer-related deaths over the next decade.

"There's really almost no way that doesn't turn into increased mortality," its director said. National cancer-care provider 21st Century Oncology said it has recorded 18 percent of its breast-cancer patients as having an advanced stage of the disease, compared to 12 percent in 2019. Similarly, the medical testing company Quest Diagnostics showed its weekly number of newly diagnosed breast cancer patients decreased by nearly 52 percent in March and early April compared to pre-pandemic. "Cancer doesn't take a pause," said Harvey Kaufman, a company senior medical director.


*"A MOST BEAUTIFUL THING" NOMINATED FOR CRITICS CHOICE AWARD FOR THE BEST DOCUMENTARY AND FILA DROPS A LIMITED EDITION SHOE:

Critically Acclaimed Documentary, A MOST BEAUTIFUL THING, has just been nominated for the prestigious Critics' Choice Awards. The powerful film has been called "amazing" by the Chicago Sun-Times; "great filmmaking" by Los Angeles critic Wade Major, "absolutely a must watch" by Deadspin, "a film we could really use right now" by The Hollywood Reporter, "one of the best films this decade" by ChicagoNow. A MOST BEAUTIFUL THING, narrated by the Academy Award/Grammy-winning artist, Common; executive produced by NBA Stars Grant Hill and Dwyane Wade, along with Grammy Award-winning producer 9th Wonder; and directed by award-winning filmmaker (and Olympic rower) Mary Mazzio, chronicles the first African American high school rowing team in this country (made up of young men, many of whom were in rival gangs from the West Side of Chicago), all coming together to row in the same boat. It is an amazing story which is so powerfully resonant, particularly against the backdrop of the events of the past 6 months. The film is based on the memoir by Arshay Cooper.
In addition to the extraordinary press and reviews (the film has garnered a 100% Rotten Tomatoes Rating), the film is just off an incredible special presentation at the 2020 NAACP Convention and events with members of Congress are ramping up, with the ultimate goal of legislative change in response to the issues in the film. The resonance of the message against the events of the past twelve weeks is profound. In fact, both the TODAY Show and NBC Nightly News recently ran segments highlighting the film.
To celebrate the film's nomination and release on Peacock (NBC's new streaming platform) and Amazon Prime, FILA, the official apparel and footwear partner of A MOST BEAUTIFUL THING, has created and unveiled the limited edition FILAxAMBT Tennis 88 shoe, with 50% of all profits to be donated back to the A MOST BEAUTIFUL THING Inclusion Fund. The film, which was set to debut at South by Southwest and open theatrically nationwide with AMC Theatres in March and again on July 31, headed online to Comcast NBCUniversal due to COVID-19. The film began streaming for Xfinity customers on July 31 and moved to Peacock, NBCUniversal's new streaming platform, on September 4, and debuted on Amazon Prime this week.
Check out the trailer here: https://www.amostbeautifulthing.com/
*EXAMINER – LENS:


A portrait of Matthew McConaughey that was shot after coaching two of his children, Levi and Vida, who positioned the camera and relayed instructions to their father on how to pose.
*EXAMINER – A LOOK BACK: HALL OF MIRRORS



 Entrance to Gloria Vanderbilt's bedroom. 2011
*EXAMINER – INVESTIGATES: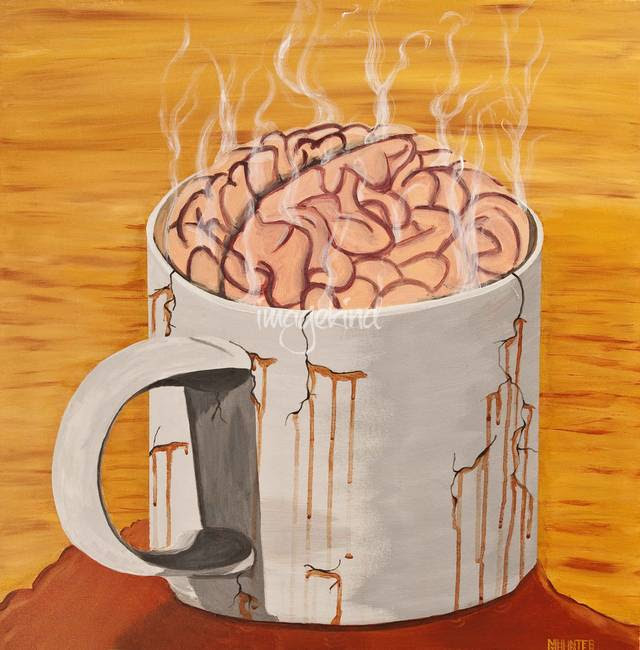 Caffeine kicks in after 15–20 minutes. The effects usually last 8–14 hours, depending on a person's gender, age, weight, and even race.
*STOP THE BIASED NEWS! – READ LBN EXAMINER:



84% of LBN Examiner readers in all 50 of the United States in 26 foreign countries find it "fearlessly independent" and "unbiased". Make up your own damn mind read the Examiner (if you've got the guts).
*EXAMINER – BUSINESS INSIDER:


Juul, the e-cigarette maker, has slashed its valuation to $10 billion. It was worth $38 billion in 2018.
Clorox sales grew 27% from a year ago and profit doubled. Times have never been better for cleaning products companies.
*THINK FREELY – BE INDEPENDENT – MAKE UP YOUR OWN (DAMN) MIND: READ LBN EXAMINER




*EXAMINER – HEALTH: ZING – WHY ENERGY DRINKS ARE WORSE FOR YOU THAN SODA
Energy drinks are known for their high caffeine content, which often tops that of soda and even coffee. But they seem to affect people's hearts and blood pressure differently than other caffeinated beverages, suggests a small new study published in the Journal of the American Heart Association. In the study, researchers divided 18 men and women into two groups. Half were given a 32-ounce commercially available energy drink with 320 mg of caffeine, as well as other ingredients like taurine and ginseng (both dietary supplements). People in the other group were given a soda-like control drink of the same size that contained the same amount of caffeine with a bit of lime juice, cherry syrup and carbonated water. After six days, the groups switched and drank the other beverage. The researchers measured everyone's blood pressure at the start of the study and one, two, four, six and 24 hours after drinking the beverage. They also measured everyone's heart activity using an electrocardiogram.


*WHO READS LBN EXAMINER?: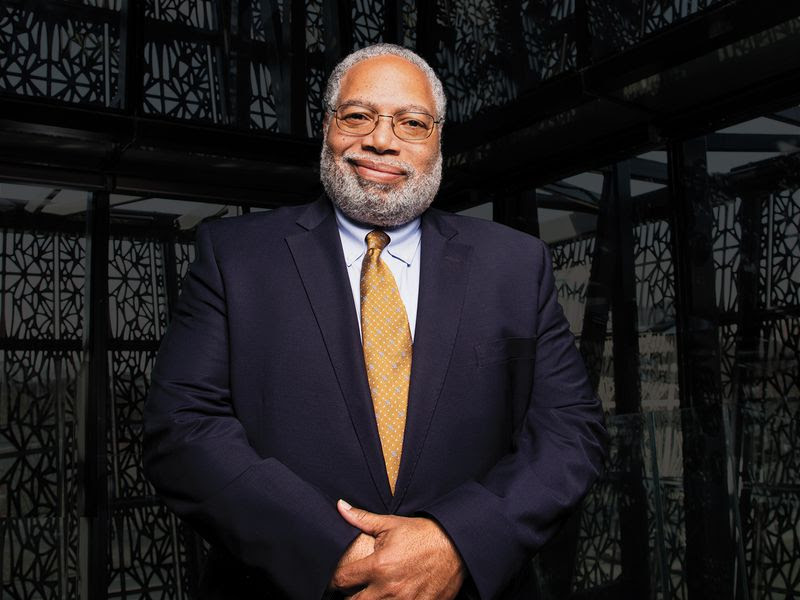 Lonnie G. Bunch III, head of the Smithsonian Institution, along with 12 members of the White House staff, 3 Nobel Prize winners, over 100 Academy Award winners, 6 U.S. Senators, and over 300 Grammy Award winners.
*EXAMINER – A DIFFERENT VIEW:….
LBN Examiner Edited By: Aurora DeRose
LBN Examiner Disclaimer: 1.) The LBN Examiner accepts no liability for the content of this email, or for the consequences of any actions taken on the basis of the information provided. The LBN Examiner is not associated with any commercial or political organization and is transmitted via the web for the sole benefit of its subscribers. 2.) Unfortunately, computer viruses can be transmitted via email. The recipient should check this mail and any attachments for the presence of viruses.