*COLORADO MAYOR SPARKS OUTCRY BY BANNING THE PLEDGE OF ALLEGIANCE AND THREATENING TO KICK OFFICIALS OUT OF THE MEETING WHEN THEY DEFIED HIM AND STOOD TO RECITE IT:


Silverton Mayor Shane Fuhrman banned the Pledge of Allegiance at public meetings over what he called 'direct threats' The mayor of a small town in Colorado has banned his Board of Trustees and guests from reciting the Pledge of Allegiance at public meetings because of what he called 'direct threats' in his community. Shane Fuhrman, the mayor of the 550-person mountain town Silverton, announced at a board meeting on June 14, which is Flag Day. But the entire room of attendees, and two board members, stood up and recited the pledge anyway, to which Fuhrman responded by threatening to kick them all out of the meeting. Fuhrman explained that he made the executive decision to ban the pledge 'due to direct and indirect threats and inappropriate comments in and out of public meetings and the general divisiveness of issues created in our community'.
*RITZY ATLANTA COMMUNITY MOVES TO SEPARATE FROM CITY AMID CRIME SPIKE:


An exclusive Atlanta neighborhood plagued with a rash of violent crimes has reportedly decided to separate from the sprawling Georgia capital and create its own police force. Bill White, chairman and CEO of the Buckhead City Committee, told Fox News on Thursday that the decision to split was made as crime in Atlanta has skyrocketed while police are underfunded. "We filed our divorce papers at the city of Atlanta — and our divorce is final," White told hold Bill Hemmer, adding: "We have two bills in the Georgia legislature dropping in January to decide this referendum ballot." White estimated that nearly 80 percent of his community will vote in favor of the separation. The new community, Buckhead City, will have its own law enforcement system, he said. "We'll have our own court. We'll have our own judge. We'll have our own jail," White said. "And we are going to put the smackdown on this crime once and for all here, because the people of Buckhead have had enough." He said Mayor Keisha Bottoms' woke policies have emboldened criminals and let the police force down.
*CHICAGO MAYOR LORI LIGHTFOOT DECLARES  RACISM A PUBLIC HEALTH CRISIS-AND GIVES $10M IN COVID MONEY TO FIGHT IT:

Chicago Mayor Lori Lightfoot has declared racism a public health crisis – and will give $10million in Covid money to fight it. The Democrat said on Thursday: "At almost every single point in our city's history, racism has taken a devastating toll on the health and wellbeing of our residents of color, especially those who are black…Ladies and gentlemen, it is literally killing us." Lightfoot's declaration came after a Chicago Department of Public Health report showed a 9.2-year life expectancy gap in the city with black Chicagoans living on average 71.4 years while non-black residents live 80.6 years. The city will allocate $9.6 million of Covid money from the CDC to set up "healthy Chicago equity zones." The mayor added: "When we think about racism, many of us think about its visible and audible forms. "But the reality is, the insidious nature of systemic racism has other impacts that are every bit as deep and harmful but are often ones we can't see, like impacts on the psyche and other impacts on our bodies that are just as, if not more, deadly."
*'WOKE' UNIVERSITY DOCTORS CALL FOR NEW LAWS TO PROTECT ANIMALS FROM HATE SPEECH: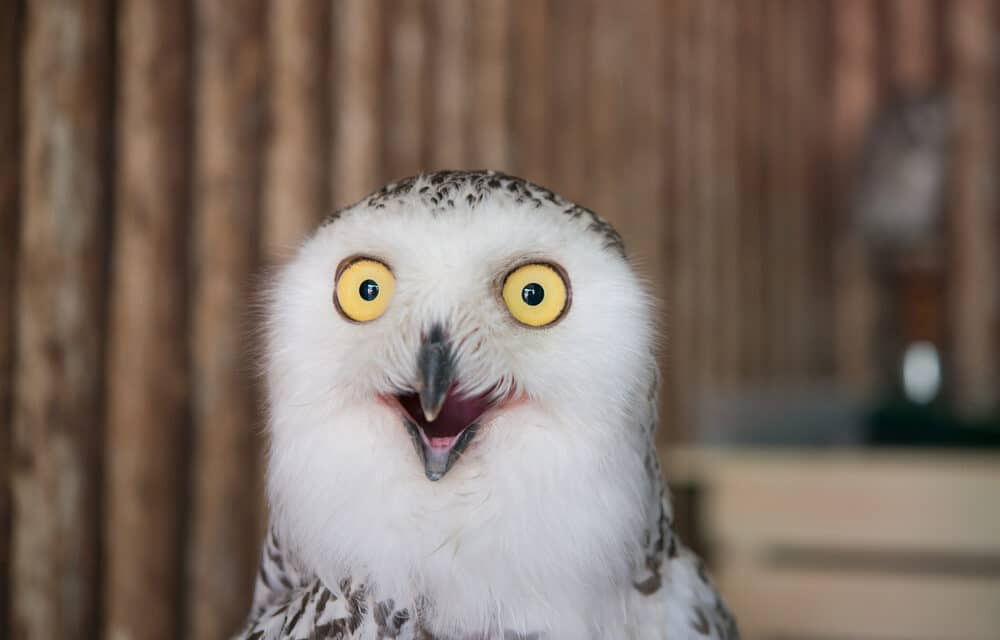 It says "speciesist" hate speech is as bad as racism. The proposals — published in the Oxford Journal of Legal Studies — would see cats, dogs, farm animals, even seagulls safeguarded. And the plans ignore the fact animals can't be offended by words. Last night Tory MP Nigel Mills branded the idea "utter woke nonsense" and "a complete waste of time". Dr Josh Milburn and Dr Alasdair Cochrane of the University of Sheffield suggest it could be hate speech to say the lives of a non-native species matter less than a native one. They say it would be impractical to censure wounding words "only if they actually wound".
*IRAN ELECTS HARDLINE CLERIC LINKED TO MASS KILLINGS AS PRESIDENT:
An ultraconservative cleric linked to the mass execution of political prisoners has been elected Iran's new president. Ebrahim Raisi, the country's judiciary chief who has been rumored to be a potential successor to the Ayatollah, emerged victorious in a controversial election in which critics say moderate candidates were purged. Turnout was low—48 percent, according to election officials—as many voters saw the election of a hardliner as a foregone conclusion. Raisi, who is under U.S. sanctions, will replace president Hassan Rouhani at a time of heightened tensions with the West and Israel. Human-rights groups have called for Raisi to be investigated for his "crimes against humanity," including his reported involvement in death panels that executed thousands of political prisoners in the '80s after the Iran-Iraq war. Iran has never totally acknowledged the mass killings.

*AMERICAN AIRLINES HIT BY PILOT SHORTAGES, CANCELS HUNDREDS OF FLIGHTS AND PLANS TO CUT MORE:
A lot of people want to get back in the air as the pandemic eases and American Airlines, facing pilot shortages and recent bad weather, is struggling to keep up with demand. The U.S. carrier cancelled hundreds of flights over the weekend and says that it will be cancelling hundreds more through mid-July to help minimize disruption. Before COVID-19, American was the largest airline in the world by fleet size and number of passengers carried, but sank to a full-year loss of $9.5 billion as crews were furloughed.

An American Airlines spokeswoman blamed the cancellations on labor shortages, bad weather at its main hubs, and "the incredibly quick ramp-up of customer demand." But Dennis Tajer of the Allied Pilots Association, which represents American's roughly 15,000 pilots, told CNBC the company had to offer more advance overtime and give pilots more flexibility to make up for staffing shortages. "They're trying to put a Band-Aid on something that needs stitches," he said. American is expected to cancel about 1 percent of flights, or 50-80 flights a day.

*VICTORIA'S SECRET TRIES NEW LOOK:


After years of waning popularity, Victoria's Secret, the lingerie giant known for its hypersexy image, is undergoing a major rebrand. One of the biggest changes: no more Angels, the scantily clad supermodels like Heidi Klum and Tyra Banks who posed exclusively for the company. In their place is "the VS Collective," seven women who will advise and promote the brand, including the soccer star Megan Rapinoe and the actor Priyanka Chopra Jonas.

Victoria's Secret has long "epitomized a certain widely accepted stereotype of femininity," Sapna Maheshwari and Vanessa Friedman wrote in The Times. But that model is outdated now. Over the past decade, there has been a rise of "the anti-Victoria's Secrets," as Rory Satran wrote in The Wall Street Journal. Competitors like ThirdLove and Cuup prioritize "comfort as well as sexiness and structure, inclusive sizing and non-objectifying advertising imagery featuring a diverse group of models."

Victoria's Secret has been slow to adapt. "We needed to stop being about what men want and to be about what women want," Martin Waters, the chief executive of the brand, said. In stores, mannequins will now come in a wide range of shapes and sizes. The company will also start offering products like nursing bras and sportswear.

One question remains: Will women buy it? —
*WHAT'S UP? BY SARAH GARCIA:
What to say about the Bronx and Manhattan district attorneys throwing out most of the looting and vandalism cases from the wake of the George Floyd protests last year? Outrageous doesn't quite cover it. Shameful, disgraceful, disgusting, as local businesses put it. All true. But above all else, these sorts of games by our elected prosecutors are dangerous. In New York, people were caught on camera pulling up in SUVs, stealing goods by the trash-bagful, and driving off. This is peaceful protest? This is social justice? And yet Bronx DA Darcel Clark and Manhattan DA Cyrus Vance Jr. claim they can't prove cases, so they are tossing them by the hundreds. BULL. They don't want to put in the resources and work to see thieves and rioters get punished.
*EXAMINER – INVESTIGATES:
According to the Centers for Disease Control and Prevention, an astounding 90% of our $3.8 trillion in healthcare spending goes toward the treatment of mental health conditions and stress-related chronic diseases that can be managed and even prevented, like heart disease and diabetes.


*EXAMINER – A LOOK BACK:



July 1959. "Actor Charlton Heston at the site of his house being constructed in Coldwater Canyon, a hillside community above Beverly Hills. Includes Heston inspecting construction and wiring; playing with son Fraser; looking at house plans with wife Lydia." Photo by Earl Theisen for the Look magazine assignment "The house that Ben-Hur built.

*EXAMINER – LENS:
Warren Higgs says his kidneys "grow continuously," and are crushing his lungs and heart.
*EXAMINER – BUSINESS: MOVIEPASS WAS SHADY
Remember MoviePass? It's the now-defunct startup that offered unlimited theater movies for a cheap monthly subscription price of $9.95. Many were skeptical of the business model, which seemed to go against the laws of… math.

The business math was so bad…
… that MoviePass — which started its wild all-you-can-watch experiment in 2017 — turned into a slow-burning dumpster fire. Turns out when your costs (full movie ticket price) are significantly higher than your revenue (cheap monthly subscription), business not good. It culminated in MoviePass' parent company Helios and Matheson Analytics shutting down the company in 2019 and declaring bankruptcy early last year.

How MoviePass screwed customers
Details of the company's shady tactics come from a Federal Trade Commission investigation. To stop people from watching (and slow its cash burn):

· Account passwords were falsely invalidated for "suspicious activity or potential fraud"

· A bogus ticket verification process was implemented to create friction

As if this wasn't enough, MoviePass grossly mishandled customer data. An FTC settlement with the company's execs is meant to prevent any future business tomfoolery.

*EXAMINER – MUSIC:
Billie Eilish sketches a creepy, controlling, exploitative relationship on "Your Power," a single from her July album "Happier Than Ever."


*(NOTABLE) REMARKS:
'People Are Afraid to Speak Honestly' They meet once a month on Zoom: a dozen doctors from around the country with distinguished careers in different specialities. They vary in ethnicity, age and sexual orientation. Some work for the best hospitals in the U.S. or teach at top medical schools. Others are dedicated to serving the most vulnerable populations in their communities. The meetings are largely a support group. The members share their concerns about what's going on in their hospitals and universities, and strategize about what to do. What is happening, they say, is the rapid spread of a deeply illiberal ideology in the country's most important medical institutions. This dogma goes by many imperfect names — wokeness, social justice, critical race theory, anti-racism — but whatever it's called, the doctors say this ideology is stifling critical thinking and dissent in the name of progress. They say that it's turning students against their teachers and patients and racializing even the smallest interpersonal interactions. Most concerning, they insist that it is threatening the foundations of patient care, of research, and of medicine itself. —- Katie Herzog
*THINK FREELY – BE INDEPENDENT: (Make Up Your Own Mind) – READ LBN EXAMINER:
Chloe from Paris, France has been reading LBN Examiner since October 2014


*EXAMINER – HEALTH: INTERMITTENT FASTING IS 'NOTHING SPECIAL' FOR WEIGHT LOSS:

Intermittent fasting approaches to weight loss such as alternate day fasting or the '5:2' diet have exploded in popularity in recent years. Now, a new study is challenging intermittent fasting's claim as the most effective weight loss avenue. Researchers from the University of Bath report that at the end of the dieting day there's "nothing special" about the restrictive diet. You've probably seen miraculous body transformations attributed to fasting on social media, or perhaps noticed a celebrity or two endorsing some variety of intermittent fasting. On the scientific side of things, however, research supporting intermittent fasting as a cut above all other traditional diets is lacking. Consequently, the team at UB set up a randomized control trial with 36 volunteers separated into three experimental groups:
Group 1 fasted on alternate days, with researchers asking them to eat 50 percent more than usual on eating days.
Group 2 reduced calories across all meals every day by 25 percent. This group represented more traditional dieting strategies.
Group 3 fasted on alternating days like group 1, but ate a full 100 percent more food than usual on eating days.
Ultimately, both groups 1 and 3 ended up losing less weight than participants in group 2. This held up even when calorie intake was virtually identical across groups.


*WHO READS LBN EXAMINER?:
Actor Stephen Fry, along with 12 members of the White House staff, 3 Nobel Prize winners, over 100 Academy Award winners, 6 U.S. Senators, and over 300 Grammy Award winners.


*EXAMINER – LENS:



   "I've held onto it the way you hold on to something you love," Stephen King said about "Lisey's Story," the rare novel he has adapted for TV himself.


*EXAMINER – A DIFFERENT VIEW:….
LBN Examiner Disclaimer: 1.) The LBN Examiner accepts no liability for the content of this email, or for the consequences of any actions taken on the basis of the information provided. The LBN Examiner is not associated with any commercial or political organization and is transmitted via the web for the sole benefit of its subscribers. 2.) Unfortunately, computer viruses can be transmitted via email. The recipient should check this mail and any attachments for the presence of viruses.