*EXAMINING FROM THE INDEPENDENT CENTER:


If your politics lean right, you likely didn't hear that twice as many journalists were murdered this year compared to the last.

If your politics bend to the left, you probably didn't hear that buried in the 5,593-page COVID-19 relief bill, the US Congress passed a new article reaffirming Tibetan rights and infuriating China.
*EXAMINER– READER QUESTION:



How would you sum up last year in one word? We are asking our readers in all 50 of the United States and 26 foreign countries this intriguing question. Send your one-word answer to: LBNExaminer@TimeWire.net
*BRUTAL – ST. LOUIS HAD MOST MURDEROUS YEAR IN FIVE DECADES:



St. Louis, Missouri, closed out 2020 with its highest homicide rate in five decades. The city recorded 267 slayings last year, or 87 per 100,000 residents; the last time it was that high was 1970. The St. Louis Post-Dispatch notes that the homicide rate has risen each year for the last six but that experts think the various stressors of the COVID-19 pandemic fueled an even bigger surge. "St. Louis sees a similar spike that we saw elsewhere, but what's different is its starting level was already so high," Richard Rosenfeld, a criminology professor at the University of Missouri-St. Louis, told the paper.



*TUNING OUT – NFL DROPS THE BALL AS TV RATINGS TAKE HIT OVER 'WOKE-ISM':
With the Super Bowl just around the corner, Monday morning quarterbacking around the NFL's nightmare 2020 TV ratings is about to kick into high gear.  The coronavirus will surely be blamed as most games were played in supposedly sterile and fan-less stadiums. Cord-cutting will also be cited as it has younger fans watching only highlights on their smartphones instead of tuning into whole games.  But there's one excuse you won't likely hear all that much about, despite the fact that experts who have crunched the numbers find it's turning fans away: People hate being told they need to be re-educated on race relations when they simply want to relax and watch a game. Woke football seemed to be a great idea to NFL Commissioner Roger Goodell when the season began amid the nationwide protests over the death of George Floyd.

The country, it appeared, was truly ready to embrace social-justice issues through the preachy testimonials we now see on TV and racial-equity slogans now plastered all over stadiums. 
President Trump and the GOP were about to get trounced in a blue wave. The Washington Redskins changed their name during the summer, as will the Cleveland Indians. Progressivism was on the rise, and Big Business — which, let's admit, the NFL is — was eager to promote it through endless seminars, public letters and advertisements that have flooded the airwaves.  One more thing: Since so many people were locked down, there was nowhere to go but sit in front of a television and watch games even if social-justice sermons were the price of admission. 

Well, things didn't work out that way. Trump, of course, lost the election but there was no blue wave. Progressive initiatives were voted down as the country, in many ways, turned more red than blue. Meanwhile, NFL ratings are down big time, around 7 percent, according to Nielsen. 
*SUSPECTS IN DANIEL PEARL'S KIDNAPPING, BEHEADING ALLOWED TO WALK FREE:
A Pakistani court on Thursday ordered the immediate release of the four suspects in journalist Daniel Pearl's beheading — defying its own government, which had demanded they stay behind bars. Sindh High Court issued a written order for accused mastermind Ahmed Omar Saeed Sheikh and alleged cohorts Fahad Naseem, Sheikh Adil and Salman Saqib to be "released from jail forthwith," according to Agence France-Presse (AFP). "The release might take place today and if not then it is in the next 24 hours," the men's lawyer, Mahmood Sheikh — who is no relation to the jailed militant — told the wire service. "There is no legal hitch in setting them free," he added, despite orders from Pakistan's government for them to remain detained.

British-born suspect Sheikh was sentenced to death in 2002 for the kidnapping and beheading of the Wall Street Journal reporter in January that year, a gruesome crime that was filmed and sent to the US consulate. The other three suspects were all sentenced to life in prison. In April this year, the same provincial court that ordered their release Thursday had overturned the murder convictions and sentences, a move that stunned the US government, Pearl's family and journalism advocacy groups. Sheikh's conviction was downgraded to kidnapping, which carries a maximum of seven years in jail, less than he had already served, the Wall Street Journal said. Pakistan's government ordered that they remain behind bars until appeals were heard, singling out Sheikh as a specific danger if released. Faisal Siddiqi, a lawyer for Pearl's family, said the Sindh provincial government is appealing the order to release Sheikh.


*DRUG OVERDOSE DEATHS FAR EXCEED COVID-19 DEATHS IN SAN FRANCISCO:
The number of San Francisco residents who have died from drug overdoses during the past year far exceeds the number who have died from COVID-19. A record high number of 621 people died from overdoses in 2020 compared to the 173 who have died from COVID-19. In 2019, 441 people died from drug overdoses in the city, which gives 2020 the grim distinction of having experienced a staggering increase of more than 40%. The overdose statistics of 2019 were a 70% increase from those in 2018. "The data reflects the number of times people report using Narcan to the Drug Overdose Prevention and Education Project, a city-funded program that coordinates San Francisco's response to overdose, or return to refill their supply," the AP reported, referencing the medicine used to reverse opioid overdoses. "Officials at the DOPE Project said that since the numbers are self-reported, they are probably a major undercount."

The overdoses afflict every part of San Francisco, which remains under a strict stay-at-home order, though nearly 40% of the deaths were in the Tenderloin and South of Market neighborhoods, and many took place in low-income apartments and city-funded hotel rooms for homeless people. Many of the skyrocketing overdoses are attributable to the highly potent painkiller fentanyl, which has inundated the city's drug supply. San Francisco's drug epidemic has riled up some residents who are tired of it. In May, a University of California law school banded together with local businesses and residents to sue the city for not cleaning up the feces and drugs afflicting their neighborhood.


*MIKE ROWE MAKES CASE FOR OPPOSING STUDENT LOAN FORGIVENESS:
Conservative icon Mike Rowe explained in a social media post this week why he does not support student loan forgiveness, noting that it is profoundly unfair to those who worked hard and paid off their debts and that it is welfare for the wealthy. In writing the post, Rowe highlighted a National Review article on the subject that noted that "Democrats have become the party of moneyed urban and suburban professionals, and, on the matter of college loans, progressives are happy to see the rich get richer as Americans of more modest means subsidize relatively high-income Democratic households."

"Lots of people have asked me to comment on the various proposals to forgive hundreds of billions of dollars in student debt," Rowe wrote. "Many it seems, suspect that I'll be supportive of these efforts, since I've written at length about the outrageous rise of college tuition, and the scandalous ways in which hundreds of thousands of students have been conned into borrowing ridiculous sums of money to purchase degrees that never lead to an actual job. Well, for the record, I do not support student loan forgiveness. "My reasons for opposing student loan forgiveness are not a secret," Rowe continued. "I've written at length on this page about the fundamental unfairness of doing such a thing – especially to the millions of Americans who have paid their college debts, and sacrificed much to do so. I've also said that forgiving student debt would send a terrible message to the very same universities that already gouge their customers with sky-high tuition. Tuition will never come back to earth, if we bail out those who borrowed more than they could repay."

*NEW STUDY FOUND 80% OF COVID-19 PATIENTS WERE VITAMIN D DEFICIENT:

Recent research Trusted Source discovered a correlation between vitamin D deficiency and a higher risk of COVID-19. Now, another new study has found the same — noting that more than 80 percent of people with COVID-19 didn't have adequate levels of the "sunshine vitamin" in their blood. As part of the new study in the Journal of Clinical Endocrinology & Metabolism, researchers looked at 216 COVID-19 patients in a hospital in Spain. The scientists matched the patients to controls from another dataset. Of all the patients, 82.2 percent were deficient in vitamin D.


*AWARD WINNING BANKRUPTCY ATTORNEY, CHARLES DAFF, GIVES THOUGHTS ON U.S NATIONAL DEBT DENIAL:
The U.S. has avoided a debt crisis for decades. That doesn't mean it can't happen, absent real policy changes. Does debt matter? As the Biden administration and its economic leaders prepare ambitious spending plans, a radical new idea is spreading: Maybe debt doesn't matter. Maybe the U.S. can keep borrowing even after the COVID-19 recession is over, to fund "investments" in renewable energy, electric cars, trains and subways, unionized public schools, housing, health care, child care, "community development" schemes, universal incomes, bailouts of student debt, state and local governments, pensions, and many, many more checks to voters. Recently chosen as one of L.A.'s 100 most fascinating people, acclaimed bankruptcy attorney, Charles Daff, weighs in on the national issue.
The argument is straightforward. Bond investors are willing to lend money to the U.S. at extremely low-interest rates. Suppose Washington borrows and spends, say, $10 trillion, raising the debt-to-GDP ratio from the current 100 percent to 150 percent. Suppose Washington just leaves the debt there, borrowing new money to pay interest on the old money. At 1 percent interest rates, the debt then grows by 1 percent per year. But if GDP grows at 2 percent, then the ratio of debt to GDP slowly falls 1 percent per year, and in a few decades, it's back to where it was before the debt binge started. Daff states, "The citizens of the middle class and below watch the federal government and bond investors of Wall Street dance to their own tune. The financial news of bailouts, GDP, deficient spending, and ambiguous spending plans are all noise when the breadwinner of the family is out of work, sick, or otherwise unable to make ends meet."
Daff continues by stating, "It is even noise for those citizens that are not faced with uncertain financial circumstances. A reasonable budget for the federal government to meet social needs has been the formula to avoid a debt crisis for decades. The idea of a financial model to spend on the anticipation of future income many times is imprudent." Daff concludes his thoughts on the upcoming administration by recalling back to the Great Recession and stating, "One only has to ponder the results of tomorrow be damned. A reasonable budget and prudent spending by the Biden Administration will accomplish the development of infrastructure, health care, and community development. The Biden Administration has the opportunity to cut through the noise to really benefit all citizens by measured plans.

*EXAMINER – POLL: DATING IN 2020

  So we asked around….
Of respondents who had dated online before, more than two in five (42%) say they're doing so more now compared to before the pandemic.
Apparently, quarantine can be the perfect time for romance—though not for everyone. 59% of respondents say they will be dating less once the pandemic is over, but 41% say they will date more.
We're similarly polarized on the topic of dating FOMO. 44% say they feel a great deal/some anxiety about losing time to pursue dating during the pandemic, but 56% feel none/not much anxiety about it.
So what does a pandemic date look like? Those we polled said the ideal Covid-safe first date would involve meeting at an outdoor location (39%), video chatting virtually (35%), and staying socially distant with masks on (31%).

Bottom line: "The dating game in COVID is all screen and no scene," said Harris Poll CEO John Gerzema. "While 40% are using dating apps more, 44% have anxiety over lost time dating in real life. Look for a dating boom when the vaccines reach the singles as almost half plan to date more once the pandemic is over."
*WHAT'S UP by Sarah garcia
Investigative reporter Christopher Rufo reported that the Seattle public schools were giving a training program to teachers that instructed them to "bankrupt their white privilege" as well as "commit to the journey" of anti-whiteness while discussing "spirit murder," the idea that Americans schools "murder the souls of Black children every day through systemic, institutionalized, anti-Black, state-sanctioned violence." Rufo began his Twitter thread by writing, "The trainers begin by claiming that teachers are colonizers of Native American 'ancestral lands"' and that 'the United States was built off the stolen labor of kidnapped and enslaved Black people's work, which created the profits that created our nation.'"



*EXAMINER – A LOOK BACK:



An Iraqi woman, dressed as Santa Claus, rides her bicycle in the old city of Mosul, Iraq, December 18, 2020
*STOP THE MADNESS – THINK FREELY: READ LBN EXAMINER:


The LBN Examiner is read in all 50 of the United States and in 26 foreign countries by influencers of all types — from Nobel Prize winners to billionaires from acclaimed journalists to professors at Harvard, Yale and Stanford from US Senators to winners of the Academy Award. 84% of our readers find the Examiner "fearlessly independent" and "unbiased: which is why it is so indispensable to read weekly – especially in the times in which we live.
Now you can invite your friends and family to sign up to receive the LBN Examiner for free (if you've got the guts) —– www.LBNExaminer.com

*EXAMINER – CLOSE UP:



Comedian, Kristen Wiig


*EXAMINER – HEALTH:



This spring, staff, and patients at Brooklyn's Wyckoff Heights Medical Center allowed Meridith Kohut to document their reality on the front line of the pandemic as COVID-19 killed thousands in New York City. They wanted to warn the rest of the country to avoid their fate. On April 22, she captured Kyle Edwards gathering lanterns from inside one of the refrigerated semitrailers that held the overflow of corpses. "Each body bag represented so much pain and suffering, lives lost and families upended," says Kohut, haunted that the warning went unheeded.
*THINK FREELY – BE INDEPENDENT – MAKE UP YOUR OWN (DAMN) MIND: READ LBN EXAMINER



Now you can invite your friends and family to sign up to receive the LBN Examiner for free (if you've got the guts) —– www.LBNExaminer.com


*EXAMINER – SEE IT:



George Clooney in Los Angeles, where he has been quarantining with his family.


*WHO READS LBN EXAMINER?:
 Famed pop-star Barry Gibb along with along with 12 members of the White House staff, 3 Nobel Prize winners, over 100 Academy Award winners, 6 U.S. Senators, and over 300 Grammy Award winners.


*EXAMINER – A LOOK BACK:



Elizabeth Taylor and her 33-carat-diamond engagement ring, bought for her by Richard Burton in 1968. They would divorce, re-marry, and divorce again by 1975.
*EXAMINER – A DIFFERENT VIEW:….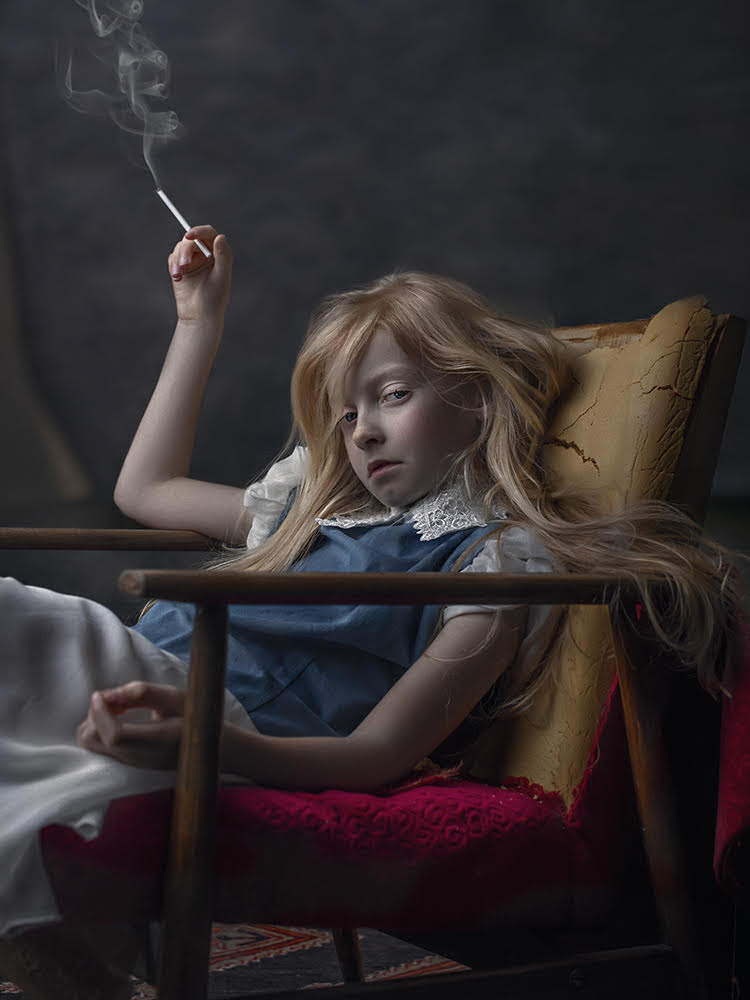 LBN Examiner Edited By: Aurora DeRose
LBN Examiner Disclaimer: 1.) The LBN Examiner accepts no liability for the content of this email, or for the consequences of any actions taken on the basis of the information provided. The LBN Examiner is not associated with any commercial or political organization and is transmitted via the web for the sole benefit of its subscribers. 2.) Unfortunately, computer viruses can be transmitted via email. The recipient should check this mail and any attachments for the presence of viruses.