*EXAMINING FROM THE INDEPENDENT CENTER:
If your politics lean left, you likely didn't hear that the City of Detroit is suing BLM activists alleged to have engaged in disorderly conduct, incited riots, and destroyed public property.
If your politics bend to the right, you probably didn't hear that four of President Trump's recent pardons went to former private security contractors jailed for killing 14 Iraqi civilians without cause.
*PROPOSED HOUSE RULES ELIMINATE GENDERED TERMS LIKE 'FATHER' AND 'DAUGHTER':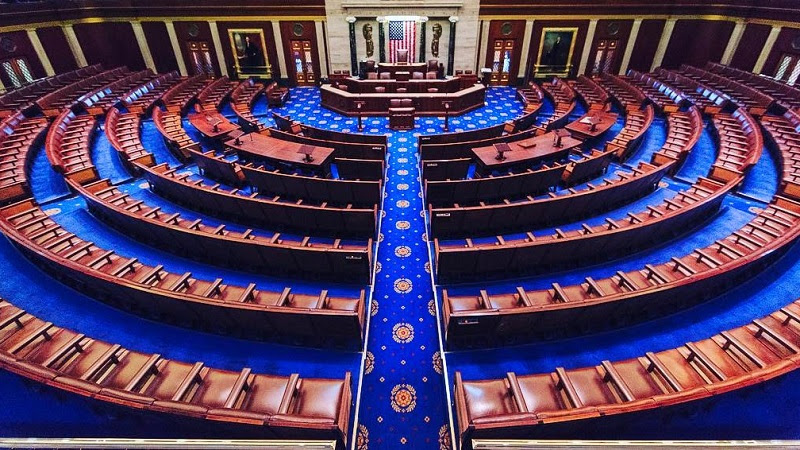 The Rules Package for the 117th Congress includes a proposal to replace gendered language referring to a representative's family members with gender-neutral terms, House leaders announced. Democratic California Rep. Nancy Pelosi and Democratic Massachusetts Rep. James McGovern, chairman of the Rules Committee, announced changes to the House rules that will "honor all gender identities" by modifying the pronouns and familial relations references in the rules, the Committee on Rules announced.

The resolution would change "pronouns and familial relationships in the House rules to be gender-neutral or removes references to gender, as appropriate, to ensure we are inclusive of all Members, Delegates, Resident Commissioners and their families – including those who are nonbinary," McGovern's announcement said. The new rules also change "seamen" to "seafarers," "chairman" to "chair" and "submit his or her resignation" to "resigns," according to the resolution. References to fathers, mothers, fathers, sons, daughters, brothers, sisters, husbands, wives and in-laws would be changed to "parent, child, sibling, spouse, or parent-in-law," according to the resolution. Extended family members would be referred to as "child's parent" instead of aunt or uncle, stepparents, and siblings-in-law.
*THE PANDEMIC MINTED 50 NEW BILLIONAIRES IN THE HEALTHCARE SECTOR:  
According to Forbes, there were 50 new billionaires — scientists, researchers, and doctors — in the healthcare sector this year. The majority of these billionaires are from China…
… the site of the COVID-19 outbreak and home to more than 30 new "3-comma club" members.

Here are other notable members:
· The team behind Pfizer's vaccine: Uğur Şahin (net worth = $4.2B) — a Turkish physician — founded Germany-based BioNTech in 2008 with his wife, Özlem Türeci, the company's chief medical doctor. The team partnered with Pfizer on a vaccine.

· The Moderna team: Three billionaires were minted from the other major vaccine. Stéphane Bancel ($4.1B) is the CEO, while Timothy Springer ($2.0B) and Robert Langer ($1.5B) are professors at Harvard and MIT, respectively, who both made early investments in Moderna.

· The vial maker: Stevanato Group is "the world's second-largest producer of glass vials and a prominent supplier of vials for more than 40 Covid-19 vaccines." Its president, Sergio Stevanato, is worth $1.8B

· The lab man: From antibody tests to vaccine trials, Cincinnati-based Medspace does it all. Its founder and CEO, August Troendle, is worth $1.3B.
*ENOUGH!-ALASKA AIRLINES BECOMES FIST MAJOR U.S AIRLINE TO ANNOUNCE EMOTIONAL SUPPORT ANIMAL BAN:
Alaska Airlines will soon ban emotional support animals from flights, becoming the first major U.S. airline to do so after the Department of Transportation revised its regulations earlier this month about what constitutes a service animal. Beginning Jan. 11, Alaska will only allow service dogs, which it defined in a press release as dogs that are " specially trained to perform tasks for the benefit of a qualified individual with a disability," including psychiatric service dogs, the airline said Tuesday in a news release. Passengers with emotional support animals with reservations booked prior to Jan. 11 will still be allowed to fly, but no exceptions will be made after Feb. 28. The DOT announced Dec. 2 its revised Air Carrier Access Act would no longer classify emotional support animals as service animals, which are allowed to fly with passengers on commercial airlines under federal law.

*84 REPS WANT TO KEEP ABILITY TO CARRY GUNS IN CAPITAL, SAY DC IS UNSAFE:

Colorado Congresswoman-elect Lauren Boebert, alongside 83 other Representatives, have countered an effort by Democratic legislators to disallow politicians from carrying firearms in the Capitol. Boebert, a vocal supporter of gun rights, rallied the group of lawmakers to oppose a measure by Democratic California Rep. Jared Huffman to prohibit gun carry throughout Capitol grounds. Huffman garnered support from 19 other House members and said the "current regulations," which allow concealed firearms for politicians, "create needless risk" in a mid-December letter. "I refuse to give up my Second Amendment rights," Boebert said in a press release. "I'm a 5-foot tall, 100-pound mom with four children and will be walking to work and serving in one of the most dangerous cities in the U.S."

The letter from those supporting the ability to carry guns in the Capitol read, "If Members can't carry on Capitol grounds, they can't protect themselves in D.C. while making their way to and from their offices to perform their official duties. The 'last-mile' transition of self-protection is critical. The current regulations provide transitional coverage once the Member is physically on campus."Boebert is the owner of Shooters Grill in Rifle, Colorado, a gun-themed restaurant where waitstaff openly carry pistols. The restauranteur has also insisted that she plans to carry her Glock while serving in Washington, D.C,, the Denver Post reported in late November.
*EXAMINER – READER QUESTION:



Imagining our alternate selves can be fuel for fantasy or fodder for regret. True or False. Send your reply to:
LBNExaminer@TimeWire.net
*EXAMINER – INVESTIGATES: VIRTUAL HAPPY HOUR
For Americans working from home in 2020, it seems happy hour is starting a little earlier than usual. A new survey finds many people are nearly half of adults working remotely have secretly signed off early to have a drink. The survey polled 2,000 Americans (approximately 800 of whom are over 21 and working from home) to examine the bad habits people are picking up during lockdown and the impact it's having on their planning for the new year. Forty-six percent of those working from home have clocked out early to pour themselves a drink at least once during their time in quarantine. Another 45 percent of these respondents have even admittedly taken the liberty of having an alcoholic drink during the workday.

Conducted by OnePoll on behalf of HOP WTR, the survey discovered that 53 percent of those polled have been drinking alcohol more frequently during lockdown. More than six in 10 employed respondents (1,400 people) shared that virtual happy hours with their co-workers has increased their alcohol intake during quarantine. Over half (52%) of respondents also said that they've felt the need to drink while watching the news this year and they average about four adult beverages each week. It's no surprise that six in 10 adults shared they'll be trying to drink less for the remainder of 2020. The survey finds having a few extra drinks isn't the only habit respondents have picked up during lockdown. Two in five of all 2,000 respondents shared they've been snacking more and enjoying more comfort foods as quarantine continues. Americans have also been stress-eating an average of three times a week. Other bad habits picked up during this time included drinking too much caffeine (32%) and staying in pajamas all day (23%).


*EXAMINER – LENS:



Some large employers are already experimenting with satellite offices in the suburbs of cities in which they already have a downtown headquarters.
*DOWNSIZE THE NONSENSE IN 2021 – READ LBN EXAMINER: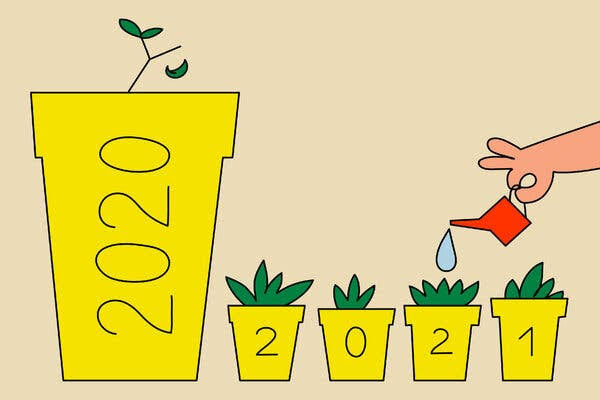 The LBN Examiner is read in all 50 of the United States and in 26 foreign countries by influencers of all types — from Nobel Prize winners to billionaires from acclaimed journalists to professors at Harvard, Yale and Stanford from US Senators to winners of the Academy Award. 84% of our readers find the Examiner "fearlessly independent" and "unbiased: which is why it is so indispensable to read weekly – especially in the times in which we live.
Now you can invite your friends and family to sign up to receive the LBN Examiner for free (if you've got the guts) —– www.LBNExaminer.com
*EXAMINER – MUSIC: BILLIE ELISH CALLS OUT 'BABIES' WHO UNFOLLOWED HER FOR POSTING BREAST
For a hot recording artist who's notorious for concealing her young body in intentionally unsexy baggy clothes, Billie Eilish sure does create a lot of hubbub about boobs. As the latest A-lister to take part in the viral "Post a Photo Of"Instagram challenge, the "Bad Guy" singer appears to have lost 100,000 followers in one hour on Tuesday — after sharing a series of images of female breasts. As one fan documented on Twitter, Eilish's follower count rapidly dropped from 73 million on the platform to 72.9 million. But the entire episode seems to have cracked up the 19-year-old Grammy-winning singer-songwriter, who just happens to be one of the most-followed individuals on the 'Gram. "LMFAOOO y'all babies smh," she posted along with a screenshot on her Instagram Story. Prompted by a fan's ask of "Post a Picture Of: a drawing you're really proud of," Eilish responded "probably these," and shared a series of artsy paintings and sketches of the breasts, nipples and butts, some featuring a huge snake enveloping the nude female bodies of various shapes and sizes. The now-expired artwork was captured and shared for posterity by Cosmopolitan and Consequence of Sound.
*THINK FREELY – BE INDEPENDENT – MAKE UP YOUR OWN (DAMN) MIND: READ LBN EXAMINER




*EXAMINER – BUSINESS INSIDER:



Across the entire S&P 500 index, 6 stocks gained at least 100% during 2020:

1.     Tesla ($TSLA): +743%
2.     Etsy ($ETSY): +302%
3.     Nvidia ($NVDA): +122%
4.     Paypal ($PYPL): +117%
5.     L Brands ($LB): +106%
6.     Albemarle ($ALB): +102%


*WHO READS LBN EXAMINER?:
Beloved children's-book author and illustrator, Mo Willems, along with 12 members of the White House staff, 3 Nobel Prize winners, over 100 Academy Award winners, 6 U.S. Senators, and over 300 Grammy Award winners.


*EXAMINER – A LOOK BACK:



Paris, Street View, 1949
*EXAMINER – THOUGHT OF THE DAY by Bret Stephens:
I was reminded of this again reading an extraordinary essay in The Washington Post by former Secretary of State George Shultz, who turned 100 on Sunday. His central lesson after a life that spanned combat service in World War II, labor disputes in steel plants, the dismantling of segregation and making peace with the Soviets: "Trust is the coin of the realm."

"When trust was in the room, whatever room that was — the family room, the schoolroom, the locker room, the office room, the government room or the military room — good things happened," Shultz wrote. "When trust was not in the room, good things did not happen. Everything else is details."
*EXAMINER – A DIFFERENT VIEW:….

To ensure LBN EXAMINER hits your inbox regularly, please follow these steps for a seamless, direct-to-inbox experience: If you use Gmail, move LBN Examiner e-mails to your primary inbox. If you use Apple Mail, add LBN Examiner your V.I.P. list. And if you use Outlook, add us to your favorites. LBNExaminer@TimeWire.net Add LBN Examiner to your address book: If you use another e-mail client, please use a combination of the above steps.

LBN Examiner Disclaimer: 1.) The LBN Examiner accepts no liability for the content of this email, or for the consequences of any actions taken on the basis of the information provided. The LBN Examiner is not associated with any commercial or political organization and is transmitted via the web for the sole benefit of its subscribers. 2.) Unfortunately, computer viruses can be transmitted via email. The recipient should check this mail and any attachments for the presence of viruses.