*EXAMINING FROM THE INDEPENDENT CENTER:

If your politics lean left, you likely didn't hear that the City of Detroit is suing BLM activists alleged to have engaged in disorderly conduct, incited riots, and destroyed public property.
If your politics bend to the right, you probably didn't hear that four of President Trump's recent pardons went to former private security contractors jailed for killing 14 Iraqi civilians without cause.
*2020 WAS SO BAD, 1 IN 6 AMERICANS ENTERED THERAPY FOR THE FIRST TIME:
From health to the economy, it's no secret 2020 will go down as one of the most stressful years in recent memory for people around the world. So just how difficult was 2020? Enough that more than one in every six Americans entered therapy for the first time, according to a new survey. A OnePoll study of 2,000 adults reveals these new patients joined the 31 percent of Americans who either continued or returned to therapy during the last year. Researchers find 15 percent also began taking medication for mental health issues for the first time in 2020. Another 15 percent changed or increased their prescription dosages during the pandemic.Despite the surge in Americans asking for help, the poll finds there's still a negative perception about going to therapy. Forty-seven percent believe that entering therapy is a sign of weakness. The survey, commissioned by Vida Health, does note that just a quarter of respondents (27%) have never visited a therapist in their lifetime.

Three in 10 people who are not in therapy say it's because they don't believe their problems are "big enough" to need professional help. Another 32 percent say they can "handle their problems on their own." "Americans often place other priorities above their own mental health needs, not just because of stigma but because of time," says Vida Health's Chief Clinical Officer Dr. Chris Mosunic in a statement. "They often see work, home and social responsibilities as being more important than their personal health and well-being. But just as they tell you on airplanes when the oxygen masks come down, we can't help others if we don't take care ourselves first."

As you might expect, the coronavirus pandemic was a major reason why Americans are now seeking a therapist's help for their issues. Forty-five percent of respondents say they considered seeking treatment due to COVID-19. Just 15 percent of Americans think the pandemic did not damage their mental health. Entering 2021, the winter weather is now adding to the problems of many people. Over six in 10 adults (62%) say they feel more depressed during the winter months. One in three (32%) call winter the worst season for their mental health.
*ROWAN ATKINSON, STAR OF "MR. BEAN", CONDEMNS CANCEL CULTURE:
A 'MEDIVAL MOB LOOKING FOR SOMEONE TO BURN'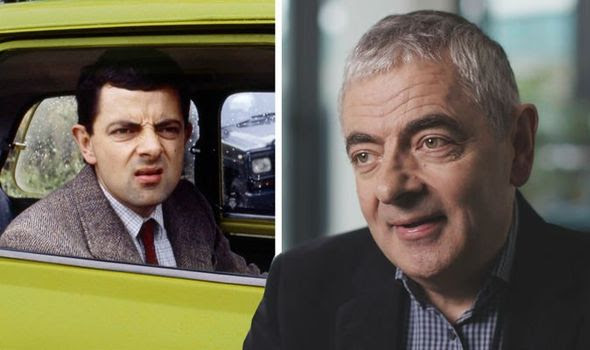 British superstar Rowan Atkinson, who will forever be immortalized as the iconic "Mr. Bean," has joined Ricky Gervais and John Cleese in the fight against cancel culture. Speaking with U.K.'s Radio Times, Atkinson said that the modern act of destroying people in an instant due to past or present sins is the "digital equivalent of the medieval mob roaming the streets looking for someone to burn." "The problem we have online is that an algorithm decides what we want to see, which ends up creating a simplistic, binary view of society," he said, as reported by Variety.

"It becomes a case of either you're with us or against us. And if you're against us, you deserve to be 'canceled.'" "It's important that we're exposed to a wide spectrum of opinion, but what we have now is the digital equivalent of the medieval mob roaming the streets looking for someone to burn," Atkinson added. "So it is scary for anyone who's a victim of that mob and it fills me with fear about the future." Atkinson joins the ranks of several British comedians who have condemned cancel culture, including "Monty Python" alum John Cleese and Ricky Gervais.  Speaking with Reuters this past July, Cleese said that cancel culture, often fueled by political correctness, "misunderstands the main purposes of life, which is to have fun."
*CHINESE SOLDIERS' COMBAT GEAR INCLUDES NEW
"SELF-DESTRUCT" MODE:

We're learning more and more about China's rapidly growing military capabilities. In addition to the huge growth in China's Navy and Air Force, the CCP's soldiers are being outfitted with new, high-tech equipment that includes a satellite link to every soldier and a "self-destruct" function. "There was mention that self-destruction mode could even be triggered remotely by the commander, allowing the soldier to 'maintain military dignity' and prevent information leakage." — ZeroHedge.com. We note this new technology is akin to the classic "suicide pill" we often see in spy movies and James Bond films. A soldier would be able to use the "self-destruction" mode in a grim situation. What is really concerning is the ability for a commander to trigger that mode remotely.
*CARTOON NETWORK TELLS CHILDREN 'THERE ARE MANY GENDER IDENTITIES':

After telling children about the scourge of systemic racism, the Cartoon Network is now telling kids about the many different "gender identities" they can partake in. In a social media post on Monday, the children's channel shared a comic strip about the supposed importance of not guessing someone's pronoun or gender identity based on appearance. "Here's to not only normalizing gender pronouns, but respecting them, too. Whether you use he/she/them or something else, we acknowledge and LOVE you!" Cartoon Network captioned the post.

"Gender pronouns describe a person's gender identity," says one comic strip. "Examples of pronouns are she/her, they/them, and ze/zir. A lot of people are learning about gender. If you're comfortable, you can share your own pronouns." Another comic featured two characters teaching a girl about different pronouns like "they/them." "I'm Alex! Mine are they/them too! I feel seen," one character says. "Using someone's pronouns shows respect. We all need to be seen and loved for who we are," says the final comic strip.

*BOBCAT CARPET & FABRIC CARE, ACCLAIMED CARPET COMPANY, DEBUTS ITS FAMOUS "ALL GONE" CARPET AND FABRIC SPOTTER ONLINE:
After 42 years of caring for some of the finest Carpet, rugs and textiles in homes around Southern California, Al and Vickie Casas, owners of Bobcat Carpet & Fabric Care, have chosen to bring their unrivaled "All Gone" Carpet and Fabric Spotter to the internet. This is the same phenomenal spot cleaner Bobcat's expert cleaning crews use to remove spots and stains from client's textiles and each client is given a small bottle with every job to assist with spot treatment in between professional cleanings.
"With the COVID 19 shutdown, clients have been eager to perform small spot cleaning on their own more frequently without the cost and intrusion of workmen in their homes. We wanted to make it easier for clients to shop online," states Al Casas. " 'All-Gone' was developed many years ago in response to our clients' needs for a safe and effective carpet & fabric spotter. We understand professional textile cleaning is a luxury service so it was important to us for our clients to have a product that could be used to treat and remove stains on their own."
"At the time, there was nothing on the market that we could recommend to our clients that was safe for all materials, was an effective spot remover, and didn't cause re-soiling in the areas it was used. In turn 'All Gone' was created," concludes Al Casas. "All Gone" Carpet & Fabric Spotter is now available on the web here: https://buyallgone.com/.

*ACCLAIMED AUTHOR, STEVEN MARKOFF, NEW POLITICAL BOOK ABOUT GEORGE W. BUSH PRAISED BY KIRKUS REVIEWS:
Acclaimed Author Steven Markoff has a new book, "The Case Against George W. Bush," that was released late last year on November 13, 2020, and is available for purchase on numerous retail sites. In the small time of its availability, it has been a widespread critical success. The book won the Best of Los Angeles Award – "Best Political Book – 2020" and is now getting rave reviews by other prestigious media outlets. One such is the renown book reviewing site Kirkus Reviews.
"A sharp prosecution against the former president for the disasters of 9/11 and the Iraq War. As Christopher Hitchens did with Henry Kissinger, so Markoff does with George W. Bush…with every bit of the righteous indignation," praises Kirkus Reviews. "A provocative, readable indictment for our time….Throughout, Markoff restrains himself from hyperbole and rhetorical flourish, at least until the very end of the book, when he asks, pointedly, 'Did he think he was above the law or did he care?' His answer, that we'll likely never know, does not diminish his characterization of the offenses as 'reckless, dishonest, and tragically unnecessary.'"
"The Case Against George Bush" is told through almost 600 sourced quotes from over 100 published books and reports. Authors quoted include those from all over the political spectrum including former British Prime Minister Tony Blair; Hans Blix, head of the United Nations Monitoring, Verification and Inspection Commission from March 2000 to June 2003; President George W. Bush; former Vice President Richard "Dick" Cheney; former US Senator Russ Feingold; former Secretary of State Condoleezza Rice; former Secretary of Defense Donald Rumsfeld; and writers and journalists such as Steve Coll, Frank Rich, Craig Unger, and Bob Woodward.
To check out the full review from Kirkus Reviews, see it here: https://www.kirkusreviews.com/book-reviews/steven-c-markoff/the-case-against-george-w-bush/
Markoff notes tragically that, "9/11, the precursor to Bush's torture and Iraq invasion, did not have to be." A quote in his book shows that 9/11 Commission Chairman, Thomas Kean, in a CBS interview in 2003 suggested that the 9/11 attacks might have been prevented. Markoff further states that, "My book simplifies three crimes of George W. Bush, in a way that makes it easy to read and understand. Also, reading about W.'s crimes almost 20 years later, shows how a president hiding important information from the public can lead to unnecessary death and destruction, similar to unnecessary deaths from Covid, when our current president admittedly downplayed the danger and toxicity of Covid in 2020."
"The Case Against George W. Bush" is an important historical documented perspective. In the book, George W. Bush is accused of three crimes:
-Criminal negligence, because Bush turned a blind eye to the extensive intel he received (beginning even before taking office) that we would be attacked by Al-Qaeda while falsely telling the American people the danger to our country was Saddam Hussein and his WMD. The carnage and damage from Bush not attempting to deal with those threats came to fruition when we were attacked by Al-Qaeda on 9/11.
-Torture, because Bush, in contravention of US and international law, approved if not boasted about torturing captives and secretly sending some off to other countries to be tortured.
-Misleading our country into unnecessarily attacking Iraq in 2003: The estimated deaths from that war exceeded 500,000, many of them women and children. The destruction of other lives, including returning wounded vets and families torn asunder was incalculable.
100% of the royalties the author would normally receive from the book are being directly donated to the nonprofit National September 11 Memorial & Museum in NYC [www.911memorial.org]. "If you know of others who may be interested in this book, we'd appreciate you telling them about it," states Steve Markoff.
Order a copy (or copies) of the book today.
To order, simply click on any of the following links:
Amazon
Barnes & Noble
Rare Bird (for signed copies)
http://thecaseagainstgeorgewbush.org/
*'SHE HAS WAITED LONG ENOUGH': JUDGE RULES FATHER WHO RAPED DAUGHTER CAN RECEIVE SEX CHANGE ON TAXPAYER DIME: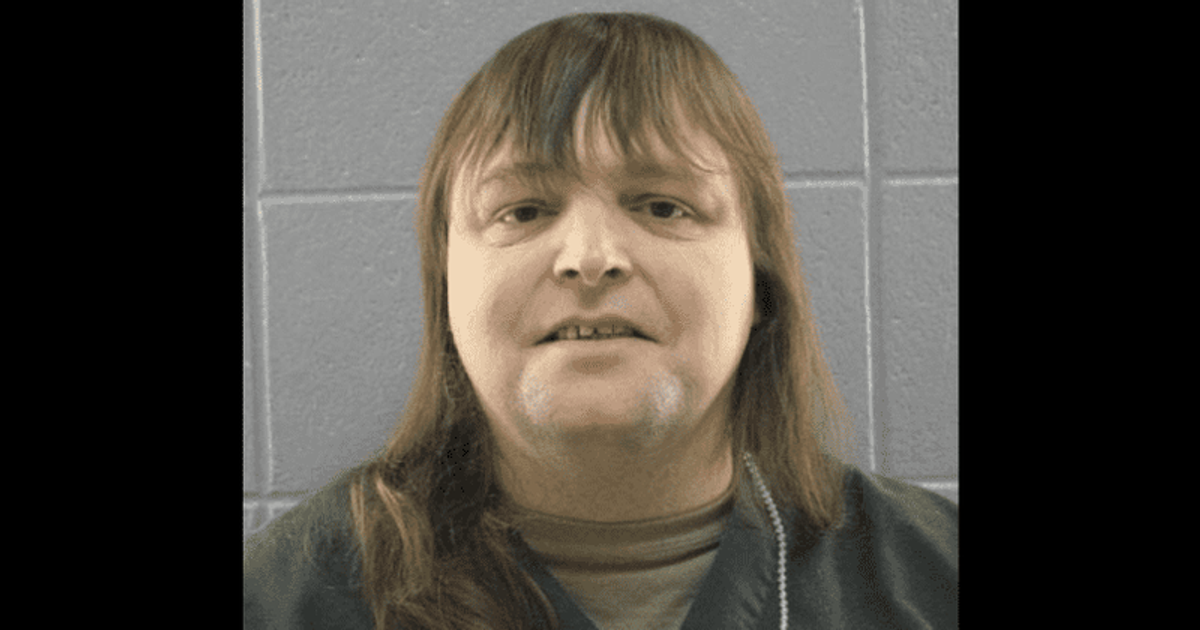 A Wisconsin man who is imprisoned for having raped his own daughter is constitutionally entitled to receive a sex change at taxpayer expense, a federal judge ruled earlier this month. Mark Allen Campbell, 49, who was sentenced in 2007 to 34 years in jail after pleading guilty to first-degree sexual assault against his daughter, now identifies as a transgender woman and prefers the name Nicole Rose Campbell.U.S. District Judge James Peterson ruled that Campbell is entitled to sex change surgery and that he should be moved to a women's prison in the meantime. Because there is only one surgeon in Wisconsin who performs sex changes, the wait could be a while. Cambell will be the first in Wisconsin to undergo such a procedure while in state custody.

"The rights of transgender persons and sex reassignment surgery remain politically controversial, even outside the prison context," wrote Peterson. "And some members of the public are outraged at any effort to improve the health and well being of inmates. But the true public interest lies in alleviating needless suffering by those who are dependent on the government for their care." "I decline to impose any further prerequisites on Campbell's sex reassignment surgery; she has waited long enough," Peterson further wrote. First incarcerated in Racine Correctional Institute, a men's prison in Sturtevant, Wisconsin, Campbell first requested a sex change operation in 2013, which was denied. Campbell has nevertheless been dressing as a woman while receiving female hormones and transgender counseling thanks to taxpayer money.
*EXAMINER – INVESTIGATES:


Peloton, the company that sells $2000 plus spin bikes and charges $39.00 a month for classes has reportedly doubled its sales during the pandemic.
About 5 million potential eligible people don't claim the earned income tax credit annually according to the tax policy center.


*EXAMINER – LENS:
Louise Linton, the wife of Steven Mnuchin, the departing Treasury secretary, has written, directed, financed, and starred in a movie that rather cleverly and campily satirizes the femme fatale archetype.
*FACTS ARE STUBBORN THINGS – DEAL WITH IT! —- READ LBN EXAMINER:
Did you know that the LBN Examiner is read each week in 26 foreign countries including *Delhi, India *Shanghai, China *Sao Paulo, Brazil *Mexico City, Mexico *Dhaka, Bangladesh *Cairo, Egypt *Beijing, China *Mumbai, India along with all 50 of the United States.
Now you can invite your friends and family to sign up to receive the LBN Examiner for free (if you've got the guts) —– www.LBNExaminer.com
*EXAMINER – HEALTH: GPS OF THE MIND, SCIENTIST DISCOVER NEW DISTANCE-DETECTING 'VECTOR TRACE' BRAIN CELLS

Just like a car, scientists say the brain contains cells that act like a GPS. It turns out, we also have an odometer in our brain too. Researchers from Durham University in England say they've discovered a new "distance sensitive" brain cell. Their study finds these cells take note of how we far travel during trips and can record the locations of pertinent objects and landmarks along the way. Some people are far better at directions and finding their way than others, but everyone's brain contains a number of "GPS-like" brain cells responsible for mapping out places we've already seen in the mind's eye. These cells, for example, remember your office's break room layout or your favorite route to take back from the mall. The existence of these cells isn't breaking news, but these newly discovered Vector Trace cells are adding an entirely new chapter to what we know about the mind and direction.

"The discovery of Vector Trace cells is particularly important as they are found in the area of the brain that's the first to be attacked by disorders such as Alzheimer's disease. This could explain why a common symptom of the disease, and a key early warning sign, is losing or misplacing objects," according to Dr. Steven Poulter and his team in a release. "It looks like Vector Trace cells connect to creative brain networks which help us to plan our actions and imagine complex scenarios in our mind's eye. Vector trace cells acting together likely allow us to recreate the spatial relationships between ourselves and objects, and between the objects in a scene, even when those objects are not directly visible to us," adds co-author Dr. Colin Lever.
*THINK FREELY – BE INDEPENDENT – MAKE UP YOUR OWN (DAMN) MIND: READ LBN EXAMINER

Now you can invite your friends and family to sign up to receive the LBN Examiner for free (if you've got the guts) —– www.LBNExaminer.com


*EXAMINER – A LOOK BACK:
October 1942. Washington. D.C. "Clerical workers processing forms for production requirement plan — Priorities Division, War Production Board."


*WHO READS LBN EXAMINER?:



Crime novelist, Tana French, along with 12 members of the White House staff, 3 Nobel Prize winners, over 100 Academy Award winners, 6 U.S. Senators, and over 300 Grammy Award winners.
*EXAMINER – A DIFFERENT VIEW:….
LBN Examiner Disclaimer: 1.) The LBN Examiner accepts no liability for the content of this email, or for the consequences of any actions taken on the basis of the information provided. The LBN Examiner is not associated with any commercial or political organization and is transmitted via the web for the sole benefit of its subscribers. 2.) Unfortunately, computer viruses can be transmitted via email. The recipient should check this mail and any attachments for the presence of viruses.