*EXAMINER-VACCINE CHECK-IN:

This current list shows the number of Covid-19 doses administered per 100 people in every country. Here's the top 10 as of January 27th evening: Israel: 49.1 doses per 100 people UAE: 27.9 United Kingdom: 11.3 Bahrain: 8.5 US: 7.1 Italy: 2.6 Germany: 2.4 France: 1.8 China: 1.6 Russia: 0.7 Bottom line: The public health world is looking to Israel for signs of vaccine effectiveness. And the early results are encouraging: Vaccines (even after just one dose) appear to be causing significant drops in Covid infections. But for now, the new coronavirus strain is keeping Israel's economy shut down—the government temporarily banned all international flights.
*RUPERT MURDOCH CONDEMNS 'AWFUL WOKE ORTHODOXY' AND SOCIAL MEDIA 'CENSORSHIP' IN SPEECH:


Rupert Murdoch, head of News Corp. said that media organizations are facing widespread "censorship" that seeks to "stop individuals and societies from realizing their potential. Murdoch made the statement in his pre-taped acceptance of a lifetime achievement award from the Australia Day Foundation, the New York Times reports. Murdoch, whose News Corp. Australia properties reach more than 17 million Australians monthly, and whose Fox News Twitter account has 20 million followers, also referred in the video to "rigidly enforced conformity, aided and abetted by so-called social media" as being a "straitjacket on sensibility."

"For those of us in media," Murdoch says in the video, "there's a real challenge to confront: a wave of censorship that seeks to silence conversation, to stifle debate, to ultimately stop individuals and societies from realizing their potential. This rigidly enforced conformity, aided and abetted by so-called social media, is a straitjacket on sensibility. Too many people have fought too hard in too many places for freedom of speech to be suppressed by this awful woke orthodoxy."
*RFK JR. FALSELY TYING HANK AARON'S DEATH TO VACCINE: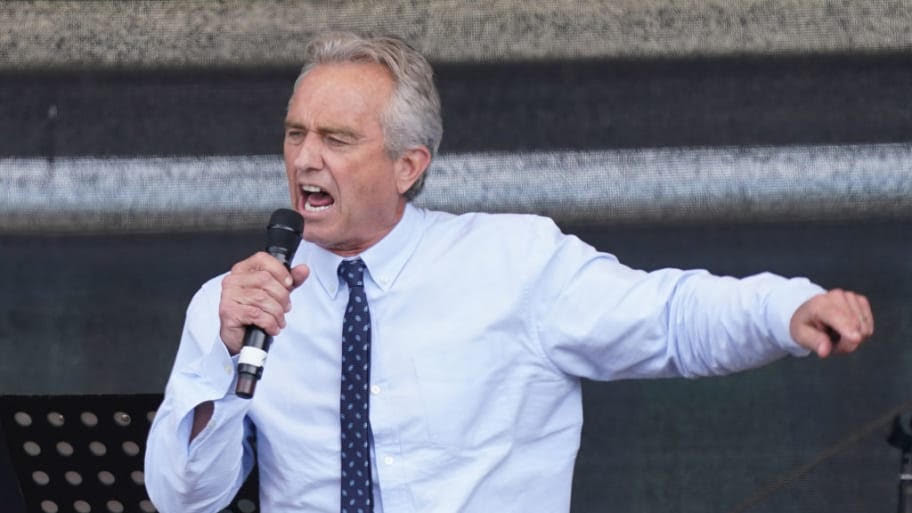 Anti-vaccine pseudoscience peddler Robert F. Kennedy, Jr. used baseball legend Hank Aaron's death in a desperate attempt to fan hysteria over the coronavirus vaccine late Friday. Kennedy, whose fact-free work has been rebuked by his own family, tweeted Friday, "Hank Aaron's tragic death is part of a wave of suspicious deaths among elderly closely following administration of COVID vaccines. He received the Moderna vaccine on Jan. 5 to inspire other Black Americans to get the vaccine." Aaron died at age 86 on Friday morning. There has not been a wave of irregular deaths among the elderly after receiving the Moderna vaccine, which has been declared safe for use by older people by the World Health Organization, the Food and Drug Administration, and dozens of governments.
*PETA CALLS ON HUMANS TO DENOUNCE ANIMAL INSULTS LIKE 'CHICKEN' OR 'PIG':
This is animal advocate abuse. People for the Ethical Treatment of Animals demanded this week that people stop using "speciesist" terms such as "chicken," "pig" or "rat" as insults for humans — and promptly got ripped as dodos for the stunt. The PETA tweet was so widely mocked online that it soon boasted an embarrassing ratio of almost 11,000 comments to just over 3,000 likes as of Thursday morning.

"Calling someone an animal as an insult reinforces the myth that humans are superior to other animals & justified in violating them," the animal-rights advocacy group said in its earnest call to action. "Stand up for justice by rejecting supremacist language." PETA social-media reps also included a chart detailing the human "supremacist" terminology and suggesting alternative language such as using "coward" instead of "chicken," "snitch" in lieu of "rat," "jerk" rather than "snake," "repulsive" rather than "pig" and "lazy" to cast aspersions onto someone with sloth-like tendencies. Needless to say, the majority of commenters deemed the directive a bit cuckoo.
*ANTIFA MILOTATS SMASH UP ORIGINAL STARBUCKS DURING ANTI-BIDEN POTEST:
They really don't want Joe. Antifa militants chanted "f—k" President Biden during a rampage through Seattle after the inauguration — and smashed up the historic site of the very first Starbucks. Seattle cops made at least three arrests as at least 100 protesters scrawled graffiti, smashed windows and even set fire to an American flag, according to the Seattle Times. Videos showed the mob chanting their allegiance to "Antifa" and repeatedly decrying the election of a left-wing president, Biden. "F—k Trump, f—k Biden too, they don't give a f—k about you," a large crowd chanted in one clip. Some said they took to the streets because they were disgusted that the new president had called for unity rather than attack their right-wing opponents. "Calling for unity with people who actively want to harm people is disgusting," a woman named Anna told the Seattle Times.


*CHICKEN IS BLOWING UP:
In the year through November 2020, there were 213 chicken sandwich announcements across America's top restaurant and convenience chains, up 22% Year over Year. Some recent chicken sandies you may have seen or eaten:

· Shake Shack's Korean-style iteration
· McDonald's chicken McGriddle
· KFC's new "best chicken sandwich ever" (we're calling false advertising here)

Fast-food burgers actually still outsell chicken sandwiches 3-to-1. However, America's broader dietary habits have skewed toward poultry since the early '90s, with 1.4B more units of chicken sold than beef last year. Chicken looks to be the future of fast food: It's less costly than beef, which appeals to budget-conscious consumers. But restaurants do have to install new equipment to batter the chicken fillets.
*EXAMINER – SEE IT:



The Israeli series "Losing Alice," starring Ayelet Zurer as a filmmaker caught in a tangled psychosexual web, is one of several acclaimed foreign shows arriving on American TV this week.
*EXAMINER – INVESTIGATES:


Robots are able to manipulate human emotions. In one experiment, when a robot begged participants not to turn it off, about 30% obeyed the robot rather than the researcher.


*EXAMINER – A LOOK BACK: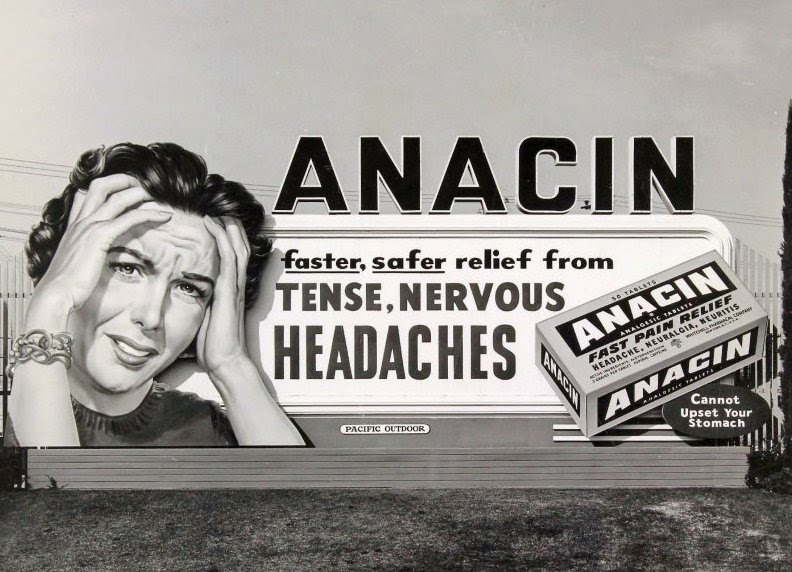 Los Angeles circa 1954-57. "Anacin: Faster, safer relief from tense, nervous headaches.
*WHY READ LBN EXAMINER – "Fearlessly Independent" and "Unbiased" since 2002



"More and more people are seeking media outlets that affirm their beliefs, not inform them. News outlets have become echo chambers that tailor their content for a specific partisan audience." —– Acclaimed presidential pollster, Frank Luntz
Now you can invite your friends and family to sign up to receive the LBN Examiner for free (if you've got the guts) —– www.LBNExaminer.com
*EXAMINER – LENS:



President Joe Biden conducts a virtual swearing-in ceremony for members of his new administration in the State Dining Room at the White House.
*THINK FREELY – BE INDEPENDENT – MAKE UP YOUR OWN (DAMN) MIND: READ LBN EXAMINER



Now you can invite your friends and family to sign up to receive the LBN Examiner for free (if you've got the guts) —– www.LBNExaminer.com


*EXAMINER – READER QUESTION:
Thirty years from now, what will historians consider the most consequential event of January 2021 — the storming of the U.S. Capitol by an insurrectionist mob, or Aleksei Navalny's heroic return to Moscow, followed by his immediate arrest?

Please send your reply to: LBNExaminer@TimeWire.net .


*WHO READS LBN EXAMINER?:
Senator Rob Portman along withalong with 12 members of the White House staff, 3 Nobel Prize winners, over 100 Academy Award winners, 6 U.S. Senators, and over 300 Grammy Award winners.


*EXAMINER – HEALTH: SMOKING'S LONG DECLINE IS OVER



The decades-long decline in U.S. cigarette sales halted last year as people in lockdown lit up more frequently and health concerns around e-cigarettes caused some vapers to switch back to cigarettes. Before the pandemic, U.S. cigarette unit sales had been falling at an accelerating rate, hitting 5.5% in 2019, as smokers quit or switched to alternatives like e-cigarettes. The pandemic put the brakes on that slide. In 2020, the U.S. cigarette industry's unit sales were flat compared to the previous year, according to data released Thursday by Marlboro maker Altria Group Inc. MO +2.15%

People had more opportunities to smoke because they spent more time at home and had more money to spend on cigarettes because they spent less on gas, travel and entertainment, Altria said. They drank more liquor, too, buoying spirits makers. At the same time, some e-cigarette users turned back to combustible cigarettes because of increased e-cigarette taxes, bans on flavored vaping products and confusion about the health effects of vaping, consumers and industry officials say. Altria on Thursday didn't offer a projection for cigarette sales in 2021, saying it would depend in part on the rollout of the Covid-19 vaccine and how consumers' behavior changes after they are vaccinated.
*EXAMINER – A DIFFERENT VIEW:….
LBN Examiner Disclaimer: 1.) The LBN Examiner accepts no liability for the content of this email, or for the consequences of any actions taken on the basis of the information provided. The LBN Examiner is not associated with any commercial or political organization and is transmitted via the web for the sole benefit of its subscribers. 2.) Unfortunately, computer viruses can be transmitted via email. The recipient should check this mail and any attachments for the presence of viruses.