*WOKE – PINTEREST LIMITING SEARCH RESULTS FOR CULTURALLY INAPPROPRIATE HALLOWEEN IDEAS:
Social media platform Pinterest announced that it would be limiting recommendations for Halloween costumes that could be considered culturally insensitive. The photo-sharing company issued a statement on its website announcing the move, adding that it would be prohibiting "advertisements with culturally inappropriate costumes, and make it possible for Pinners to report culturally-insensitive content right from Pins." The platform also said that certain searches, including "Day of the Dead costumes," will lead users to information developed by experts and Pinterest employee group PIndigenous "on how to celebrate thoughtfully and respectfully."
*NEO-NAZI NORDIC RESISTANCE MOVEMENT TARGETS JEWS ON YOM KIPPUR: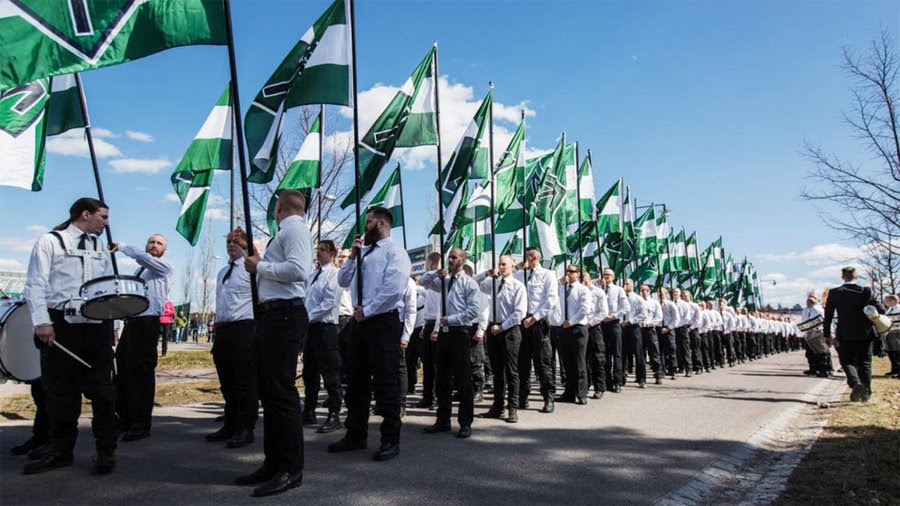 The Neo-Nazi Nordic Resistance Movement targeted Jews in Sweden, Denmark, Norway and Iceland with antisemitic campaigns throughout the week leading up to Yom Kippur – the holiest day in the Hebrew calendar. Websites belonging to the neo-Nazi movement reported actions taken by the group in almost 20 different cities. Pictures allegedly showing the actions taken by the group show members confronting Jewish worshipers and standing in front of synagogues, antisemitic posters placed in public areas and flyer distributions in public areas. The movement wrote that it was choosing on Yom Kippur to "make the Nordic people aware of foreign customs and Zionist ruling plans throughout the Nordic region," with posters displayed in multiple countries attacking kosher slaughter, circumcision and the custom of kaparot.
*NYC VOTERS GET ABSENTEE BALLOT ENVELOPES WITH WRONG NAMES:

  The New York City Board of Elections is blaming an outside contractor for a debacle with some absentee ballots. An unknown number of Brooklyn residents received "oath envelopes" with someone else's name and address on them. Voters are supposed to place their completed ballot in those envelopes and seal and sign them before mailing them back or dropping them off. But signing an envelope with the wrong name would render the ballot invalid, Gothamist reports. The Board of Elections says Phoenix Graphics, the vendor that printed the ballots and envelopes, is responsible for the mistake. "We will ensure on behalf of the voters in Brooklyn that the proper ballots and ballot envelopes are in the hands of the voters in advance of Election Day so they can vote," Executive Director Michael Ryan told Gothamist. "This problem will get corrected."
*'NO TIME TO DIE' DELAYED TO EASTER WEEKEND 2021 AS PANDEMIC TAKES A GRIP AT BOX OFFICE:


MGM's No Time to Die is officially heading to April 2, Easter weekend, and vacating its November 20 release date. Interestingly enough, this puts the James Bond film starring Daniel Craig on the same weekend with Universal'sF9. I hear that the latter is bound to move. Universal is providing no comment on that release date change. UPDATE: The F9 release date indeed has changed..
"MGM, Universal and Bond producers, Michael G Wilson and Barbara Broccoli, today announced the release of No Time To Die, the 25th film in the James Bond series, will be delayed until 2 April in order to be seen by a worldwide theatrical audience. We understand the delay will be disappointing to our fans but we now look forward to sharing No Time To Die next year," said the studio in a statement. MGM was the first studio to foresee how the pandemic was going to stall exhibition, and jumped No Time to Die from its Easter weekend release date of April 10-12 to the Thanksgiving frame.
*YIKES!- AVERAGE PARENT IS NO BETTER AT MATH OR SCIENCE THAN A 6TH GRADER:
How many of your childhood math or science lessons do you remember today? If the answer is barely any, you aren't alone. A recent survey of 2,000 U.S. parents finds the average parent these days has the math and science skills of an 11-year-old. Respondents were asked what grade they would be placed in today if they had to take a placement test, and the average answer was sixth grade for both math and science. It's unrealistic to expect anyone to remember everything they were taught in school as a child, of course. Yet the extent to which many American adults feel clueless when it comes to academics is shocking. In all, 42% say they would be "lost" trying to teach their child mathematics. Another 35% express the same sentiment regarding scientific topics.
*GAYS, LESBIANS, AND BISEXUALS AT HIGHER MIGRAINE RISK, STUDY FINDS:


Sexual minorities are significantly more likely to experience migraines than heterosexuals, according to a new report suggesting minority stress and discrimination may be the culprit. Researchers interviewed more than 9,800 adults from the ages of 31 to 42 as part of the National Longitudinal Study of Adolescent to Adult Health. "We know stress in general can trigger migraines, and since sexual minorities experience discrimination and added stress, it seems logical that could trigger migraines."

Just over 85 percent of respondents identified as exclusively heterosexual, 10 percent were "mostly" heterosexual but somewhat attracted to the same sex and about 4 percent identified as gay, lesbian or bisexual. (The survey did not encompass gender identity.) Gay, lesbian and bisexual participants had 58 percent higher odds of a migraine than their strictly heterosexual counterparts. The "mostly straight" participants had an increased rate of migraines equal to other sexual minorities. Migraine headaches often produce an intense throbbing pain on one side of the head, though both sides can be affected. They can last hours or even days and be accompanied by nausea, vomiting and a sensitivity to light, sound or other sensory input.
*NEW JERSEY WOMAN GAVE UP HER SON FOR ADOPTION, THEN USED HIS 'DEATH' FOR BOGUS GOFUNDME CAMPAIGN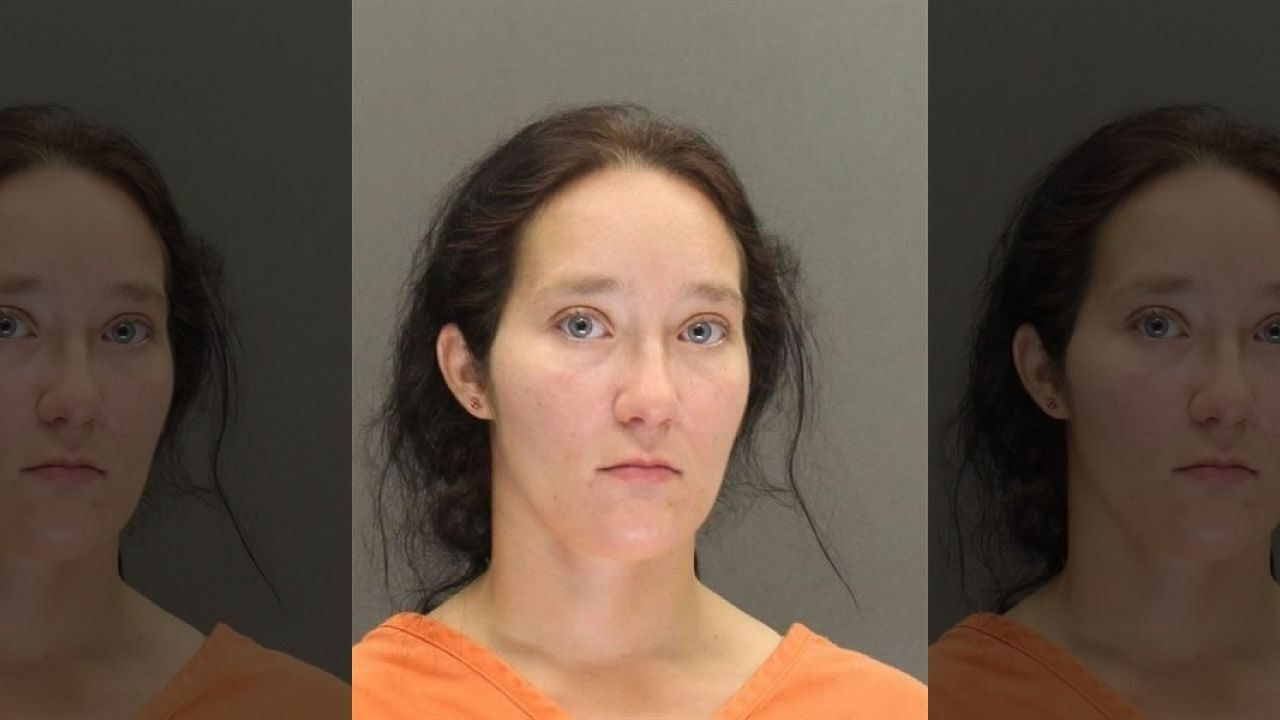 A New Jersey woman is facing criminal charges after prosecutors say she tried to dupe the public out of thousands of dollars with a GoFundMe campaign seeking donations for her dead son's funeral—the same son she'd actually given up for adoption. Holly Garcia, 33, was taken into custody in late September and now faces charges of computer criminal activity and attempted theft by deception, the Burlington County Prosecutor's Office said in a statement Wednesday. Garcia wound up on police radar in June after a couple who had adopted her 4-year-old son alerted authorities to a GoFundMe campaign using his photo to seek $5,000 in funeral expenses after he had supposedly died of cancer, authorities said.

She is said to have created a slew of other fundraising campaigns, including one seeking assistance to care for her toddler son who was going blind in one eye, and another seeking money to buy an urn for her dead son's ashes. Prosecutors say GoFundMe caught wind of the schemes before she could collect any of the donations. She made her first appearance in court last week and now faces possible indictment by a grand jury.
*WHAT'S UP? BY SARAH GARCIA:

  *** Author Horace Cooper said that The Bail Project is "a radical assault on our criminal justice system" that assumes poverty forces people to commit crimes. The organization's website promotes the group as "a critical tool to prevent incarceration and to prevent racial disparities in the bail system." "This is a radical assault on our criminal justice system," Cooper said.

*** NBA legend Charles Barkley joined the growing chorus of sportscasters willing to bring their political views to sports coverage. However, those views are in stark contrast to what most are spitting. Barkley, a reliably unfiltered voice, was blunt with his analysis of those who would defund the police, calling them "fools on TV."

*** Goodyear Tire & Rubber Co.'s stock prices plummeted Error! Hyperlink reference not valid. Wednesday after President Donald Trump called for a boycott of the company for a reported "zero tolerance" policy on "Make America Great Again" hats and "Blue Lives Matter" messages.
*EXAMINER – INVESTIGATES: COURT RULES SUBWAY'S SANDWICH BREAD IS NOT BREAD
The ruling, which was handed down on Sept. 29 by the five-judge Irish Supreme Court, said that the bread's sugar content is too sugary to meet the legal definition of bread.


*EXAMINER – HISTORY – DO YOU KNOW MAX SCHMELING?



Schmeling was a German boxer who, in his greatest upset, knocked out future world heavyweight champion Joe Louis—then an unbeaten 22-year-old contender—in 1936. When they met again in a hugely hyped 1938 match, Louis knocked out Schmeling in the first round. The rivals later became fast friends. When Louis died in 1981, Schmeling helped pay for the funeral. Though lauded as an Aryan idol in Germany, Schmeling was neither political nor racist.
*WHERE'S THE BEEF? RIGHT HERE – READ LBN EXAMINER:



84% of all LBN Examiner readers in all 50 of the United States and 26 foreign countries find the LBN Examiner "fearlessly independent" and "unbiased". Straight talk for independent thinkers unafraid to confront the brutal facts.
*EXAMINER – BUSINESS INSIDER:

Stock Market Winners & Losers
Some of the stock market's breakout performers of Q2 became full-on all-stars in Q3…but the pandemic and self-inflicted wounds knocked the share price of other public companies. Here's a quick rundown.

Trending Up The side hustle boom: Fiverr +88% Work from home boom: Zoom +84% Used car boom: Carvana +84% Sports are back boom: DraftKings +76% Workout from home boom: Peloton +64% Trending Down Widespread gym closures: Planet Fitness -3% Low oil demand and dropped from the Dow: ExxonMobil -21% Reduced in-person cosmetic shopping: Coty -37% Growing "too much weed": Aurora Cannabis -62% Investigations of fraud: Nikola -72% Big picture: The major indexes all posted single-digit gains for the quarter, when a down September cut short a red-hot August rally.
*THINK FREELY – BE INDEPENDENT – MAKE UP YOUR OWN (DAMN) MIND: READ LBN EXAMINER


*EXAMINER – A LOOK BACK: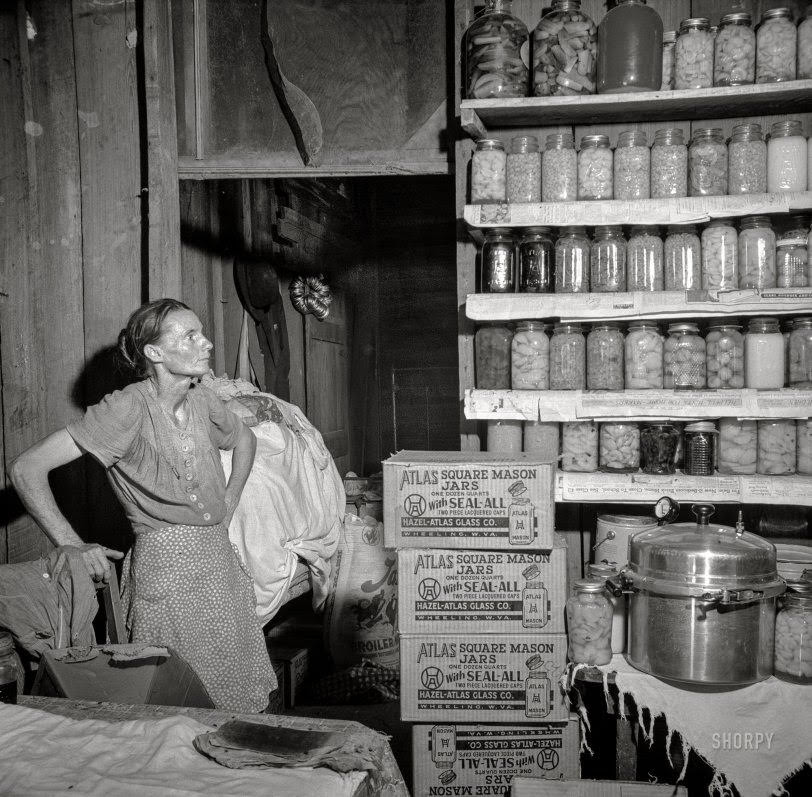 August 1941. Coffee County, Alabama. "Josh Smart family participates in the FSA Food for Defense program. Mrs. Eulia Smart says: 'I never had a pressure cooker before, an' when I got this one, I canned everything in sight' — 264 quarts since spring."


*EXAMINER – LENS:

Joe Biden, taken earlier this year.


*WHO READS LBN EXAMINER?:
Reed Hastings, the Founder of Netflix along with 12 members of the White House staff, 3 Nobel Prize winners, over 100 Academy Award winners, 6 U.S. Senators, and over 300 Grammy Award winners.
*EXAMINER – A DIFFERENT VIEW:….

– WITHOUT NOTES –

Welcome to the latest venture of the revealing TV interview show, "Without Notes".

With only weeks to our national election, watch the complete episode of the political pioneer, Susan Estrich. Her successful career in politics spanning decades and as a best selling author is highlighted in this complete story and is one to not miss out.

"Politics isn't just about doing the right thing. It's also about winning." – Susan Estrich

Watch HERE
LBN Examiner Edited By: Aurora DeRose
LBN Examiner Disclaimer: 1.) The LBN Examiner accepts no liability for the content of this email, or for the consequences of any actions taken on the basis of the information provided. The LBN Examiner is not associated with any commercial or political organization and is transmitted via the web for the sole benefit of its subscribers. 2.) Unfortunately, computer viruses can be transmitted via email. The recipient should check this mail and any attachments for the presence of viruses.