*EXAMINER – FROM THE INDEPENDENT CENTER:

If your politics lean right, you likely didn't hear that the DOJ was a driving force behind President Trump's child separation policy.
If your politics bend to the left, you probably didn't hear that one of the arrested suspects in the plot to kidnap Michigan Gov. Whitmer, previously posted that Trump was an "enemy" and a "tyrant".
*DISASTER – VIEWERSHIP FOR NBA FINALS FINALE CRASHES NEARLY 70%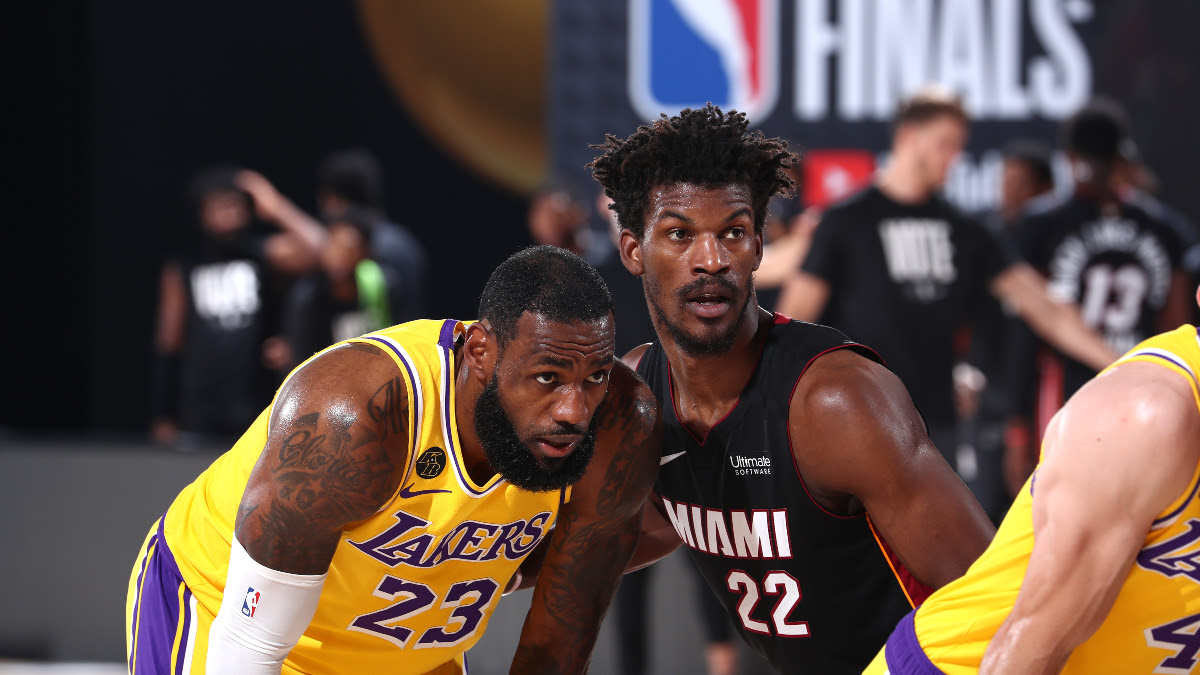 On a night when the NBA broadcast its most important game, you would think that the league would own the night. That, once again, turned out to not be the case. The viewership numbers for the sixth and final game of the NBA Finals are in, and they are atrocious. Game 6 drew, at its peak, 6.028 million viewers. To put that in perspective, Game 6 of the 2019 NBA Finals, which included a team from Canada and did not include LeBron James, drew 18.34 million viewers. Those figures represent a 66 percent drop. The heavy viewership losses are consistent with disastrous viewership numbers from the first half of the series when games one through three drew consecutive, historically low numbers. Indeed, the low numbers are consistent with an entire season of bad television viewership performances. The NBA restarted its season, after a five-month hiatus due to the coronavirus, by making social justice messaging and imagery a centerpiece of their television broadcasts. That messaging was greeted with historic drops in ratings, drops largely due to fan dissatisfaction with the overtly political nature of the games.

*NEVER ENDING – STATUES OF LINCOLN AND ROOSEVELT PULLED DOWN WITH CHAINS IN PORTLAND:
Two statues of Abraham Lincoln and Theodore Roosevelt in Portland, Oregon, have suffered a now-familiar fate after being torn down by protesters late Sunday night and daubed in red paint. According to KATU News, a gathering of protesters in the southwest of the city was declared a riot by police after the statues were targeted. Earlier in the night, Portland Police said protesters had been caught trying to pull down a statue with a chain, and warned that they would use tear gas and "impact weapons" if the gathering didn't disperse. The warning apparently fell on deaf ears as police later declared a riot, and photos published by KATU showed that the two statues had been pulled to the ground.
*NYT'S BRET STEPHENS TORCHES COLLEAGUE NIKOLE HANNAH-JONES' 'FAILED' 1619 PROJECT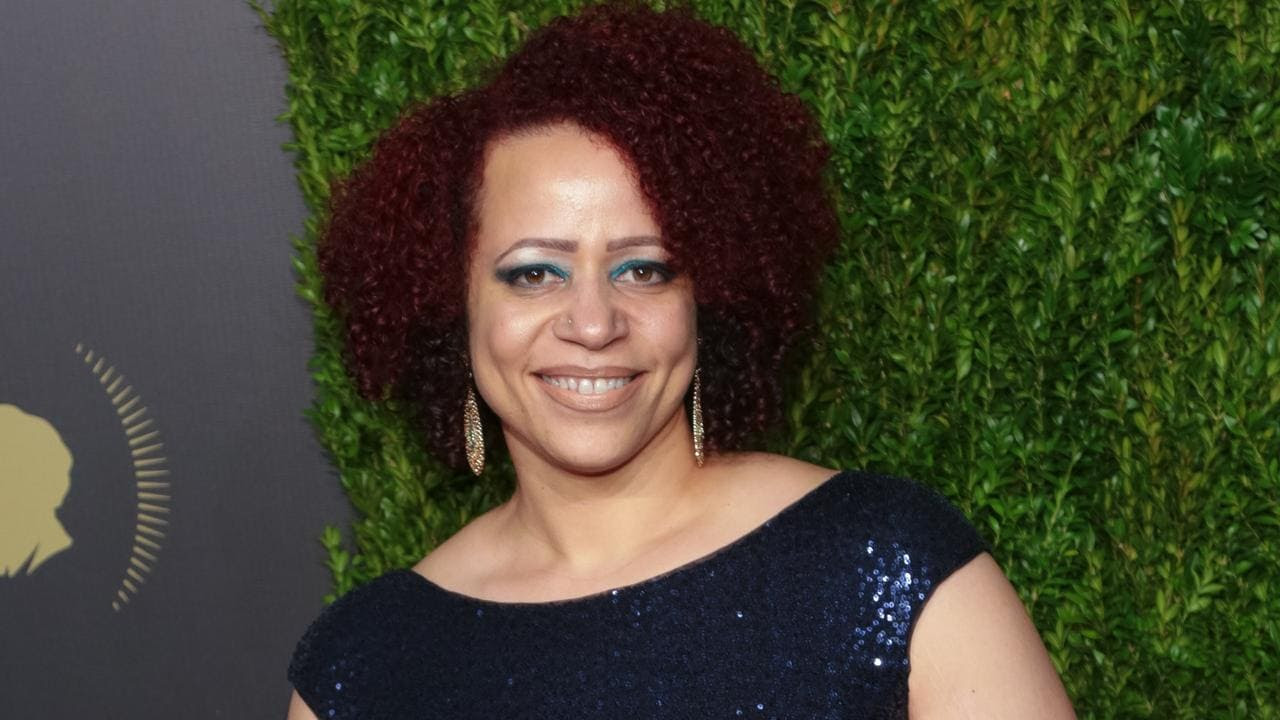 New York Times opinion writer Bret Stephens criticized colleague and racial injustice reporter Nikole Hannah-Jones' landmark 1619 Project in his latest column, saying that points made within it were "illogical." The project argues for readers to reimagine 1619 as the country's birth year rather than 1776 due to the contributions made by slaves. Stephens argues that the impact of decisions made in 1776 outweighed those of 1619. While praising the project's ambition, he wrote that "for all of its virtues, buzz, spinoffs and a Pulitzer Prize…the 1619 Project has failed."

"It [the project] issued categorical and totalizing assertions that are difficult to defend on close examination," Stephens wrote. "Virtually every writer in the project seems to sing from the same song sheet, alienating other potential supporters of the project and polarizing national debate." Stephens mentions other critics' issues with the project's transparency, objectivity, and accuracy. Hannah-Jones pushed back on Stephens' criticism, arguing that the case for making 1619 the country's "true" birth was "always a metaphoric argument" and not intended to be taught to students.
*DEMENTIA RISK TIED TO PERSONALITY: ANXIOUS, MOODY PEOPLE MORE PRONE TO BRAIN DISEASE
As we age, the countless cells and neurons in our brains can come under attack from harmful tangles and plaque build-ups. This interference is the common cause of dementia, which destroys the memory and thinking abilities of many seniors. While scientists continue to work on treatments for dementia, a new study finds your personality may be the best weapon you have. Researchers at Northwestern University say anxious and moody people are more susceptible to the affects of brain damage later in life. A review of patient brains donated to science finds certain people can still function at a high level despite having the same neuropathology of someone suffering from cognitive decline. Reviewing annual psychosocial surveys these patients took before their deaths, researchers discovered individuals with a greater tendency for self-discipline, organization, diligence, high achievement, and motivation fight off the causes of dementia better than others.

This personality, known as having a high level of conscientiousness, shows a link to better resilience against memory and thinking problems. On the other hand, patients who experience anxiety, moodiness, impulsivity, and generally worry more have less cognitive function before their deaths. "These findings provide evidence that it is possible for older adults to live with the neuropathology associated with Alzheimer's disease and related dementias while maintaining relatively healthy levels of cognitive function," lead study author Eileen Graham says.
*COLIN KAEPERNICK CALLS FOR ABOLISHING POLICE AND PRISONS IN NEW ESSAY SERIES:
The series titled "Abolition for the People: The Movement for a Future Without Policing & Prisons" is a partnership between Kaepernick Publishing and the Medium publication Level that builds on a rich tradition of Black organizing and freedom-fighting, according to the website. "Over the next four weeks, we will publish 30 essays from political prisoners, grassroots organizers, movement leaders, scholars, and family members of those affected by anti-Black state violence and terrorism," Kaepernick wrote in the debut essay titled "The Demand for Abolition" that was published on Tuesday. The essays will focus on several themes, including police and policing, prisons and carcerality, and abolition of police instead of reform. The former NFL quarterback explained what each of the categories means and what it will encompass in the series.

*KENTUCKY MAN FOUND GUILTY OF CANNIBALISM MURDER:

A Kentucky man was convicted Friday in the horrifying cannibalism murder of his ex-girlfriend, the Louisville Courier-Journal reported. Joseph Oberhansley now faces life in prison for stabbing Tammy Jo Blanton, dismembering her, and eating part of her organs six years ago. When he was found in the Jeffersonville house, Blanton's body was in the tub and her skull and bones were on a plate near a frying pan. Oberhansley initially confessed—then rejected an insanity defense and claimed at trial that two intruders were responsible.
*CHIEF PEACEKEEPER, SCOTT LEVIN, GETS CERTIFIED IN
"THE BETTER APART METHOD":


Renowned attorney-mediator, Gabrielle Hartley, recently published a phenomenal book titled 'Better Apart' and she has taken to teaching a course to divorce professionals titled by the same name. This week founding partner and Chief PeaceKeeper, Scott Levin, took this course and became certified by Ms. Hartley. "I believe greatly in the benefits of continuing our education and to help improve our skills. Although I have been a full-time mediating attorney for years, it only helps to take courses like that offered by Ms. Hartley, and this one in particular was valuable," states Scott Levin.
Gabrielle Hartley is a warm and caring guide who can help you compassionately part from your partner. Whether your separation is amicable, or your ex is combative, "Better Apart" is aimed to help you find peace, calm, and hope. Blending practical advice from a legal perspective together with spiritual wisdom, Gabrielle is an expert and realist who has created a simple five-step process that uses original meditations, perspective-shifting exercises, and fresh suggestions to help navigate the common legal and emotional pitfalls of divorce. Gabrielle's insight of practices and exercises are accessible for all. She shows you how to meaningfully shift your mindset and to move forward though any—or all—parts of the emotionally fraught process. Scott Levine concludes, "I feel that I am now better able to help clients start on the road to divorce in a positive manner and to help them reframe disputes and conflict with a positive slant. This will help us improve the results for our mediation clients."
WHAT'S UP with Sarah Garcia:

  *** Millions of youths were sequestered in their apartments and basements, unemployed, without school, and worried over their career prospects. Many simply wanted to vent their rage at the world and almost everything in it. The media romanticized the "summer of love" unrest and downplayed the violence. Newspapers ran bizarre photo essays on the chic garb at the protests — umbrellas, leaf blowers, wooden shields, armor, and colored bike helmets. Many in the street seemed as interested in taking selfies as they were in smashing windows.

*** Mathew Sanders of Los Angeles, 30, has spent the summer bouncing between his full-time sales job and rallies in L.A. County against police shootings of people of color. He has found a community of like-minded people who've made attending protests part of a weekly routine, in a wave of activism against police brutality that has continued into the fall in L.A. and across the country. "I think it's become part of a lifestyle for many people who have lost employment or who are working the gig economy," said Shannon Thomas, 28, a conflict resolution consultant who has driven to the South L.A. protests from Santa Monica. "If we're working 24/7 on our computers, what are we going to do that feeds our souls? This has been like church for me."

*** A teachers' union in North Carolina is demanding sweeping benefits for illegal immigrants to lower COVID-19 cases and reopen schools. In a recent statement denouncing the school district's reopening plan, the Durham Association of Educators (DAE) called for universal healthcare, as well as guaranteed income regardless of a person's immigration status.


*EXAMINER – LENS: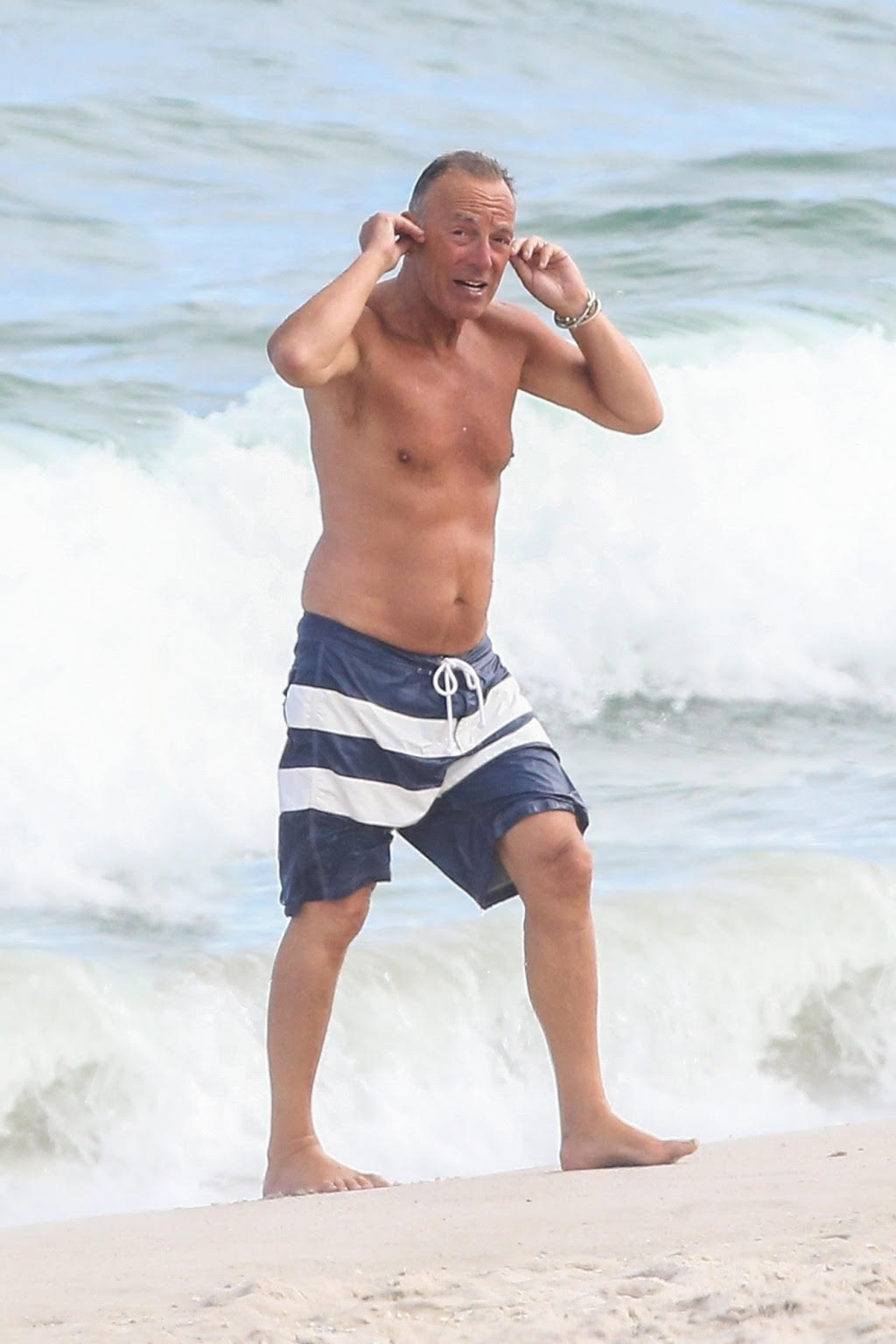 He may be "Born to Run", but Bruce Springsteen spent Sunday going for a swim. The New Jersey-bred rock legend passed on sandy Asbury Park for New York's Hamptons, taking a dip in a pair of blue-and-white striped trunks. Springsteen, who turned 71 last week, showed off a toned physique, even if it's not quite the chiseled figure of his "Born in the USA"-era glory days.


*EXAMINER – A LOOK BACK:



  "1956 Ford Fairlane Victoria hardtop coupe."
*STOP THE FIGHTING – INFORMATION ABOUT THE WORLD IS POWER – READ LBN EXAMINER:


Every week the Examiner is read by: ***3 Nobel Prize winners, ***12 members of the White House staff, ***Over 100 Academy Award winners, ***6 US Senators, ***over 300 Grammy Award winners, countless best-selling authors and leading professors at Harvard, Yale, Stanford and Oxford Univerity among others.
*EXAMINER – HEALTH:
SNACK WITH CAUTION – WATCHING TV WHILE EATING PREVENTS US FROM REALIZING WHEN WE'RE FULL



Do you ever wonder how that giant bag of popcorn is empty by the end of the movie? A recent study finds snackers have a hard time realizing they're full and wind up overeating while focusing on other things. Researchers say the more our brains lock in on something, especially watching television, the less it's able to tell when we should stop eating. The findings offer a clear strategy when it comes to snacking while watching TV: limit yourself to a healthy portion. Trusting our gut, in this case, to tell us when to stop simply won't do us any good. And it's not just television that's the culprit. Any activity that engages us will take our mind off our appetite, the study shows.

The study by the University of Sussex examines 120 people, giving them low or high-calorie drinks while completing various perceptually-demanding tasks. The British team reveals activities which require lots of attention trick many participants into overeating, even if their drink was more filling. Those engaging in highly-demanding tasks ate the same amount of snacks after their test, regardless of having low or high-calorie drinks before eating. Participants doing less-engaging activities however, are able to tell when they've had enough snacks.
*THINK FREELY – BE INDEPENDENT – MAKE UP YOUR OWN (DAMN) MIND: READ LBN EXAMINER





*EXAMINER – INVESTIGATES



It is well known that weather and mood are linked. Scientists have discovered the ideal temperature at which happiness peaks: 57.02 degrees Fahrenheit.


*WHO READS LBN EXAMINER?:
Best selling author, Srini Pillay, along with 12 members of the White House staff, 3 Nobel Prize winners, over 100 Academy Award winners, 6 U.S. Senators, and over 300 Grammy Award winners.


*EXAMINER – BUSINESS INSIDER:


FedEx posted its best quarterly sales numbers ever thanks to the Covid e-commerce boom.

*EXAMINER – A DIFFERENT VIEW:….
LBN Examiner Edited By: Aurora DeRose
LBN Examiner Disclaimer: 1.) The LBN Examiner accepts no liability for the content of this email, or for the consequences of any actions taken on the basis of the information provided. The LBN Examiner is not associated with any commercial or political organization and is transmitted via the web for the sole benefit of its subscribers. 2.) Unfortunately, computer viruses can be transmitted via email. The recipient should check this mail and any attachments for the presence of viruses.