*EXAMINING FROM THE INDEPENDENT CENTER:
If your politics lean right, you likely didn't hear that the Trump Administration refused California's request for disaster assistance for Creek Fire and other wildfires.
If your politics bend to the left, you probably didn't hear that over 90% of political donations from Twitter and Facebook employees went to the Democrats this year.
*SCANDAL – TOP UNIVERSITIES TOOK BILLIONS IN UNREPORTED FOREIGN FUNDS, U.S. FINDS:


Cornell University initially failed to report to U.S. authorities more than $1.2 billion in foreign funds it has received in recent years, including $760 million related to its campus in Qatar and about $1 million in contracts from Chinese telecom company Huawei Technologies Co., the U.S. Education Department said. Georgetown University has worked with the Central Committee of the Chinese Communist Party, deriving more than $2 million from a related arrangement, and supporting an academic exchange with Communist officials through the central committee's Party School, the department also said in a recent report.

The names of the universities are redacted but identifiable based on other details provided in the report and related correspondence by the department with the schools. The 34-page report provides an update to a broad investigation the Education Department undertook last year into whether U.S. universities are appropriately reporting all foreign contracts and gifts that total more than $250,000 in one year. It isn't illegal to take such funds, but universities are obligated to disclose them under a statute that is decades old but hasn't been vigorously enforced in past years.

The department said Tuesday it planned to condition access to participation in federal student-loan programs on compliance with foreign-funding obligations. The government has expressed concern that foreign money may come with strings attached, provide foreign governments improper access to sensitive research or limit academic freedom in some programs. "U.S. institutions are technological treasure troves where leading and internationally competitive fields, such as nanoscience, are booming. For too long, these institutions have provided an unprecedented level of access to foreign governments and their instrumentalities in an environment lacking transparency and oversight by the industry, the Department, and our partner agencies," the Education Department said in its report.
*MOUTHWASH, BABY SHAMPOO DEACTIVATE CORONAVIRUS, MAY SLOW SPREAD OF COVID-19:

As the world waits for a vaccine to COVID-19, a new study finds there may be a way to slow the spread sitting in your medicine cabinet. Researchers from Penn State College of Medicine say nasal and oral rinses like mouthwash can deactivate human coronaviruses. Their study finds these common, over-the-counter products should have the same effect on SARS-CoV-2, the virus causing COVID-19. The group tested various products including one-percent baby shampoo, a neti pot, peroxide sore-mouth cleansers, and mouthwash, seeing how each would lower the viral load of coronavirus strains in a patient's mouth. Their findings reveal most of these products effectively shut down virus particles in less than two minutes. Researchers hope they may also lower the chances of COVID infection among people carrying the virus."While we wait for a vaccine to be developed, methods to reduce transmission are needed," says Craig Meyers, distinguished professor of microbiology, immunology, obstetrics, and gynecology in a university release. "The products we tested are readily available and often already part of people's daily routines."

Meyers and his team replicated the reaction between virus cells in mouths and noses when they encounter rinses and mouthwashes. Health officials say these are the two major points where COVID-19 enters and exits the body, which explains the emphasis on face mask protection. Researchers introduced their virus solutions to all of the cleansing products for 30 seconds, one minute, and two minutes. Meyers explains that the outer envelope of their viruses and SARS-CoV-2 are so genetically similar that the results should mean COVID-19 would become inactive after exposure to rinses as well. The results reveal one-percent baby shampoo solution deactivated more than 99.9 percent of human coronaviruses after two minutes of contact. Researchers say doctors, who regularly have contact with infected patients, often use baby shampoo to rinse out their sinuses. Even better, the results find several mouthwash and gargling products leave 99.9 percent of coronaviruses inactive after just 30 seconds. Some of these rinses stopped 99.99 percent of coronavirus.

"People who test positive for COVID-19 and return home to quarantine may possibly transmit the virus to those they live with," Meyers adds. "Certain professions including dentists and other health care workers are at a constant risk of exposure. Clinical trials are needed to determine if these products can reduce the amount of virus COVID-positive patients or those with high-risk occupations may spread while talking, coughing or sneezing. Even if the use of these solutions could reduce transmission by 50%, it would have a major impact."Researchers will now be looking to expand their study to clinical trials involving COVID-19-positive patients.
*U.S. HITS A MILLION AIR PASSENGERS A DAY FOR FIRST TIME IN SEVEN MONTHS:
The TSA announced Monday morning that for the first time since March 16, the U.S. had more than a million air passengers a day. Historically, airports saw between 2 and 2.5 million passengers coming through each day. Numbers plummeted in April to below 100,000 and stayed in the low 100,000s in May. The aviation industry got hopeful in June as the numbers slowly ticked back up to half a million, but as more waves of coronavirus outbreaks hit over the summer, numbers remained around half a million, occasionally ticking up on holiday weekends.


*WATCHING NATURE SHOWS ON TV CAN CURE BOREDOM:
It's fair to say the coronavirus pandemic has turned many people into TV binge watchers in 2020. For some people however, isolation is leaving them bored and depressed no matter what's on television. A new study finds there may be a way to cure this boredom and get back in touch with nature, without leaving your couch. Researchers at the University of Exeter find that watching nature programming actually reduces feelings of boredom and sadness.The study examined 96 participants who researchers actively tried to bore before their experiments. To accomplish this, the volunteers watched a video where a person described their work at an office supply company.

After being sufficiently fatigued by this dull tale, researchers showed the group scenes of an underwater coral reef. Participants watched these scenes either on television, in a virtual reality headset using 360-degree video, or a VR headset using computer-generated graphics. The results reveal all three formats minimized the feeling of sadness in each volunteer. Each viewing option also significantly reduced boredom. With so many people working from home due to social distancing restrictions, study authors say this could have positive therapeutic effects."Our results show that simply watching nature on TV can help to lift people's mood and combat boredom. With people around the world facing limited access to outdoor environments because of COVID-19 quarantines, this study suggests that nature programs might offer an accessible way for populations to benefit from a 'dose' of digital nature," lead researcher Nicky Yeo says in a university release.


*ROBERT KERBECK, AWARD-WINNING AUTHOR OF "MALIBU BURNING", PRAISES LAFD'S NEW FIREFIGHTING ROBOT: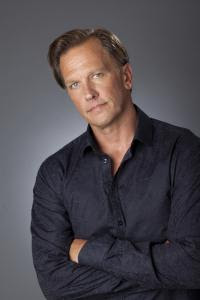 California has suffered five of the six largest wildfires in recorded state history in recent weeks — including a "gigafire," the August Complex Fire, which has already burned more than 1 million acres. Those displaced by the infernos were left to pick their lives up and put them back together. Unfortunately, several of those lives lost not only included the homeowners, but the first responding firefighters as well. Thirty-one deaths have been attributed to California wildfires since August — four firefighters and 27 other people overtaken by the flames. To combat and help aid those firefighters, the LAFD has unveiled the new firefighting robot, RS3. Robert Kerbeck, acclaimed author and recipient of a 2020 Readers' Favorite Award as the Silver Medalist in Nonfiction for his book, "Malibu Burning: The Real Story Behind LA's Most Devastating Wildfire", offers his views on the extraordinary achievement and technical development.
Last week, the LAFD became the first fire department in the nation to acquire the Robotics Systems 3, a droid on steroids. The Best of Los Angeles Award-winning author who wrote about the power of ordinary citizens working diligently to help each other create resilience, healing, and re-building, as a response to the Woolsey fire in 2018, states, "If drones can fight wars, why not use them to fight fires? That's the idea behind the LA Fire Department's first firefighting drone, Robotics Systems 3, or RS3 for short". This year, 11 LAFD crew members were severely injured when a fireball engulfed four downtown buildings after a massive explosion that was ignited by hazardous materials. Kerbeck states, "Now, firefighters can use RS3 as a safer alternative in battling potentially explosive blazes and it allows the department to get inside a burning building when humans could not dare enter safely."
LAFD Chief Ralph Terrazas says that while he can afford to lose one of these wonderful machines, he cannot afford to lose a firefighter. Such technical advances will make enormous improvements and with multiple cameras and even infrared, states Robert, it will be able to locate the source of flames or even a trapped person. Although California has had a tragic year, innovations such as these will only ensure that our first responders function better and safer in the future. Kerbeck concludes by praising the LAFD and stating, "I'm proud of the LA Fire Department for embracing this technology!"
*HALLOWEEN AT HARVARD:



Early in the winter of 2019 when John Branca, the co-executor of The Michael Jackson Estate, found himself facing a fake news tsunami of negative "Leaving Neverland" media attention, his longtime buddy and consulting cohort, Johnny Buc Lockwood, reached out to some of his old Andover/Harvard associates and secured an invitation for Branca to speak at The Harvard Law School, The Harvard Institute of Politics and The Harvard Business School on a three day "speaking tour" at Harvard.

A byproduct of that visit to Harvard was that Lockwood, Branca and Harvard Business School Professor, James Sebenius have collaborated to turn both the John Branca/Michael Jackson "Thriller" and "Beatles Catalog" deal negotiations into official Harvard Business School Case Studies. This "Halloween" week, Professor Sebenius co presented, with John Branca, "Thriller" and "The Beatles Catalog" to his class on negotiation at The Harvard Business School. Needless to say, the future global business leaders were "Thrilled" and left class humming the Lennon and McCartney classic, "Baby Your Rich Man"!!

*WHAT'S UP BY SARAH GARCIA

***Democratic Seattle Mayor Jenny Durkan — who once called the police-free autonomous zone in her city a "block party" amid a "summer of love" — is now "deeply concerned" over the mass exodus taking place within the city's police department. KING-TV reported early Friday morning that a record number of officers had left the department in September, according to a new Seattle Budget Office report. The report noted that 39 officers and officers-in-training "separated" from the department while an additional 14 officers extended their leaves.
*EXAMINER – LENS:


"There's a moment when you have little kids," says Sofia Coppola, "and you're working and thinking, 'Who are you?' You get lost in the shuffle, and then you find your way."


*EXAMINER – A LOOK BACK:


Margaret Thatcher Escapes Assassination Attempt (1984):
In 1984, five people were killed and over 30 injured when a bomb tore through a hotel in Brighton, England, where Prime Minister Margaret Thatcher and her cabinet were staying for a conference. The bomb had been planted weeks earlier by a Provisional Irish Republican Army operative. Though Thatcher's suite was damaged, she was uninjured. She attended the conference that morning as scheduled, and her popularity soared.
*CUT THE CRAP – GET THE FEARLESSLY INDEPENDENT NEWS – READ LBN EXAMINER: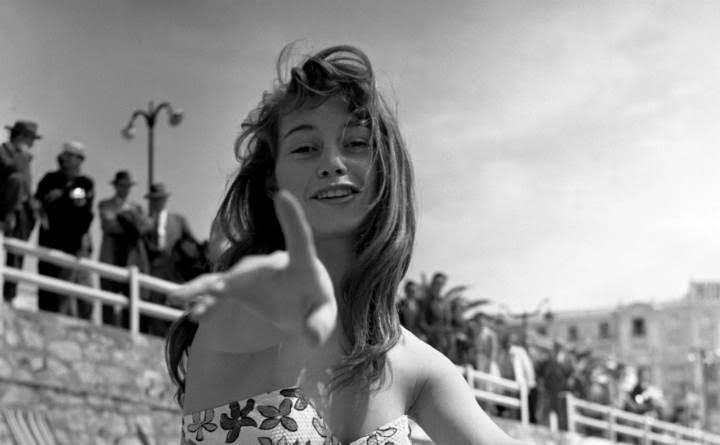 The LBN Examiner is read in all 50 of the United States and in 26 foreign countries by influencers of all types — from Nobel Prize winners to billionaires from acclaimed journalists to professors at Harvard, Yale, and Stanford from US Senators to winners of the Academy Award. 84% of our readers find the Examiner "fearlessly independent" and "unbiased: which is why it is so indispensable to read weekly – especially in the times in which we live.
*EXAMINER – BOOKSHELF:



"A heart transplant in a book! Giving Candy To Strangers is an uncommonly helpful book that should be lived not just read. It will make your life and business smile!"
With a sales network of over 3 million people worldwide, artist, author and speaker Stan Holden knows a thing or two about building the most valuable resource for your business—your connections and relationships. His critically acclaimed bestseller Giving Candy To Strangers is one of the few business books written from an artist's perspective for good reason… It's an easy and fun read with humor, heart and soul that will teach and give you insight into growing your business in ways you may never have thought of.

"I have read over 2300 business books in the last 30 years. This book is at the top of my list. It is amazing. Heartfelt – but with targeted business tactics as well. Stan's counter intuitive message teaches you to do business differently but powerfully, and with purpose. Brilliant!" — Dr. Doug Firebaugh, National Radio Host, Author and Entrepreneur

"In the 1950s life was much simpler. In today's culture of hustle and bustle, Stan's message in Giving Candy To Strangers is a welcome and thought provoking way to grow your business and enhance your life, while having fun at the same time. Please read it, practice it and share it!" — Jerry Mathers, Actor – Leave It To Beaver

Stan is available for speaking, consulting, and training… stan@givingcandytostrangers.com

To Learn More Vist: www.givingcandytostrangers.com


*EXAMINER – INVESTIGATES:



When humans take a breath, they replace only 15% of the air in their lungs with fresh air. When dolphins take a breath, they replace 90% of the air in their lungs with fresh air.
*THINK FREELY – BE INDEPENDENT – MAKE UP YOUR OWN (DAMN) MIND: READ LBN EXAMINER




*EXAMINER – HEALTH: USE OF CREATINE AND PROTEIN POWDER LINKED TO ALCOHOLISM LATER IN LIFE, STUDY CLAIMS
Using performance-enhancing substances such as protein powders or creatine is linked to alcoholism in later life, a study suggests. Young adults between the ages of 18-26 who used such substances were significantly more likely to report several problematic alcohol use and drinking-related risk behaviors seven years later, the researchers found.The relationship was found to be particularly strong among men.


*WHO READS LBN EXAMINER?: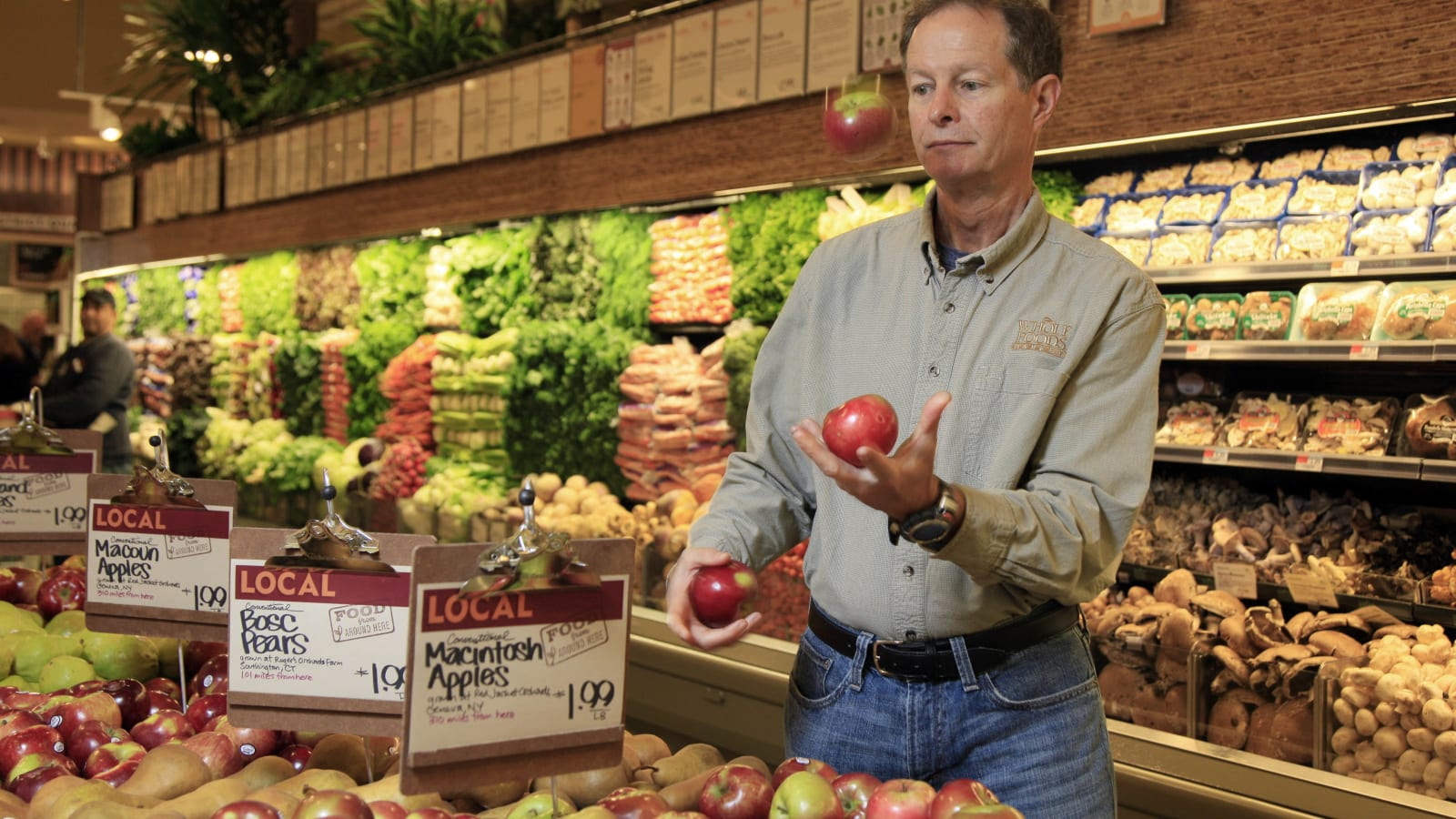 John Mackey, founder of Whole Foods, along with 12 members of the White House staff, 3 Nobel Prize winners, over 100 Academy Award winners, 6 U.S. Senators, and over 300 Grammy Award winners.
*EXAMINER – A DIFFERENT VIEW:….
Help Wanted: New, creative, photographer to test for P.R. firm clients and event. Send some photo samples and complete contact details. Must be available to Westside of L.A.

E-mail: Aurora411@TimeWire.net
LBN Examiner Edited By: Aurora DeRose
LBN Examiner Disclaimer: 1.) The LBN Examiner accepts no liability for the content of this email, or for the consequences of any actions taken on the basis of the information provided. The LBN Examiner is not associated with any commercial or political organization and is transmitted via the web for the sole benefit of its subscribers. 2.) Unfortunately, computer viruses can be transmitted via email. The recipient should check this mail and any attachments for the presence of viruses.