*FORMER GOOGLE CEO CALLS SOCIAL NETWORKS
"AMPLIFIERS FOR IDIOTS":

Former Google Chief Executive Officer Eric Schmidt said the "excesses" of social media are likely to result in greater regulation of internet platforms in the coming years. Schmidt, who left the board of Google's parent Alphabet Inc. in 2019 but is still one of its largest shareholders, said the antitrust lawsuit the U.S. government filed against the company on Tuesday was misplaced, but that more regulation may be in order for social networks in general.

"The context of social networks serving as amplifiers for idiots and crazy people is not what we intended," Schmidt said at a virtual conference hosted by the Wall Street Journal on Wednesday. "Unless the industry gets its act together in a really clever way, there will be regulation." Google's YouTube has tried to decrease the spread of misinformation and lies about Covid-19 and U.S. politics over the last year, with mixed results. Facebook Inc. and Twitter Inc. have also been under fire in recent years for allowing racist and discriminatory messages to spread online.

*CONFUSED BY EXPIRATION DATES? YOU'RE NOT ALONE, HERE'S WHAT THEY REALLY MEAN:
Most Americans are needlessly tossing out packaged food—not because it's gone bad, but because they take the date stamped on it far too literally. That's according to a recent study published in the journal Waste Management, which surveyed more than 1,000 people about the phrases and dates on food packages. Many Americans wrongly believed that food product dates—often prefaced by "best by" or "sell by"—are federally regulated and indicate the point after which the food is no longer safe to eat. (Neither is true: labeling decisions are made voluntarily by food companies and are meant to help consumers determine how fresh a food is, according to the USDA.) As a result, 84% of people throw out food when it's close to the package date at least occasionally, the researchers found. The study shows "not only that consumers widely misunderstand current labels, but also that misunderstanding and misplaced trust in the labels lead to excess reported discards," the authors write.

"Best by" refers to when a food is at peak flavor or quality, says Janell Goodwin, a technical information specialist with the USDA (who was not involved with the study). "Sell by" indicates how long a store should sell or display a product for inventory management reasons. And the "use by" date is the last recommended day that a product can be eaten at peak quality, Goodwin says. "These are all dates of quality and freshness, not of safety," she says. Yet in the Waste Management study, 42% of people thought "use by" referred to safety, and 19% thought the same of "sell by. "In an attempt to clear up confusion, some industry groups, including the Grocery Manufacturers Association (GMA) and the Food Marketing Institute, are pushing to narrow the list of food date labels to only two options: "best if used by," which would relate to freshness and quality, and "use by," which would refer to the last safe day to eat highly perishable foods. While some food companies now voluntarily follow this two-date system, as far as the federal government is concerned, no date that's stamped on a package refers to safety.

There's no reason to trash something just because the date printed on the package has come and gone, Goodwin says. "If the date passes during home storage, a product should still be safe and wholesome if handled properly until the time of spoilage is evident," she says. Instead, use your senses: Spoilage bacteria will typically produce a noticeable change in odor, flavor or texture. If none of these have developed, it's probably safe to keep your food. (You can help protect yourself from bacteria that cause food-borne illnesses, like E. coli and salmonella, by cooking or reheating foods to USDA-recommended temperatures.) The only product with a firm use-by date is infant formula, Goodwin says. Otherwise, you can usually trust your gut over the package date.
*HOW LIBERAL POLITICS AND A HIGH COST OF LIVING ARE FUELING A MASSIVE CALIFORNIA EXODUS:

Rich Threadgill was born and raised in California and loved his home state. Until he didn't. The Navy veteran is a gun fan, but he felt he couldn't talk about his hobby or express other conservative opinions without running the risk of making someone angry. This summer, when his employer allowed employees to telework from out of state for lower pay, the 39-year-old human resources officer surprised himself. He sold his Rancho Cordova home and moved the family to Idaho, where he'll build a house for less than he sold his California home. He says he feels more relaxed in a rural environment where people are more conservative and, to his mind, more congenial.

"We love it," he said. "In California, if you express your beliefs, you can be outright attacked," he said. Threadgill is among a wave of hundreds of thousands of Californians leaving the state in the last few years. Last year alone, nearly 200,000 more people left the state than moved in. Most likely did it for economic reasons. The cost of living, particularly housing, is now far higher in California than almost anywhere else in the United States. But a turbulent 2020 has added new motivations for migration. Amid coronavirus shutdowns, wildfires, street protests and a tense election-year political environment, some say California's "charm" has finally worn too thin.

After 21 years in Sacramento, Stephanie Lamour is leaving for a dream job teaching in a French culinary school in Houston. For her, Sacramento has gotten too busy and dirty. She's distressed seeing homeless people daily on her trip to and from work downtown. She wants to explore new open roads on her motorcycle. "I'm a very adventurous woman," she said. "I will explore." Lamour is not particularly political. For others putting California in the rear window, politics is a big reason. Some conservatives say they're tired of being red in a blue state, especially with so many political disagreements devolving into angry, ill-mannered confrontations in recent years. Registered Democrats outnumber Republicans statewide nearly two to one, and hold the top state offices. In Sacramento County, 45% of registered voters are Democrat and 26% are Republican.
*MURDER RISING 40% – 15 SHOT, 3 KILLED IN TWO DAYS IN NEW YORK CITY:
Over a dozen people were shot and three were killed in two days in New York City as violence continues to explode. A total of 15 people were hit with bullets, three fatally, between Wednesday and Thursday in the city.. Eleven were gunned down in six separate incidents on Wednesday alone. Victim Aaron Santiago, 23, was reportedly killed in a drive-by shooting near his Bronx home. An hour before Santiago was killed another man was murdered in a drive-by shooting that left five others wounded, the New York Outlet reported.

*MARINA ROSSANO, CEO OF ACCLAIMED FOOD DELIVERY Z.E.N. FOODS, ON 5 HEALTHY ALTERNATIVES TO CUT CARBS: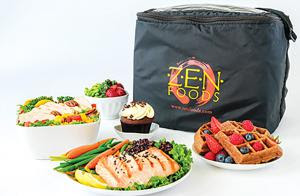 When we eat carbs, the body breaks them down into sugar glucose. Later, glucose goes into the bloodstream, and insulin hormones convert it into energy. If we eat more carbs than what our bodies need, the excessive glucose is turned into fat. Therefore, reducing carbs intake can be beneficial for overweight individuals who aim to lose weight and improve their overall health.
Keep in mind that carbohydrates are the main source of energy for our bodies. Hence, cutting carbs entirely of your diet is not recommended since it could lead to serious health repercussions.
For those who are considering a low-carb diet, read this post about how to cut carbs with 5 simple steps and then read on for some healthy low carb alternatives we have gathered here for you to try:

CAULIFLOWER RICE
For 100 grams of cauliflower, there are only 5 grams of carbohydrates. This veggie is a good source of potassium, calcium, and vitamin C.
Ingredients
• 1 cauliflower head
• Olive oil
• 1/2 cup chopped fresh parsley
• 1/2 cup chopped scallions
• salt and pepper
Instructions
1. Chop the cauliflower into medium pieces. Blend it in the food processor until having a texture like rice. Be careful not to over-process the cauliflower.
2. Preheat a skillet and add the oil.
3. Add the cauliflower and scallions. Season it with salt and pepper.
4. Saute over medium heat for about 3 to 5 minutes.
CAULIFLOWER PIZZA CRUST
Ingredients
• 1 cauliflower head
• 2 large eggs
• 1/3 cup goat cheese
• 1/2 cup shredded mozzarella cheese
• 1 tsp Italian seasoning
• 1/2 cup pizza sauce
• Salt and pepper
• Pepperoni, optional
Instructions
1. Preheat the oven to 400ºF.
2. Bring water to a boil, add the cauliflower and let it cook until tender. Remove it from the water and let it cool.
3. In a food processor, blend the cauliflower until reaching a rice texture.
4. Drain the cauliflower as much as possible. Put the rice in a clean cloth and squeeze the water out.
5. In a large bowl, add the cauliflower, eggs (stirred), goat cheese, Italian seasoning, salt, and pepper. Mix well.
6. Spread the "cauliflower dough" onto a parchment-lined baking sheet. Bake until golden. Remove from the oven and flip it. Bake the remaining side for
5 minutes.
7. Add pizza sauce, cheese, and pepperonis. Bake for around 3–5 minutes.

KALE CHIPS
Kale is low in carbs and rich in potassium and vitamin A.
Ingredients
• Kale
• Olive oil
• salt
Instructions
1. Preheat the oven to 350ºF.
2. Tear down the kale leaves into smaller pieces.
3. Put the kale on a parchment-lined baking sheet. Drizzle with olive oil and salt.
4. Bake for 10 minutes or until the leave's edges are slightly brown.

GET Z.E.N. FOODS
https://zenfoods.com/
Don't have time to shop and prepare for your low carb diet? Z.E.N. Foods provides healthy meal delivery plans with low carb option that will free you from the time & effort needed for the meal prep, so you can focus on other important things in your life. Your health is our priority. Call us (310) 205-9368 for more info!

*EXAMINER – LENS:


Horror author Stephen King's horrors seduce us with scenes and places that are reassuringly familiar. King's horrors seduces us with scenes and places that are reassuringly familiar.


*EXAMINER – A LOOK BACK:
Weeki Wachee Spring, Florida, 1947


*EXAMINER – INVESTIGATES:
A cat's brain is biologically more similar to a human brain than it is to a dog's. Both humans and cats have identical regions in their brains that are responsible for emotions.

*DON'T FREAK OUT – DEAL WITH THE INDEPENDENT FACTS: READ LBN EXAMINER:


The LBN Examiner is read in all 50 of the United States and in 26 foreign countries by influencers of all types — from Nobel Prize winners to billionaires from acclaimed journalists to professors at Harvard, Yale and Stanford from US Senators to winners of the Academy Award. 84% of our readers find the Examiner "fearlessly independent" and "unbiased: which is why it is so indispensable to read weekly – especially in the times in which we live.

*EXAMINER – HEALTH: BREAKTHROUGH SKIN TEST DETECTS EARLY SIGNS OF PARKINSON'S DISEASE WITH AMAZING ACCURACY
For patients dealing with Parkinson's disease, a tremor in their hands may be the first symptom they notice. While this is a common sign, it's not always a reliable gauge of an otherwise difficult disease to diagnose in its early stages. A team at Iowa State University say they've made a breakthrough in Parkinson's research which may lead to an extremely accurate way of spotting the condition. Their study reveals a simple skin test can identify changes in the body caused by the disease. Parkinson's is a progressive neurological disorder which impairs movement, causes stiffness and a loss of balance. The symptoms commonly include tremors in the hands and slurred speech that worsens over time. Currently, there is no cure for the disease. Prof. Anumantha Kanthasamy says Parkinson's is particularly hard to diagnose and doctors often misdiagnose it early on. Even worse, the disease is only definitively diagnosed through an autopsy following the patient's death.

The study finds the new skin examination detects clumping in alpha-synuclein proteins. Misfolded alpha-synuclein proteins accumulating in the brain are a telltale sign of Parkinson's. These buildups lead to neuronal damage, bringing on the impaired motor functions in patients. While these clumps center in the brain, study authors say they're also detectable in skin and tissue samples. "Since there's no easy and reliable test available for the early diagnosis of Parkinson's disease at present, we think there will be a lot interest in the potential use of skin samples for diagnosis," says Kanthasamy, a distinguished professor of Biomedical Sciences at Iowa State in a university release.
*EXAMINER – READER COMMENT:

  "In times of uncertainty, good decisions demand good data. That is why I read the LBN Examiner each week. It is fearlessly independent and unbiased" —- Roberto C., Puerto Pico.

*THINK FREELY – BE INDEPENDENT – MAKE UP YOUR OWN (DAMN) MIND: READ LBN EXAMINER

 *EXAMINER – MUSIC: BOB DYLAN ADOPTED STAGE NAME OUT OF ANTISEMITISM FEARS:
For nearly half a century, they were blowin' in the wind: lost interviews that contained surprising new insights about celebrated singer-songwriter Bob Dylan. Transcripts of the 1971 interviews with the late American blues artist Tony Glover — and letters the two friends exchanged — have surfaced at a Boston auction house. They reveal that Dylan changed his name because he worried about anti-Semitism and wrote "Lay Lady Lay" for actress Barbra Streisand. Some of the 37 typed pages contain handwritten notes in Dylan's own scrawl, said R.R. Auction, which is selling Glover's trove of Dylan archives. "My work is a moving thing," Dylan scribbled in one spot. Elsewhere, he used a blue marker to strike through passages he evidently didn't like.

"In many cases, the deletions are more telling than the additions," said Bobby Livingston, the auction house's executive vice president. Dylan, 79, was close friends with Glover, who died last year. The two men broke into music on the same Minneapolis coffeehouse scene. Glover's widow, Cynthia Nadler, put the documents up for auction, with online bidding to start Nov. 12 and run through Nov. 19.
*WHO READS LBN EXAMINER?: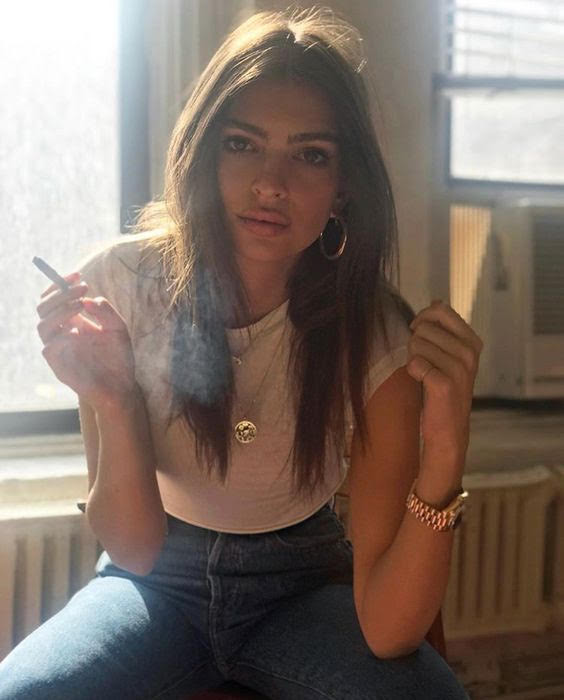 Model, Emily Ratajkowski, along with 12 members of the White House staff, 3 Nobel Prize winners, over 100 Academy Award winners, 6 U.S. Senators, and over 300 Grammy Award winners.
*EXAMINER – A DIFFERENT VIEW:….


– WITHOUT NOTES –


Welcome to the latest venture of the revealing TV interview show, "Without Notes".

With only days to our national election, watch the complete episode of the political pioneer, Susan Estrich. Her successful career in politics spanning decades and as a best selling author is highlighted in this complete story and is one to not miss out.

"Politics isn't just about doing the right thing. It's also about winning." – Susan Estrich

Watch HERE



HELP WANTED: Great Part-Time Job (Flexible Hours)
Wanted: Part-time (Flexible hours) Entry Level Special Projects – Social Media Coordinator For Prominent Entertainment P.R. / Branding Firm:

Must be very reliable, smart, tech-savvy, detail-oriented and hungry to learn. Great opportunity to learn and grow in the world of media and entertainment. Looking for an extremely reliable entry level employee as an Assistant/Coordinator. This position is perfect for team players. MUST BE EXTREMELY RELIABLE. Recent college graduates are encouraged to apply. Approximately 10-15 hours of work a week, mostly from home, but must be available for one weekly meeting via ZOOM.

Qualifications:
-6 month commitment
-Must get along well with others
-High proofreading & communication skills
-Must have reliable transportation
-Must live close to Playa Vista (30 minute maximum travel)

Must be smart, resourceful, tech savvy, organized, and hungry to learn. A great opportunity to learn and grow within the world of media if you want to get your foot in the door.
Email: BoundlessMediaJobs@gmail.com


LBN Examiner Edited By: Aurora DeRose
LBN Examiner Disclaimer: 1.) The LBN Examiner accepts no liability for the content of this email, or for the consequences of any actions taken on the basis of the information provided. The LBN Examiner is not associated with any commercial or political organization and is transmitted via the web for the sole benefit of its subscribers. 2.) Unfortunately, computer viruses can be transmitted via email. The recipient should check this mail and any attachments for the presence of viruses.