*EXAMINING FROM THE INDEPENDENT CENTER:


If your politics lean right, you likely didn't hear that the Trump Campaign plastered its office with a never published 'President Gore' newspaper front page.
if your politics bend to the left, you probably didn't hear that the UK's most senior military commander warned of a risk of World War III following the fallout of the pandemic.
*ZOOM STOCK PLUMMETS AS VACCINE NEWS RAISES HOPE WE WON'T BE TRAPPED ON VIDEO CALLS FOREVER:
The news that Pfizer has developed what appears to be a viable coronavirus vaccine has been taken as good news pretty much everywhere—except, maybe, in Zoom's presumably virtual boardroom. The development had an immediate effect on stock prices at companies that have thrived as people were forced to stay at home to flatten the curve of new infections. According to CNBC, Zoom shares were down more than 15 percent in premarket trading as hopes were raised that people won't spend the rest of their lives on videocalls. Amazon shares dropped 3.4 percent, and Netflix fell by 5.4 percent. However, despite the hit, it's fair to say 2020 has still been pretty good for Zoom—stocks have still shot up in value by 635 percent during the year so far.
*JUDGE RULES THAT GEORGE FLOYD COPS WILL BE TRIED TOGETHER IN TELEVISION EVENT:
All four ex-Minneapolis cops charged in the George Floyd case will be tried together, and the trial will be televised, Judge Peter Cahill ruled Thursday morning. Lawyers for Derek Chauvin, J. Alexander Kueng, Thomas Lane and Tou Thao wanted separate trials as they believed each officer played a vastly different role in the Memorial Day death. In pre-trial motions, they essentially blamed each other for Floyd's death. But Cahill ruled that a joint trial would "protect witnesses from reliving the trauma of Floyd's death at multiple trials." He said a single trial would be easier on the Floyd family, prevent evidence overlap, minimize the risk of prejudicing jurors, and be more convenient logistically for witnesses.
Rather than moving the trial to a neighboring area, it will take place in March in downtown Minneapolis, although Cahill said those details could change. The jury will be sequestered to ensure their safety, Cahill ruled. The judge decided to allow cameras in the courtroom largely because the coronavirus pandemic would prevent many people, including reporters, from being in the courtroom.
*DOES THINKING BURN CALORIES? HERE'S WHAT THE SCIENCE SAYS:
You spent Sunday on the couch, skimming your social feeds and watching HGTV. Monday at work was a different story; your job involves creative problem solving and other difficult mental activities. Does the extra brainpower you use at work burn more energy than your Sunday spent watching Fixer Upper reruns? "The basic answer is yes," says Ewan McNay, an associate professor of psychology and behavioral neuroscience at the University of Albany.

The brain—unlike any other part of the body—runs exclusively on the sugar glucose, and strenuous cognitive activities require more glucose than simple ones, says McNay, who has studied how the brain uses energy to perform work. During a difficult memorization task, for example, the parts of your brain involved in memory formation will start consuming more energy, but other brain areas will show no such increase. "You will in fact burn more energy during an intense cognitive task than you would vegging out watching Oprah or whatever," he says. But in the context of the average person's overall energy expenditure, the difference in calorie burn from one mental task to another is a tiny amount, he adds.
*CONCERNED ABOUT VIOLENT CRIME, NEW YORKER'S ARE HIRING PRIVATE SECURITY:
While New York City was boarding up in anticipation of election-related unrest, many private citizens were taking matters into their own hands and hiring private security. Patrick McCall, who owns a private investigation and security firm McCall Risk Group, told the Wall Street Journal that his typical clients are operators of retail or office buildings, corporate executives, or celebrities. Leading up to the election, however, most of the people requesting his services were regular individuals. "We've gotten a significant amount of calls in the past week," McCall told the Wall Street Journal. "Seventy percent of those calls now are from regular, average citizens." 48-year-old Pasquale Cosenzo, a computer programmer who works in Midtown Manhattan, said that he hired McCall Risk Group so that he could feel safer on his daily commute. Cosenzo said that given the uncertainty surrounding the presidential election and the rise of violent crime in New York City, he's not likely to give up private security any time soon.
*HEAVY DRINKING, SEX TAPES, AND A PYRAMID SCHEME: YELP INSIDERS SPEAK OUT ABOUT THE COMPANY'S HIGH-PRESSURE SALES CULTURE:

A female Yelp employee was on the phone with a small business owner, making a sales pitch for Yelp's advertising services, when the man on the other end of the line announced that he planned to masturbate while thinking of her. Her manager urged her to continue with the sales pitch. The crude behavior was all the more reason for the saleswoman to take the business owner's money, she recalled her manager saying — "because he's gross." Multiple other Yelp insiders also said they either felt pressure to interact with sexually inappropriate business owners or witnessed other reps doing so. (Earlier this summer, Yelp announced a plan to blacklist abusive businesses after years of reps experiencing racist and sexist abuse.)It's just one example of the intense pressure employees in Yelp's sprawling local sales organization say they face.

Business Insider has spoken to 21 current or former employees of the company for a recent investigation into Yelp's sales practices and culture. These sources painted a picture of a culture that's part boiler-room and part fraternity house, where a stifling pressure to hit sales targets is always in the air.
"Everything is dependent on my success with revenue," said a current Yelp employee. "If I'm not closing, I'm treated like I mean nothing to this company and my self-worth suffers immensely."

A dozen current or former employees felt that the stress of working at Yelp had serious deleterious effects on their mental health, including depression, anxiety, or breakdowns. Sources said that an aggressive make-the-sale mentality manifests itself in other facets of the culture, where — at least before the pandemic — the ranks of young, single employees would sometimes blow off steam in after-hours bacchanals marked by heavy drinking, hookups, and sometimes inappropriate behavior.

*WOMAN CHARGED WITH SPITTING IN COP'S FACE IS NYU GRAD, FORMER NADLER INTERN:


The woman who was arrested after allegedly spitting in the face of an officer Wednesday is a graduate of New York University and a former intern for Democratic New York Rep. Jerry Nadler. Devina Singh, 24, was identified as the woman seen on video yelling "Fuck you, fascist" at a uniformed New York City Police Department (NYPD) officer before she allegedly spit in the officer's face, according to the New York Post. The 24-year-old was promptly yanked to the ground and arrested on charges of harassment, obstruction and violation of local law.
*EXAMINER – LENS:



Pizzicato strings and subtle percussion surround Ariana Grande's voice in her new single, "Positions."
*EXAMINER – INVESTIGATES:
Hours before the Indian Ocean tsunami, people reported seeing elephants and flamingos heading for higher ground. Dogs and zoo animals refused to leave their shelters. After the tsunami, very few dead animals were found.


*EXAMINER – A LOOK BACK:



Andy Warhol with his dachshund, Archie, in Montauk, July 1976.
*READ LBN EXAMINER: 84% FIND EXAMINER "FEARLESSLY INDEPENDENT"!



Two-thirds of U.S. adults say they've seen their own news sources report facts meant to favor one side.

A growing share of Americans are paying close attention to news about the election, but many are also concerned about the media reporting inaccurate or incomplete information. And that includes information reported by their own most-used news sources, according to a recent Pew Research Center survey.
*EXAMINER – BUSINESS INSIDER:



McDonald's will join rivals like Burger King (Impossible Whopper) and Dunkin' (Beyond Sausage) in changing its menu to match increased consumer demand for veggie alternatives.
*THINK FREELY – BE INDEPENDENT – MAKE UP YOUR OWN (DAMN) MIND: READ LBN EXAMINER




*TELL YOUR STORY IN THE LBN EXAMINER 
"The Best Promotional Deal On The Web" 

Now YOU can tell YOUR unique story in the world-famous LBN Examiner – www.LBNExaminer.com – and communicate directly with LBN readers in all 50 of the United States and 26 foreign countries.

Amazing coverage with YOUR story, YOUR headline, YOUR photo and YOUR website. And then, of course, you can share this LBN story on all YOUR Social Media! And it's really easy to do. Simply send your story (not to exceed 250 words) including a photo and link to: LBNExaminer@TimeWire.net. We will approve and run.

The cost is a mere $250 payable via PayPal or credit card. This is (by-far) one of the best deals in the world of digital promotion and only available to LBN subscribers.


*EXAMINER – SEE IT: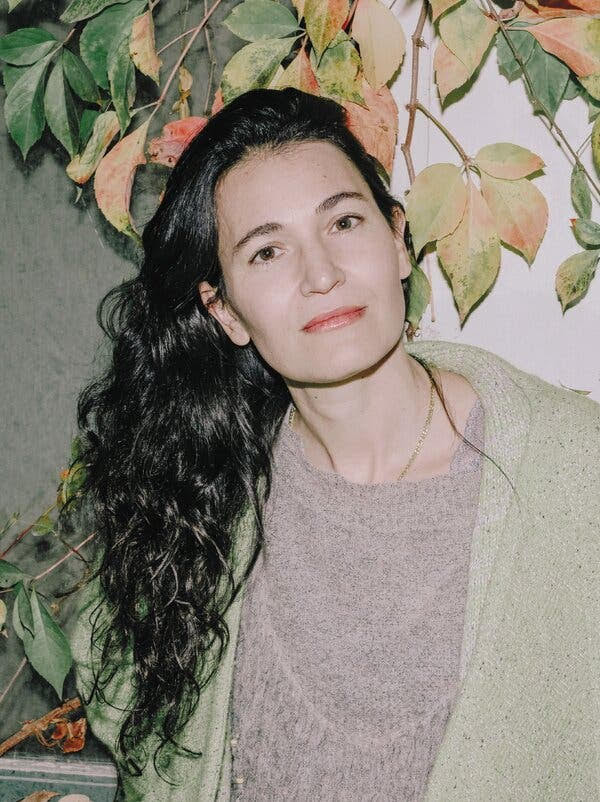 Author Nicole Krauss is less interested in describing life's grand explosions than she is in showing how people make sense of the rubble.


*WHO READS LBN EXAMINER?:
 Producer and Commentator, Larry Wilmore, along with 12 members of the White House staff, 3 Nobel Prize winners, over 100 Academy Award winners, 6 U.S. Senators, and over 300 Grammy Award winners.


*EXAMINER – COMMENTARY:…
"Votes Make America Better! A vote to declare independence from the UK! A vote to end slavery! A vote to give all the right to vote! A vote to end segregation giving all civil rights! A vote to elect the first black president!

America has proven again that while imperfect this is a country, united and indivisible! Those who promote disunity and a lack of advancement for all people will soon be realized for who they are and they will be rejected!

A great time for all Americans of all political parties and characterizations of all types and kinds!"- Jantonio Turner, American
*EXAMINER – A DIFFERENT VIEW:….
LBN Examiner Disclaimer: 1.) The LBN Examiner accepts no liability for the content of this email, or for the consequences of any actions taken on the basis of the information provided. The LBN Examiner is not associated with any commercial or political organization and is transmitted via the web for the sole benefit of its subscribers. 2.) Unfortunately, computer viruses can be transmitted via email. The recipient should check this mail and any attachments for the presence of viruses.