*EXAMINING FROM THE INDEPENDENT CENTER:


If your politics lean right, you likely didn't hear that a new report details 1800 cases of marine animals killed by plastics.

If your politics bend to the left, you probably didn't hear that a large Danish study found masks effective in stopping outward spread but not in protecting the wearer.
*SHOCK!- SINGER JEWEL WARNED ZAPPOS VISIONARY TONY HSIEH ABOUT HIS DRUG USE MONTHS BEFORE TRAGIC DEATH:
In the final months of his life, those close to Tony Hsieh knew he was spiraling. The Zappos visionary, credited with shifting the industry, died last month, nine days after trapping himself in a burning house. According to a gutting Forbes report, the COVID-19 pandemic drove Hsieh to become more isolated, moving to Park City, Utah, and using increasing amounts of nitrous oxide, a dissociative drug. Even Jewel, who visited Hsieh in August before abruptly leaving after a day, knew things were dire—and said so in a candid letter.

"When you look around and realize that every single person around you is on your payroll, then you are in trouble," the singer wrote. "You are in trouble, Tony... I need to tell you that I don't think you are well and in your right mind. I think you are taking too many drugs that cause you to disassociate…. The people you are surrounding yourself with are either ignorant or willing to be complicit in you killing yourself." Friends say that Hsieh was fixated on trying to crack happiness, but his pursuits led him to associate with increasingly young "yes" people who enabled Hsieh as he withdrew from longtime friends. As one close relation put it, "He fostered so much human connection and happiness, yet there was this void. It was difficult for him to be alone."

*WHAT PANDEMIC?- VEHICLE TRAVEL ON THANKSGIVING ONLY OFF 5% FROM LAST YEAR:
American drivers barely changed their travel plans for Thanksgiving this year, despite it taking place during one of the worst stages of the coronavirus pandemic so far, according to a new study. The Associated Press reports that vehicle travel surged around the holiday and peaked on Thanksgiving Day, when it was only about 5 percent less than the year before—despite widespread pleas from public-health authorities for people to stay at home. "People were less willing to change their behavior than any other day during the pandemic," said Laura Schewel, founder of StreetLight Data, which analyzed data from roadways and airports to come to its conclusion. Air travel was much lower than last year, according to the study, but airports still screened more than one million passengers on four separate days during the Thanksgiving period.

*WHOLE FOODS CEO BLASTS SOCIALISM, EXPLAINS HOW UNIVERSITIES CORRUPT YOUNG PEOPLE: 'TRICKLE-UP-POVERTY':
Whole Foods CEO John Mackey blasted socialism during a recent interview, explaining such economic policies cause increased poverty. During a discussion hosted by the American Enterprise Institute on Tuesday, Mackey did not mince words — he said socialism is the "path of poverty." "They talk about 'trickle-down wealth,' but socialism is trickle-up poverty," Mackey explained. "It just impoverishes everything." Mackey explained that capitalism, on the other hand, is the "greatest thing humanity has ever created," and blamed intellectuals in universities for corrupting young people into thinking that capitalism is bad. "Capitalism is the greatest thing humanity's ever done. We've told a bad narrative, and we've let the enemies of business and the enemies of capitalism put out a narrative about us that's wrong, it's inaccurate — and it's doing tremendous damage to the minds of young people," Mackey said. "The Marxists and socialists, the academic community is generally hostile to business. It always has been. This is not new," he explained.
*BAD TRIP – MARINE DRUG USE IS SO BAD 4,000 HAVE BEEN TESTED FOR LSD SINCE SUMMER: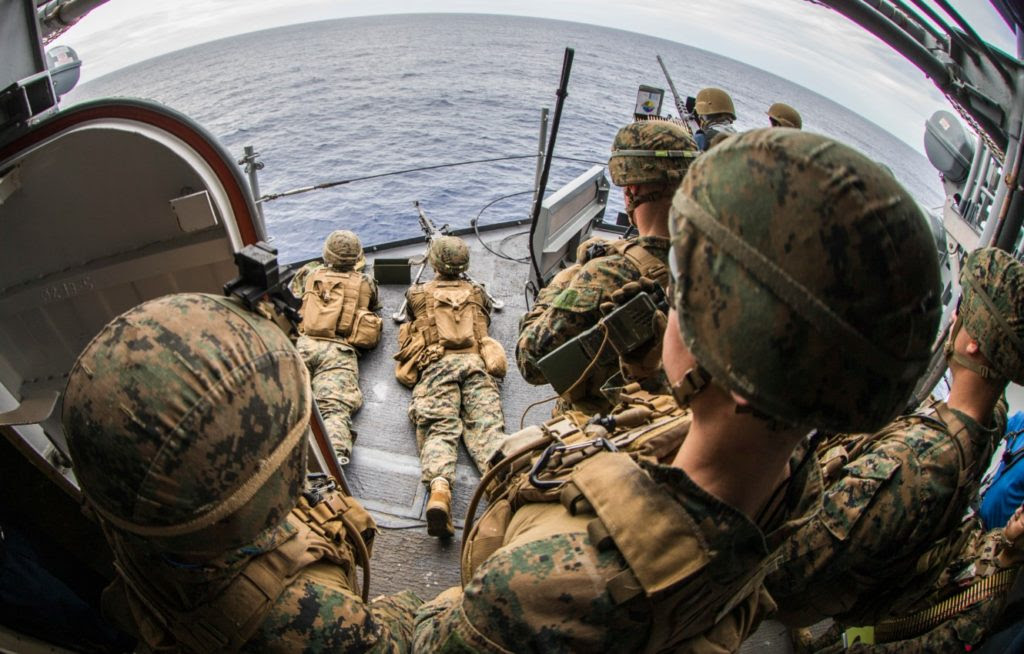 The 2nd Marine Division's drug problem has become so bad that commanders have recently implemented a new testing program, administering 4,000 random LSD tests to Marines since the start of summer. "We have a drug problem in the 2d Marine Division," said Maj. Gen. Francis L. Donovan, commanding general of the division, which comprises about 20,000 Marines stationed at Camp Lejeune in North Carolina. "We are changing the way in which we test for illegal substances."

Random drug tests are normal in the military, but LSD tests are typically only administered when authorities specifically ask for them. "Zero tolerance is the Marine Corps' stance, and Marines need to understand that there is no drug that they can take without the means for government detection," Lt. Col. Christian Ruwe said in a press release. LSD use among military members has been well documented. In September, a government chemist in Hawaii was charged for allegedly cooking up the psychoactive drug for active-duty members.
*SUSPECT IN SAN FRANCISCO AREA FATAL STABBINGS WAS DEPORTED 3 TIMES, NOT TURNED OVER TO AUTHORITIES DUE TO SANCTUARY POLICY:
Police have identified a man who was deported multiple times and had an extensive criminal history as a suspect in the stabbings of multiple people at a church in the San Francisco Bay Area, numerous sources reported. Fernando Jesus Lopez, 32 faces two counts of murder and three counts of attempted murder, and was on probation in San Joaquin County for a felony domestic violence charge when he stabbed 5 people Sunday night at Grace Baptist Church in San Jose, killing two, the Associated Press reported. He was also wanted in Santa Clara County on a misdemeanor domestic violence charge, months after his arrest in June, when he was released by a judge despite protests from the county's district attorney over concerns with Lopez's violent record, and despite his violation of his five-year probation.

San Jose Police Chief Eddie Garcia said that Lopez had been deported from the U.S. three times, and had not been turned over to immigration officials because of the county and state's sanctuary laws, according to CBS San Francisco. Garcia said the deaths were preventable, and that the county's sanctuary laws were an obstacle that hindered cooperation with immigration authorities. "On his latest misdemeanor domestic violence offense in Santa Clara County, an immigration detainer was sent. Although notification would have been allowed under SB54, the California Values Act, it was not honored and he was subsequently released," Garcia said, according to CBS.
*INEXPENSIVE 'WONDER-PILL' SIGNIFICANTLY CUTS RISK OF HEART ATTACK, STROKE:
There's good news for individuals looking for an inexpensive way to ensure a healthier heart. A "wonderpill" daily tablet containing four medicines can almost halve the risk of a heart attack or stroke and save milllions of lives, a study shows. The cheap polypill, costing just pennies, is a cocktail of three blood pressure drugs and a lipid lowering medication. When taken with blood-thinning aspirin it cut cardiac arrests and brain hemorrhages by 40 percent. "This is the start of a transformational approach to preventing heart disease," says in a university release. "We could save millions of people from experiencing serious heart disease or stroke each year with effective use of the polypill and aspirin. Coronary heart disease and stroke are the top two causes of death worldwide, claiming about 18 million lives a year. More than 40 million people are impacted by cardiovascular events each year, including those who recover. Smoking, obesity and doing little exercise all increase the risk of an unhealthy heart.

"A polypill is not only effective, it is likely to be cost effective since it is based on using commonly used generic drugs," explains co-principal investigator Prem Pais, of St John's Medical College and Research Institute in Bangalore, India. "A polypill is convenient for patients to use as it combines several effective drugs in a single pill and is taken once a day, which would be expected to improve adherence." The study published in The New England Journal of Medicine involves 5,714 people from nine countries. Male participants were 50 or older and the women 55 or older. They were followed for an average of around four and a half years. Participants who took the polypill alone instead of a placebo were 20 percent less likely to suffer a heart attack or stroke. Researchers say the protection double to 40 percent among those who also took an aspirin, compared to peers who received two dummy pills. "In addition to stopping smoking, the most modifiable risk factors for cardiovascular disease are high blood pressure and elevated cholesterol. So we wanted to test a polypill along with aspirin, which has proven value in people with established vascular disease," says Yusuf.The polypill includes 40 mg of the cholesterol-reducing statin, simvastatin.

The other drugs were 100 mg of atenolol, a beta blocker for high blood pressure, 10 mg of ramipril, also used for hypertension, and 25mg of a "water pill" or diuretic called hydrochlorothiazide. It can be combined with 75 mg of aspirin a day. "The results of the study have implications for reducing the burden of cardiovascular diseases globally," says Pais. "Even if only one third of eligible people receive a polypill, its use will likely avoid millions of individuals experiencing serious cardiovascular diseases worldwide. It also opens the way for a community based approach with health workers working under a physician's supervision, enabling the pill to reach a large number of people."
*JOHN P. WILSON, PH.D. & CEO, GUEST SPOKE AT THE NATIONAL UNIVERSITY OF SINGAPORE EDUCATING STUDENTS ON ENTREPRENEURSHIP:
Dr. John P. Wilson, PhD and CEO of ProtiFi, LLC, made time yet again to educate in a very recent special event. He was invited to be the special guest speaker of the talk, "Academia, Industry and Entrepreneurship: Which is Your Parachute?", to the National University of Singapore (NUS). NUS is ranked consistently as one of the world's top universities and offers the most extensive college degree courses in Singapore. The invite came from Graduate Students Society National University of Singapore(GSS). Most young professionals, such as PhD candidates and students, of the National University of Singapore were in attendance. The call was 7 am ET, 8 pm Singapore time via Zoom on November 25, 2020.
Dr. Wilson has been passionately advocating for the potential and value of entrepreneurship, especially in biotech, for more than a decade. His latest outing was yet again a unanimous success and praised by young professionals at NSU: "Your webinar organized by NUS was exceptionally amazing. I am not into Bioscience, but you gave me a new dimension to be an entrepreneur. I am currently working on a Rural technology solution for India. I am the guy who said "Perseverance". I will remember the word for years to come," praises Gokul M.C, a PhD student at NSU. The response "perseverance" was in reply to Dr. Wilson's question "What personality trait is most essential to being successful entrepreneur?".
Dr. Wilson shared his passion and purpose in the journey to do good through entrepreneurship by vigilantly using the gifts we each receive. His own journey began as a child making things to sell in a workshop with his father to supplement the income of his two social worker parents in the farm country of Oregon and led through multiple difficult working experiences. In grad school he nearly died from simultaneous lung infections and meningitis, an experience that left him with first-hand knowledge of the value of health and experience of COVID19 victims. He then went on to the #1 ranked Cold Spring Harbor Laboratory where he developed seminal technologies to enable precision medicine and personalized health, which he launched as ProtiFi, LLC.
"Thanks to GSS, I got to know you. It was very motivational and thank you for sharing your experiences," states Abigail Tan, PhD candidate at NSU. Dr. Wilson is passionate about education and the power entrepreneurship has to make transformative changes in the very big problems we face because the future – or lack thereof – is what we leave to our children. ProtiFi, LLC, which Dr. Wilson founded, has as part of its broader mission to be "…an active, integral part of the omics community that, through collaboration, education and contribution, strives to advance humanity's scientific understanding." Dr. Wilson's continued talks fulfill the mission of education. "I got to know you through a webinar session and it was very inspiring. Thank you for sharing your experiences," concludes Xiaoyang Chen, PhD candidate at NSU.
Dr. Wilson actually gave a very similar talk to the American Medical Student Association via invitation from the New York Institute of Technology (NYIT) on November 17th. The American Medical Student Association, founded in 1950 and based in Washington, D.C., is the oldest and largest independent association of physicians-in-training in the United States. AMSA is a student-governed, national organization. "Education of our youngest generation about the power of entrepreneurship to make transformative changes can solve the very big problems we face," concludes Dr. Wilson. "In 2008, I founded a 501(c)3 not for profit called NYC Bio which had the goal of facilitating the growth of a biotech cluster through education, networking and collaboration. Fast forward 12 years and while it worked, and I'm still educating because education (or not) is how we make transformative changes (or not). Giving some direction and advice to our future generations who could, by example, cure cancer or malaria, is well worth the time. Young people need to know by example that they can chase their passions and earn a living in the pursuit of good ends."


*EXAMINER – WORTH CONSIDERING by Whitney Cummings:



Something that fascinates me about Twitter and cancel culture is, I was at the Twitter offices for some reason and reading statistics about it, and 22 percent of people are on Twitter—of that, 2 percent generate 80 percent of the comments. So there's that. But I think humans are very consistent. We've done this with the town's square hangings, or the Roman Colosseum. Humans used to watch hangings as entertainment. We're a very dark species. I have this theory I'm working on—tell me if it's stupid—but we have a very basic need to root for or against things, and then we didn't have sports, and it got so much worse. All of a sudden it was, "He wore bronzer ten years ago!" And I think the pandemic amplified it, because we're all so scared and freaked out.
*EXAMINER – INVESTIGATES:



 In 1918, over 100 waiters were arrested for poisoning bad tippers in Chicago.


*EXAMINER – SEE IT:



Miley Cyrus heads in a rock 'n' roll direction on her next album, "Plastic Hearts."
*DO YOU HAVE THE GUTS TO FACE THE BRUTAL FACTS? READ LBN EXAMINER:



Now more than ever influencers throughout the world are craving fearless independent, trusted, factual information. Since 2002, influencers in all 50 of the United States and 26 foreign countries has delivered which is exactly why it is read by *3 Nobel Prize winners, *12 members of the White House staff, *over 100 Academy Award winners, *6 US Senators, *over 300 Grammy Award winners, *hundreds of professors at Harvard, Yale, Oxford.
*EXAMINER – HEALTH: SCIENTIST CURE DIABETES IN MICE – ARE HUMANS NEXT?
News out of Canada may offer relief or at least hope for the more than 400 million people dealing with diabetes. The procedure, known as the "Edmonton Protocol," involves the use of a patient's own stem cells to defeat diabetes. Using your own stem cells virtually eliminates the chance of rejection by the body. The process involves a stem cell application that reverse-engineers insulin islets out of blood cells—this cured mice of the disease..
*THINK FREELY – BE INDEPENDENT – MAKE UP YOUR OWN (DAMN) MIND: READ LBN EXAMINER




*EXAMINER – A LOOK BACK: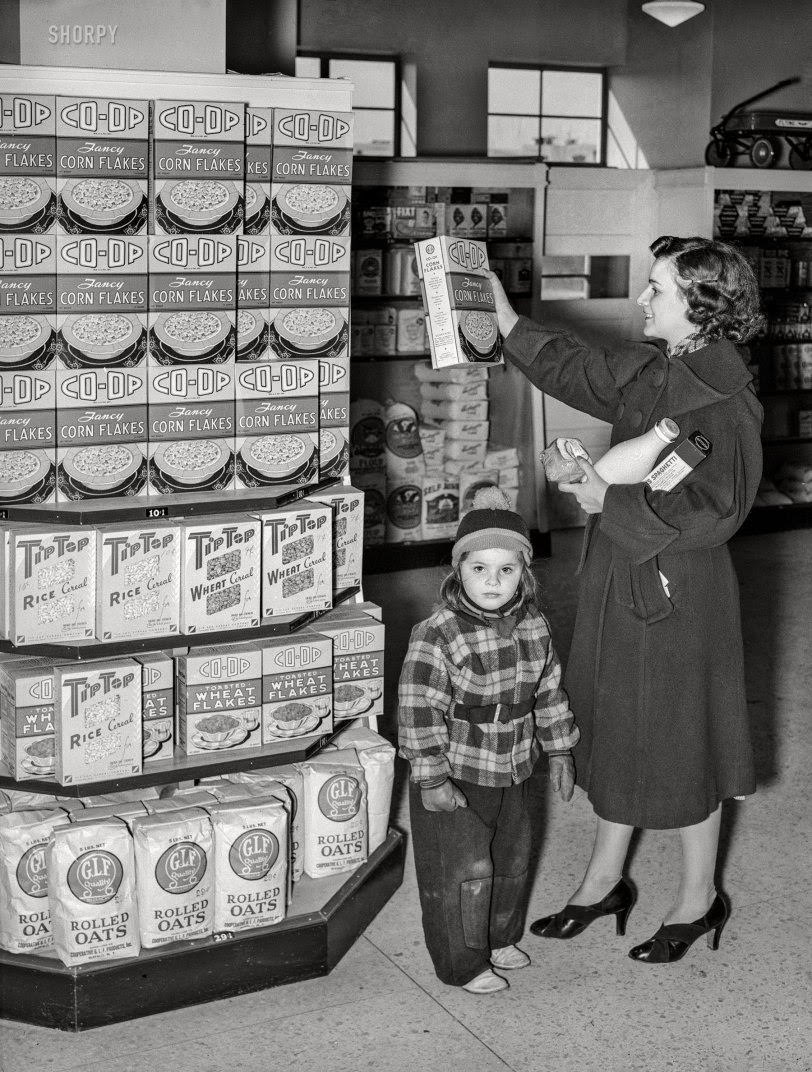 February 1938. Resident at Greenbelt, Maryland, with child in the cooperative grocery store. Greenbelt is a model community planned by the Suburban Division of U.S. Resettlement Administration.


*WHO READS LBN EXAMINER?:


Actress, Gal Gadot, along with with12 members of the White House staff, 3 Nobel Prize winners, over 100 Academy Award winners, 6 U.S. Senators, and over 300 Grammy Award winners.


*P.R. PRIME – The P.R. Revolution is underway…




Witness here: www.PRPrime.net

Aurora DeRose
www.PRPrime.net
E-mail: Aurora411@TimeWire.net


*EXAMINER – A DIFFERENT VIEW:….
LBN Examiner Disclaimer: 1.) The LBN Examiner accepts no liability for the content of this email, or for the consequences of any actions taken on the basis of the information provided. The LBN Examiner is not associated with any commercial or political organization and is transmitted via the web for the sole benefit of its subscribers. 2.) Unfortunately, computer viruses can be transmitted via email. The recipient should check this mail and any attachments for the presence of viruses.