*EXAMINING FROM THE INDEPENDENT CENTER: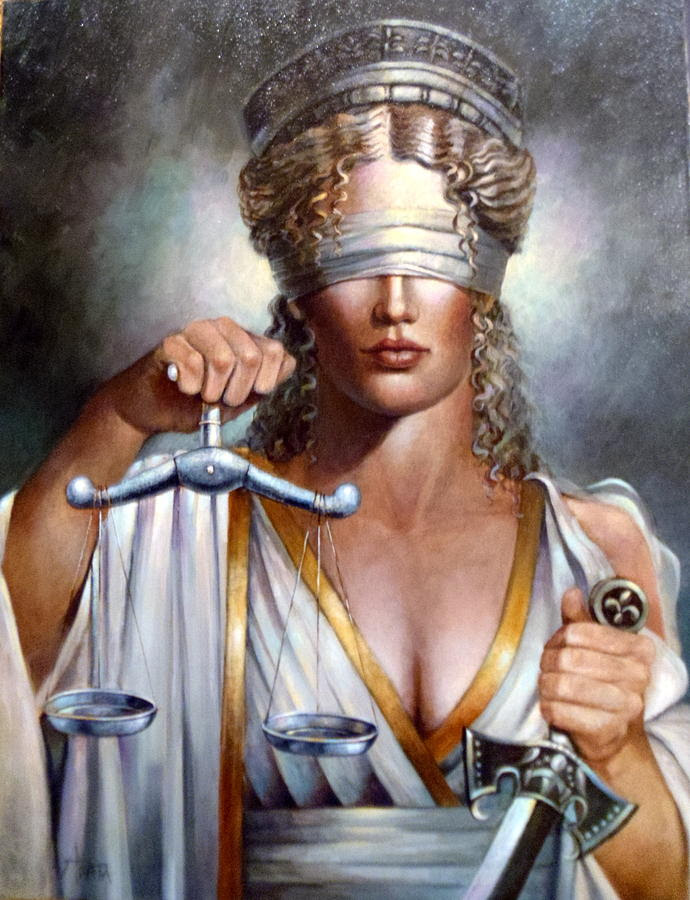 If your politics lean left, you likely didn't hear that Russia has deployed new missile systems to islands claimed by Japan, escalating the row between the two nations.
If your politics bend to the right, you probably didn't hear that the Trump Administration declined Pfizer's offer in the summer to buy additional doses of the Covid-19 vaccine once it was approved.
*WOKE-NESS ON STEROIDS: SF TO DROP ABE LINCOLN'S NAME FROM HIGH SCHOOL:
Social Justice Warriors and the woke culture have decided the best way to cure the societal ills they perceive happening today is by changing the names of schools, even if that means removing the names of American icons like Abraham Lincoln. "The district's renaming committee decided Lincoln is not worthy of keeping his name on Abraham Lincoln High School because 'the majority of his policies proved to be detrimental to [Native Americans].'" — DailyMail.com. It's not the Babylon Bee or The Onion. San Francisco is actually removing dozens of names from high schools because, well, they're not "woke enough." In the case of Lincoln, many jaws dropped at the reason. The counsel behind this nonsense believes the man who ended slavery in America, and was KILLED for doing so, did not show "black lives mattered to him." Abe's not alone, the Offendinistas are also targeting George Washington, Teddy Roosevelt, and Dianne Feinstein for this public erasure.

*HERE WE GO AGAIN! – PROTESTORS HAVE ARMED GUARDS, STOCKPILED WEAPONS AT PORTLAND OCCUPIED ZONE: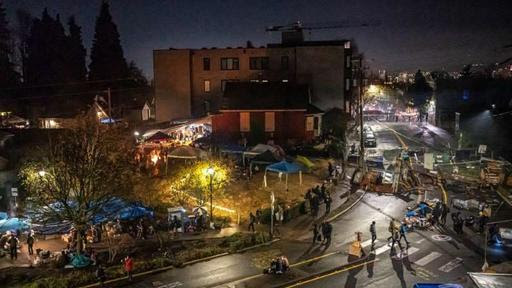 The Portland police chief said he was"greatly concerned" about an area occupied by a group of activists camped outside a home dubbed "Red House on Mississippi" on North Mississippi Avenue, in an attempt to block the eviction of a Black and Indigenous family. According to the police chief, the militant group have stockpiled weapons, assigned armed guards and spray-painted threats to kill police officers. "We want a peaceful & safe resolution to the occupation of public space on N Mississippi Ave," Chief Chuck Lovell said on Twitter. "We are greatly concerned about the fortification of barricades, stockpiling of weapons, armed sentries, attacks on journalists & threats to kill officers in graffiti in this public space."

Lovell said residents neighboring the property are "suffering" and have been boarding up their homes and erecting fencing around their own properties amid concerns about "threatening behavior and intimidation they've experienced" over the past three months. The occupation continued early Wednesday and individuals remained overnight setting up additional barricades and fortifications. Police were not at the scene overnight, but the bureau tweeted Wednesday that demonstration liaison officers were available to communicate with those at the house. As law enforcement officers stood on the perimeter of the barricade, people threw rocks at them and paint-filled balloons, according to an earlier police statement. Activists refuted the mayor's claim that they formed an autonomous zone, and instead told a reporter for the Portland Tribune that they formed an "eviction blockade."
*THIRD OF AMERICANS BINGE DRINK DURING COVID PANDEMIC, BUT LOCK-DOWNS MAKE PROBLEMS WORSE: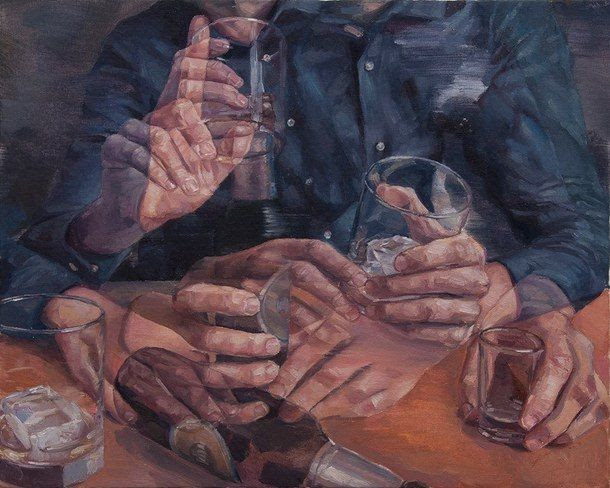 From social isolation to fears about job loss, the stresses of living in quarantine can have a devastating impact on millions of people during COVID-19. For drinkers, the problems of living in lockdown may be even worse. A new study finds harmful drinkers, or binge drinkers, consume more the longer they stay in COVID isolation. The study of nearly 2,000 American adults is the first to reveal the connection between alcohol use and stress triggered by pandemic-related shutdowns. The results find binge drinkers consume an extra 19 percent for every week in lockdown. The odds of drinkers having more alcohol is more than twice as high among harmful drinkers compared to those who don't drink to excess (60% vs 28%). This is especially true among drinkers with depression or a history of bingeing. Overall, one in three Americans report binge drinking during the coronavirus pandemic. The average person also reports spending about four weeks in lockdown this year; spending 21 hours a day at home. More than seven in 10 people in the survey did not even leave their home for work.
*CNN BIAS EXPOSED – EXECS OPENLY DISCUSS TANKING HUNTER BIDEN STORY: 
The latest release from Project Veritas' James O'Keefe includes some damning audio showing CNN's obvious bias in favor of Joe Biden. "'Obviously, we're not going with the New York Post story right now on Hunter Biden and, which seems to be giving its marching orders to Fox News and the right-wing echo chamber about what to talk about today,' CNN political director David Chalian said." — DailyWire.com. The second day of releases of recordings from CNN's morning editorial meetings only confirms what many believed: the cable news channel was completely in the tank for Joe Biden. While the network's naked bias is infuriating to people expecting a fair press, many are entertained by CNN's crying "foul" over the secret recordings. "We remind CNN President Zucker how the channel milked secret recordings of the First Lady in order to smear her and President Trump" said a high-level media source to LBN Examiner.
*DISASTER: NEW STATS REVEAL MASSIVE NYC EXODUS AMID CRIME, CHAOS, CORONAVIRUS: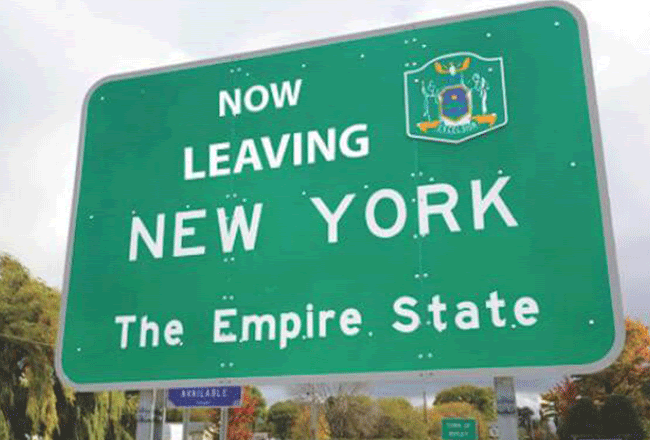 More than 300,000 New Yorkers have bailed from the Big Apple in the last eight months, new stats show. City residents filed 295,103 change of address requests from March 1 through Oct. 31, according to data obtained from the US Postal Service under a Freedom of Information Act request. Since the data details only when 11 or more forwarding requests were made to a particular county outside NYC, the number of moves is actually higher. And a single address change could represent an entire household, which means far more than 300,000 New Yorkers fled the five boroughs.

Whatever the exact number, the exodus — which began when COVID-19 hit the city in early spring — is much greater than in prior years. From just March through July, there were 244,895 change of address requests to destinations outside of the city, more than double the 101,342 during the same period in 2019. The escape from New York is fueled not only by coronavirus concerns, but economic worries, school chaos and rising crime, experts say.

*SEATTLE TO SLASH POLICE BUDGET AS HOMICIDES HIT HIGHEST LEVEL IN OVER A DECADE:
Seattle is preparing to slash the city's police budget just as homicides in the city climb to their highest level in more than a decade. Seattle Mayor Jenny Durkan is set to sign a city budget that includes an 18 percent cut to the Seattle Police Department, a move that comes after police reform activists demanded the police budget be reduced by half. Calls for police reform have abounded in cities across the country since May, when George Floyd died at the hands of police in Minneapolis. The city council voted last week to slash about $69 million in funding for officer training, salaries and overtime, and get rid of vacant positions in the police department as well as transfer parking officers, mental health workers, and 911 dispatchers out of the department. The goal is to ultimately reinvest in alternatives to police in situations such as mental health crises. Meanwhile, Seattle had seen 55 murders this year as of Monday, the highest level since at least 2008, the last year of data available. The troubled city is also suffering a spike in violent crime, with 8,418 burglary incidents, up from to 7,634 last year, according to police.


*EXAMINER – FITNESS:



PY+M is a Los Angeles based 501(c)3 whose mission is to bring healing to lonely, isolated, and forgotten prisoners through yoga and meditation. For six years, PY+M has touched the lives of thousands of prisoners in five state, county, and federal facilities.

Since Covid, all programs including yoga have been canceled in prisons and jails. Prisoners are locked in their cells—the size of a bathroom—with no visitors or outside contact. Though there is no end in sight to the prison quarantine, you can help us reach even more prisoners!

Prison Yoga + Meditation, with 250 photographed yoga poses, 25 sequences, as well as meditation guides, provides a complete yoga/meditation journey specific to prison life. $50,000 will cover initial publishing costs and distribute meaningful, high-quality yoga/mediation books immediately to 2,000 prisoners in the greatest need. Every additional $16.99 will send a book to another prisoner.

Read the first chapter: https://prisonyogaandmeditation.org/donate/

Please donate any amount today. Your kindness and generosity will help prisoners know that they are not forgotten. Thank you!

Nancy Deville
Founder, Executive Director
*WHAT'S UP by Sarah Garcia:
***Another day, another anonymous angry, bitter idiot deciding what is appropriate for everyone. Today's example comes with an unsigned letter chastising a homeowner because the aggrieved party thinks the homeowner's Christmas decorations are excessive. "'The idea of twinkling, colorful lights are a reminder of divisions that continue to run through our society, a reminder of systemic biases against our neighbors who don't celebrate Christmas or who can't afford to put up lights of their own,' the letter, shared by Crime Watch Minneapolis, reads." I can only speak for myself, but a letter like this one would inspire me to immediately double the size of the display while petitioning the Woke Olympics committee to award a gold medal to the anonymous complainer. After all, a trophy, ribbon or medal is likely what they really wanted. "Congrats! You tried!"
*EXAMINER – LENS:



Rachel Maddow and her partner Susan Mikula.


*EXAMINER – A LOOK BACK:



Washington, D.C., circa 1901. "View of 13th Street N.W., west side, looking north from F Street showing view of H.F. Bachman & Co. on the corner and other shops on the block." Which include a dealer in Japanese Fancy Goods and Bric-a-Brac.
*FEED YOUR BRAIN: READ LBN EXAMINER:



The LBN Examiner is read in all 50 of the United States and in 26 foreign countries by influencers of all types — from Nobel Prize winners to billionaires from acclaimed journalists to professors at Harvard, Yale and Stanford from US Senators to winners of the Academy Award. 84% of our readers find the Examiner "fearlessly independent" and "unbiased: which is why it is so indispensable to read weekly – especially in the times in which we live.
*EXAMINER – SEE IT:



"One of the important aspirations was to capture the lightness and the joy that John not only experienced but that he brought to the world," said R.J. Cutler, the director of a new documentary about John Belushi.
*THINK FREELY – BE INDEPENDENT – MAKE UP YOUR OWN (DAMN) MIND: READ LBN EXAMINER




*EXAMINER – INVESTIGATES:



Birth control can affect a woman's sense of smell, which can influence whom she is attracted to.


*WHO READS LBN EXAMINER?:
Film director, John Waters,along with 12 members of the White House staff, 3 Nobel Prize winners, over 100 Academy Award winners, 6 U.S. Senators, and over 300 Grammy Award winners.
*EXAMINER – A DIFFERENT VIEW:….

LBN Examiner Disclaimer: 1.) The LBN Examiner accepts no liability for the content of this email, or for the consequences of any actions taken on the basis of the information provided. The LBN Examiner is not associated with any commercial or political organization and is transmitted via the web for the sole benefit of its subscribers. 2.) Unfortunately, computer viruses can be transmitted via email. The recipient should check this mail and any attachments for the presence of viruses.