*WOKE ALERT! – GAY DAD MIXED RACE KIDS IS TOO WHITE FOR SAN FRAN SCHOOL BOARD:

Despite having multiple open seats on its school board, San Francisco rejected the application of one man based on his race. The SF school board tonight spent two hours talking about whether to allow a gay dad of mixed-race SFUSD kids to volunteer for one of several empty seats on a parent advisory group. Their problem was that he's white and doesn't bring diversity to the group. This is the same school district that removed the names George Washington, Abraham Lincoln, Thomas Edison and others from schools because they weren't "woke" enough. The denial of a school board seat to a highly-recommended gay father with mixed-raced adopted children, because of his skin color may be the "wokest" thing ever. "We've already that once you adopt progressivism the goal posts move and they will always eat their own. This is a prime example." said a source close to the board.
*TRENDING UP: GUN SALES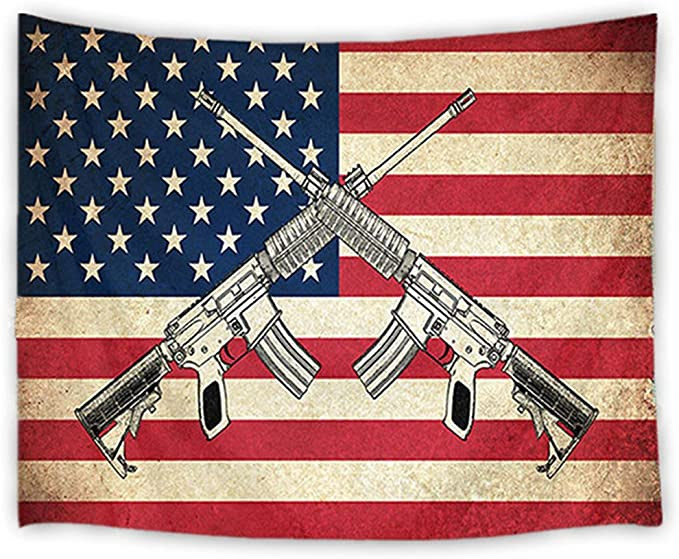 Americans purchased more than 2 million firearms last month, an 80% increase from a year earlier, according to a WaPo analysis. It's the third-highest monthly total on record. To understand why, let's look at the differences between January 2020 and January 2021. In January 2020…we went to concerts, restaurants, and bars. In January 2021…a pandemic raged and people needed to find outdoor leisure activities, such as shooting sports. The CEO of Minnesota-based Vista Outdoor told Bloomberg the "primary driver" of higher gun sales is Covid-19. In January 2020…Donald Trump was president. In January 2021…Joe Biden took charge, but only after a violent mob attacked the US Capitol Building on Jan. 6. Gun sales tend to rise when a Democrat is elected president (like in 2008 and 2012 with Obama), and they definitely tend to rise when people are scared for their safety and crave protection. Some interesting stats to-go: First-time buyers accounted for about 40% of all guns purchased in 2020, according to the National Shooting Sports Foundation. And 40% of total purchases were made by women.
*ONLINE CRITICS SLAM AUNT JEMIMA'S NEW NAME PEARL MILLING COMPANY:
Aunt Jemima's new name, Pearl Milling Company, is getting battered online for sounding like an unappetizing "gravel mining company" or "a James Bond villain." The unsavory reviews are pouring in from Twitter, with some breakfast buffs threatening to switch to Pearl Milling's competitors, Mrs. Butterworth's or Log Cabin, over the revamp. "I think it sounds like a gravel mining company," lawyer Michelle Rozovics wrote. Another said Pearl Milling Company sounded like "something owned by a James Bond Villain." Meanwhile, one critic noted, "Pearl Milling Company? Sounds like a generic house brand for Dollar General." Some even vowed to boycott the brand altogether. "Sadly I would never recognize it and will probably go to Log Cabin," one person said.
*THE IPHONE HAS WIPED OUT THE DIGITAL CAMERA MARKET:
Whenever people want to make fun of a stodgy old corporation that couldn't see the future, they love referencing the camera maker Kodak. But Kodak wasn't the only old dog taken out by the digital camera revolution: All camera companies have now fallen to the iPhone. Last year, only 9m cameras were sold, down from 122m in 2010, per tech journalist (and Gigamon founder) Om Malik.
Meanwhile, Apple moved 200m+ iPhones in 2020 While there are countless other camera-enabled smartphones, the iPhone — which has sold 1B+ units since launching in 2007 — clearly leads the pack.

Here's how Malik thinks digital cameras will shake out moving forward:

· Big players: At <10m units per year, the 4 big digital camera makers (Canon, Nikon, Fuji, Sony) will be fighting over scraps. Sony is best positioned to thrive, but not as a camera maker: It supplies camera sensors to everyone, including Apple.

· Niche players: Super high-end cameras (Leica, Hasselblad, Phase One) will maintain share with pros and super-hobbyists.
As for Kodak, the company was last in the news for potential insider trading when the Trump administration awarded it $765m to make COVID-related pharmaceuticals.
*BIDEN'S 2021 COVID-19 BILL COSTS MORE THAN ENTIRE 1981 FEDERAL GOVERNMENT:
The $1.9 trillion relief bill that President Joe Biden wants Congress to pass now as his response to the COVID-19 pandemic would cost Americans more than the entire federal government cost in fiscal 1981. That year, according to the historical budget numbers that Biden's own Office of Management and Budget has published on the White House website, the federal government spent approximately $678,241,000,000.

*FEWER CHILDREN ARE ATTENDING SCHOOL, REMOTELY AND IN PERSON:

More children have been absent from school this academic year than a year earlier, with attendance declining as the pandemic wears on, new research and data show. Students attending school in person as well as those learning remotely are struggling with poor attendance, though it is worse among the millions of homebound students who are still learning primarily through a screen. Districts showed a 2.3% decline in average daily attendance nationally from September to November of last year, compared with the same period in 2019, according to data from PowerSchool, which tracks grades and attendance for schools. Attendance fell in 75% of the districts as the year wore on, dropping by 1.5% on average each month, data show. The data covers 2,700 districts that include more than 2.5 million students learning in person and online.
*EXAMINER – INVESTIGATES: PEOPLE HAVE STOPPED BUYING SEDANS

According to Bloomberg, only 20% of new vehicles sold in 2020 were sedans. The other 80% were light trucks — including SUVs, pickups, and minivans. While Bloomberg didn't give reasons for the shift, investor Tadd Wilson had some theories:

· Fuel-efficiency gains and lower gas prices make light trucks a more accessible vehicle size
· Safety arms race… as more people drive bigger cars, it becomes risky not to own one
People need space… including families, outdoor hobbyists, and soccer dads/moms


*EXAMINER – THOUGHT OF THE DAY: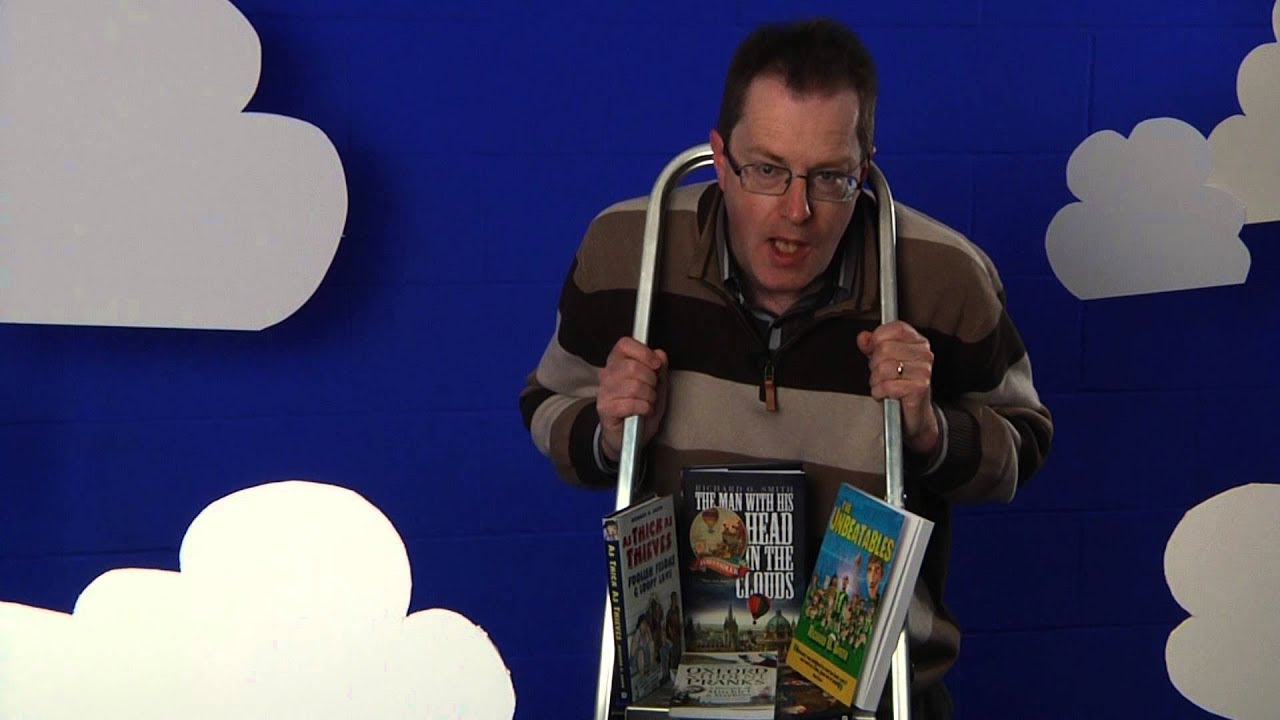 "Year after year in the UK, glossophobia (fear of public speaking) claims the top spot as Britain's no. 1 phobia, repeatedly knocking 'fear of death' down into second position. … At a funeral, the average Briton would rather be in the casket than deliver the eulogy."

Richard O. Smith; The Man with His Head in the Clouds; Signal Books; 2015.
*RUNAWAY (FAST) FROM BIASED NEWS AND INFORMATION – READ THE "FEARLESSLY INDEPENDENT" LBN EXAMINER :



Now you can invite your friends and family to sign up to receive the LBN Examiner for free (if you've got the guts) —– www.LBNExaminer.com

*EXAMINER – HEALTH: PANDEMIC DRINKING IS CAUSING MASSIVE SPIKE IN LIVER DISEASE:



Hospitals are reporting huge spikes in liver disease as a result of people drinking more during the coronavirus pandemic, according to a recent report. There are no national figures available on admission for alcoholic liver disease—but the numbers coming out of individual hospitals look very worrying. For example, Keck Hospital of the University of Southern California has recorded a 30 percent increase from 2019, according to the report, and specialists at hospitals affiliated with the University of Michigan, Northwestern University, Harvard University and Mount Sinai Health System in New York City told the Times that admissions have leapt 50 percent since March, when the pandemic took hold. Haripriya Maddur, a hepatologist at Northwestern Medicine, said adults under 40 seem to be being hit particularly hard by a feeling of hopelessness during the pandemic. "They have mouths to feed and bills to pay, but no job," she said, "So they turn to booze as the last coping mechanism remaining."

*EXAMINER – SEE IT:



Melissa Broder's new novel, "Milk Fed," bravely questions the particularly female lionization of thin and loathing of fat, landing on fresh explanations.

*EXAMINER – COMMUNITY:


"My cousin's daughter has a brain tumor. She's 9. I organized a fundraiser for her… My cousin is a single mom (dad is literally nowhere in sight… No help at all) with twin 9 year old girls and even though they have health insurance, expenses are already adding up. She has brain surgery on the 22nd and depending on how that goes, a lot of follow up treatment after. I donated to the fundraiser of course but think my money might be better spent on advertising space to get the fundraiser out there."
– Carrie

https://gofund.me/1510e35e

*THINK FREELY – BE INDEPENDENT – MAKE UP YOUR OWN (DAMN) MIND: READ LBN EXAMINER



Now you can invite your friends and family to sign up to receive the LBN Examiner for free (if you've got the guts) —– www.LBNExaminer.com
*EXAMINER – TECH: BUMBLE-AN IPHONE IPO TO SWIPE RIGHT ON?


Today, 40% of US couples meet online. To contextualize how significant that is, in 2020, some 150m messages were sent through the dating app Bumble every day. Now, those corny opening lines are about to make Whitney Wolfe Herd — Bumble's founder (and former co-founder of Tinder) — a billionaire: The startup is prepping for a $6B IPO.

Bumble was founded in 2014…
… after Herd left Tinder. She launched Bumble as an antidote to antiquated dating norms (e.g., the man needing to reach out first) and online harassment. On the app, women have 24 hours to make the first move with matches.

The approach has taken off
A review of the company's pre-IPO S1 filing shows a number of strengths:
· Brand: Bumble has 42m, monthly users, across 150+ countries, with 80% of new users coming from word-of-mouth.

· Market growth: The online dating market grows 11% annually. Tailwinds include people marrying later, changing cultural norms, and increased mobile phone usage.

· Freemium opportunity: Users are converting to premium products, with sales hitting $417m through the first 9 months of 2020, up 15% YoY.

· Features & UX: Bumble was among the first dating apps to blur unsolicited lewd images and automate photo verifications.

· Tangential products: Bumble has capitalized on its strong brand by launching Bumble Biz (networking) and Bumble BFF (friendships).

The online dating opportunity is big

But one of Bumble's largest competitors, $42B+ Match Group, owns virtually every big dating app in the US, including Hinge, OkCupid, and Tinder (which has a 54% market share alone). Match and Bumble have actually been embroiled in lawsuits in the past over trade secrets. Whatever the app's long-term fortunes, here are the big winners when the startup goes public (under $BMBL) later this week… just before Valentine's Day:

· Whitney Wolfe Herd: the 31-year-old founder has a 19% stake.

· Blackstone: the PE giant bought a majority stake from the original cofounder Andrey Andreev at a $3B valuation (it'll at least double its investment in less than 2 years).


*WHO READS LBN EXAMINER?:
Former chief executive of General Electric, Jeff Immelt along with along with 12 members of the White House staff, 3 Nobel Prize winners, over 100 Academy Award winners, 6 U.S. Senators, and over 300 Grammy Award winners.
*EXAMINER – A DIFFERENT VIEW:….
LBN Examiner Disclaimer: 1.) The LBN Examiner accepts no liability for the content of this email, or for the consequences of any actions taken on the basis of the information provided. The LBN Examiner is not associated with any commercial or political organization and is transmitted via the web for the sole benefit of its subscribers. 2.) Unfortunately, computer viruses can be transmitted via email. The recipient should check this mail and any attachments for the presence of viruses.