*'A WORLD OF UBIQUITOUS RACISM': NEW ATTACK ON GAME OF MONOPOLY:

Now the efforts to inject a discussion of racism into every aspect of American life have reached a game that most Americans have cherished for decades: Monopoly. In a piece for The Atlantic titled, "The Prices on Your Monopoly Board Hold a Dark Secret," and subheaded, "The property values of the popular game reflect a legacy of racism and inequality," author Mary Pilon writes that a 1930s New Jersey realtor named Jesse Raiford "affixed prices to the properties on his board to reflect the actual real-estate hierarchy at the time. And in Atlantic City, as in so much of the rest of the United States, that hierarchy reflects a bitter legacy of racism and residential segregation."Pilon writes of Cyril and Ruth Harvey, "friends of Raiford's who played a key role in popularizing the game," that they lived on expensive Pennsylvania Avenue but had "previously lived on Ventnor Avenue, one of the yellow properties that represented some of Atlantic City's wealthier neighborhoods, with their high walls and fences and racial covenants that excluded Black citizens."

"The Harveys employed a Black maid named Clara Watson," he notes. "She lived on Baltic Avenue in a low-income, Black neighborhood, not far from Mediterranean Avenue. On the Monopoly board, those are priced cheapest, at $60." After quoting Temple University history professor Bryant Simon stating, "Atlantic City, like all mass resorts, manufactured and sold an easily consumed and widely shared fantasy," Pilon continues, "Around the time that Monopoly was taking hold in Atlantic City, ballots there were marked 'W' for white voters and 'C' for 'colored' voters, Simon said. It would take countless demonstrations and protests and a long struggle by the city's Black residents to secure their civil rights, but the Monopoly board records a world of ubiquitous racism."

*POLITICS IS SEEPING INTO OUR DAILY LIFE & RUINING EVERYTHING – AMERICANS ARE CHOOSING JOBS, BRANDS, & FRIENDS FOR PARTISAN REASONS:
Is there anything that politics can't ruin? The answer, it appears, is a resounding "no" as partisan conflict creeps into all areas of American life. Our political affiliations, researchers say, obstruct friendships, influence our purchases, affect the positions we take on seemingly apolitical matters, and limit our job choices. As a result, many people are poorer, lonelier, and less healthy than they would otherwise be. "Political polarization is having far-reaching impacts on American life, harming consumer welfare and creating challenges for people ranging from elected officials and policymakers to corporate executives and marketers," according to a new paper in the Journal of Public Policy & Marketing by researchers from Arizona State University, the University of Wyoming, and four other U.S. universities.

The researchers find that people's chosen political identities become self-reinforcing through associations with groups with shared beliefs. Our associations can even create a "group-specific shared reality" that makes it harder to relate to those with opposing views. "[A]s society has become increasingly polarized, politicians' objectives diverge and their animosity toward the opposition grows, thereby reducing opportunity for compromise," the researchers warn. "Partisan incivility is a major reason for failed dialogue: Uncivil exchanges result in disagreement and greater polarization regardless of the evidence presented." People's partisan identities influence the range of people with whom they are willing to have relationships, the brands they purchase, and the jobs they take. In an era of public health concerns, people often choose positions on matters such as vaccines or mask-wearing not based on a rational assessment of the issues, but on a plug-and-play adoption of their tribe's stances. This sort of politicized decision-making can stand in the way of rational choices and healthy connections. "With political positions influencing decisions, people may sacrifice wages, lose out on jobs, make suboptimal purchases and disregard opportunities to save," the researchers note. "For example, research has found that employees accept lower wages to work for politically like-minded entities, and people may select higher-priced products or ones that offer less-functional value."
*HBO DOC ABOUT WOODY ALLEN VS. MIA FARROW IGNORES MIA'S 3 DEAD KIDS, HER CHILD MOLESTER BROTHER, OTHER FAMILY TRAGEDIES:
Three of the 11 children Mia Farrow adopted over time have died young. One committed suicide. Mia's brother, John Charles Villers-Farrow, was sentenced in 2013 to 25 years for child molestation in Maryland. He had over 20 child charges of child abuse against him, but went to jail on just two. Taking an Alford plea, he was required to serve 10 years. He was released a year ago, after serving just seven years. When Mia Farrow married Frank Sinatra, how old was she? She was 21. Frank was 50. That short marriage was followed by one to composer and conductor Andre Previn. She was 25. He was 41. And married to singer songwriter Dory Previn, who wrote a famous song about Mia breaking up her marriage. None of these things is mentioned even briefly in the HBO doc series coming Sunday called "Allen v. Farrow" in which Mia is portrayed as a saint, and Woody Allen as Satan.
*MCKENZIE FAMILY DONATES $25,000 TO THE ANCA-WR
Long-time supporters and benefactors of ANCA-WR, Mr. and Mrs. David and Laura McKenzie and their daughter Elizabeth Stanton have donated $25,000 to the Armenian National Committee of America – Western Region to help broaden the organization's ongoing advocacy efforts. "We are so proud of the work that ANCA-WR does to protect the rights of the Armenian people, continue the fight for justice for the Genocide and for Artsakh, and bring it to the forefront of human rights for all," stated the McKenzie Family in the announcement of its generous donation. In the American entertainment industry, the McKenzie family is a staple and has made numerous, significant contributions to the progress of the Armenian cause.
In appreciation of this generous donation, the Chairperson of the ANCA-WR, Nora Hovsepian, Esq., stated: "Despite all the challenges of the last year, the ANCA-WR continued its work to advance the Armenian Cause at every level, from engaging political circles to expanding our media relations. David and Laura McKenzie, along with their daughter Elizabeth Stanton, have once again shown their dedication and support for our efforts through their generous donation." David McKenzie is also one of the Emmy-nominated Executive Producers of Hate Among Us, a documentary that tracks the roots of hate crimes against members of the Jewish faith. In the coming months, his new film about the Turkish-Azerbaijani aggression against Artsakh will be released.
Nora Hovsepian continues, "We are profoundly grateful for their consistent encouragement and their recognition of the importance of our projects, and we thank them as we look forward to proving that with the strength provided by loyal supporters like the McKenzie family, our work for Hai-Tahd will never stop." In 2018, in appreciation of all their contributions and dedication to promoting the Armenian Cause, ANCA Western Region honored the Architects of Denial executive producers and team, including David and Laura McKenzie, as well as Elizabeth Stanton with the prestigious "Excellence in Media" Award. Both Laura McKenzie and Elizabeth Stanton have brought further exposure to Armenia and its people in addition to their work with Architects of Denial by highlighting Armenia on their respective travel shows, "Laura McKenzie's Traveler" and "Elizabeth Stanton's Great Big World." With their segments, through their experiences with the region, they were able to highlight Armenia's rich history and culture. Elizabeth Stanton is currently the host of the CW Network's hit TV show 'World's Funniest Animals.'
The biggest and most influential non-partisan Armenian American grassroots advocacy group in the Western United States is the Armenian National Committee of America- Western Region. The ANCA-WR promotes the interests of the Armenian American community on a wide range of topics in pursuit of the Armenian Cause, working in conjunction with a network of offices, branches, and supporters in the Western United States and related organizations across the country.
*FORMER NAZI GUARD LIVING IN TENNESSEE IS BOOTED TO GERMANY:
ICE deported a 95-year-old former Nazi armed guard from Tennessee back to Germany on Friday. Friedrich Karl Berger was given a deportation order in February 2020 after a court found he participated in Nazi-sponsored acts of persecution. He worked at a camp in the Neuengamme Concentration Camp system in 1945 near Meppen, Germany. Prisoners at the camp included Jews, Poles, Russians, Danes, Dutch, Latvians, French, Italians, and political opponents. Berger admitted to the court in 2020 that he guarded prisoners at the camp so they couldn't escape overnight, as well as during a two-week trip when Nazi leaders evacuated the camp as British and Canadian forces approached. Berger said he never asked to leave his position as an armed guard, and he's still receiving a German pension, which includes payment for his "wartime service."
*IS YOUR CAT DESTROYING YOUR LOVE LIFE? STUDY SAYS 'YES':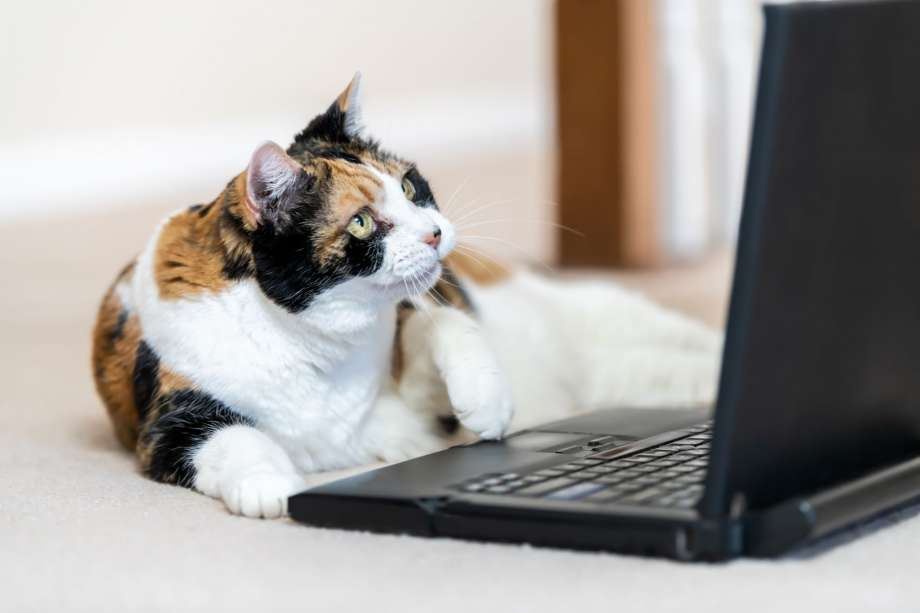 It's no secret: Straight guys often use pets to get dates. And it works. There's even science that backs it up. But according to a new study, first reported by the Wall Street Journal, dudes need to ditch their cats in their dating profiles if they are really serious about securing a Valentine. Sounds brutal. But again, we're just looking at the science, folks. The study featured in the peer reviewed journal "Animals" and (amazingly) titled "Not the Cat's Meow? The Impact of Posing with Cats on Female Perceptions of Male Dateability" found that heterosexual males posing with a cat in their photos were "less masculine when holding the cat, higher in neuroticism, agreeableness, and openness; and less dateable" by more than 1,300 women. An expert at Match.com even backed it up. Rachel DeAlto, Match's chief dating expert, told the WSJ that straight men had a 5 percent lower chance of landing a "like" on their site when it was revealed that they had a cat. Straight women with cats were 7 percent less likely.

The scientists behind the study admitted that their findings were more than a little limited. Both guys are white, thin, college-aged, and according to WSJ "clearly preppy." They plan to do a broader study representing a more "globalized skin tone" in the future to ensure that it's really the cat women are turned off by, not suitor himself. Still, the online dating evidence isn't doing felines any favors. According to the article, dogs give straight and gay men a 20 percent higher chance on average for scoring a "like" and women a 3 percent higher likelihood. But the WSJ author shared via Twitter that she's sticking by her cat-loving tendencies.
*EXAMINER – INVESTIGATES:

Dubbed the "Marathon Man," Belgian runner Stefaan Engels ran the marathon distance every day for a year, totaling 9,569 miles
*EXAMINER – LENS:

Michelle Melton, who is 35 weeks pregnant, receives the Pfizer-BioNTech coronavirus vaccine at Skippack Pharmacy in Schwenksville, Pennsylvania, on February 11, 2021.
*EXAMINER – A LOOK BACK:
September 8, 1955. Hank Aaron standing in front of his locker with misspelled name in the Milwaukee Braves locker room.
WHAT'S UP? BY SARAH GARCIA

*** San Francisco has issued its latest grand moral decree, and bad ex-presidents would be quaking in their coffins—if they could stop laughing. On January 26, the San Francisco school board announced that dozens of public schools must be renamed. The figures that do not meet the board's standards include Abraham Lincoln, George Washington, Thomas Jefferson, Theodore Roosevelt, John Muir, Robert Louis Stevenson, Paul Revere, and Dianne Feinstein.  
***The only way America is going to get fixed is for good people to get involved.  For example, there is a new movement forming to actively oppose the cancel culture.  It's called "The Free Speech Movement" and you might check out it's website: www.speechmovement.org.
*THE DOGS BARK AND THE PARADE CONTINUES ON –
READ LBN EXAMINER:



Now you can invite your friends and family to sign up to receive the LBN Examiner for free (if you've got the guts) —– www.LBNExaminer.com
*EXAMINER – HEALTH: CAFFEINE CHANGES YOUR BRAIN STRUCTURE, BUT WON'T RUIN YOUR SLEEP
There are those who believe drinking caffeine too late will keep them awake all night. Others, however, feel their brain just can't function unless they have a hot cup of coffee in them. A new study may be unraveling both of those beliefs. Researchers from the University of Basel say regular caffeine consumption does not disrupt sleep quality, but it can alter the structure of the brain connected to memory. Whether it's coffee, cola, or energy drinks, study authors say caffeine is the world's most consumed psychoactive substance. Their findings reveal that even consuming it for a short period of time can change the volume of gray matter in the brain. Being a stimulant, caffeine helps most people who drink it to feel more alert and awake. However, consuming too much before bed has been linked to symptoms of insomnia. No matter how it happens, lack of sleep is never good for the brain or the body.

Previous studies reveal that sleep deprivation can impact the amount of gray matter in the brain as well. Gray matter is part of the central nervous system, consisting mostly of the cell bodies of nerve cells. The brain's white matter, on the other hand, mainly makes up the mind's neural pathways. These are the long extensions of the nerve cells. So does caffeine really play a role in causing the damage done by sleep deprivation? Researchers led by Dr. Carolin Reichert and Professor Christian Cajochen examined 20 healthy individuals who all drink coffee on a regular basis. The group of young adults replaced their daily coffee habit with tablets during two 10-day trials. One of the experiments involved actual caffeine tablets, but the other gave participants placebos with no caffeine in them at all. At the end of each 10-day trial, researchers analyzed the volume of gray matter in each person using brain scans. Each participant also had their sleep quality measured in a sleep laboratory which recorded their brain's electrical activity at night.
*THINK FREELY – BE INDEPENDENT – MAKE UP YOUR OWN (DAMN) MIND: READ LBN EXAMINER

Now you can invite your friends and family to sign up to receive the LBN Examiner for free (if you've got the guts) —– www.LBNExaminer.com


*WHO READS LBN EXAMINER?:
Actress Taylor Momsen along with 12 members of the White House staff, 3 Nobel Prize winners, over 100 Academy Award winners, 6 U.S. Senators, and over 300 Grammy Award winners.
*EXAMINER – A DIFFERENT VIEW:….
WANTED: Entry Level Photographer for new, popular Los Angeles Facebook page (https://www.facebook.com/BestofLosAngelesAward/?ref=bookmarks). Develop your craft while reaching an audience of 7,300 members throughout Southern California. Freelance, flexible hours schedule. Work at your convenience. No pay, but great knowledge and opportunity and promotion in Los Angeles. Send contact details including phone number to: Aurora411@TimeWire.net
LBN Examiner Disclaimer: 1.) The LBN Examiner accepts no liability for the content of this email, or for the consequences of any actions taken on the basis of the information provided. The LBN Examiner is not associated with any commercial or political organization and is transmitted via the web for the sole benefit of its subscribers. 2.) Unfortunately, computer viruses can be transmitted via email. The recipient should check this mail and any attachments for the presence of viruses.