'BDS THIS': ISRAEL MAKES 'EXCITING BREAKTHROUGH' IN RACE FOR CORONA VIRUS VACCINE:


Israeli scientists are reportedly only a few weeks away from having developed the first vaccine to combat the coronavirus, which originated in China, and could have the vaccine available 90 days after that. "Congratulations to MIGAL [The Galilee Research Institute] on this exciting breakthrough," Science and Technology Minister Ofir Akunis said, according to The Jerusalem Post. "I am confident there will be further rapid progress, enabling us to provide a needed response to the grave global COVID-19 threat," Akunis said, referring to the disease caused by the novel corona virus. A team of scientists at MIGAL had been working for years on a vaccine against an infectious bronchitis virus (IBV). "Our basic concept was to develop the technology and not specifically a vaccine for this kind or that kind of virus," said Dr. Chen Katz, MIGAL's biotechnology group leader. "The scientific framework for the vaccine is based on a new protein expression vector, which forms and secretes a chimeric soluble protein that delivers the viral antigen into mucosal tissues by self-activated endocytosis, causing the body to form antibodies against the virus. Let's call it pure luck," Katz said. "We decided to choose coronavirus as a model for our system just as a proof of concept for our technology."
*BEWARE OF WOKE POLICE—80% OF PEOPLE IN ARTS FEAR 'CONTROVERSIAL OPINIONS' RISK PROFESSIONAL OSTRACISM:

More than eight in ten people working in culture and the arts feel those with "controversial opinions" risk professional ostracism. The Freedom of Expression survey commissioned by ArtsProfessional magazine found in its research of 500 professionals that more than 80 per cent thought that "workers in the arts and cultural sector who share controversial opinions risk being professionally ostracised". This has resulted in arts sector workers self-censoring around colleagues or bosses if their views are considered "politically incorrect" or express support for Brexit, even thought a majority of the voting public backed it.

Non-liberal-progressive views on sex, religion, and sexuality were also considered forbidden. Responses were anonymous. One said in the survey: "Our arts, culture, and indeed education sectors are supposed to be fearlessly free-thinking and open to a wide range of challenging views. However, they are now dominated by a monolithic politically correct class (mostly of privileged white middle-class people, by the way), who impose their intolerant views across those sectors. "This is driving people who disagree away, risks increasing support for the very things this culturally dominant class professes to stand against, and is slowly destroying our society and culture from the inside."
*AUSTIN BUSINESSES SOUND ALARM OVER HOMELESSNESS HITTING 'BOILING POINT':

The homelessness problem is getting out of hand and increasing the risk of danger, a steakhouse owner in Austin, Texas, said recently. "Our biggest thing is this isn't safe for anybody, and that includes the homeless population," Vince Young Steakhouse's Executive Chef Phillip Brown told KXAN. On Twitter Wednesday, Brown shared photos he took of a large cardboard box behind his restaurant where people had set up camp: While there are now more police in the area, Brown said, "They can't be everywhere all the time." On January 25, Austin police arrested a homeless woman who reportedly confessed to stabbing five women in the famous Sixth Street area of the city, according to Breitbart News. Austin police Chief Brian Manley said when an officer approached one of the women, she was "lying on the ground in a pool of blood." "The witnesses described seeing the suspect, after passing their group take a swing, hitting at the victim, hitting the victim and the victim falling to the ground," he stated. For Brown, problems regarding the homeless issue escalated a year and a half ago when an alleged homeless man began knocking tables over on the restaurant's patio, then hit him in the head. At the hospital, the chef received 13 stitches.
*HEIGHT ADVANTAGE-TALLER YOUNG MEN HAVE LOWER RISK OF DEVELOPING DEMENTIA:

Having some extra height at a young age may do more than just help out on the basketball court. A new study finds that men who are taller than average in early adulthood also enjoy a lowered risk of developing dementia later in life. Previous research has shown that height may be a risk factor for dementia, but the studies weren't able to account for genetic, environmental, and other early-life factors that may influence one's height and or risk of developing dementia. These latest findings shed new light on the subject thanks to researchers from the University of Copenhagen in Denmark, in association with the non-profit science organization eLife.

"We wanted to see if body height in young men is associated with diagnosis of dementia, while exploring whether intelligence test scores, educational level, and underlying environmental and genetic factors shared by brothers explain the relationship," says lead author Terese Sara Høj Jørgensen, an assistant professor in the University of Copenhagen's Department of Public Health, in a media release. Jørgensen and her team analyzed data from 666,333 Danish men born between 1939 and 1959. This cohort included 70,608 brothers and 7,388 twins. They found that 10,599 men from the sample developed dementia as they aged.

*1 IN 5 EUROPEANS SAY SECRET JEWISH CABAL RUNS THE WORLD: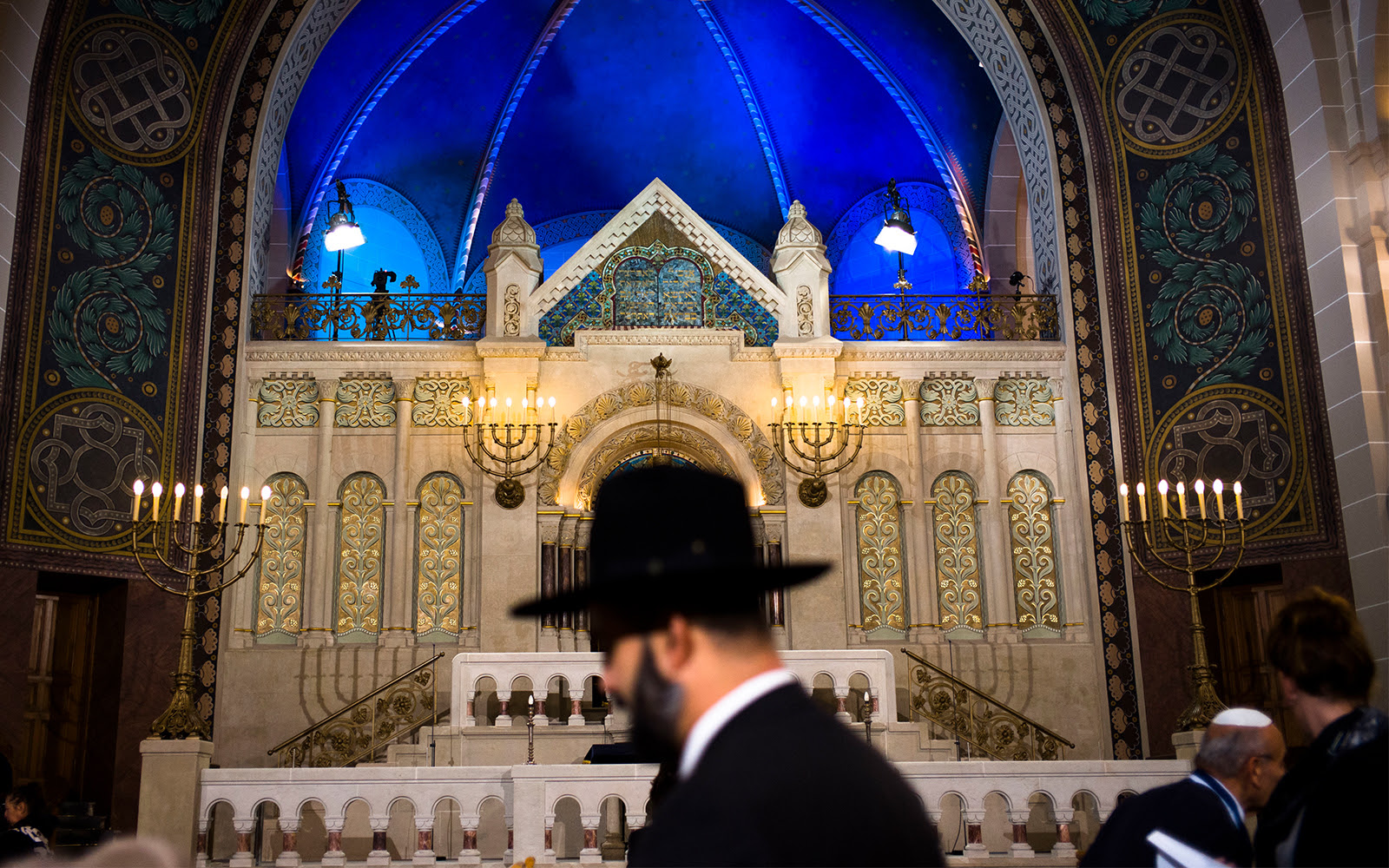 A secret network of Jews influences global political and economic affairs.

That's the feeling among a fifth of the 16,000 respondents to a survey among Europeans from 16 countries. The same number also agreed with the statement that "Jews exploit Holocaustvictim-hood for their own needs."

The survey was presented Monday at a conference about antisemitism organized in Parisby the European Jewish Association. It was conducted in December and January in Austria, Belgium, the Czech Republic, France, Germany, the United Kingdom and Poland, among other countries.

Other findings:
A quarter of respondents agreed with the statement that Israel's policies make them understand why some people hate Jews.
More than a quarter concurred with the statement that "Israel is engaged in legitimate self defense against its enemies." A quarter of respondents disagreed and 46% did not express a position.
More than a third agreed with the assertion that "During World War II, people from our nation suffered as much as Jews."
*HARVEY WEINSTEIN'S EX-WIFE GEORGINA CHAPMAN HAS MOVED ON WITH ADRIEN BRODY:


While Harvey Weinstein is headed to jail, his ex-wife Georgina Chapman is finding solace in the arms of Oscar winner Adrien Brody. Rumors popped up last fall that Chapman, 43, and Brody, 46, were dating, and a source close to Chapman confirmed they're still together. While the designer and the movie star had met and socialized previously, sparks apparently flew when they were both invited to Puerto Rico for the launch of model Helena Christensen's swimwear line last April, held at the swanky Dorado Beach Ritz-Carlton Reserve, joining guests including Brooke Shields and Chris Henchy, Malin Akerman and Jack Donnelly.

*EXAMINER – INVESTIGATES:


Studies show that those who eat hummus tend to weigh less and have better-regulated blood sugar than those who don't.

Hummus eaters also have lower blood pressure, lower cholesterol, and reduced risk of diabetes, heart disease, and certain cancers.
*EXAMINER – CARTOON:

"As long as you don't sign anything in blood you should be O.K."
*LBN EXAMINER – TURNING READERS ON ONE STORY AT A TIME!

  *EXAMINER – BUSINESS INSIDER:


John Stumpf, the former Wells Fargo CEO, was fined $17.5 million by regulators over the bank's fake account scandal. He's also banned from working in the bank industry.
23andMe is laying off 14% of its staff (about 100 people) because of declining sales of its DNA tests.
The New York City Council voted to require stores and restaurants to accept cash in addition to credit and debit cards.
*EXAMINER – INVESTIGATES:


Google did an experiment with M&Ms at their headquarters. and found that when they put the candy in containers instead of out in the open, people ate 3 million fewer pieces within one month's time.
LEARN TO PLAY BRIDGE LIKE A BOSS by H. Anthony Medley

THE ONLY BRIDGE BOOK YOU WILL EVER NEED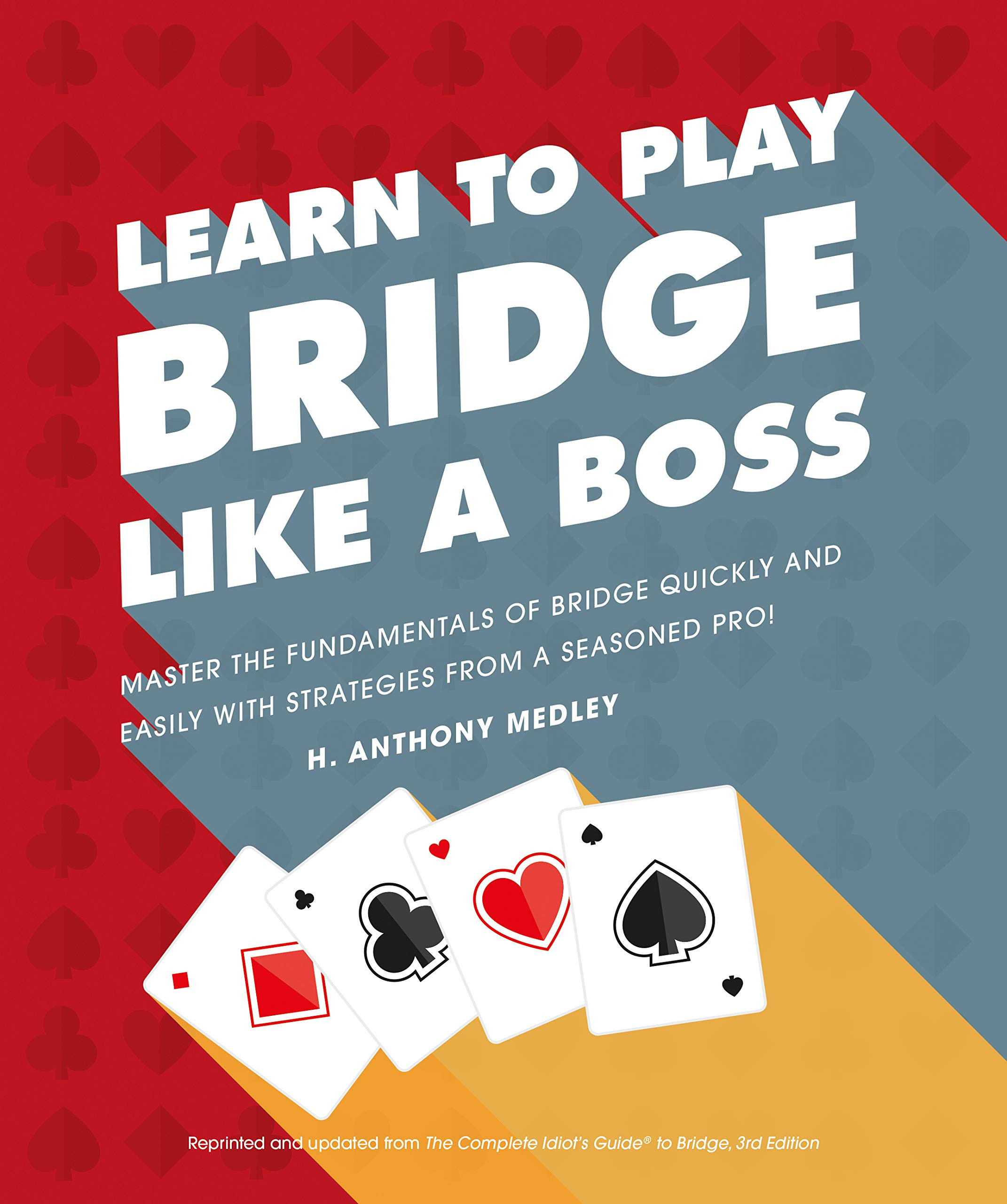 This first of a kind how to play bridge book takes you from learning the basic game in the first several chapters to teaching how to bid and play many of the advanced conventions and techniques used by experts (like Weak Twos, Two Over One, Jacoby Two No Trump, and many more). Better, this explains complex systems that are often the subject of complete books by themselves by reading just a few pages and looking at a few of the hands. Just as an example, it has the most detailed explanation of negative doubles found anywhere. Most of the hands are hands that the author has actually played. There is so much more to this book that can't be mentioned here due to limited space. It is truly an "all in one" book, one for rank beginners, but one also for normal players who want to learn advanced techniques. Says reader       T Sanders, "It is one of the best instructional and game advice books I have read in a long time."

Amazon Link

*THINK FREE – BE INDEPENDENT (MAKE UP YOUR OWN DAMN MIND):

  *WHO READS LBN EXAMINER?:


Power music attorney, John Branca, along with 12 members of the White House staff, 3 Nobel Prize winners, over 100 Academy Award winners, 6 U.S. Senators, and over 300 Grammy Award winners.
*EXAMINER–A DIFFERENT VIEW:….

HELP WANTED: Part-time (flexible hours) LinkedIn Expert. Best-selling author looking for a part-time, freelance (flexible hours) LinkedIn Expert. Must be extremely reliable, smart, resourceful, and experienced with LinkedIn platform.

Send resume (no attachment) with complete contact details including address and phone number to: Aurora DeRose—— Aurora411@timewire.net
LBN Examiner Edited By: Aurora DeRose LBN Examiner Disclaimer: 1.) The LBN Examiner accepts no liability for the content of this email, or for the consequences of any actions taken on the basis of the information provided. The LBN Examiner is not associated with any commercial or political organization and is transmitted via the web for the sole benefit of its subscribers. 2.) Unfortunately, computer viruses can be transmitted via email. The recipient should check this mail and any attachments for the presence of viruses.