*GOLDMAN SACHS CEO USED COMPANY JET FOR PANDEMIC GATEWAYS:
Goldman Sachs CEO David Solomon pushed to get the power bank's employees back in the office during the height of the pandemic, but spent his time jetting off to the Bahamas seven times in seven weeks on the company jet. Solomon famously called remote working an "aberration" and pushed to buck New York City lockdown measures until top executives talked him down, according to the report. All the while, he jetted off to the Bahamas, the Caribbean, and Montana at a time when Americans were restricted from traveling due to the rapid spread of COVID-19.

Bloomberg suggested that Solomon's lack of regard for the safety of his associates led to the rapid departure of three of his key team members in recent months and frustration within the financial institution known for discretion. Bloomberg further reported that while the pandemic "unleashed a windfall for Wall Street" and that Goldman's revenue jumped 22 percent last year, the debate is stirring over Solomon's leadership style.
*NEARLY EVERY OLDER AMERICAN IS BEING PRESCRIBED MEDICATIONS THAT CAN CAUSE A FALL:
The "I've fallen and I can't get up!" commercial created a famous catchphrase in the late 1980s and early 1990s. Now, a new study finds far too many falls among the elderly could very well be due to the medications they're taking. Researchers from the University of Buffalo report that nearly every older American over 65 years-old (94%) was prescribed at least one drug that raised their risk of falling in 2017. That's a big increase in comparison to 1999, when 57 percent of older adults received these types of medications. Troublingly, death rates due to falls more than doubled between 1999 and 2017. Of course, just because a fall doesn't kill an individual, that doesn't mean there isn't lasting damage. Especially among the elderly, a momentary loss of balance can result in any number of serious injuries. Hip fractures are a particularly life-threatening injury for seniors.

According to the CDC, Americans spend close to $50 billion each year on fall-related injuries. "Our study indicates two trends increasing concurrently at a population level that should be examined at the individual level. Our hope is it will start more conversations on health care teams about the pros and cons of medications prescribed for vulnerable populations," says Amy Shaver, PharmD, lead investigator and postdoctoral associate in the UB School of Public Health and Health Professions, in a university release.
*ICE KEEPS RELEASING DETAINEES WITH POSITIVE CORONAVIRUS TESTS:
Immigration and Customs Enforcement agents are repeatedly releasing detainees who have been diagnosed with the coronavirus, according to a report. In one example, an asylum-seeker from Cameroon was driven from immigration detention to a bus station in the California border city of Calexico and, when volunteers greeted him and offered help, he told them he had been diagnosed with COVID-19. The next day, a Cuban man was dropped off who had also just tested positive. Immigration advocates told the Post that it's right that detainees with the virus should be released to get medical care, but said it's reckless to release them into the public without providing help. "It's reprehensible," Jules Kramer, chief of operations at the Minority Humanitarian Foundation, told the Post. "It's a threat to public safety. It's a threat to our asylum-seekers. It's a threat to the people on the ground helping." In a statement, ICE spokeswoman Paige Hughes said: "U.S. Immigration and Customs Enforcement is firmly committed to the health and welfare of all those in its custody… In these particular instances, ICE had no legal authority to continue detention for the individuals referenced."
*PETER PANNED – DISNEY+ PULLS ICONIC MOVIES DUMBO, THE ARISTOCRATS, AND PETER PAN FROM KIDS SECTION FOR 'RACIST' STEREOTYPES:
Disney+ has stripped its children's movie selection of classic movies like Dumbo, The Aristocats, and Peter Pan because of their "racist" stereotypes. Settings on the streaming site's app will deter children from watching the once-loved, now controversial, titles. On the "Stories Matter" section of their website, Disney explained why each iconic movie was being pulled. For Dumbo they explained that "the crows and musical number pay homage to racist minstrel shows, where white performers with blackened faces and tattered clothing imitated and ridiculed enslaved Africans on Southern plantations. "The leader of the group in Dumbo is Jim Crow, which shares the name of laws that enforced racial segregation in the Southern United States." And for Peter Pan they stated that "the film portrays Native people in a stereotypical manner that reflects neither the diversity of Native peoples nor their authentic cultural traditions. "It shows them speaking in an unintelligible language and repeatedly refers to them as 'redskins,' an offensive term.
*MOST AMERICANS HAD UNWANTED WEIGHT CHANGES DURING STRESS OF PANDEMIC:
If you've struggled to cope during the past year, here's some hard proof that you're far from alone. The American Psychological Association released a new survey Thursday—a year to the day since the World Health Organization declared a global pandemic—that illustrates the enormous stress everyone has been under, and its impact on our health. Some 61 percent of respondents to an online poll said their weight had fluctuated over the past year, with 42 percent saying they'd gained more weight than they wanted to—almost 30 pounds on average.

Ten percent of respondents reported gains of more than 50 pounds. Nearly 25 percent of survey-takers said they'd been drinking more than usual during the pandemic—a figure that more than doubled to 52 percent among parents with children in early elementary school. "When stressors go up, there are changes in behavior that affect our bodies," said Scott Bea, a psychologist at the Cleveland Clinic. "I think those effects are going to last for some time."

*YOU ACTUALLY CAN BS A BS'ER PEOPLE WHO OFTEN FOOL OTHERS MOST LIKELY TO GET DUPED THEMSELVES:
People who frequently exaggerate and distort the truth — or peddle in "BS" — often think they won't fall for the same stunt from someone else. According to a new study, it turns out these "BSers" aren't so savvy after all. In fact, Canadian researchers say a "BS artist" is actually the most likely person to be fooled by misleading information. A team from the University of Waterloo finds those who regularly try to impress or influence others using misleading, impressive-sounding misinformation frequently buy in to the same junk they sell to others. These individuals displayed an inability to distinguish between scientifically accurate facts and impressive-but-meaningless fiction. Study authors add the typical BSer is also likely to fall victim to fake news headlines. "It probably seems intuitive to believe that you can't bullshit a bullshitter, but our research suggests that this isn't actually the case," says lead author and cognitive psychology PhD candidate Shane Littrell in a university release. "In fact, it appears that the biggest purveyors of persuasive bullshit are ironically some of the ones most likely to fall for it."

Study authors consider BS to be information someone uses to impress or mislead others with little regard for the truth. The team notes there is also types of BS people use in their conversations with others — persuasive and evasive. Persuasive BS makes use of exaggerations and embellishments — the "big fish" story — to impress others or help someone fit in. Evasive BS on the other hand uses irrelevant or evasive comments in situations where a blunt answer will likely hurt someone's feelings.
*WHAT'S WRONG WITH TEMPORARY FILLERS?
"After one or more botched nose jobs — or even as a substitute, if appropriate — for rhinoplasty or revision rhinoplasty, the 'temps' don't get an A grade", notes Dr. Robert Kotler, the most experienced permanent injector in the US. "It's a life-time and expensive sentence. 'Filler Prison'," one patient dubbed it. "Temps are OK for cheeks and lips, but for the nose, a different territory with unique anatomy, not the best option. Better answer? The only permanent filler, medical grade liquid silicone; trade name, Silikon-1000."
With over 40 years' experience improving over 6000 noses, Kotler listed the pluses:
• Safe. FDA-approved. Over 50-year successful track record.
• Less time, less lifetime cost than temps. 3-4 sessions and done.
• May be appropriate substitute for primary rhinoplasty or revision rhinoplasty.
• Tiny-needle, micro-droplet, high- magnification technique can conquer major and minor imperfections.
To see the result, the Kotler Saline Demo is offered. Sterile saline solution is injected and mirror-in-hand, the patient sees the end result. A "test drive"; a "road test".

*FROM PUGLIA TO HOLLYWOOD – WESHORT: ALESSANDRO LOPRIENO'S STARTUP FOR SHORT CINEMA:


The last two years have been utterly special. I have met such interesting people, among which Hollywood innovators who are trying to improve the world of cinema, and they have inspired to step up. I've had two years of exchanging emails, phone calls, chats about cinema, finance and technology with the same producers who financed Oscar-winning films and other masterpieces by world-renowned Directors. I remember very well a year ago, just about before the night of the Oscars, they told me "Alex, Hollywood loves Italy". Hearing it made me quite excited. Also, I felt like I was somehow part of it all. It was like touching a dream with my very own hands. A dream that I have had hidden in my drawer since I was a child. Only those who have a big dream, which they carry in the hearts with so much passion and resilience, can understand me.
This gave me courage to kickstart my startup company, which is based in a charming seaside town north of Bari, Bisceglie (Puglia) the city where I was born and raised, and which I re-embraced after an interlude of life abroad. I believe that Puglia is a wonderful Italian region, so I have decided to trace the coordinates of my future by placing the headquarter of a project that already has a clear international reference, in my native land.
"The Netflix of Short Films", as it was defined by one of the first people I told my idea of WeShort to. I have embraced this definition dearly, not only because I've felt honored by this comparison, but also because we have great ambitions, although we are just newborn startup. WeShort is community, union, interaction and action based, that's why the "We", which goes beyond many individualistic and niche concepts. My passion as a child was cinema. A passion transmitted by my uncle, with whom I have watched hundreds of films since my childhood. At first, I discovered the genres that make up my cinematographic taste today, from Kubrick to Tarantino, passing through Godard, Lynch and Fellini, which are the most popular names for a cinephile. Then I have discovered an incredible interest in short films, and I wondered: why don't people watch short films every day? From that moment, the idea of WeShort was born. An idea that is also the result of my relationships with people from the world of finance, marketing and technology. An idea that preserves a romanticism towards cinema, but embraces it with the intent of business at the same time.
IN SHORT WE TRUST
I invite you to rediscover the world of short films with WeShort, the new On Demand platform entirely dedicated to short films. From now on, even with 5 minutes of time available, you can have great cinema at your fingertips. On March 21, 2021 we launch the premiere. You are invited by me personally, and by all the WeShort's staff. You'll receive the gift of 14-day free trial to discover the incredible world of short films. To receive the invitation, just fill out the form on our website, or request it directly through our social pages.
https://weshort.com/app/main?l=en
*EXAMINER – INVESTIGATES:
Approximately 63% of youth suicides in the U.S. are kids who live in a home without a father.
*EXAMINER – LENS: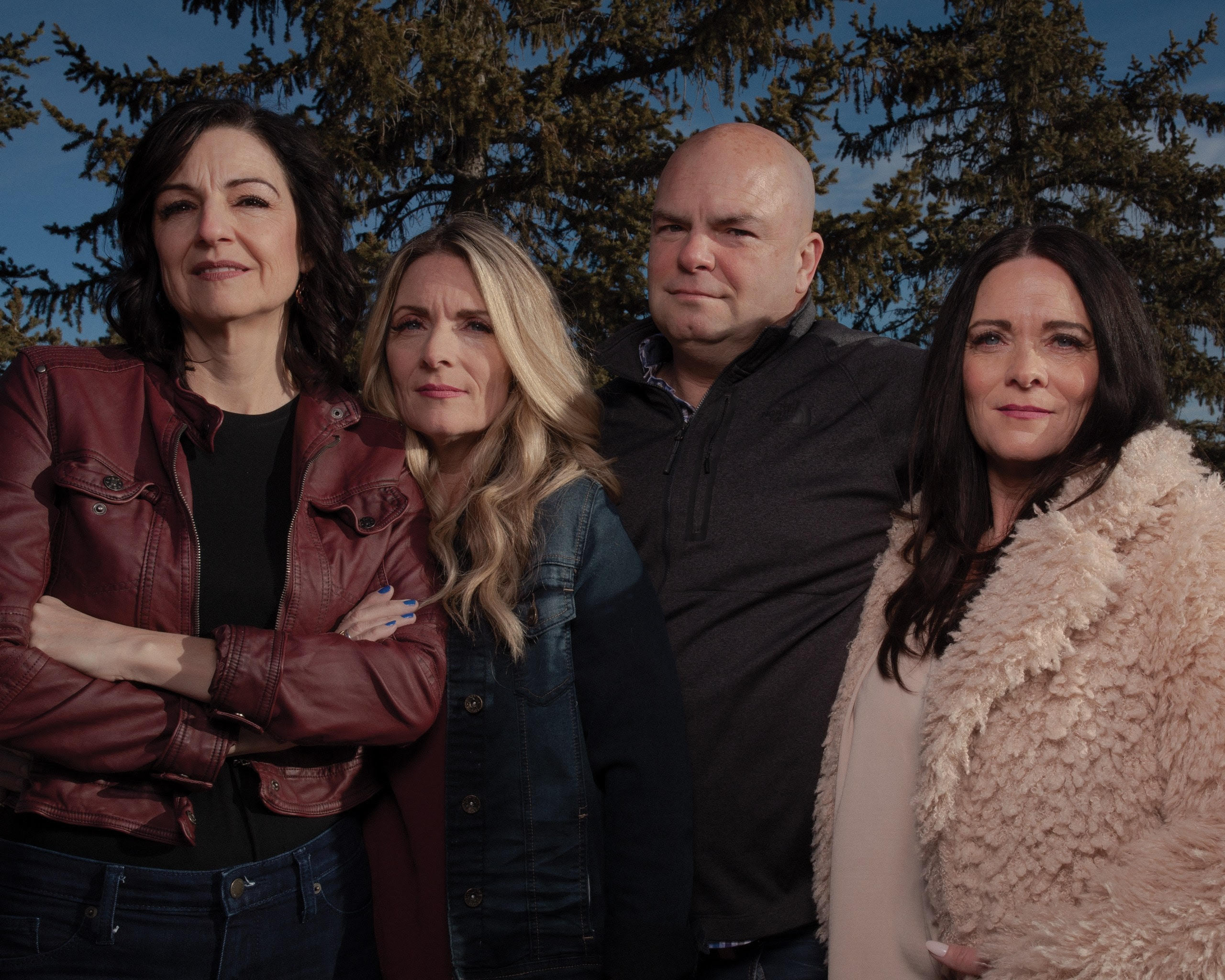 Alina, Vicki, Joe, and Valerie Darger near their home, in Herriman, Utah. Joe says that getting bigamy decriminalized in the state involved a "three-prong approach—legislative, legal, and public relations."


WHAT'S UP? BY SARAH GARCIA:
The TV ratings are in for the NBA All-Star Game, and the numbers are brutal. According to Anthony Crupi, the game averaged a pathetic 5.94 million viewers on TNT. Just how bad are those numbers? It's a record low. It really does seem like a lot of fans have just given up on the NBA. It's not hard to see why. The league went from being about winning games to lecturing America about politics. NBA Commissioner Adam Silver himself has admitted that fans don't want to see it.  


*EXAMINER – HEALTH: 42% OF AMERICANS CONSIDER THEMSELVES GERMAPHOBES BECAUSE OF THE PANDEMIC
Nearly half of Americans feel that no matter how often they wash their hands, it's never enough during COVID-19, according to a new survey. Despite the results however, researchers find constantly stressing over safety is getting old fast as the world enters year two of the pandemic. The poll asked 2,000 Americans to reflect on the past 12 months to analyze their hygiene habits. Even though 90 percent of respondents say they are aware of the CDC's guidance on washing hands for 20 seconds, 41 percent admit it's starting to get tiresome. Conducted by OnePoll on behalf of American Water, the survey analyzed how respondents are practicing hygiene as quarantines, lockdowns, and social distancing drags in to 2021.

It may come as no surprise that the pandemic is a frustrating subject for three-quarters of respondents. More specifically, 65 percent have had it with people not taking the crisis seriously enough so it can end. Forty-two percent of the survey now describe themselves as a germaphobe because of the pandemic. Of these respondents, 79 percent agree that this change isn't necessarily a bad thing. The top habits respondents are doing to stay safe include carrying hand sanitizer at all times, immediately washing their hands for a full 20 seconds after being outside, and avoiding contact with public surfaces at all costs. With frequent hand washing being a key part of fighting COVID-19, the survey also looked at how frequently people are doing this. Researchers discovered the average American washes their hands nine times a day. Nearly one in five (18%) wash upwards of 15 times a day.
*EXAMINER – BUSINESS:
Tinder, along with its parent company Match Group, is working with a non-profit called Garbo to help customers find out if their potential dating partner has a criminal record. Most people know very little about the person they have just met online. Garbo allows people to find out whether someone they are interacting with has a criminal record or other court actions, such as a restraining order.
*ENOUGH IS ENOUGH – ENOUGH BIAS, ENOUGH SPIN, ENOUGH SLANT!
Think Freely – Be Independent – Read LBN Examiner:


Now you can invite your friends and family to sign up to receive the LBN Examiner for free (if you've got the guts) —– www.LBNExaminer.com


*EXAMINER – CARTOON: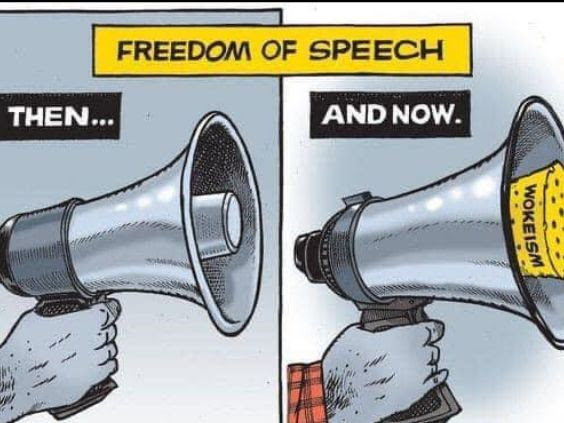 *WHO READS LBN EXAMINER?:
Super-model and author, Christy Turlington, with along with 12 members of the White House staff, 3 Nobel Prize winners, over 100 Academy Award winners, 6 U.S. Senators, and over 300 Grammy Award winners.
*EXAMINER – A DIFFERENT VIEW:….
LBN Examiner Disclaimer: 1.) The LBN Examiner accepts no liability for the content of this email, or for the consequences of any actions taken on the basis of the information provided. The LBN Examiner is not associated with any commercial or political organization and is transmitted via the web for the sole benefit of its subscribers. 2.) Unfortunately, computer viruses can be transmitted via email. The recipient should check this mail and any attachments for the presence of viruses.