*" I'M HATIN' IT " – YOU'LL NEVER GUESS WHAT THEY FOUND ON McDONALD'S TOUCHSCREENS IN ENGLAND:
According to a new investigation, they swabbed the new self-order machines in six different England locations—six in London and two in Birmingham, England. The breadth of different and concerning bacteria on each one worried Senior Lecturer in Microbiology at London Metropolitan University Dr. Paul Matawele, who told the Metro: "We were all surprised how much gut and [fecal] bacteria there was on the touchscreen machines. These cause the kind of infections that people pick up in hospitals."

Among those bacteria was staphylococcus, which has been linked to Toxic Shock Syndrome. Matawele called the bacteria "so contagious." He was also concerned about the listeria, klebsiella, and proteus strains found, each of which contributes to a different serious illness. When contacted by the paper, a McDonald's rep commented "our self-order screens are cleaned frequently throughout the day. All of our restaurants also provide facilities for customers to wash their hands before eating."
*AMAZON PULLS 1M FAKE CURES, PREVENTION FOR CORONAVIRUS:

Amazon has reportedly removed more than 1 million products from its digital store that are fraudulently branded as coronavirus cures or safeguards, the Mercury News reports. The online giant in recent weeks has cracked down on thousands of users charging unreasonably high prices for protective gear as the virus spreads—the company referred to the problem as "price gouging." "Amazon has always required sellers to provide accurate information on product detail pages and we remove those that violate our policies," a company spokesperson said in a statement. As of Friday, the virus has infected more than 80,000 people globally and has killed almost 3,000 people.
*HEADS UP- U.S. PEDESTRIAN DEATHS SPIKE TO HIGHEST LEVEL IN 30 YEARS:


U.S. pedestrian deaths have hit their highest level in 30 years with an estimated 6,590 pedestrians being killed in motor-vehicle crashes last year, according to a new report. That's a nearly 5 percent increase from 2018, according to the figures released Thursday by the nonprofit Governors Highway Safety Association. The rise in pedestrian deaths comes as overall fatalities from road crashes keep declining.

Safety researcher Richard Retting explained: "Cars are much safer today… That doesn't help pedestrians a whole lot." Experts offered a number of reasons for the spike, including drivers and pedestrians becoming more and more distracted by smartphones, more SUVs on the roads, and alcohol or other drug impairment. The report states that the number of annual pedestrian fatalities has risen by more than 50 percent since 2009.
*SOUTH PHILLY SAFE INJECTION SITE NIXED:


Recently, a federal judge approved a plan to set up the U.S.' first-ever sanctioned safe injection site in South Philadelphia. But the very next day, Safehouse, the nonprofit behind the effort, announced that plans are on hold. Safehouse VP Ronda Goldfein said the intended landlord, a health center called Constitution Health Plaza, retracted Safehouse's lease. The backstory: The U.S. opioid crisis devastated Philadelphia. Drug overdoses have killed about 3,400 people in Philly in the past three years, per the DEA. Safehouse organizers said about one person dies of an overdose in South Philadelphia every week. So authorities are doing whatever they can to end the suffering. Advocates say safe injection sites can prevent overdoses and provide a bridge to treatment. But some law enforcement officials and others are fiercely opposed. They argue safe injection sites 1) sanction illegal drug use and 2) enable addicts to fall deeper into their conditions. That's why U.S. Attorney William McSwain sued Safehouse last year, citing a 1980s-era "crackhouse statute." The court ruled in Safehouse's favor, but McSwain appealed the decision. Zoom out: Safe injection sites fall into an approach to drug use called "harm reduction." Other examples include needle exchanges used to reduce HIV risk and distributing the overdose-reversal drug naloxone. One final, mysterious element of this story: A research paper published in 2018 said there is already a safe injection site in the U.S. But it's a closely kept secret, operating in an undisclosed, urban location.
*GENERATION HELPLESS? MANY MILLENNIALS CAN'T CHANGE A LIGHTBULB BY THEMSELVES, SURVEY FINDS:

Has the quintessential handyman become a thing of the past? Homeowners used to take pride in repairing and maintaining their homes all by themselves, but a recent survey of 2,000 young adults finds that many still need assistance with the simplest of tasks — like changing a light bulb! Unbelievably, some respondents even admitted to simply leaving a dead light bulb in place for more than three weeks before finally mustering up the courage to ask for some help. Other simple fixes that respondents said they can't accomplish alone included putting up wallpaper, draining a radiator, painting, tightening up a loose cabinet door, and fixing a loose screw. Less than 25% of survey participants would call themselves "good" at DIY skills, and 13% (about 1 in 8) flat out said their skills are "poor."

The research, which was commissioned by Plusnet, also noted that a full third of millennials seek out help on the easiest of household chores mostly because they're sure they'll mess things up if they attempt it themselves. Another 25% don't even try such tasks alone because they know someone else would be far better suited for the job, 10% don't have the patience for home improvement, and 14% just don't have the time apparently. So, who do most young adults look to for help? You guessed it, dear old dad (40%). Meanwhile, 16% usually ask their mother or brother for help first. Besides actual people, though, there's "someone" else that the vast majority (87%) of millennials flock to in the event of house trouble: Google. Meanwhile, 41% usually just call up a professional repairman.

If one thing is clear from this survey it's this: modern young adults just don't feel the need to learn these skills. A full 25%  would much rather just pay someone to perform a maintenance job than get their hands dirty themselves. As such, the average millennial spends $409.76 annually on home repairs. On that note, respondents were asked what plays into their decision when choosing a tradesman; 15% go for the best price, but 25% seek out the best online reviews. Another third won't hire a handyman if their website looks cheap and 40% will avoid a repair business if their website is non-functional. Many (30%) even turn to social media for repair help, with most looking over Facebook before other platforms. Electricians are the most commonly called repair services used (42%), followed by plumbers (37%). Also, 17% regularly call an interior decorator, and 11% call a blinds fitter frequently.
*AMERICANS CONTINUE TO VOTE WITH THEIR FEET TOWARDS LOW-TAX STATES:

With the 2020 census just around the corner, elected officials and demographers eagerly await the results from this once in a decade process of counting the U.S. population. The new count will not affect electoral votes for the 2020 presidential election. But its implications for the 2022 congressional midterms, state political clout and future presidential elections are significant. Before we get the official count from the 2020 census, the best clues we have come from the 2019 estimates released by the United States Census Bureau in its annual state-by-state population estimates. Beyond the political, the results tell us a great deal about the relative economic health of the 50 states. Americans continue to move, or "vote with their feet," toward states that have lower tax burdens and value economic competitiveness. For more than a decade, our work in Rich States, Poor States has revealed that states with lower taxes, especially those that avoid personal income taxes, have seen significantly better rates of in-migration than states with high-income tax rates.

For example, the two biggest winners from the 2019 population estimates are Texas, which gained 367,215 new residents on net, and Florida, which gained 233,420. Neither the Lone Star State nor the Sunshine State have a personal income tax. The two states with the largest population losses in 2019 were New York, with a net loss of 76,790 residents and Illinois, which lost 51,250. New York and Illinois have some of the highest tax burdens in America, and their policy mistakes are costing them dearly. Moving away from the large states, a quartet of low tax states – Idaho, Nevada, Arizona, and Utah – led the way this past year in terms of overall population growth as a percentage of their population.
*ELIZABETH STANTON, TRAVEL GURU EXTRAORDINAIRE, EXAMINES POOR CUSTOMER SERVICE NOT AFFECTING PROFITS FOR MAJOR AIRLINES:


A new study by University of Nevada, Reno, found that there is no correlation between customer satisfaction and performance of the airline. Airline management, away from the financial incentive to invest in CS, is more concerned with filling as many seats as possible-and increasing the number of seats per flight by reducing seat width and legroom to take on a few extra rows in economy class. Well, it seems travel guru extraordinaire, Elizabeth Stanton, has a lot to say on the subject and insists that the sadly poor customer service doesn't affect income.
"This besieged consumer lives in an alternative reality where businesses can discriminate at will between their high-value and low-value clientele, at the same time as they marginalize bargain hunters and coupon cutters," states Elizabeth Stanton. "Most companies couldn't get away with treating their customers this way. But some already do: airlines."Stanton continues, "Airlines will figure out just how much every client is worth and treat them accordingly. They have this overarching sense of who their valued customers are, regardless of any individual fare, and what their lifetime value is. And because of the system structure, they will take advantage of it to the degree that they are cruel to people."
When it comes to poor customer service, airlines seem to be beyond reproach and the average air traveler knows that. It's self-evident in the soaring profits of United, which forcibly dragged a passenger off an overbooked flight 2 years ago, and in budget carriers offering increasingly spartan flying experiences while insinuating add-on fees for amenities that were once included, like carry-on baggage and inflight entertainment. The big U.S. airlines have a near-monopoly on air travel from many (although not all) major American airports, leaving little options for price-sensitive passengers when they fly. On Tuesday February 18, 2020, the U.S. Department of Transportation released its annual report on air travel for 2019. This report shows travel data related to the consumer and you can see how on average airlines have been giving poor service as cancellations increase and long tarmac delays being displayed. Check out the statistics below:

On-time arrival rate: 79%, down from 79.2% in 2018. Despite operating on island time, Hawaiian Airlines was the most punctual carrier. Frontier was the least.
Cancellations: Airlines canceled 1.9% of scheduled domestic flights last year, all of which interrupted an important family gathering. In 2016, the cancellation rate was 1.2%.
Animals: Carriers reported 11 animal deaths and eight injuries.
Tarmac delays: The longest tarmac delay was a United flight that spent 5 hours and 32 minutes on the Newark tarmac before taking off for Milan, Italy.
*EXAMINER – SEE IT:

On March 6, Mandy Moore will release her first album since 2009. "I'm a firm believer in things happening for a reason, and it took the last 10 years of my life to get to this point, and I really feel like it was worth it," she said.
*EXAMINER–INVESTIGATES:

Want to improve your chance of staying healthy? Stop touching your face! One of the more difficult challenges in public health has been to teach people to wash their hands frequently and to stop touching the facial mucous membranes — the eyes, nose and mouth, all entry portals for the new coronavirus and many other germs. "Scratching the nose, rubbing your eyes, leaning on your chin and your fingers go next to your mouth — there's multiple ways we do it," said Dr. Nancy C. Elder, a professor of family medicine at Oregon Health and Science University in Portland who has studied face touching among doctors and clinic staff members. "Everybody touches their face, and it's a difficult habit to break."
– WITHOUT NOTES-


An in-depth interview with the Rabbi and the Rascal. Rabbi Asher Gottsman "The Rabbi" and Robert Sanchez "The Rascal" make up this fascinating real-life Odd Couple story. A reformed gang member and his spiritual mentor a Jewish Rabbi and how they have affected each other for the better. Part 1 we hear about the Rascal's background and how he got into the gang.
 
*DEAL WITH REALITY: READ LBN EXAMINER


Did you know that since June of 2002 this LBN Examiner has been read in all 50 of the United States and 26 foreign countries in 11 separate time zones by "influencers" everywhere (Nobel Prize winner, White House staff, U.S. Senators, Academy Award winners, etc) with the motto – once a week but never weekly! – The Examiner has been recognized as one most "fearlessly independent" and unbiased news sources in the world. Many loyal readers have said that the thing that they most love about the Examiner is that it comforts the afflicted while afflicting the comfortable. If in a world of chaos and fake news you're looking for an independent news source, you have found it here, if you have the guts. Buckle up.
*EXAMINER – CARTOON:

"Do you ever feel like every TED Talk winds up being about the same thing?"

*EXAMINER – INVESTIGATES:


Campbell Soup is ordering more ingredients to keep up with the demand for its canned items during the coronavirus epidemic.

*THINK FREELY – BE INDEPENDENT (MAKE UP YOUR OWN DAMN MIND) – READ LBN EXAMINER – ONCE A WEEK BUT NEVER WEAKLY!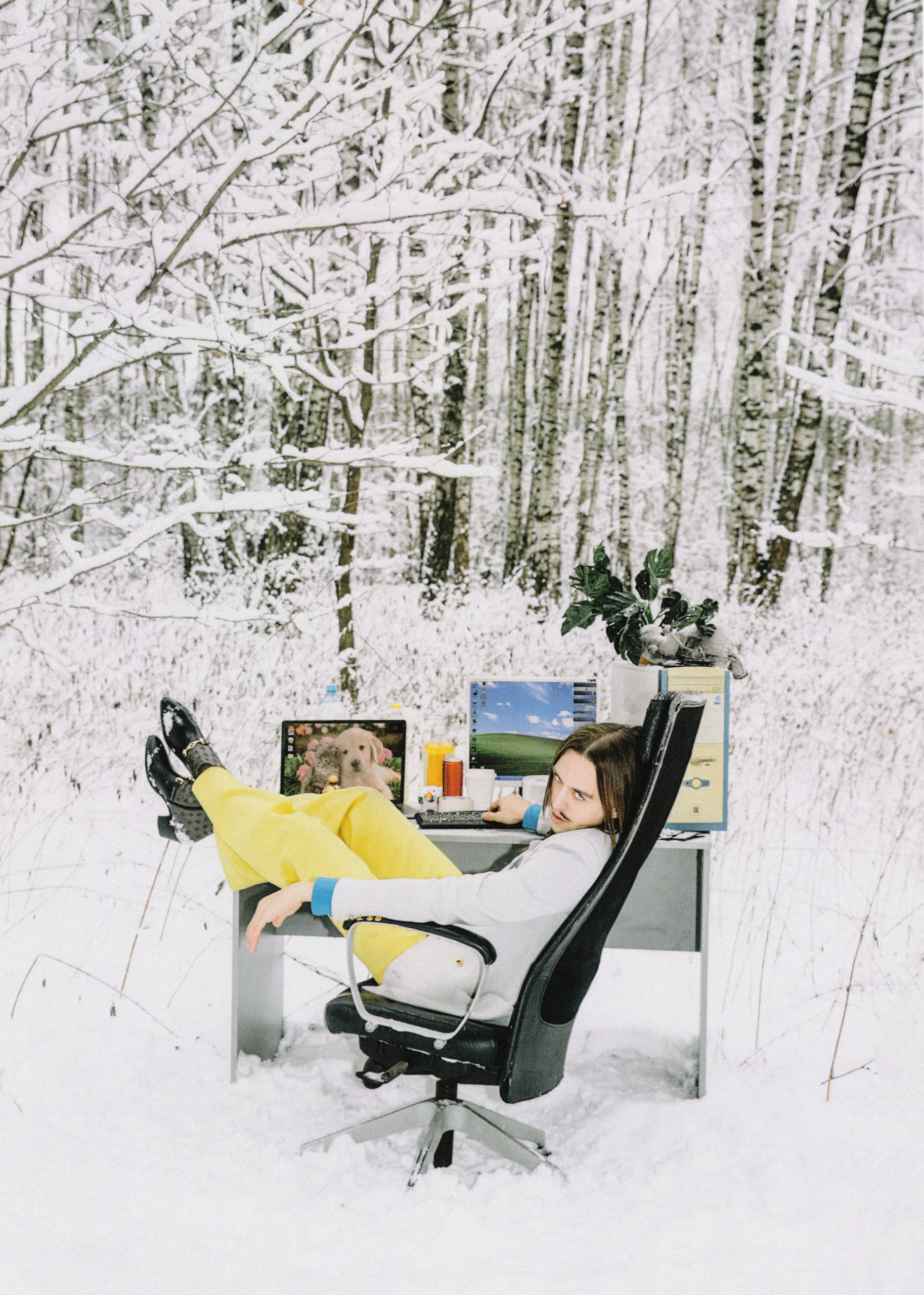 *WHO READS LBN EXAMINER?:
Novelist, Louise Erdrich, along with 12 members of the White House staff, 3 Nobel Prize winners, over 100 Academy Award winners, 6 U.S. Senators, and over 300 Grammy Award winners.
*EXAMINER–A DIFFERENT VIEW:….
HELP WANTED: Part-time (flexible hours) LinkedIn Expert. Best-selling author looking for a part-time, freelance (flexible hours) LinkedIn Expert. Must be extremely reliable, smart, resourceful, and experienced with LinkedIn platform.

Send resume (no attachment) with complete contact details including address and phone number to: Aurora DeRose—— Aurora411@timewire.net
LBN Examiner Edited By: Aurora DeRose 
LBN Examiner Disclaimer: 1.) The LBN Examiner accepts no liability for the content of this email, or for the consequences of any actions taken on the basis of the information provided. The LBN Examiner is not associated with any commercial or political organization and is transmitted via the web for the sole benefit of its subscribers. 2.) Unfortunately, computer viruses can be transmitted via email. The recipient should check this mail and any attachments for the presence of viruses.