*NYT CALLS OUT DE BLASIO, CUOMO FOR CORONAVIRUS FAILURES:


The New York Times published a lengthy and rather damning piece on Wednesday detailing the belated and at times counterproductive response of the two most prominent Democratic leaders in New York to the Corona Virus: New York City Mayor Bill de Blasio and New York Governor Andrew Cuomo. For, finally, providing a more even-handed critique of the Democratic politicians calling the shots at the epicenter of the pandemic in the U.S., some of the Times' readers have thanked the paper, though many made a point of noting that the critique was coming rather late in the game. The Times report has been given a conveniently equivocal title — "How Delays and Unheeded Warnings Hindered New York's Virus Fight" — which fails to directly point the finger at de Blasio or Cuomo, but its subtitle better summarizes the content of the piece: "The federal response was chaotic. Even so, the state's and city's own efforts failed to keep pace with the outbreak, The Times found." Even that more direct criticism, however, does not accurately present just how badly the Times found that the two Democrats initially botched their response.

The report begins with the first confirmed case of the virus in New York City on March 1 — and both Cuomo and de Blasio vowing to take action that, the Times learned, was never taken. A 39-year-old woman took Flight 701 from Doha, Qatar, to John F. Kennedy International Airport in late February, the final leg of her trip home to New York City from Iran. A week later, on March 1, she tested positive for the coronavirus, the first confirmed case in New York City of an outbreak that had already devastated China and parts of Europe. The next day, Gov. Andrew M. Cuomo, appearing with Mayor Bill de Blasio at a news conference, promised that health investigators would track down every person on the woman's flight. But no one did. "For many days after the first positive test, as the coronavirus silently spread throughout the New York region, Mr. Cuomo, Mr. de Blasio and their top aides projected an unswerving confidence that the outbreak would be readily contained," the Times reports.
*DELTA TELLS SICK FLIGHT ATTENDANTS – "DO NOT POST" ON SOCIAL MEDIA OR NOTIFY FELLOW CREW:


Delta Air Lines has directed flight attendants who test positive for the coronavirus to "refrain from notifying" fellow crew members or posting about their health on social media. The email, sent Thursday afternoon to more than 25,000 flight attendants, stated that Delta management will "follow an established process" to alert co-workers who recently came in contact with flight attendants who "are symptomatic or diagnosed with COVID-19," the respiratory illness caused by the coronavirus. "Please refrain from notifying other crew members on your own," read the email, which was sent at 2:20 p.m. Eastern time. "Once you have completed the reporting procedures listed above, leaders will follow the established process to notify any impacted flight attendants." The email provides phone numbers for hotlines to report diagnoses and inform management of plans to take an absence, and urges employees to "please ensure you complete these actions as soon as symptoms occur."
*WTF? – GOOGLE DATA SHOWS NEW YORKER'S DOING LESS SOCIAL DISTANCING THAN PEOPLE IN ITALY & SPAIN:


Google tracking data released Friday suggests New Yorkers are less likely to avoid public places and stay home than residents of hard-hit coronavirus hotspots in Europe. The tech giant said it released the location data to allow authorities to "make critical decisions to combat COVID-19." The release follows Trump administration coronavirus coordinator Deborah Birx saying Thursday that she could tell by the US increase in new infections that people were not universally abiding by requests that they stay home. "I know you've seen the slope on the US versus the slope in Italy, and we have to change that slope," Birx said. "What it means in the US is not everyone is doing it. So we're only as strong as every community, every county, every state, every American following the guidelines to a T."

The anonymized aggregate data bolster Birx's claim. It tracks changes in user location from Sunday, Feb. 16 — before the virus walloped the West — against Sunday, March 29, after non-essential businesses were closed across Europe and the US. In New York state, foot traffic in public parks was down 47 percent and people at transit stations down 68 percent — compared to drops around 90 percent in hard-hit Italy and Spain. In France, which has fewer infections than Italy and Spain, there was a drop greater than 80 percent in people going to parks and transit stations. In the UK, which shut down non-essential businesses on March 24, four days after New York, parks and transit stations had lighter traffic too, down 52 percent and 75 percent, respectively. Of the five boroughs, the changes were greatest in Manhattan, but still well below most European rates, at near-80 percent drops in park and transit visits. Queens saw drops of 52 percent and 75 percent, while Brooklyn's rates dropped 55 percent and 63 percent, respectively.
*SMOKING WEED COULD MAKE THE LUNGS MORE SUSCEPTIBLE TO COVID-19, EXPERT SAYS AS POT SALES SPIKE:


In the days and weeks leading up to stay-in-place orders and lockdowns, legal cannabis sales spiked. Some studies and anecdotal reports suggest marijuana can help people cope with anxiety, which is being felt deeply across the world as the coronavirus pandemic continues. But lung health experts warn that smoking marijuana regularly could increase a person's risk of contracting COVID-19, and also having more severe symptoms and complications from the disease, given evidence on tobacco and COVID-19, and what we already know about how heavy marijuana-smoking can impact the lungs. 

Although there's no data on marijuana use and COVID-19 patients, marijuana smokers — particularly ones who combine cannabis with tobacco — should be wary of their habits because of existing data on coronavirus patients in Italy and China, according to Dr. Barry J. Make, a pulmonologist at National Jewish Health. "From China and Italy, we see people who developed COVID-19 and had underlying lung disease, [they] have more complications and die more often," Make said. "So this is the perfect time to stop smoking."
*FEDS RELEASE PHOTOS LORI LOUGHLIN ALLEGEDLY USED TO SCAM HER DAUGHTERS INTO USC:


Federal prosecutors have released the photos they say helped Lori Loughlin and Mossimo Giannulli scam their daughters' way into the University of Southern California. The photos, included in new court documents filed Wednesday as part of the FBI's case, show Olivia Jade, now 20, and Isabella Rose, 21, their faces blurred, in workout attire on ERG rowing machines. Giannulli, 56, emailed Isabella's photo to the scandal's mastermind, William "Rick" Singer, on Sept. 7, 2016, prosecutors say in court documents. Giannulli sent the image after Singer requested them in an earlier email to him and Loughlin. "Lori and Moss, I met with USC today [and] I need a PDF of her transcript and test scores very soon while I create a coxswain portfolio for her," Singer wrote. "It would probably help to get a picture with her on an ERG in workout clothes like a real athlete too." Giannulli responded, "Fantastic. Will get all," the documents show. After Isabella was accepted, prosecutors say, Giannulli emailed his financial adviser, "Good news my [older] daughter is in [U]SC bad [news] is I had to work the system," according to People.
*DC MAYOR THREATENS JAIL TIME FOR LEAVING HOME DURING CORONAVIRUS:


Mayor Muriel Bowser is threatening residents of Washington, DC, with 90 days in jail and a $5,000 fine if they leave their homes during the coronavirus outbreak. The threat of jail is alarming residents and civil libertarians who point out that at least five inmates tested positive for COVID-19 in the city's 1,700-inmate jail near Capitol Hill. "Our message remains the same: stay home," Bowser, a Democrat, said in a statement Monday. The stay-home order has exceptions for grocery shopping and work deemed essential. Outdoor recreation such as running is allowed, but cannot involve people outside of a household.
The order is similar to dictates in neighboring Maryland and Virginia, but shocked residents of Washington, where there are just 401 of the nation's 160,000 confirmed cases. "This is insane. Criminal penalties?" tweeted Mercedes Schlapp, President Trump's former White House director of strategic communications and an adviser to his re-election campaign. Monica Hopkins, executive director of the ACLU of the District of Columbia, told The Post "we would be deeply concerned" if anyone actually was arrested for violating the order. "When we saw this order, we thought, 'You want to send them where?'" Hopkins said. "People being arrested for that causes all sorts of problems that are antithetical to the goals of lessening the virus."
The ACLU of DC filed a lawsuit Monday seeking the appointment of an expert to help depopulate the city's only jail of elderly, health-compromised and non-violent inmates. Many inmates are awaiting trial. The labor union representing DC jail officers — a part of the Fraternal Order of Police — voted "no confidence" this month against Department of Corrections leaders over safety conditions to prevent spread of the virus. Because DC courts are operating in a limited capacity due to the virus, it's unclear when arrested people would be able to be released, Hopkins said. "What we would hope for is voluntary compliance with the stay-at-home order and discretion on the part of officers to break those sort of things up and send people home," Hopkins said. DC's Metropolitan Police Department did not immediately provide answers to The Post about enforcement, including whether residents would be issued warnings for a first offense. The city has a 6,500-person homeless population. Trump said at a Monday evening press conference at the White House that federal officials are allowing local autonomy. "We're letting the governors do in their state pretty much what they want, with our supervision, and they consult with us in all cases," Trump said.
*CORONAVIRUS MOBILE APPS SEPARATE INTO WINNERS AND LOSERS:


Winners:
Some grocery delivery apps, including Instacart, Walmart Grocery, and Shipt, hit record downloads in mid-March, per Apptopia.
Business conference apps had their biggest download week ever March 14–21.
Health and fitness apps saw a surge in downloads.
Losers:
Travel app downloads dipped 31% in March.
Music app downloads were also slightly down. Same with podcasts.
Ride-sharing app downloads have collapsed.
Oh, yeah, Alcoholic beverage sales are spiking in the U.S.
*SEAN MIRESKANDAI, IRANIAN BORN ATTORNEY, EXAMINES HOW IRANIAN DIPLOMATS INSTIGATED THE KILLING OF DISSIDENT IN ISTANBUL: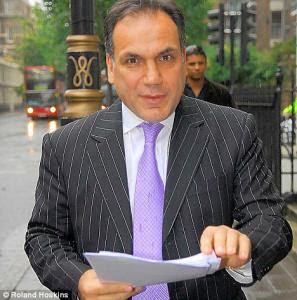 Tehran struck back at the U.S. on allegations that Iranian diplomats were behind the November 2019 killing of an Iranian dissident in the Turkish city of Istanbul. On 14 November 2019, Masoud Molavi Vardanjani was shot dead. Two senior Turkish officials told Reuters news agency on March 27, 2020 that two intelligence officers instigated the killing at Iran's Turkish consulate. The allegation is likely to weaken relations between Turkey and Iran, two regional forces that had grown closer under Turkish President Tayyip Erdogan's rule. It has come to no surprise however, that U.S accusation is more than likely true as Iran's diplomats have a long, complicated history of lying to the public. Prominent Iranian Born Attorney, Sean Mireskandari, believes Iran's diplomats are yet again lying to the public for their own agenda.

"The Islamic government are probably the foremost experts on assassinations in the world. From the minute they came into power in 1979 their priority was the killing of anyone who opposed them," states Sean. To name a few assignations they carried out: Shahpour Bakhtiar, the former prime minister under the Shah was assassinated in Paris. He was 90 years old. General Ovaissi was assassinated in Paris as he was preparing to do a military take over. Fereydoun Faroukhzad was a top Iranian celebrity who was assassinated in Germany because he was very outspoken against the regime."
The suspected gunman and several other suspects, including Turks and Iranians who were arrested in the weeks following the shooting, told officials that they had operated at the Iranian consulate on the orders of two intelligence officers, the first official said. "It was reflected in the testimonies of the arrested suspects that these two Iranians, carrying diplomatic passports, had given the order for the assassination," he said, identifying the two men by their first names and initials. It appears that without a doubt, Iranian diplomats were involved and are now trying to cover up what happened. It looks like that the regime covering up an assassination is just like another day at work. "I suggest people to look at the Chain Murders of Iran and the thousands of people the regime killed in Iran," continues Sean. "The regime assassinated Saeed Karimian in Istanbul in 2017, he was a TV executive opposed to the Islamic Regime. The Islamic regime lives and survives by lies, murder, theft and deceit. It is only because of China, Russia and some European countries that they have survived this long. The blood of all innocent Iranians murdered by the Islamic regime is on the hands of those countries that have enabled the murders and torture of innocent people."
The Chain Murders of Iran were a series of murders and disappearances between 1988 and 1998 of certain Iranian dissident intellectuals who had been critical of the Islamic Republic system. The murders and disappearances were carried out by Iranian government internal operatives. The victims included more than 80 writers, translators, poets, political activists, and ordinary citizens, and were killed by a variety of means such as car crashes, stabbings, shootings in staged robberies, and injections with potassium to simulate heart attacks. Dr. Nourizadeh, the most prominent Iranian journalist, wrote a book on the Chain Murders and exposed how all murders were committed under orders of members of the Islamic government. The Islamic regime spent an entire decade covering up all of these murders. Nothing has changed and it appears they are doing that even now. "The Islamic regime is certainly not one that should criticize the conduct of other countries. The world knows of their murderous conduct and soon they will pay for it," concludes Sean.
*EXAMINER – BUSINESS INSIDER:


Broadway theaters will be closed for at least another two months.
Disney+ has passed 50 million subscribers.
McDonald's global same-store sales fell 22% in March.
GM will manufacture 30,000 ventilators for the U.S. stockpile for $489 million.
*READ LBN: YOU'VE SEEN THE NEWS WHY NOT DISCOVER THE STORY?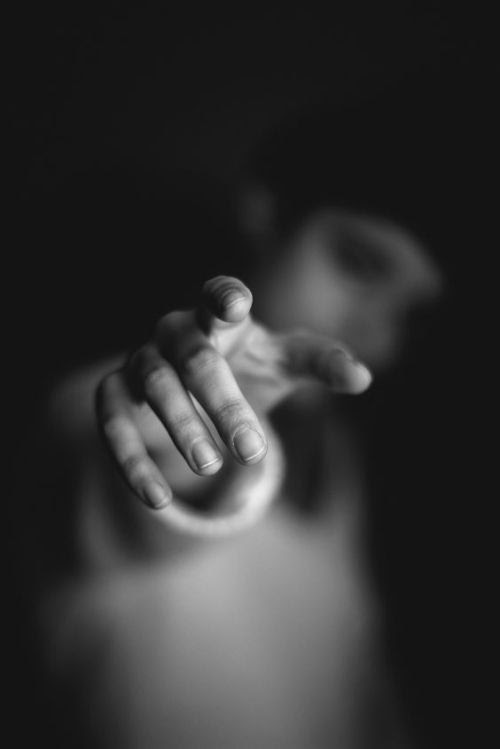 Enjoy unrivaled, fearlessly independent analysis of the issues that lie behind the headlines.

Since 2002, hundreds of thousands of influencers in all 50 of the United States and 26 foreign countries and 11 separate time zones have come to rely on the independent unbiased storytelling of the LBN Examiner.
Called "Intel for Influencers" , the Examiner is read by Nobel Prize winners and White House staff members, Academy Award winners and US Senators, Grammy Award winners and bestselling authors – all over the world.
*EXAMINER – INVESTIGATES: SUGAR

Sugar is one of the world's oldest ingredients. The people of New Guinea were most likely the first to domesticate sugar cane around 8000 B.C.
In the 16th century, a teaspoon of sugar cost the equivalent of five dollars in London.
The word "sugar" originates from the Sanskrit word sharkara, which means "material in a granule form." In Arabic, it is sakkar; Turkish is sheker; Italian is zucchero; and Yoruba speakers in Nigeria call it suga.
The American Heart Association recommends that adult women eat no more than 24 grams, or 6 teaspoons, of added (beyond naturally occurring sugar) sugar and men no more than 36 grams, or 9 teaspoons, per day. The current average is over 30 teaspoons of sugar per day.
Kids' sugar cravings are rooted in biology
The only taste humans are born craving is sugar.
The tallest sugar cube tower measured 6 feet, 10 inches and was built by Camille Courgeon of France on July 1, 2013. The tower used 2,669 cubes and was built in 2 hours and 59 minutes.]
In 1822, the average American ate 45 grams of sugar—which is the amount in one of today's 12 oz. sodas—every five days. In 2012, Americans consumed 765 grams of sugar every five days.
Heinz ketchup contains 1 teaspoon of sugar in each 1 tablespoon serving.
Worldwide, people consume 500 extra calories a day from sugar, which is roughly the amount of calories needed to gain a pound a week.
Too much sugar can increase the overall risk for heart disease. In fact, sugar actually changes the muscle protein of the heart as well as the pumping mechanics of the heart.
*TELL YOUR STORY – "THE BEST PROMOTIONAL DEAL ON THE WEB"


Now YOU can tell YOUR unique story in the world-famous LBN E-Lert – WWW.lbnexaminer.com – and communicate directly with LBN readers in all 50 of the United States and 26 foreign countries.

Amazing coverage with YOUR story, YOUR headline, YOUR photo and YOUR website. And then, of course, you can share this LBN story on all YOUR Social Media! And it's really easy to do. Simply send your story (not to exceed 250 words) including a photo and link to: LBNExaminer@TimeWire.net We will approve and run.

The cost is a mere $250 payable via PayPal or credit card. This is (by-far) one of the best deals in the world of digital promotion and only available to LBN subscribers.

*EXAMINER – A LOOK BACK:


A day in the life of Abraham Lincoln, pictured here in a photograph by Mathew Brady, reveals a president surrounded by criticism, much of it long forgotten.
*EXAMINER – INVESTIGATES:


Conventionally grown apples, celery, sweet bell peppers, peaches, strawberries, imported nectarines, grapes, spinach, lettuce, cucumbers, domestic blueberries, potatoes, green beans, kale, and other greens are among the fruits and vegetables with the highest levels of pesticides.
*THINK FREELY – BE INDEPENDENT – MAKE UP YOUR OWN (DAMN) MIND: READ LBN EXAMINER


*WHO READS LBN EXAMINER?: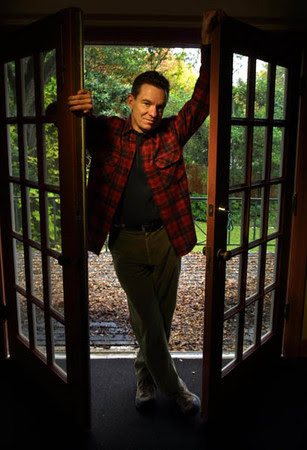 Author, Lawrence Wright, along with 12 members of the White House staff, 3 Nobel Prize winners, over 100 Academy Award winners, 6 U.S. Senators, and over 300 Grammy Award winners.
*EXAMINER–A DIFFERENT VIEW:….

LBN Examiner Edited By: Aurora DeRose
LBN Examiner Disclaimer: 1.) The LBN Examiner accepts no liability for the content of this email, or for the consequences of any actions taken on the basis of the information provided. The LBN Examiner is not associated with any commercial or political organization and is transmitted via the web for the sole benefit of its subscribers. 2.) Unfortunately, computer viruses can be transmitted via email. The recipient should check this mail and any attachments for the presence of viruses.