*WELCOME TO OUR NEW WORLD! STARVING, ANGRY, AND CANNIBALISTIC: AMERICA'S RATS ARE GETTING DESPERATE AMID CORORNAVIRUS PANDEMIC:


America's rats are being hit hard by the coronavirus. As millions of Americans shelter indoors to combat the deadly virus, which has claimed over 21,000 U.S. lives, many businesses — including restaurants and grocery stores — have closed or limited operations, cutting off many rodents' main sources for food. On deserted streets across the country, rats are in dire survival mode, experts say. "If you take rats that have been established in the area or somebody's property and they're doing well, the reason they're doing well is because they're eating well," Bobby Corrigan, an urban rodentologist, told NBC News. "Ever since coronavirus broke out, not a single thing has changed with them, because someone's doing their trash exactly the same in their yard as they've always done it — poorly." But many other rats are not faring as well, said Corrigan, who works as a consultant for several city health departments and businesses, such as airports and shopping malls.

"A restaurant all of a sudden closes now, which has happened by the thousands in not just New York City but coast to coast and around the world, and those rats that were living by that restaurant, some place nearby, and perhaps for decades having generations of rats that depended on that restaurant food, well, life is no longer working for them, and they only have a couple of choices." And those choices are grim. They include cannibalism, rat battles and infanticide. "It's just like we've seen in the history of mankind, where people try to take over lands and they come in with militaries and armies and fight to the death, literally, for who's going to conquer that land. And that's what happens with rats," he said. "A new 'army' of rats come in, and whichever army has the strongest rats is going to conquer that area."Rats whose food sources have vanished will not just move into other colonies and cause fights over grub. They will also eat one another."They're mammals just like you and I, and so when you're really, really hungry, you're not going to act the same — you're going to act very bad, usually," he said. "So these rats are fighting with one another, now the adults are killing the young in the nest and cannibalizing the pups."
*THIS IS THE 'SAFEST PLACE' FROM CORONAVIRUS IN AMERICA:


The safest place from the coronavirus in the US might be a tiny town on an off-the-beaten path peninsula connected to Canada south of Vancouver, according to a report. The 1,300 or so residents of Point Roberts — which is part of Washington state but not directly connected to the US mainland – have not been affected by the pandemic so far. "It's probably the safest place to be in the country," Pamala Sheppard, 65, who has lived in the enclave on the southernmost tip of the Tsawwassen peninsula since 1989, told the news outlet. "Because our borders are shut, we're like an island right now. We're like an island with no boats," she added. The isolated town – about 135 miles northwest of Seattle — may be reached by boat, flying into its single-runway airport or driving past two international border crossings through the southwest corner of Canada, the news outlet reported.

Local fire Chief Christopher Carleton said that on a typical weekend last year, the town would see about 2,000 vehicles travel over its border – but that number has now dropped below 100. Residents can still cross the border for essential travel, including for medical appointments and to pick up prescriptions, but any outsider trying to get into the town would have a tough time getting past border agents, Carleton said.
*PANDEMIC EXHAUSTION-CORONAVIRUS AFFECTING SLEEP HABITS FOR 77% OF AMERICANS:

It's hard enough to fall asleep when times are normal, but add an extra viral pandemic to the mix and millions of Americans are finding themselves up all night due to worry, anxiety, and fear for the future. A recent piece of research surveyed 1,014 Americans on their sleep habits in the wake of the coronavirus situation, and 76.8% admitted their sleep has indeed been affected. Commissioned by SleepStandards, the survey encompassed Americans of various ages (18-65) and consisted of 56% women and 43% men.

It isn't hard to figure out why so many people's sleep patterns have changed recently; just about everyone's life has been affected by COVID-19. As far as alleviating some of that worry and insomnia, 46% said that avoiding the news has helped them sleep better. Others read before bed for better shuteye (40%), use sleep supplements (27%), practice meditation or yoga (21%), or have sex (16%). When respondents were asked why exactly the coronavirus is keeping them up at night, anxiety was the top response (48%). The second most frequent answer was worrying about the safety of loved ones (26%), followed by loneliness (23%) and a generally inconsistent sleeping schedule (23%).
*ZOOM RACES TO CATCH UP WITH ITSELF:
In the coronavirus pandemic era, videoconferencing company Zoom has quickly zum from successful enterprise firm → essential utility → new face of Big Tech's privacy and security challenges. To break that journey down…

Part 1: Founded in 2011, Zoom met rising demand for workplace video calls that 1) didn't freeze every 10 minutes and 2) launched quickly. It did that well—when Zoom went public last April, shares popped 72% in an otherwise meh year for IPOs.

Part 2: As social distancing became the norm over the past month, Zoom's usage has exploded about 20x since December. And it's not just the numbers—the types of users have changed as well; schools, religious institutions, and friends are using it to connect.

Part 3: With all that traffic, Zoom's flaws have been exposed. A report from The Intercept showed the service did not have end-to-end encryption, despite marketing itself to that effect. Others found security holes that could allow hackers to plant malware. And then there are the trolls—people who "Zoombomb" calls by sneaking in and displaying inappropriate content like pornography. The Senate's sergeant at arms reportedly warned the chamber's members not to use the service. Many private sector firms, like Google and SpaceX, have banned employees from using it. Zoom has patched many of those security issues and apologized for the encryption debacle. Last week, it instituted a 90-day pause on other initiatives to devote engineering resources exclusively to privacy and security. ~Zoom~ out: Achilles needed his heel to become Greece's greatest warrior and Zoom needed a super-simple user experience to become popular. It's this ease of use—like the ability to join calls with one click—that made Zoom vulnerable to attacks. Plus, it wasn't prepared for the influx of non-enterprise users. Zoom typically leaves some security practices up to customers, since in normal circumstances they're businesses. But it's less reasonable to ask teachers or your aunt who's three Chardonnays deep to configure their own security settings.
*YIKES! PANICKY MEN ARE STASHING SPERM LIKE CRAZY RIGHT NOW:


Heather Kilpatrick has been busy lately. Since the United States began sliding into COVID-19 lockdown mode, the operations manager for at-home sperm collection firm CryoChoice says the company has "seen a lot of inquiries come in from people scared about coronavirus." But rather than just checking in or canceling orders, many of them seem to want to make purchases. According to Kilpatrick, CryoChoice has seen sales jump by as much as 20 percent in recent weeks. Staff at the at-home sperm collection start-up Legacy claim they've seen up to 10 times their usual order volume in recent days. And the minds behind Dadi, another start-up in the field, say they have not only seen a threefold lift in raw sales, but that more people than ever before are buying five years of sperm storage up front. The coronavirus pandemic has ravaged the U.S. economy. But the pain isn't equally distributed. And at-home sperm collection companies—which send men preservable sample collection kits and return postage, run lab tests on returned cups, and promise to cryogenically store viable seed—appear to be enjoying a big leg up.

Tom Smith, the CEO of Dadi, claimed to be as surprised as anyone, saying he "actually thought there'd be a significant drop-off" in business as Americans went into austerity mode. Some of this spike may just be at-home kit companies absorbing brick-and-mortar fertility clinics' business during a terrifying pandemic. Many facilities are trying to keep their doors open for folks like cancer patients who still need to start treatments that could leave them infertile. But quite a few clinics have either decided or been told by authorities that they are not essential services, scaling down operations or closing their doors entirely. Even clinics that have tried to stay open are increasingly reaching out to at-home collection companies for kits they can send to patients at high risk of contracting COVID-19, so that they can avoid unnecessary trips outside. But at-home collection companies canvassed appear to be getting a big chunk of their pandemic business bump from people who weren't looking to bank sperm before the crisis. This newfound concern about saving spunk likely stems from emerging fears about the virus's potential effects on fertility.

*NFL STAR, SAQUON BARKLEY, JOINS NEW JERSEY PANDEMIC RELIEF FUND THAT ANNOUNCED STAR-STUDDED JERSEY 4 JERSEY BENEFIT SHOW:


The New Jersey Pandemic Relief Fund (NJPRF) announced JERSEY 4 JERSEY a one-night broadcast fundraiser to fight the medical, social and economic impact of COVID-19 on New Jersey's most vulnerable communities. This special evening will feature New Jersey's biggest champions and celebrities participating from their homes, including Saquon Barkley, Tony Bennett, Jon Bon Jovi, Danny DeVito, Whoopi Goldberg, Halsey, Chelsea Handler, Charlie Puth, Kelly Ripa, Chris Rock, Bruce Springsteen, Jon Stewart, SZA and many more. This recognition of New Jersey's strength and character will also include first-hand accounts from front-line workers and citizens impacted by the pandemic.
Jersey 4 Jersey will be broadcast at 7 PM EST on Wednesday, April 22, on Apple Music and AppleTV apps, worldwide. It will also be broadcast live and rebroadcasted five times on E Street Radio on SiriusXM, currently free on the SiriusXM app. And it will be carried on WABC Channel 7, WPVI 6ABC, WPIX, News12, NJTV and radio outlets including 1010 WINS, WCBS 880, CBS-FM, WFAN, New York's Country 94.7, Alt 92.3, Q104.3 and others. Social media posts will also be shared with the hashtag #jersey4jersey. "New Jersey is on the front lines of this pandemic, making it more important than ever for us to do what Jersey does best – take care of one another," said New Jersey First Lady Tammy Murphy. "That's why we're asking everyone in our state to join the NJPRF and some of New Jersey's finest for some much-needed musical entertainment, levity and Jersey Pride during these unprecedented times." Besides raising funds for NJPRF.org, JERSEY 4 JERSEY will honor those on New Jersey's front lines, including healthcare workers, first responders and other essential employees. The event also will remind all those tuning in about how they can help stop the spread.

JERSEY 4 JERSEY will be produced by Joel Gallen, who recently produced the iHeart Living Room Concert Benefit for Fox, in addition to numerous other fundraising television events including the award-winning telethon that immediately followed September 11. Additionally, the event will benefit from the talents of Irving Azoff, Jon Landau and Joel Peresman. Azoff, who manages Bon Jovi, and Landau, who manages Springsteen, are two of the top managers in the music business. Peresman is president and CEO of the Rock and Roll Hall of Fame Foundation.
*EXAMINER – BUSINESS INSIDER:


GrubHub has promoted their $100-million relief effort even though it's only a short-term deferral of commissions. Worse, the program forces restaurants to work with Grubhub for at least one extra year.
*EXAMINER – INVESTIGATES:


Michael Cohen has been spending his time behind bars writing an explosive tell-all book about his stint as President Trump's personal lawyer and plans on releasing it before the election, according to three people familiar with the project. Cohen, Inmate No. 86067-054, is being released early from federal prison because of concerns over coronavirus and after spending 14 days in quarantine will be reunited with his family and serve the rest of his three-year sentence at home. Trump's former fixer, who had been serving time at the minimum security facility in Otisville, New York, for financial crimes—including illegal hush-money payments to a Playboy playmateand a porn star who claimed they had affairs with Trump—had been slated for release in November 2021.
*EXAMINER – A LOOK BACK:


The great Winston Churchill didn't take much advantage of his bedroom in the Cabinet War Rooms – he's only thought to have spent three nights there throughout the whole war. But he did make use of the bedroom as an office. Churchill used the microphones on his desk to make four speeches by radio, and Clementine used the same equipment to make ten broadcasts of her own. Staff also remember him taking his afternoon nap here – an hour-long period during which everyone was expected to keep the noise down.
*THINK BRAVELY: BE FEARLESS INDEPENDENT AND UNBIASED: READ LBN EXAMINER


*EXAMINER – INVESTIGATES:

U.S. air travelers have fallen back to 1954 levels. The TSA screened just under 95,000 travelers on Wednesday.
*THINK FREELY – BE INDEPENDENT – MAKE UP YOUR OWN (DAMN) MIND: READ LBN EXAMINER


– WITHOUT NOTES-


An in-depth interview with the Rabbi and the Rascal. Rabbi Asher Gottsman "The Rabbi" and Robert Sanchez "The Rascal" make up this fascinating real-life Odd Couple story. A reformed gang member and his spiritual mentor a Jewish Rabbi and how they have affected each other for the better. Part 1 we hear about the Rascal's background and how he got into the gang.

"Without Notes" –The Rabbi and the Rascal -Part 1:The Rascal
*WHO READS LBN EXAMINER?:

Author, C Pam Zhang, along with 12 members of the White House staff, 3 Nobel Prize winners, over 100 Academy Award winners, 6 U.S. Senators, and over 300 Grammy Award winners.
*EXAMINER–A DIFFERENT VIEW:….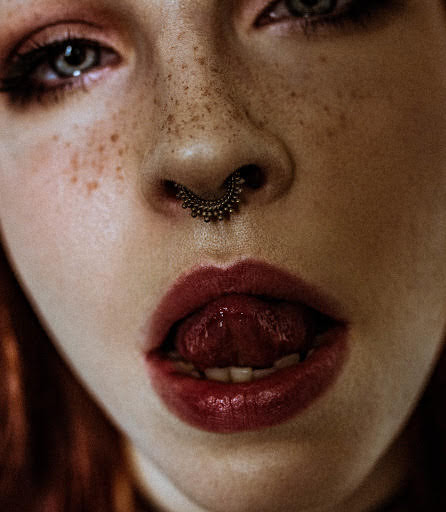 LBN Examiner Edited By: Aurora DeRose
LBN Examiner Disclaimer: 1.) The LBN Examiner accepts no liability for the content of this email, or for the consequences of any actions taken on the basis of the information provided. The LBN Examiner is not associated with any commercial or political organization and is transmitted via the web for the sole benefit of its subscribers. 2.) Unfortunately, computer viruses can be transmitted via email. The recipient should check this mail and any attachments for the presence of viruses.