*' WOKE' PRINCIPAL OF ELITE NYC SCHOOL RIPPED 'DEMONIZING' PROGRESSIVE CURRICULUM: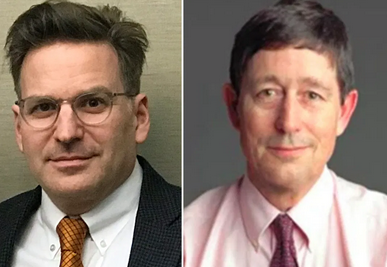 The head of an elite Manhattan school that booted a teacher for ripping its extremist "antiracism" policies was recorded admitting that it has been "demonizing white people," according to audio released recently. "We're demonizing kids, we're demonizing white people for being born,'' George Davison, principal of the private Grace Church School, was allegedly caught telling whistle-blowing teacher Paul Rossi on the tape. "We are using language that makes them feel 'less than' — for nothing that they are personally responsible for,'' supposedly the woke principal acknowledges, according to the audio released by Rossi. "The fact is, I am agreeing with you that there has been a demonization that we need to get our hands around in a way in which people are doing this [understand],'' Davison says. Rossi, a math teacher, says he was booted from the school for the rest of the year for casting it as a leftist indoctrination site.
*IN SAN FRANCISCO, DRUG OVERDOSES CLAIMED TWICE AS MANY COVID-19:
More than twice as many people died from accidental drug overdoses in San Francisco in 2020 than from the CCP (Chinese Communist Party) virus, according to preliminary data released by the city's office of the Chief Medical Examiner. A total of 713 people died from drug overdoses in the city in 2020 compared to 255 who died from the CCP virus, commonly known as the coronavirus. Nationwide, the largest increase in the number of overdose deaths occurred in March and May 2020 and coincided with the CCP virus lockdowns, according to the Centers for Disease Control and Prevention. "The increases in drug overdose deaths appear to have accelerated during the COVID-19 pandemic," the CDC said in a statement.
*HUNTER BIDEN GUARDED BY TAXPAYER-FUNDED SECRET SERVICE WHILE ENJOYING 'WEEK-LONG HOLLYWOOD DRUG AND PROSTITUTE BINGE':
Hunter Biden was guarded by taxpayer-funded Secret Service while he enjoyed "a week-long drug and prostitute binge in a Hollywood hotel" in May of 2018, the Daily Mail reports. According to newly revealed screenshots from Hunter Biden's largely media-denied but independently authenticated infamous laptop, Hunter refused to come out of his hotel room at the prodding of Secret Service agents. A bill from May 2018 shows Hunter stayed at the Jeremy Hotel in West Hollywood for seven days on the third floor "ordering room service each night, drinking at the hotel bar and racking up a $5,195 bill – including a $400 fine for smoking in his room," and sought refilled prescription drugs of stimulant Viagra, antidepressant Lexapro, and anxiety-reducing Clonazepam, according to the report.

"H[unter], I'm in the lobby come down. Thanks," the message purportedly came from the agent. Hunter responded, "5 minutes." "Come on H this is linked to Celtic's account. DC is calling me every 10 minutes. Let me up or come down. I can't help you if you don't let me H," the text message read from the officer. According to the Daily Mail, the "Celtic's account" is "an apparent code name for a senior politician under protection." Hunter replied to buy more time, "I promise. Be right down sorry." But there was still no sign of Hunter in the lobby.

"Dales here. He a going to front desk call and tell them to give us a key now H. As your friend we need to resolve this in the immediate. Call the front desk now H or I will have to assume you are in danger and we will have to make them give us keys," the next demand came of Hunter. Hunter replied, "Really I am coming down right now. I really promise. Was in bathroom buddy. Coming right this second." But Hunter apparently did not come down. "We're at the door. Open it," the text from the alleged agent says.The protection in 2018 raises questions of legality, as the Bidens claimed they did not have protection in 2018. Joe Biden lost his secret service protection after his vice presidency. The Daily Mail also reported, "Press releases by a private security firm published a week after the text exchange with Hunter, announced the agent left the Secret Service after a 25-year career and joined the firm as CEO."
*LOU GEHRIG'S LEGENDARY 1938 YANKEES BAT SELLS AT AUCTION FOR $715,120:
A baseball bat used by Lou Gehrig during his final full season with the New York Yankees sold for $715,120 at an auction over the weekend. The 34-inch, 36-ounce Bill Dickey model Louisville Slugger model was used by the baseball legend in 1938, according to SCP Auctions, which received 26 bids in the online sale. "It's one of the best Lou Gehrig bats ever discovered and, obviously, the provenance is impeccable," David Kohler, the auction house's owner, told the New York Times. Gehrig quit using the heavier bat at the end of the 1938 season, his penultimate. In 1939, he was diagnosed with amyotrophic lateral sclerosis, a fatal neurological disorder that later became known as Lou Gehrig's disease.

*DE NIRO'S LAWYER SAYS HIS WIFE'S 'THIRST FOR STELLA MCCARTNEY' WILL MAKE HIM WORK TILL HE'S DEAD:
Robert De Niro's lawyer said Friday that his estranged wife's lavish spending habits and demands that are "rich with indulgence" will work the actor to death. During a divorce hearing, Caroline Krauss, De Niro's attorney, said her client, age 77, is breaking his back trying to pay for Grace Hightower's shopping: "When does he get the opportunity to not take every project that comes along and not work six-day weeks, 12-hour days so he can keep pace with Ms. Hightower's thirst for Stella McCartney?" In 2019, Krauss continued, Hightower purchased a $1.2 million diamond ring. In 2015, the federal government placed a $6.4 million tax lien on the actor. Hightower's lawyer Kevin McDonough countered that De Niro himself is the profligate, pouring millions into multiple home renovations and extravagant travel. McDonough said, "When Mr. De Niro goes to brunch Sunday in Connecticut, he charters a helicopter up there." The two filed for divorce in 2018, and since then, De Niro has cut her allowance from $375,000 per month to $100,000 as of January, according to McDonough. The two signed a prenuptial agreement in 2004, but they continue to battle over the terms of the split, most heatedly over alimony payments.
*ACCLAIMED NUTRITIONAL PHARMACIST, BEN FUCHS, EXAMINES THE BENEFITS OF COLLAGEN SUPPLEMENTS:
The consequences of collagen loss as people get older are clear. Fine lines and wrinkles etch themselves into the skin as it sags. Collagen supplements have developed into a multibillion-dollar industry as a result of our efforts to replace missing collagen and recover a more youthful skin tone and healthy joints. Are these supplements the equivalent of a fountain of youth in a bottle, or are they all marketing gimmicks? Our own natural collagen helps to keep our skin plump and youthful. Is it possible that the kind that comes in a bottle would work in the same way? Acclaimed Nutritional Pharmacist, Ben Fuchs, has some thoughts on this matter. "Neither fountain of youth in a bottle or marketing hype, supplemental collagen can be incredibly valuable for supporting the synthesis of the body's natural collagen and the connective tissue that it supports," states Ben Fuchs. "That means fewer wrinkles, and more youthful skin as well as better bones, stronger heart and vasculature, and reduced risk of hernias, ruptures, and prolapses."
People who took collagen for a few months saw some changes in wrinkles and skin dryness, according to reports. "The data are very weak," says Nazanin Saedi, MD, associate professor and director of the Jefferson Laser Surgery and Cosmetic Dermatology Center in Philadelphia. Other dermatological therapies, such as Retin-A and laser resurfacing, have a lot more proof that they improve collagen development, according to her. Ben Fuchs continues, "By talking in collagen orally in supplements as well as through diet the body will have the raw materials it needs to produce its own. Still, cofactors like vitamin A, copper and most especially Vitamin C are required to turn the supplemental collagen ingested into actual collagen in the body. And dermatologic treatments can help too, although to maximize the benefits of topical strategies, it's important to make sure the raw material and cofactors are present inside the body."
Benjamin Knight Fuchs is a registered pharmacist, nutritionist and skin care chemist and for the past 35 years has been developing pharmacy-potent skin health treatments for estheticians, dermatologists, and plastic surgeons. "I believe that caring for your skin can be much more than cosmetic," states Ben Fuchs. "I believe that caring for the skin is about the health of the skin. And that's why I created Benjamin Knight Fuchs, R. Ph. Truth Treatment Systems; to provide topical nourishment for the skin that meets the strictest performance standards." Ben formulated Truth Treatment Systems because he saw the need for topical treatments that worked with the biochemistry of the skin. Treatments that augmented and enabled dermal processes at the skin cell (not surface) level. Ingredients to activate fibroblasts, normalize keratinocytes, stimulate proteins and enhance the production of extracellular lipids.
Truth Treatment Systems remedies are made with 100 percent active and functional ingredients. They have no fillers, preservatives, waxes, emulsifiers, oils or fragrances. Their ingredients leverage the latest biochemical understandings and utilize proven strategies gleaned from years of compounding prescription skin health treatments for physicians and the most discerning patients.


*EXAMINER – (NOTABLE) REMARKS:



***In the last decade, I have revised 3,000 résumés while working as a college career adviser. Here is my advice: The strongest will fit on a single page. Exceptions are few. An 8.5 x 11 inch sheet of letter paper fits about 700 words. So be efficient. Recruiters often say they spend six seconds reviewing the average candidate. Are you worth seven? —– A-J Aronstein (Mr. Aronstein is the dean of Barnard College's Career Center).
***Afghanistan has a complicated relationship with time. And America has a complicated relationship with revenge. Between these two truths, tragedy blossomed. —– Maureen Dowd.
*EXAMINER – INVESTIGATES: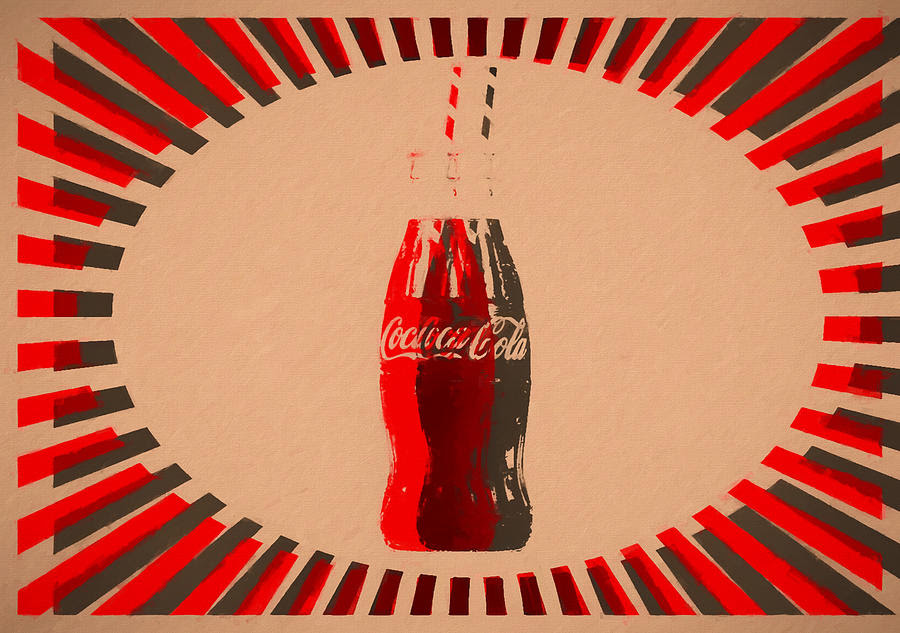 Though U.S. pharmacist John S. Pemberton invented Coca-Cola in 1886, his bookkeeper, Frank Robinson invented the name. Robinson had beautiful handwriting, and his flowering script is still used today.


*EXAMINER – LENS:

Two LBN Examiner readers from Huntington Beach, California.
*STOP DENYING REALITY – READ LBN EXAMINER:



The LBN Examiner is read in all 50 of the United States and in 26 foreign countries by influencers of all types — from Nobel Prize winners to billionaires from acclaimed journalists to professors at Harvard, Yale and Stanford from US Senators to winners of the Academy Award. 84% of our readers find the Examiner "fearlessly independent" and "unbiased: which is why it is so indispensable to read weekly – especially in the times in which we live.

Now you can invite your friends and family to sign up to receive the LBN Examiner for free (if you've got the guts) —– www.LBNExaminer.com

*EXAMINER – BUSINESS: JEFF BEZOS DROPS KNOWLEDGE ON US


Since Amazon went public in 1997, Jeff Bezos has penned a much read annual letter to the company's shareholders. With plans to hand over reins of the company to AWS head Andy Jassy later this year, Bezos dropped his final annual letter. After processing the emotions of never reading a Bezos annual letter again, our Jacob Cohen highlighted some key takeaways:

· On success: "If you want to be successful in business (in life, actually), you have to create more than you consume. Your goal should be to create value for everyone you interact with."

· On safety: "Roughly 40% of work-related injuries at Amazon are related to musculoskeletal disorders (MSDs)… We're developing new automated staffing schedules that use sophisticated algorithms to rotate employees among jobs that use different muscle-tendon groups…"

· On life: "To all of you: be kind, be original, create more than you consume, and never, never, never let the universe smooth you into your surroundings. It remains Day 1."
*THINK FREELY – BE INDEPENDENT – MAKE UP YOUR OWN (DAMN) MIND: READ LBN EXAMINER
Now you can invite your friends and family to sign up to receive the LBN Examiner for free (if you've got the guts) —– www.LBNExaminer.com


*EXAMINER – A LOOK BACK:
April 1942. "Portuguese-Americans in California. Mr. H. Ormond, who is a leading jeweler in San Leandro, came to the United States from the Azores Islands 23 years ago when he was 17 years old. For three years he lived in San Francisco and then moved to Oakland, where he worked in a jewelry store for ten years. In 1932 he opened his own store in San Leandro. Mr. Ormond and his wife have worked long hours to build their establishment and now hold a respected position in the social and business life of San Leandro. Mr. Ormond said, 'I received my education as a boy in the Azores but I have found that all the things that I learned there as well as the principles of honesty and integrity and thrift and industry that my parents taught me have served me well in my adopted country. While I now speak a different language, all the principles of life in the United States and the Azores are the same'.

*LBN EXAMINER READER WALTER MONDALE FAREWELL:
Former vice president Walter Mondale, who passed away recently, was a loyal LBN Examiner reader for over a decade. He will be missed.

Now you can invite your friends and family to sign up to receive the LBN Examiner for free (if you've got the guts) —– www.LBNExaminer.com
*EXAMINER – SEE IT: DREW'S GARDEN
Before the pandemic, the actress Drew Barrymore was not exactly known for her gardening skills. Still, last spring, she planted her first lawn. She bought some chickens, grew tomatoes, and "felt really empowered," she said. And now, she is among the celebrities capitalizing on the pandemic-induced gardening boom: She is the face of a lawn-care subscription service.


*LBN – PLATINUM AWARD:
ELLEN'S SILKSCREENING
VISIT: https://ellenssilkscreening.com/
*EXAMINER – A DIFFERENT VIEW:….
LBN Examiner Disclaimer: 1.) The LBN Examiner accepts no liability for the content of this email, or for the consequences of any actions taken on the basis of the information provided. The LBN Examiner is not associated with any commercial or political organization and is transmitted via the web for the sole benefit of its subscribers. 2.) Unfortunately, computer viruses can be transmitted via email. The recipient should check this mail and any attachments for the presence of viruses.