*TOTAL FILTH! – 'THEY ARE TRANSPORTING THIS VIRUS': MTA SUBWAY CONDUCTORS SAY TRAINS ARE FILTHIER THAN EVER AMID CORONAVIRUS PANDEMIC:


The New York City subways are only supposed to be for essential workers during the coronavirus pandemic, but conductors say the trains are filthier than ever. The MTA says only about 5% of its regular ridership is taking the subway during this pandemic, and that's made up of people who work in hospitals, grocery stores, and every other essential service. But conductors say the subway has become a homeless shelter and social distancing is nearly impossible. Cell phone video shows subway cars lined with people passed out, using shoes as pillows, not wearing masks, with trash piled in shopping carts. "There is an astronomical amount of homeless people now in the subway," MTA train conductor Tramell Thompson said. "The Metropolitan Transportation Authority is now the Metropolitan Transmission Authority. They are transporting this virus."
*COVID-19 DISINFECTING SHOE MATS TO THE RESCUE…NEW WAVE OF PROTECTION:


It started with wash your hands … and it's now going to be WIPE YOUR FEET!!! That's the route many businesses are looking to take in wake of the COVID-19 pandemic and the Center for Disease Control reporting that coronavirus particles can live on shoes and not just on handrails and other surfaces. Enter the disinfecting shoe mats. Several companies who offer them said business is boomin' … as several industries ramp up measures to prevent spread of the virus. The concept of the mats is pretty simple — you wipe your feet on the, it sanitizes and disinfects the shoes. One of the big brands is SaniStride, which says its product is 99.99% effective … and they've seen a jump in sales of over 500% since the middle of March. That CDC report about shoes gave the company another sales boost. So far, the Oregon-based company has mailed out THOUSANDS of mats with continuing inquiries from nursing homes, hospitals, office buildings, markets, restaurants and rental car companies. And, there's this … SaniStride says a few major cruise liners reached out a few weeks ago. It's no secret the cruise industry is taking it on the chin lately … with multiple coronavirus-related deaths on ships, which have triggered several lawsuits. The "new normal" is also pushing sales through the roof for an Illinois-based company called allMATS, which says it's backed up on at least 100 orders. We're told customers are ordering in bulk — 50 to 70 mats at a time. Likewise, Mat Supplier in Washington state says its sales have tripled compared to last year.
*RICHARD BRANSON–
"I HAVE NEVER SEEN ANYTHING LIKE THIS":


"Over the five decades I have been in business, this is the most challenging time we have ever faced," billionaire Virgin Group founder Richard Branson admitted in an open letter to employees. As Branson notes, his constellation of companies operate in some of the sectors hardest hit by virus containment policies: leisure, travel, aviation, hotels, and cruises. A desperate Branson asked the U.K. government for a loan to keep his Virgin Atlantic airline afloat. He even said he'd offer up his famous Necker Island estate in the Caribbean as collateral to "save as many jobs as possible around the group." Branson spent a good chunk of the letter playing defense against critics who point out he hasn't paid income taxes in the U.K. since decamping for the British Virgin Islands, yet now wants money from British taxpayers. Branson countered that he'd pay back any government aid and has already promised to pour $250 million of his own money into Virgin Group. Virgin Australia, 10% of which is owned by Virgin Group, entered voluntary administration (aka bankruptcy protection) this morning.
*CHIPOTLE TO PAY 3.6 MILLION BURRITOS IN NOROVIRUS CASE


On Monday, LA federal prosecutors smacked Chipotle with a $25 million criminal fine to settle charges related to norovirus outbreaks at some locations. Norovirus = a highly contagious virus that's easily transmitted by workers handling food.

The charges: Prosecutors said Chipotle served food that made over 1,100 people sick in the U.S. from 2015 to 2018. That's the largest fine ever in a food safety case, according to prosecutors. As part of the settlement, Chipotle pledged to strengthen its food-safety policies and write "I will not make people sick" 30x on the blackboard. Chipotle isn't a stranger to the courtroom. It's faced class-action and shareholder lawsuits over its sanitation practices in recent years. Chipotle also reported better-than-expected earnings yesterday, with digital sales growing 81% and same-store sales up 3.3%.
*FACEBOOK LET ADVERTISERS TARGET MILLIONS OF USERS INTERESTED IN 'PSEUDOSCIENCE':


Facebook allowed advertisers to target and profit from 78 million users who the social-media company believed were interested in pseudoscience, according to a report from The Markup.Mark Zuckerberg has been keen to stress his company's efforts to clamp down on misinformation about COVID-19, saying last week that it had pulled "hundreds of thousands" of misleading posts. But The Markup found that it was able to specifically target a database of users that Facebook believed was interested in "pseudoscience." The Markup paid to advertise posts targeting those people on Facebook and Instagram—both of which were approved. After the nonprofit raised the issue with Facebook, company spokesperson Devon Kearns emailed to say it had eliminated the pseudoscience category.

It's been 15 years since YouTube co-founder Jawed Karim uploaded the platform's first-ever video, 18 seconds of him pontificating about elephant trunks at the San Diego Zoo.

Here's a brief timeline on what's happened since:

2005: YouTube launches its public beta in May, and with $3.5 million from Sequoia Capital it goes beyond beta by the end of the year. 

2006: Google acquires YouTube for $1.7 billion.

2007: "Charlie bit my finger" becomes the first viral video, proving babies are cuter than cats, and YouTube goes mobile-friendly the same month the first iPhone hits stores. 

2008: "Evolution of Dance" gets a record-breaking 100 million views.

2009: Justin Bieber. Vevo. The music world is never the same. 

2012: Psy's "Gangnam Style" gets a historic 1 billion views.

2014: Susan Wojcicki becomes YouTube's third CEO.

2017: The "Adpocalypse" and "Elsagate" throw the platform under public scrutiny.

As of last year, 500 hours of video are uploaded to YouTube…every minute. There's no sign of that number going down, especially amid COVID-19.

*NO ONE IS GOING ANYWHERE: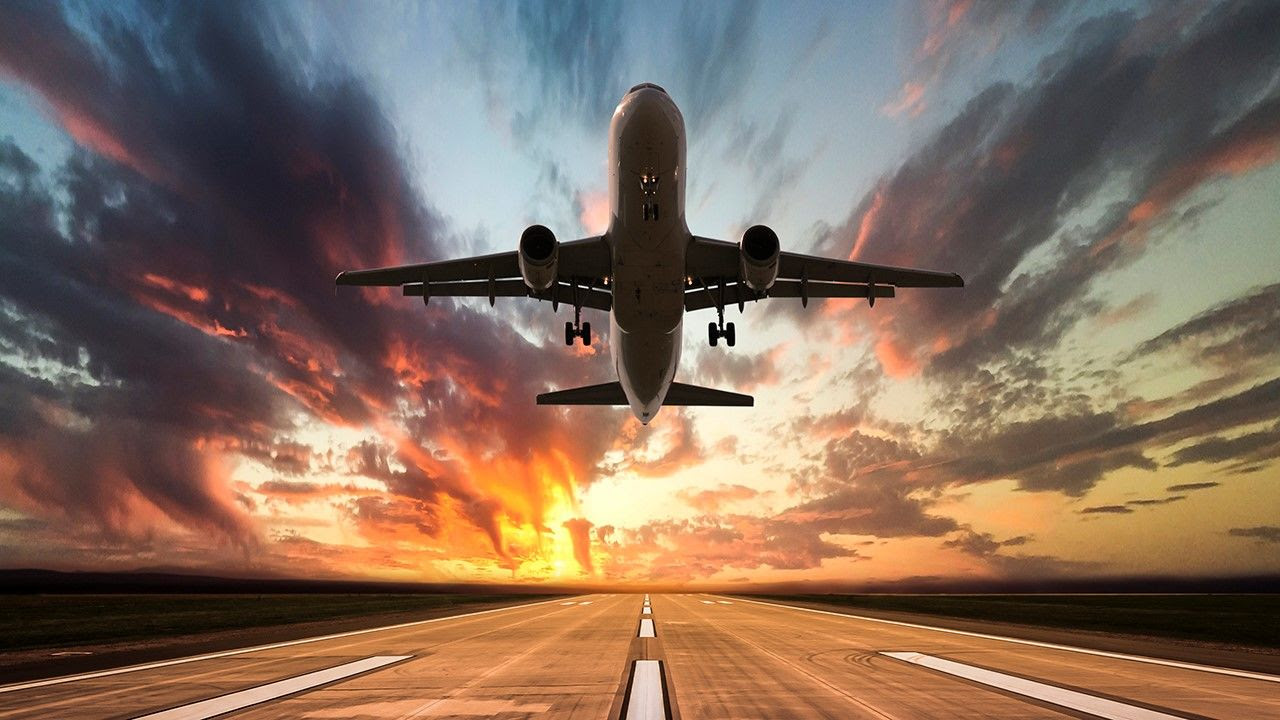 If the Wright Brothers time-traveled to April 2020 they'd look up and say, "What have you guys been doing for the last 117 years?" 

The number of travelers that passed through TSA checkpoints… April 15, 2020: 90,784 A year ago on the same weekday: 2,317,381 That's why United Airlines said travel demand was "essentially zero" and going nowhere fast.


*TRACEE DUNBLAZIER, RENOWN SPIRITUAL COUNSELORS, GIVES 5 TIPS ON PROCESSING EVERYDAY GREIF IN TIMES OF TRAUMA:


The coronavirus pandemic sweeping the globe has not only left many anxious about life and death issues, but it's also left people struggling with a host of less obvious, existential losses as they heed stay-home warnings and wonder how bad all of this is going to get. Left unrecognized and unattended, grief can negatively impact every aspect of our being; physically, cognitively, emotionally, and spiritually. Many people are facing difficult battles and might not know where to go or who to turn to.

Well, there are professionals in the world who care about the mental state of people during this tough time. One such professional who has great advice in this area of expertise is renown spiritualist and award-winning author, Tracee Dunblazier. Tracee details a list of 5 tips on processing everyday grief in times of trauma and everyone should read it, especially if you find yourself struggling emotionally. She shares her thoughts on why it's important to acknowledge the grief you may be feeling, how to manage it, and how she believes we will find meaning in it.
1. It is normal to experience multiple episodes of crying, anger or maniacal laughter in times of cultural trauma.
2. Let yourself let go of shame about feeling strong emotions. (Many people have been taught that showing emotion is unacceptable or a sign of weakness.)
3. Feeling strong emotion does not mean you are out-of-control or crazy.
4. When strong feelings arise, move yourself to a location that allows you to feel them, safely.
5. During times of cultural trauma, it's common for grief to be triggered by situations one cannot control. Be patient and honest with yourselves and others. Be clear about your boundaries with loved ones.
*EXAMINER – OUR NEW WORLD: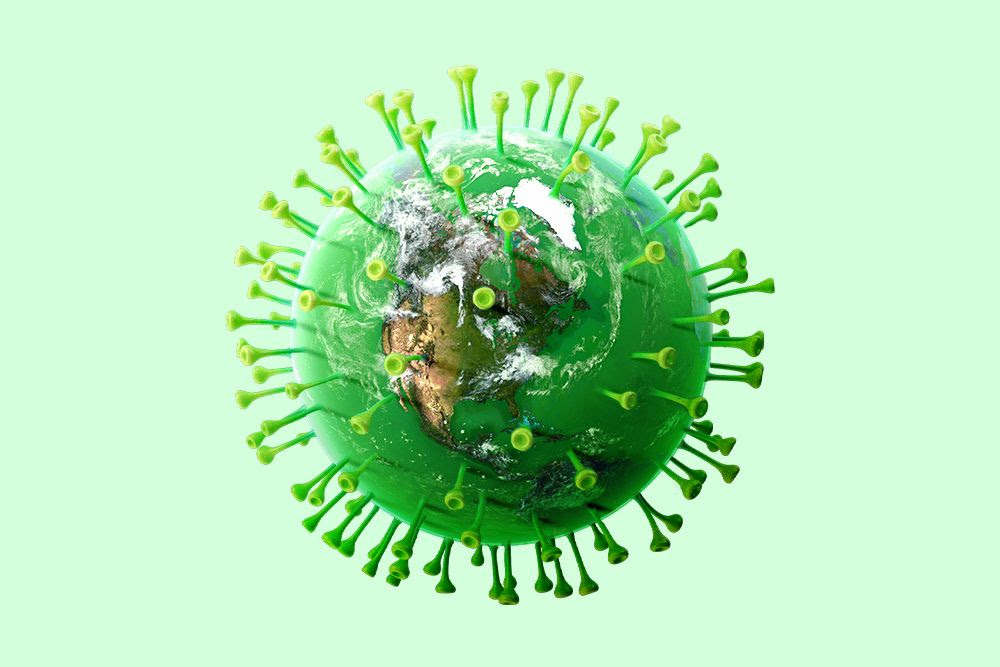 Scientists are collaborating at warp speed: They've published around 3,000 papers on COVID-19, which is 20x the published research of other infectious diseases at the same point in the public health response.
Zoom has made history: Its surge ranks among the most remarkable growth stories in the internet age, outpacing even Instagram and Fortnite.
Federal relief was swift and massive: The U.S.' $4.3 trillion of monetary and fiscal stimulus = 124% of government revenue in 2019.
*EXAMINER – INVESTIGATES:

Amazon has installed thermal cameras in its warehouses to scan workers for coronavirus symptoms.
*EXAMINER – SEE IT:


A nurse sheds a tear while discussing the situation at Jinyintan Hospital in Wuhan in central China's Hubei province, where the coronavirus outbreak began, on Feb. 13.
*GET FOCUSED: READ LBN EXAMINER:


Cut the B.S.! Readers in all 50 of the United States and 26 foreign countries know that LBN Examiner is "fearlessly independent" and "unbiased". Once a week but never weakly.
*EXAMINER – INVESTIGATES:

By the year 2050, there will be more plastic in the oceans than fish.
*THINK FREELY – BE INDEPENDENT – MAKE UP YOUR OWN (DAMN) MIND: READ LBN EXAMINER


*WHO READS LBN EXAMINER?:

Super-model and author, Christy Turlington, along with 12 members of the White House staff, 3 Nobel Prize winners, over 100 Academy Award winners, 6 U.S. Senators, and over 300 Grammy Award winners.
*EXAMINER–A DIFFERENT VIEW:….

ARE YOU FASCINATED BY THE "BEST" OF LOS ANGELES?


Few cities on the planet can compare to the great city of Los Angeles. LA is literally one of the few places in the world where people from every nation come to see their dreams come true, to achieve their goals, and to reach their ultimate potential. It is a city that is about opportunity, creativity, culture, and experience.

Now you can join our free "Best of Los Angeles Award" community and communicate with 6,600 members all interested in the best of L.A. No ads. No B.S. Simply visit the page, click "Like", and you're in.

Link
LBN Examiner Edited By: Aurora DeRose
LBN Examiner Disclaimer: 1.) The LBN Examiner accepts no liability for the content of this email, or for the consequences of any actions taken on the basis of the information provided. The LBN Examiner is not associated with any commercial or political organization and is transmitted via the web for the sole benefit of its subscribers. 2.) Unfortunately, computer viruses can be transmitted via email. The recipient should check this mail and any attachments for the presence of viruses.