*KEEP OUT! – CHINA BLOCKS THE WHO FROM PARTICIPATING IN INVESTIGATIONS OF COVID-19'S ORIGINS:


China has refused repeated requests by the World Health Organization to take part in investigations into the origins of COVID-19, the WHO representative in China has told Sky News. "We know that some national investigation is happening, but at this stage, we have not been invited to join," Gauden Galea said, adding that this was despite having made requests to participate to the health commission and other authorities in China. "The origins of the virus are very important, the animal-human interface is extremely important and needs to be studied. The priority is we need to know as much as possible to prevent re-occurrence," Galea said. Asked by Sky News whether there was a good reason for China not to include the WHO in its investigations, Galea replied: "From our point of view, no."
*PETA URGES MILITARY TO STOP DRINKING COBRA BLOOD IN SURVIVAL EXERCISES:


People for Ethical Treatment of Animals (PETA) is urging the Pentagon to stop using live animals in its military exercises, one of which includes U.S. troops drinking cobra blood. In a letter addressed to Defense Secretary Mark Esper and sent Monday, PETA asks him to stop the "crude killing of animals during the annual Cobra Gold military exercise," which includes the consumption of cobra blood, live scorpions and tarantulas, and geckos.

The animal rights group argued that the consumption of live animals puts the troops at risk of contracting zoonotic diseases. "Considering the danger zoonotic diseases pose to the troops — and indeed to all humanity — it is imperative that you end the use of live animals in Cobra Gold and instead use more effective and ethical non-animal training methods," the letter reads.
*U.S. MARRIAGE RATE PLUNGES TO LOWEST LEVEL ON RECORD:

The share of Americans getting married has fallen to its lowest level on record, according to government figures released Wednesday that reflect how economic insecurity and changing norms are eroding the institution. The U.S. marriage rate fell 6% in 2018, with 6.5 new unions formed for every 1,000 people, according to a report by the National Center for Health Statistics. That was the lowest rate since the federal government began keeping data in 1867, said Sally Curtin, a statistician at the center and lead author of the report.

"Millennials are in peak marriage years, their 20s and 30s, and it's still dropping," Ms. Curtin said. "This is historic." The new report shows how marriage rates plunged near the start of the Great Depression in the 1930s, then rebounded sharply after World War II, hitting a high of 16.4 marriages per 1,000 people in 1946. The marriage rate began a near-steady decline in 1982 that lasted until 2009, then remained near flat before inching upward in 2014. Ms. Curtin said there was no clear reason for the sharp marriage decline in 2018.
*MUSLIM CALL TO PRAYER TO BE PLAYED OVER MAJOR U.S. CITY FIVE TIMES A DAY:


A Minneapolis neighborhood, which lies in controversial Democratic Rep. Ilhan Omar's district, will begin broadcasting the Muslim call to prayer five times a day over outdoor loudspeakers throughout the month of Ramadan, reports say. The move is "believed to be the first publicly-broadcast call to prayer in a major US city," al Jazeera English said in a post on Twitter.
*CORONAVIRUS HANGS AROUND IN THE AIR OF CROWDED SPACES:


The novel coronavirus appears to linger in the air in crowded rooms that lack good ventilation, according to a new study from China. Bloomberg News reports that researchers, led by Ke Lan of Wuhan University, set up tests in and around two hospitals in the city where the outbreak began. Using so-called aerosol traps, they reportedly found bits of the virus' genetic material floating in the air of rooms including hospital toilets, supermarkets, and residential buildings. Especially high concentrations were reportedly found in hospital rooms where medical staff were removing their protective gear. The study, published Monday in the journal Nature Research, didn't conclude whether or not the floating particles can make people sick. The researchers said their findings show the importance of ventilation, limiting crowds, and meticulous cleaning.
*AMERICAN COUPLE QUARANTINING IN MEXICO GUNNED DOWN WHILE DRIVING:

A Syracuse-area man who had been quarantining in Mexico during the coronavirus pandemic was fatally shot along with his girlfriend when gunmen opened fire on their Jeep, according to reports. Pat Landers, 32, of upstate Baldwinsville, and his gal pal, Karla Baca, a physical education teacher, were driving along a street in Juarez on Monday in the vehicle with New York plates when at least 20 bullets were fired at them. Police in the border city just south of El Paso, Texas, are investigating the shocking attack, which left Landers' son, Cameron, fatherless. Despite a stay-at-home order since March 23, more than 100 killings have been reported in Juarez this month, according to the Daily Mail. Police have attributed most of the violence to drug cartels.

*MEET THE OUT-OF-WORK WOMEN STRIPPING ON INSTAGRAM FOR CELEBS DURING PANDEMIC:


Over the past five weeks, more than 26 million people have filed unemployment claims owing to the COVID-19 pandemic. And on Monday, White House senior economic adviser Kevin Hassett warned that the U.S. economy could contract to levels not seen since the Great Depression. With stay-at-home orders in place and millions of folks out of work, those in industries greatly affected by the coronavirus crisis—from retail to the restaurant sector, where an estimated 8 million jobs have been lost nationwide, or two out of every three restaurant jobs—are looking for new ways to earn money, given that many Americans have yet to receive their meager stimulus check from the federal government.

For Munni, a 23-year-old Manhattanite, things were looking particularly dire. She was laid off from both of her jobs—cashier at a bagel shop and hostess at a Japanese restaurant—in mid-March, and had just $60 to her name. "I was late on my rent and got laid off from my job a few days before the pandemic really hit New York," she says. "It was really scary for me, and I was stressed out about how I would make ends meet." Then a friend told her about Demon Time, a roving virtual strip club on Instagram Live, where women could dance anonymously (in a ski mask, or by leaving their head out of the frame) for an online audience of thousands, including celebrities ranging from The Weeknd to Kevin Durant, and rake in thousands of dollars a night. "I went on and got paid so much money," says Munni. "The most I ever made was $6,000 in a week. I was able to pay off my bills, buy myself food, and get myself things that I needed. It was really a blessing. I know people have their judgments but it helped so much."

Demon Time, also known as the Respectfully Justin Show, was the brainchild of Justin LaBoy, a 28-year-old social-media entrepreneur and strip-club connoisseur. First reported by The New York Times' Taylor Lorenz, LaBoy was no stranger to amassing large social-media followings, having operated a number of popular meme pages on Instagram. On the night of March 12, he went on Instagram Live, beckoning his female followers to go Live with him. "The girls start going crazy," he recalls, with a chuckle. "So I'm like, What is going on? I told them to let me post their Cash App so users can donate to them." Each show began with the same image: a Christmas glass of red wine and two bottles of Trader Joe's water resting on a table, while Pop Smoke's "Shake the Room" blared. Then, a dancer (usually masked) would appear and let it rip.
LaBoy hyped them up, flashed their Cash App handle to the audience soliciting tips, and then moved on to the next performance. Each one lasted about eight minutes. The first "episode" of Demon Time attracted about 800 viewers. The next hit 5,000. "Then Shaq tuned in and it just blew up," says LaBoy, with shows peaking at around 40,000 viewers.
  *EXAMINER – INVESTIGATES: VINCENT IMHOFF AND SHANNON LEIS OF IMHOFF & ASSOCIATES, EXAMINE CORNOAVIRUS WREAKING ON CRIMINAL JUSTICE SYSTEM


The novel coronavirus is creating devastation not only to an individual's health, but also to the entire criminal justice system. According to legal experts, the pandemic will have repercussions for a criminal defendants' right to a speedy trial under the Sixth Amendment of the Constitution. If that right is found to be violated, a defendant's conviction or sentence can be set aside. Most states have statutory speedy trial limits, however the impact of the virus is going to overwhelm dockets in courthouses all over the country. Vincent Imhoff, Managing Director of Imhoff & Associates, and Shannon Leis, Managing Attorney at Imhoff & Associates, certainly are frustrated by the current state the criminal justice system is in. They too agree that some constitution violations are most certainly being enacted as we speak. The two co-authored an article detailing such specifics in the Imhoff & Associates Newsletter.
"In California, the Chief Justice and the Judicial Council voted unanimously to extend what qualifies as a speedy trial during the COVID-19 pandemic. As a result, criminal defendants now face longer waits in pretrial detention and for key hearings. Deadlines for a felony defendant to appear in court extends from 48 hours to 7 days, for a preliminary hearing to be held from 10 days to 30 days, for a speedy trial for an additional 60 days. These changes are to remain in effect even after the emergency ends for an additional 90 days. Imagine being arrested and sitting in jail for an entire week before seeing a judge regarding release."
Many federal and state courts have suspended or postponed criminal jury trials. Among the states most seriously affected by the pandemic is New York, where state courts responded by ordering courts to finish pending criminal and civil trials while delaying new trials until further notice. In Washington state, multiple courts suspended or delayed trials.
Due entirely to the pandemic, there still seems to be more breaches to be aware of than solely Sixth Amendment rights. The pandemic is resulting in compromised Fifth and Eighth Amendment rights of defendants in custody as well. At a time when the government is urging Americans to follow CDC guidelines, almost every single guideline is being violated in its jails and prisons. The crowded and shared living spaces make social distancing virtually impossible. Detainees are not provided masks, and living spaces are not properly cleaned and sanitized. COVID-19 is spreading through jails and prisons like wildfire and deaths are already being reported. The Fifth Amendment forbids any form of punishment for those held in pretrial detention and the Eighth Amendment prohibits cruel and unusual punishment. Although all might seem hopeless, Vincent and Shannon believe that the system can turn around with a serious dedication to preserving rights and that a solution is on the horizon
*EXAMINER – SEE IT:
Social distancing at a White House press briefing.
*EXAMINER – MUSIC:


On her new album, "Fetch the Bolt Cutters," Fiona Apple seems to regard her music as a device to process trauma.
*EXAMINER – INVESTIGATES:


20 percent of pediatric practices in the U.S. will not take on anti-vaxxers as patients.
*DON'T BE A FOOL! – READ LBN EXAMINER: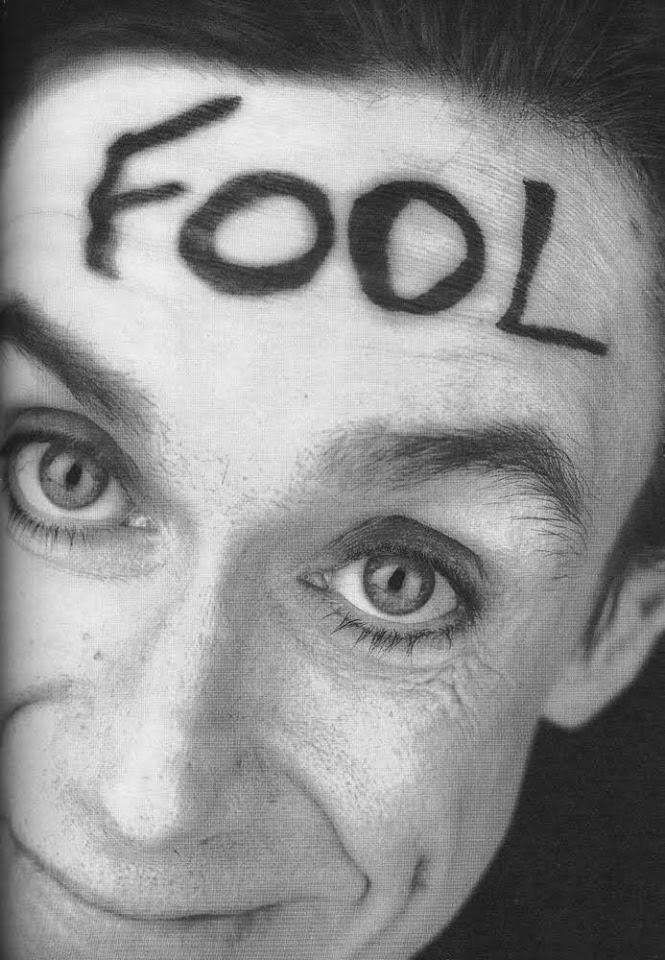 Since 2002, long before Facebook and Twitter and social media, the LBN Examiner has been bringing influencers in all 50 of the United States and 26 foreign countries "fearlessly independent" and "unbiased" news and information in a very uncertain time.
*EXAMINER – THOUGHT OF THE DAY:


"I learn that ten percent of all the world's species are parasitic insects. It is hard to believe. What if you were an inventor, and you made ten percent of your inventions in such a way that they could only work by harnessing, disfiguring, or totally destroying the other ninety percent?" –Annie Dillard, author (b. 30 Apr 1945)
*EXAMINER – CARTOON:

" … and it was at this point that I realized we made the same mistake before."

– Without Notes –


Welcome to Episode 3, of the revealing TV interview show, "Without Notes," Rabbi Asher Gottsman "The Rabbi" and Robert Sanchez "The Rascal". The story of a reformed gang member and his spiritual mentor, a Jewish Rabbi, and how they have affected each other for the better. In episode 3, we delve into how the two men formed a brotherly bond.
LINK
*THINK FREELY – BE INDEPENDENT – MAKE UP YOUR OWN (DAMN) MIND: READ LBN EXAMINER


*WHO READS LBN EXAMINER?:

Dutch author, Marieke Lucas Rijneveld, along with 12 members of the White House staff, 3 Nobel Prize winners, over 100 Academy Award winners, 6 U.S. Senators, and over 300 Grammy Award winners.
*EXAMINER – A DIFFERENT VIEW:….

ARE YOU FASCINATED BY THE "BEST" OF LOS ANGELES?



Few cities on the planet can compare to the great city of Los Angeles. LA is literally one of the few places in the world where people from every nation come to see their dreams come true, to achieve their goals, and to reach their ultimate potential. It is a city that is about opportunity, creativity, culture, and experience.

Now you can join our free "Best of Los Angeles Award" community and communicate with 6,600 members all interested in the best of L.A. No ads. No B.S. Simply visit the page, click "Like", and you're in.

Link