*WELCOME TO ZOMBIE LAND – STUDY REVEALS AMERICANS WATCHING FAR MORE NEWS, DRAMAS, DURING CORONAVIRUS OUTBREAK:


Millions of Americans have adopted new routines and changed their habits in response to the coronavirus shutdown. Since people are spending all day at home, it's no surprise that they've been using more of their time to watch TV. To that end, Comcast recently analyzed "TV watching" data to identify how viewing habits of Americans have changed in response to the lockdown. The average American home has been watching an additional 9 hours of TV per week. Before the shutdown began in mid-March the average household consumed about 57 hours of TV over the span of a week. That number has increased to a whopping 66 hours! The amount of streaming and web-video consumption has also increased by 35%. Not only have Americans been watching more TV, but people have been changing when they tune in to the TV. More people are staying up later to catch up on their favorite shows or binge something new. There's been a 40% increase in the amount of TV being watched between 11 p.m. and 2 a.m. Researchers also found a slight decrease in the number of people that tune-in during the early hours of the morning. Since people don't need to commute, they can sleep in a little longer — resulting in a 6% decrease in the amount of programming watched between 6 and 8 a.m.

*HOMEOWNERS RAISE A STINK OVER POT-SMOKING NEIGHBORS:


Where there's smoke, there's fire. As more states legalize marijuana for medicinal and recreational use, some neighbors and neighborhoods are divided over pot's, particularly pungent odor. That divide will likely grow as many residents continue to stay at home to combat the spread of the novel coronavirus.  In Augusta, Maine, adjacent condo owners are currently locked in a battle between one owner who uses marijuana for a medical condition and another owner who says the secondhand smoke aggravates her medical condition. So far, a civil suit filed by the nonsmoking condo owner and her husband in 2018 has been dismissed by a judge in Superior Court, as was their complaint with the Maine Human Rights Commission. Most recently, the couple took their case to the federal level. In a housing-discrimination complaint filed with the Department of Housing and Urban Development, they argue that the condo board has denied them "reasonable accommodation" by allowing the downstairs neighbors to smoke. That matter is pending.

*HOW ISRAEL PLANS TO RESTART ITS ECONOMY:

Listen, we're like you—we'll read anything that provides a blueprint for getting life back to 10% of normal. One interesting guide comes from Israel, where the country's National Security Council has reportedly finalized a plan to slowly lift stay-at-home restrictions. The plan consists of four phases and focuses on opening more lucrative sectors first, Haaretz reports:   Phase 1: Tech and finance, plus slices of trade-oriented industries. These sectors employ more than 10% of the population. 

Phase 2: Commerce and retail stores. 

Phase 3: Restaurants and hotels. The NSC expects most of the education system will be back at this point, too.

Phase 4: Recreational sectors like sports, air travel, and entertainment. If that seems like a straightforward process, consider these caveats: Each phase will have a two-week buffer to review whether the next can proceed. All of the public health guidelines we've been subject to (social distancing, face masks, etc.) will be required for reopening industries. None of these phases applies to people over 60 and other at-risk populations.

Bottom line: Coronavirus restrictions will almost definitely extend into the summer.

+ While we're here: NY, NJ, and a few other northeastern states have formed a task force to coordinate reopening their economies. So have some West Coast states.
*BOB DYLAN ANNOUNCES FIRST ORIGINAL ALBUM IN EIGHT YEARS: 'ROUGH AND ROWDY WAYS':


As the years rolled by since Bob Dylan's last album of original songs, 2012's Tempest, some questioned if we'd ever hear new music from America's greatest songwriter ever again. In typical fashion, the elusive rock star teased fans with a few song releases over the past few weeks before confirming early Friday that he would indeed be releasing a new album next month. The album, Rough and Rowdy Ways, will be released June 19. The announcement came alongside the release of a third song in recent weeks—"False Prophet." It's described by Rolling Stone as a "slinky striptease-blues groove, powered by a downright filthy fuzz-guitar riff." It ends with the line: "I can't remember when I was born—and I forgot when I died."

*EXAMINER – INVESTIGATES: WALKING


Brisk walking helps reduce body fat, lower blood pressure, and increase high-density lipoprotein.
The longest walk around the world was completed by a former neon-sign salesman, Jean Beliveau. He walked 46,600 miles around 64 countries. The trip took him 11 years.
Racewalking has been an official Olympic sport for over 90 years. Distances vary from 1 mile to 95 miles. Racewalking usually is not the most popular sport of the Olympics.
The United States walks the least of any industrialized nation. The average Australian takes 9, 695 steps per day (just a few short of the ideal 10,000), the average Japanese takes 7,168; the average Swiss: 9,650; and the average American just 5,117.
Given that the world is about 25,000 miles in circumference and that the average walking rate is 3 miles per hour, it would take a person walking nonstop approximately 347 days to walk around the world.
Firewalking is both about physics and a state of mind
Fire walking, or the act of walking over hot stones or embers with bare feet, is a religious ceremony practiced in several parts of the world, including the Indian subcontinent, China, Fiji Islands, and New Zealand. It was also practiced in ancient Greece and India. Fire walking is said to help guarantee a good harvest or purify the participants.
It would take about 225 million years to walk one light-year at the pace of a 20-minute mile. It would take 95,000 years to travel one light-year on NASA's Mach 9.68 X-43, a hypersonic scramjet that is the fastest aircraft in the world. One light-year is about 5.9 trillion miles.
It would take, on average, 1 hour and 43 minutes of walking to burn off a 540-calorie Big Mac.
Humans became bipedal three to six million years ago. Scientists believe that humans started walking on two legs to better carry goods and to use energy more efficiently.[6]
On average, a person would need to walk seven hours to burn off a Super-Sized Coke, fries, and a Big Mac.
*ACTRESS ELIZABETH STANTON & BUCA DI BEPPO TEAM WITH ELLIS ISLAND HONORS SOCIETY TO DONATE 10,000 MEALS TO HEALTHCARE HEROES:
Following on the heels of a successful campaign of donating 5,000 meals to Los Angeles area organizations feeding the hungry and vulnerable, Elizabeth Stanton has set her sights on supporting our frontline healthcare heroes. Now Elizabeth is taking her campaign coast-to-coast, teaming up with NYC-based non-profit Ellis Island Honors Society. This alliance is making an even bigger impact with a donation of 10,000 meals provided by the restaurant company Buca di Beppo. The campaign launched on May 6th, Nurses Day, and will continue through Nurses Week and beyond. This goal is to show support and appreciation for our courageous frontline healthcare workers who are facing tremendous challenges during this pandemic.
The meals for frontline healthcare heroes will be distributed to hospitals from Burbank to New York. New York City hospitals, the hardest hit in the country, will receive 8,000 meals with the vast majority being delivered to hospitals within the NewYork-Presbyterian Hospital system. To thank the men and women serving in the United States Armed Forces who are fighting on the frontlines of the COVID-19 pandemic, actress Elizabeth Stanton donated 800 meals to the USO of Metropolitan Washington–Baltimore for distribution to military hospitals located in the National Capital Region. Additionally, 700 meals will be distributed to various Boston area hospitals. In Burbank, California, Providence Saint Joseph Medical Center will also receive meals in support of their frontline heroes.
Elizabeth's goal is to set an example with her charitable campaign and inspire others who are in a position to donate to do so immediately. "We started our initiative last week in LA with 5,000 meals provided to vulnerable communities and have now reached across the country to thank frontline healthcare workers. We hope to inspire others to join us as together we provide another 10,000 meals to hospitals on the East Coast." The Ellis Island Honors Society is the sponsor of the Ellis Island Medals of Honor, one of the nation's most prestigious awards, which recognizes philanthropic Americans for their humanitarian activities. Deliveries will start on Nurses Day, Wednesday, May 6th and the timing could not be better as this whole week is about appreciation and giving back starting with Tuesday, May 5th, #GivingTuesday, a global generosity movement.
*EXAMINER – READER COMMENT:


"During this uncertain time, I get facts I can trust. I Lean on LBN Examiner's vital, independent coverage of today's stories and their impact on everything from the economy to politics, culture, and daily life."  —- Carl LaMont, London, England.
*EXAMINER – INVESTIGATES:

Even significant shares of Americans — 30 percent to 40 percent — who say they oppose business closures and stay-at-home orders still report that they personally would not return to shopping malls, restaurants or church just yet. That means that many people who object on principle to government mandates will still be among those staying home once those mandates are lifted.
*READ LBN, OR ELSE… :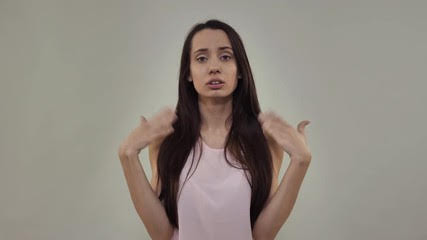 "My boyfriend preferred sports to reading the LBN Examiner. I'll miss him."

*EXAMINER – A LOOK BACK:


 The KKK marching in broad daylight in downtown Salisbury, August 1964.
*TELL YOUR STORY – "THE BEST PROMOTIONAL DEAL ON THE WEB"


Now YOU can tell YOUR unique story in the world-famous LBN E-Lert – WWW.lbnexaminer.com – and communicate directly with LBN readers in all 50 of the United States and 26 foreign countries.

Amazing coverage with YOUR story, YOUR headline, YOUR photo and YOUR website. And then, of course, you can share this LBN story on all YOUR Social Media! And it's really easy to do. Simply send your story (not to exceed 250 words) including a photo and link to: LBNExaminer@TimeWire.net We will approve and run.

The cost is a mere $250 payable via PayPal or credit card. This is (by-far) one of the best deals in the world of digital promotion and only available to LBN subscribers.
*THINK FREELY – BE INDEPENDENT – MAKE UP YOUR OWN (DAMN) MIND: READ LBN EXAMINER


84% of our readers in all 50 of the United States and 26 foreign countries find the LBN Examiner is "fearlessly independent" and "unbiased". Sign up to receive for free (if you've got the guts): www.LBNExaminer.com
*WHO READS LBN EXAMINER?:

Fiction author, Souvankham Thammavongsa, along with 12 members of the White House staff, 3 Nobel Prize winners, over 100 Academy Award winners, 6 U.S. Senators, and over 300 Grammy Award winners.
*EXAMINER – A DIFFERENT VIEW:….

LBN Examiner Edited By: Aurora DeRose
LBN Examiner Disclaimer: 1.) The LBN Examiner accepts no liability for the content of this email, or for the consequences of any actions taken on the basis of the information provided. The LBN Examiner is not associated with any commercial or political organization and is transmitted via the web for the sole benefit of its subscribers. 2.) Unfortunately, computer viruses can be transmitted via email. The recipient should check this mail and any attachments for the presence of viruses.