*THE BUCKLE UP- GROWING INFLATION IS HIDDEN TAX ON WORKING AMERICANS: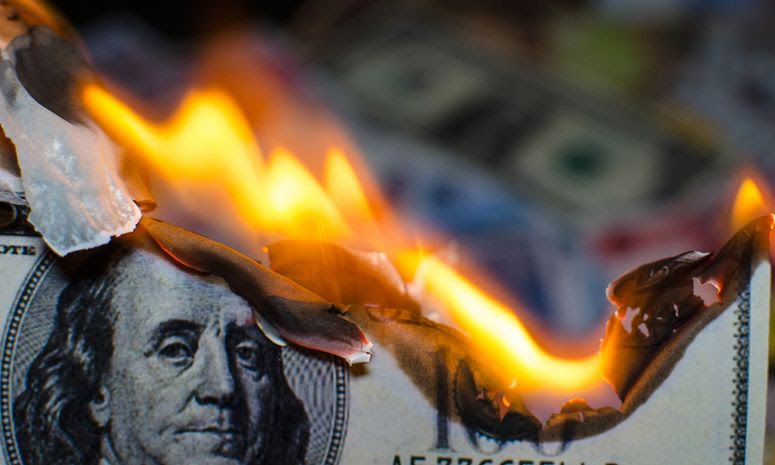 Over the past year, food prices are up 3.5 percent, with eggs and meat up by over 5 percent; gas is up 22 percent and is expected to get even higher by this summer; lumber is up 250 percent; new home prices are up $36,000, with overall housing up 11 percent; and new cars are up 9 percent, the highest in 68 years. Feeding the problem is the sharp price increase in commodities vital to our basic needs. Microchip prices are up by 25 percent over the last year, hiking the price of items from phones to televisions to car parts. Meanwhile, increased corn prices will further impact a variety of food products.

The primary driver of the current inflation comes through money printing by the Federal Reserve. The Fed nearly doubled its bond purchases since the beginning of the pandemic, pumping almost $4 trillion into the economy. Treasury Secretary Janet Yellen said just last week that she is not concerned about it. The White House says that any inflation seen will be mild and temporary.
*WTF? NEARLY 750 COVID VICTIMS STILL IN N.Y.C TRUCK MORGUES 1 YEAR LATER:


The bodies of hundreds of New York City residents who died from COVID-19 at the beginning of the pandemic remain in a series of trailers along the Brooklyn waterfront more than a year later, according to the New York Post. Dina Maniotis, executive deputy commissioner of the Chief Medical Examiner's Office, told a City Council health committee on Wednesday that there are about 750 bodies in long-term storage at the "temporary" emergency morgue that opened last April, the paper reported. Early in the pandemic, refrigerated trucks were used in many places across the U.S. to augment capacity at morgues and funeral homes, which were stretched beyond capacity as COVID spiraled out of control.

"In the very near future, we will begin to notify all the families that we've been working with that we are now going to ramp our operations down slowly, give them the time that they need, and we'll keep the operation going as they need it," Maniotis told the committee. The facility was meant to give families extra time to make their decisions during the days of broad lockdowns and severely decreased mobility. Some have reportedly requested their relatives' remains be buried in the city's potter's field, Hart Island, while city officials have lost touch with others, Maniotis said.
*THE WHO'S ROGER DALTREY: WOKE GENERATION CREATING A 'MISERABLE WORLD…FOR THEMSELVES':
"The Who" lead singer Roger Daltrey has joined the wave of rock musicians speaking out against woke culture and its effect on society. Speaking with DJ Zane Lowe on Apple Music, the "Baba O'Riley" singer said that the "woke generation" is creating a "miserable world" for themselves and everyone else. "It's just getting harder to disseminate the truth," Daltrey said. "It's almost like, now we should turn the whole thing off. Go back to newsprint, go back to word of mouth, and start to read books again. It's becoming so absurd now with AI, all the tricks it can do, and the woke generation," he said. "It's terrifying, the miserable world they're going to create for themselves. I mean, anyone who's lived a life and you see what they're doing, you just know that it's a route to nowhere. Especially when you've lived through the periods of a life that we've had the privilege to. We've had the golden era. There's no doubt about that."
Daltrey compared the woke generation with previous generations. "We came out of a war, we came out of a leveled society, completely flattened bomb sites and everything," Daltrey said. "And we've been through socialist governments. We've seen the communist system fail in the Soviet Union. I've been in those communist countries while they were communist."
*'WOKE' COKE PAUSES DIVERSITY PLAN AFTER 'INTENSE BACKLASH' AUTHOR SUDDENLY RESIGNS:
Coca-Cola has pressed pause on a controversial "diversity plan" after an "intense backlash," and the company's general counsel, Bradley Gayton, who authored the plan, has now abruptly resigned. As reported back in February, "Coca-Cola debuted a new policy this year implementing a diversity quota for the outside counsel it retains, saying it will only hire law firms that commit to providing 15 percent of billed time from black attorneys, higher than the percentage of African Americans in the U.S. population." Law firms working with the soft drink giant, were also required, under the new policy, to "commit that at least 30% of each of billed associate and partner time will be from diverse attorneys, and of such amounts at least half will be from Black attorneys."

The soft drink titan also passed the "diversity" on to its employees. In a series of slides leaked to media, a company working with Coca-Cola to provide corporate training encouraged Coke employees to "be less white" in an effort to create a more welcoming and racially diverse workplace. Gayton reportedly authored the law firm diversity plan after viewing websites for firms providing Coca-Cola's outside counsel and seeing mostly white headshots. "I write you with a heavy heart," Gayton said in a letter to outside counsel firms, according to The Daily Wire. "Gayton declared that Coca-Cola's previous efforts to promote diversity 'are not working' as apparent from the 'alarming number of new partner headshots' with an 'obvious lack of diversity.'"
*THE CDC HAS BEEN DRAMATICALLY OVERSTATING OUTDOOR TRANSMISSION, ACCORDING TO EPIDEMIOLOGIST: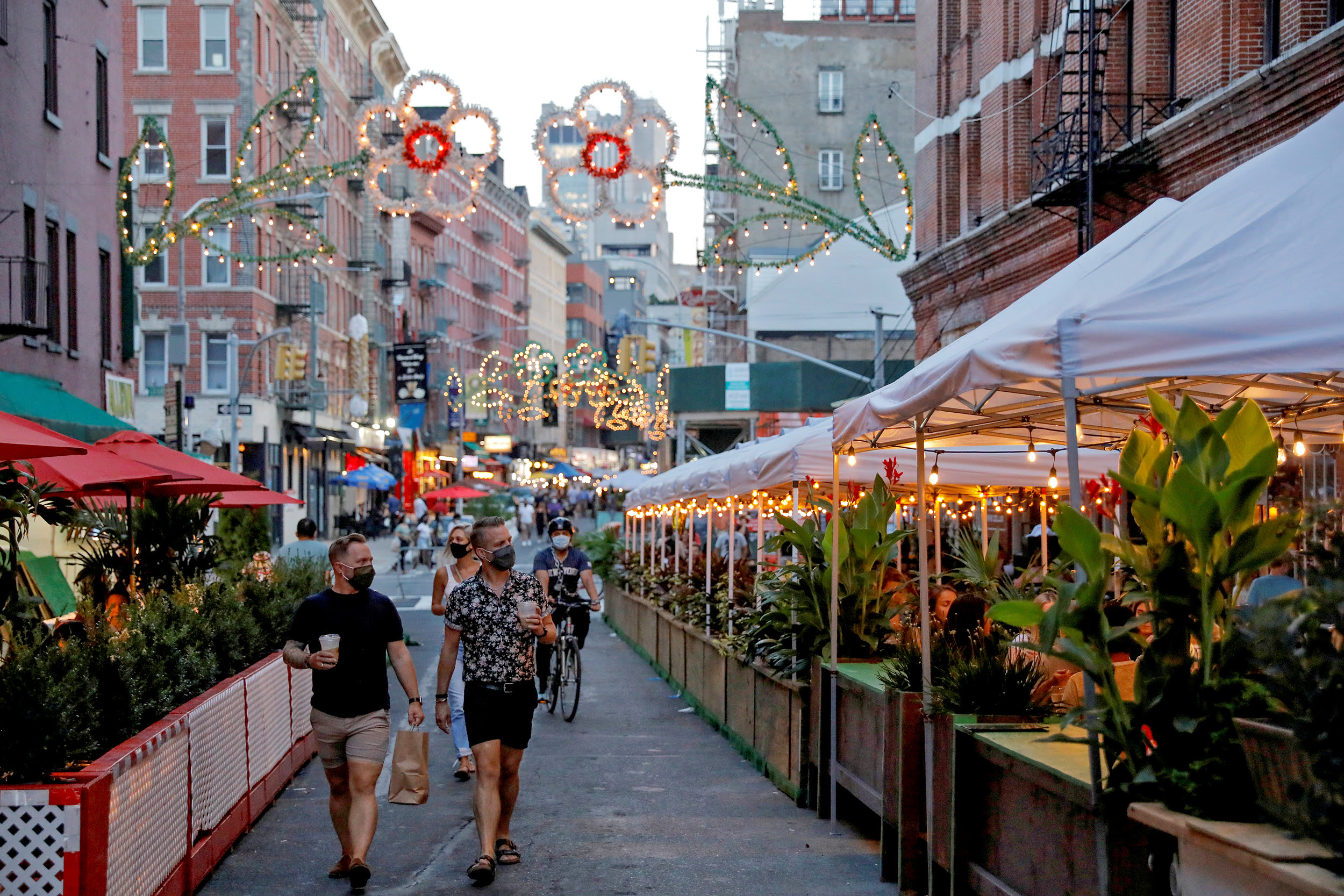 The Centers for Disease Control and Prevention (CDC) exaggerated the rate of outdoor transmission of the coronavirus, according to a report by The New York Times (NYT). The CDC announced in April that a majority of COVID-19 transmission happens indoors, with "less than 10 percent of documents transmission" occurring outdoors. The NYT, however, reported the number is misleading and is based on a misclassification of how some cases of the virus were spread. Virologist at the University of St. Andrews Dr. Muge Cevik said the number "seems to be a huge exaggeration," according to the NYT. The NYT reports outdoor transmission appears to be less than one percent and could even be lower than 0.1 percent. The transmission that does occur outside is typically a result of crowded spaces, according to the report. The CDC's claim that COVID-19 transmissions are less than 10% is reportedly "deceiving."


*CORNELL DEFENDS BIPOC-ONLY ROCK CLIMBING CLASS AFTER UPROAR:


Cornell University is defending a new rock-climbing class offered to minority groups. Among the Ivy League school's Outdoor Education offerings for the spring 2021 semester was a course called "BIPOC Rock Climbing." The course description, according to the Cornell Daily Sun, specified that the class was "for people who identify as Black, Indigenous, Latinx, Asian, or other people of color." That prompted an uproar from across the internet. The university was accused of violating federal and state civil rights law, while one Reddit user decried what they described as a "horrifically and monstrously racist practice that has no place in the modern world" and "literally evil."
*WHAT'S UP: BY SARAH GARCIA
**2020 witnessed more than 20,000 criminal homicides with a huge share of that spike occurring in urban America.

**New York saw 150 additional homicides and 750 additional shootings in 2020 than in 2019. Chicago saw 274 more homicides and 1,435 additional shootings in 2020 than in 2019.

***Los Angeles saw homicides rise 38% as shootings spiked 40%. Washington, D.C., ended 2020 with homicides up for the third straight year. **Killings in Philadelphia, where homicides have risen every year since 2016, almost reached 500, a 40% increase. In Louisville, homicides jumped 70%.

**In Detroit, shootings and homicides rose for the second year in a row, increasing by 53%.

**Homicides spiked for the second straight year in Minneapolis, to 84 deaths — the highest tally since 1995. Cleveland had its highest murder tally since 1982, after a nearly 40% jump in killings last year.

**Houston hit 413 murders in 2020 — a 42% increase over 2019. Indianapolis saw a 40% jump in murders. For Denver, the murder increase was 50 percent. Cops aren't doing these killings. They're doing their jobs trying to prevent these killings and apprehend the killers.
*EXAMINER – CARTOON:
"Now, would you consider yourself more of a girlboss, a She-E-O, or a mompreneur?"
*EXAMINER – A LOOK BACK:
At a time when soda fountains were popular in the US due
to the widespread belief that carbonated water was good for
the health, American pharmacist John Pemberton came up
with his own formula for a health tonic. Among its
ingredients were cocaine, derived from the coca leaf, and caffeine, derived from the kola nut, leading to the name Coca-Cola. It was initially sold as a patent medicine for five cents a glass.

*WELCOME TO THE WORLD OF "INTEL FOR INFLUENCERS" – READ LBN EXAMINER:


The LBN Examiner is read in all 50 of the United States and in 26 foreign countries by influencers of all types — from Nobel Prize winners to billionaires from acclaimed journalists to professors at Harvard, Yale and Stanford from US Senators to winners of the Academy Award. 84% of our readers find the Examiner "fearlessly independent" and "unbiased: which is why it is so indispensable to read weekly – especially in the times in which we live.


*LBN – PLATINUM AWARD:
ELLEN'S SILKSCREENING
VISIT: https://ellenssilkscreening.com/
*EXAMINER – LENS:
People enjoy their time at a nightclub in Liverpool, Britain April 30, 2021. Around 3,000 young people partied at a nightclub, in close contact with each other and without wearing masks, part of a government-backed trial to restart mass audience events as the pandemic recedes further in England. Attendees at the evening event had to test negative for COVID-19 within 24 hours of the event.
*THINK FREELY – BE INDEPENDENT – MAKE UP YOUR OWN (DAMN) MIND: READ LBN EXAMINER

*TELL YOUR STORY IN THE LBN EXAMINER 
"The Best Promotional Deal On The Web" 


Now YOU can tell YOUR unique story in the world-famous LBN Examiner – www.LBNExaminer.com – and communicate directly with LBN readers in all 50 of the United States and 26 foreign countries.

Amazing coverage with YOUR story, YOUR headline, YOUR photo and YOUR website. And then, of course, you can share this LBN story on all YOUR Social Media! And it's really easy to do. Simply send your story (not to exceed 250 words) including a photo and link to: LBNExaminer@TimeWire.net. We will approve and run.

The cost is a mere $250 payable via PayPal or credit card. This is (by-far) one of the best deals in the world of digital promotion and only available to LBN subscribers.
*WHO READS LBN EXAMINER?:
Oded Goldreich, a professor of mathematics and computer science at the Weizmann Institute of Science in Israel along with 12 members of the White House staff, 3 Nobel Prize winners, over 100 Academy Award winners, 6 U.S. Senators, and over 300 Grammy Award winners.
*EXAMINER – A DIFFERENT VIEW:….
LBN Examiner Disclaimer: 1.) The LBN Examiner accepts no liability for the content of this email, or for the consequences of any actions taken on the basis of the information provided. The LBN Examiner is not associated with any commercial or political organization and is transmitted via the web for the sole benefit of its subscribers. 2.) Unfortunately, computer viruses can be transmitted via email. The recipient should check this mail and any attachments for the presence of viruses.