*ENOUGH? – 44% OF AMERICANS SAY THEY TALK ABOUT CORONAVIRUS OUTBREAK MOST OR ALMOST ALL OF THE TIME:


Most Americans say they need to take breaks from COVID-19 news. But that doesn't mean they are avoiding the topic completely. In fact, 44% of U.S. adults say they are discussing the coronavirus outbreak with other people most or almost all of the time, whether online, in person or over the phone, according to a Pew Research Center survey conducted April 20 to 26. The outbreak has had far-reaching effects on daily life in the United States, so it may not come as a surprise that it is such a frequent subject of discussion for many Americans.

In early April, more than four-in-ten adults (43%) said they or someone in their household had lost their job or taken a pay cut due to the outbreak, while around a quarter (24%) said they were very concerned about contracting the virus and requiring hospitalization. The widespread stay-at-home orders that have resulted from the outbreak have upended more regular aspects of life, too, from the way Americans worship to how they shop for food and socialize with their friends and family. Overall, 31% of adults say they are discussing the outbreak with other people most of the time, while another 13% say they are talking about it almost all the time, according to the late April survey, which was conducted as part of the Center's American News Pathways project. The largest share of Americans (45%) say they sometimes discuss the coronavirus outbreak with other people, while 11% say they hardly ever or never discuss it with others.
*ANTI-SEMITIC INCIDENTS IN THE U.S. HIT 40-YEAR HIGH:


The year 2019 saw the most anti-Semitic incidents in the U.S. in at least four decades, according to a new report from the Anti-Defamation League. The report cites "more than 2,100 acts of assault, vandalism, and harassment" last year—more than any year since the ADL started tracking such incidents in 1979. The figure marks a 12 percent increase over 2018, and a 56 percent increase in physical assaults. Thirteen percent of those incidents were directly attributable to extremist groups or people who espoused those groups' ideologies. That figure included a deadly white-supremacist attack on a synagogue in Poway, California. "This was a year of unprecedented anti-Semitic activity, a time when many Jewish communities across the country had direct encounters with hate," ADL CEO Jonathan Greenblatt said in a statement. "This contributed to a rising climate of anxiety and fear in our communities. We are committed to fighting back against this rising tide of hate and will double down on our work with elected leaders, schools, and communities to end the cycle of hatred."
*U.S. SEEKS TO THWART CHINESE HACKERS IN RACE FOR CORONAVIRUS CURE:


In the global race to develop a vaccine and an effective treatment for the coronavirus, the FBI and the Department of Homeland Security have uncovered evidence that Chinese hacking groups are intent on stealing American research, The New York Times reports. American intelligence sources reportedly indicate that the Chinese hackers are working to obtain proprietary research into efforts to mitigate the pandemic. According to drafts of the impending warning by the nation's top security agencies to Americans, Chinese "nontraditional actors" are seeking "valuable intellectual property and public health data through illicit means related to vaccines, treatments and testing," the Times reports. "China's long history of bad behavior in cyberspace is well documented, so it shouldn't surprise anyone they are going after the critical organizations involved in the nation's response to the Covid-19 pandemic," Christopher Krebs, the director of the Cybersecurity and Infrastructure Security Agency, told the Times.
*SAN FRANCISCO CHURCH SUES ZOOM AFTER 'SICKENING' PORN SHOCKS BIBLE CLASS: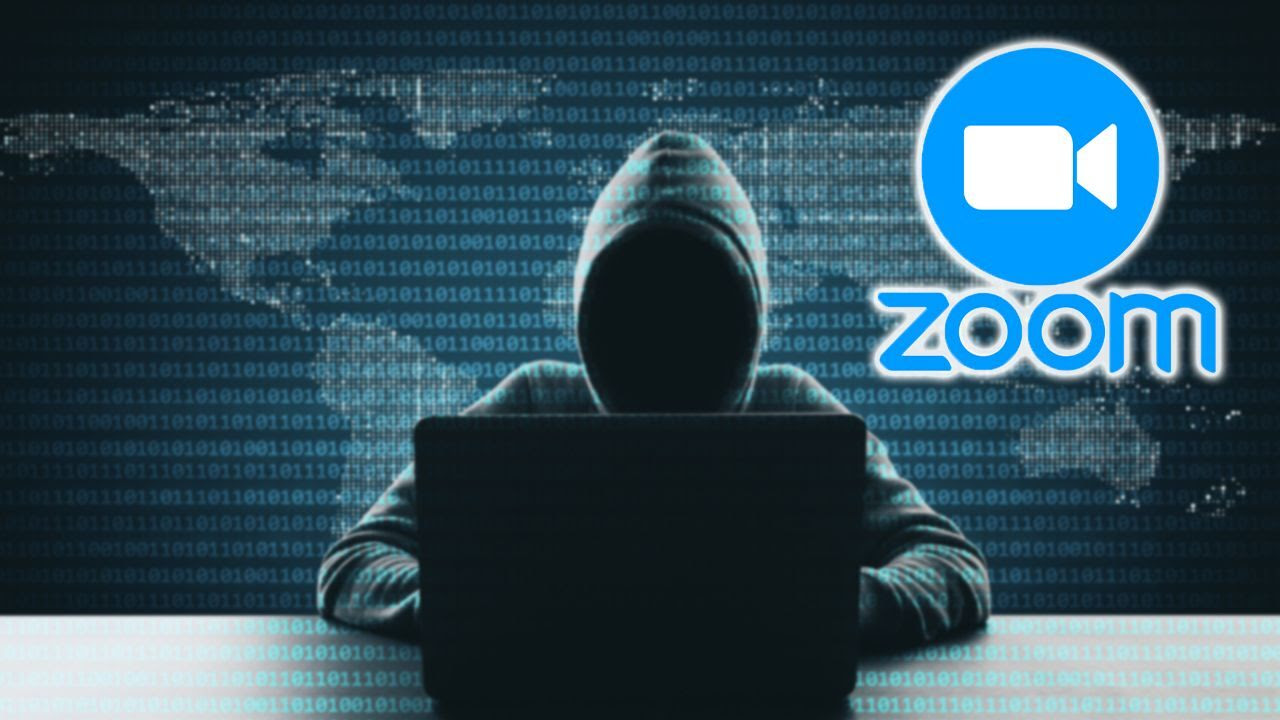 An online Bible class run by one of San Francisco's oldest churches turned sour when it started showing porn—and now the church is suing Zoom, where the meeting was being hosted. The administrator of Saint Paulus Lutheran Church believes a hacker broke into the virtual room to show the shocking images. "The footages were sick and sickening—portraying adults engaging in sex acts with each other and performing sex acts on infants and children, in addition to physically abusing them," according to the complaint filed Wednesday. The suit says the room was shut down immediately and the administrator contacted Zoom for help, "but Zoom did nothing." Saint Paulus said its class was hacked by a "known offender—one who has been reported to the authorities multiple times"—and claimed the other people in the class have their computer controls frozen during the attacks. Zoom hasn't commented on the lawsuit.
*BIL GATES HAS REGRETS:


Five years ago, Bill Gates warned that the biggest potential killer the world faced wasn't war, but a pandemic. The billionaire spent hundreds of millions of dollars to find faster ways to develop vaccines and create disease-tracking systems. He urged world leaders to build national defenses against new infectious diseases. Looking back, Mr. Gates said, "I wish I had done more to call attention to the danger." The Microsoft Corp. co-founder is now squaring off against the scenario he sought to forestall. "I feel terrible," he said in an interview. "The whole point of talking about it was that we could take action and minimize the damage."

In his second career as philanthropist and co-chair of one of the wealthiest foundations dedicated to global health and American education, Mr. Gates, 64 years old, has put himself at the center of the Covid-19 pandemic that has killed more than 283,000 people and crashed the world economy. The Bill & Melinda Gates Foundation pays for researchers seeking treatments, and it is working with pharmaceutical executives and governments to produce billions of doses of promising vaccines while they are being tested so they can be dispensed as soon as regulators approve them. The foundation has helped reserve space in a manufacturing plant so production of the most effective new medicines can begin quickly. Mr. Gates questions pharmaceutical company chief executives, digging into the details of vaccine production. "Every day, it's, OK, are we going to run out of glass vials?" he said. "You may think that's a simple part of it, but nobody's ever made 7 billion vaccines."

*THE CASE THAT COULD SAVE THE U.S. ECONOMY: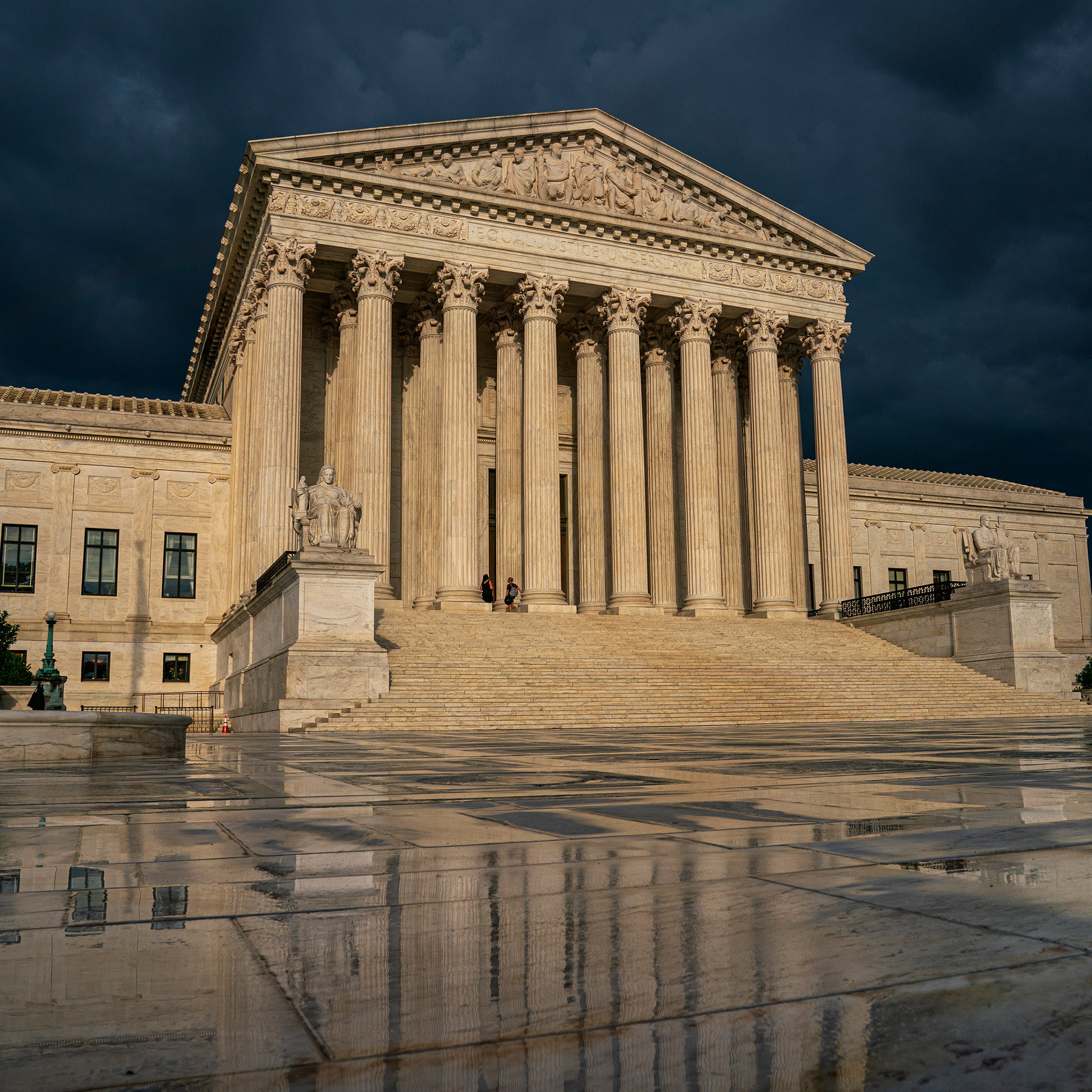 The unprecedented global pandemic threatens to trigger the worst depression in world history, and evidence indicates China is to blame both for releasing the deadly virus and for concealing crucial information about its release to the rest of the world. There are now at least 7 class-action lawsuits filed against China and Chinese entities, as well as lawsuits filed by the states of Missouri and Mississippi. However, China has stated that it will move to dismiss any such lawsuits due to the doctrine of sovereign immunity, and many experts, law scholars and law professors think they will succeed. Sovereign immunity is a doctrine of international law, put forth in America's Foreign Sovereign Immunities Act (FSIA), that prevents lawsuits from proceeding against nations such as China. Throughout history, there have been very few cases testing the limits of sovereign immunity and those that did exist have almost all been dismissed in favor of the sovereign or foreign official.
One case at the doors of the U.S. Supreme Court may provide a proper analysis of sovereign immunity as well as its related doctrine, foreign official common-law immunity. The case is Mireskandari v. Mayne, et al., and its resolution in the Supreme Court will have resounding ramifications for the lawsuits involving China because it raises the very same issues that seem likely to plague the COVID-19 litigation. A petition asking the U.S. Supreme Court to hear the Mireskandari case will be filed later this month. According to the lawyers on the case, their success can allow the U.S. and its citizens to sue China for all its damages. Sean Mireskandari is a U.S. citizen who studied law in the U.S. and the United Kingdom and became one of the most highly acclaimed, prominent lawyers in England. Mireskandari's lawyers, Becky James and Thomas Mesereau, say they are now taking the case to the Supreme Court. According to James, the Ninth Circuit's interpretation of sovereign and common law immunity in Mireskandari is "surprisingly overbroad" and "has sweeping ramifications for the recent China litigation. If the Ninth Circuit is correct that so-called immunity protects such egregious conduct by foreign governments and even non-governmental foreign entities and individuals, as in the Mireskandari case, then the China litigation will never get off the ground."
Now the U.S. Supreme Court has the opportunity through the Mireskandari case to address and remedy that. "This is the right case at the right time—a tremendous opportunity," says Mesereau. According to James, the case "will provide the opportunity for the Court to correct the misinterpretation of sovereign immunity and common law immunity and allow for lawsuits such as those against China involving COVID-19 and others where foreign governments or agents have committed crimes on U.S. soil." The lawyers say they have heard from various organizations that want to file amicus briefs in the case because of its potential value in the litigation effort against China. The pending class action lawsuits will take years to work its way up to the Supreme Court, but through Mireskandari, the Supreme Court will have the opportunity to shape the interpretation of sovereign and common law immunity in a matter of months. If the Supreme Court agrees, the case could be an essential step in saving the U.S. economy by requiring China to pay for the untold damage that has been caused by the unleashing of the deadly coronavirus.
*LBN – EXAMINER: RELIABLE INFORMATION IN UNRELIABLE TIMES:


Since 2002, long before Facebook and Twitter and social media, the LBN Examiner has been bringing influencers in all 50 of the United States and 26 foreign countries "fearlessly independent" and "unbiased" news and information in a very uncertain time.
*EXAMINER – INVESTIGATES:

Opera composers would sometimes hire a group of people to cheer their works or boo the works of their rivals. This group was called a claque (clapping) and was common at European opera performances.                       
*EXAMINER – COMMENTARY BY DAVID BROOKS:


Eighty-eight percent of Democrats and 74 percent of Republicans support voluntary national service. According to a Columbia University study, every dollar invested in national service produces about $4 in benefits. The number of young people who want to take part in national service always vastly exceeds the number of slots. And as we all know, the benefits of the program accrue not only to those being served but also to those doing the serving. What would it mean to the future social cohesion of this country if a large part of the rising generation had a common experience of shared sacrifice? What would it mean to our future politics if young people from Berkeley spent a year working side by side with young people from Boise, Birmingham and Baton Rouge?

On the other hand, has any nation prospered that did not encourage in each new generation the habits of work, the taste for adventure, a sense of duty and a call to be of use to neighbors and the world? We Americans suck at regimentation and blindly following orders from the top down. But we're pretty good at local initiative, youthful dynamism and decentralized civic action. We need a Covid response that fits the kind of people we are. National service is an essential piece of that response. As my mentor William F. Buckley once put it, "Materialistic democracy beckons every man to make himself a king; republican citizenship incites every man to be a knight." We have a generation of knights in waiting.
*BROKEN WINDOWS, BROKEN BUSINESS:

Once every decade a book comes along with an insight so penetrating, so powerful – and so simply, demonstrably true -that it instantly changes the way we think and do business. Such a book is Broken Windows, Broken Business, a breakthrough in management theory that can alter the destiny of countless companies striving to stay ahead of their competition. "In this vital work, the author offers compelling evidence that problems in business, large and small, typically stem from inattention to tiny details. Social psychologists and criminologists agree that if a window in a building is broken and left unrepaired, soon thereafter the rest of the windows will be broken – and the perception will build that crime in that neighborhood is out of control. The same principle applies to business." "Drawing on real-world corporate examples, from JetBlue's decision to give fliers what they really want – leather seats, personal televisions, online ticketing – to Google's customer-based strategy for breaking out of the pack of Internet search engines, to business-to-business firms' successes and failures, the author proves again and again how constant vigilance and an obsession with detail can make or break a business or a brand."

"With tips and advice on changing any business to one that dots its i's, crosses its t's, and attracts more clients, Broken Windows, Broken Business goes straight to the heart of what makes all enterprises successful – the little things that mean a lot."

Amazon Link

*EXAMINER – SEE IT:

Strip club dancers at Lucky Devil Lounge in Portland, Oregon, are now working a drive-thru club during the coronavirus lockdown.
*THINK FREELY – BE INDEPENDENT – MAKE UP YOUR OWN (DAMN) MIND: READ LBN EXAMINER


*WHO READS LBN EXAMINER?:

"Intel for Influencers": Senator Susan Collins, along with 12 members of the White House staff, 3 Nobel Prize winners, over 100 Academy Award winners, 6 U.S. Senators, and over 300 Grammy Award winners.
*EXAMINER – A DIFFERENT VIEW:….

LBN Examiner Edited By: Aurora DeRose
LBN Examiner Disclaimer: 1.) The LBN Examiner accepts no liability for the content of this email, or for the consequences of any actions taken on the basis of the information provided. The LBN Examiner is not associated with any commercial or political organization and is transmitted via the web for the sole benefit of its subscribers. 2.) Unfortunately, computer viruses can be transmitted via email. The recipient should check this mail and any attachments for the presence of viruses.