*EXAMINER READERS THROUGHOUT THE WORLD EXPLODE TO READER QUESTION – 93% SAY TODAY'S VERSION OF AMERICA WOULD BE UNABLE TO WIN WORLD WAR II:
Could today's version of America have been able to win World War II? Not according to 93% of over 5,000 LBN Examiner readers in all 50 of the United States and 26 foreign countries.

"America is far too woke to win a pillow fight currently," said retired marine Harvey K. of Detroit Michigan.
*PORTLAND POLICE RIOT BILL TOPS $12 MILLION AFTER YEAR OF UNREST:
Over the last year, the Portland Police Bureau spent at least $12.4 million in taxpayer money responding to mass demonstrations and violent riots in the Oregon city, according to police officials and a National Review analysis of police bureau records. More than half of that total, or at least $6.9 million, was incurred in the first month of mass gatherings and riots. Since July 1, 2020, the beginning of the fiscal year, police have spent an additional $5.5 million responding to various demonstrations, according to a police spokesman. The bulk of the spending has been for overtime pay for officers, but it also includes things like office supplies, gas, equipment rentals and food.

The tab started growing on May 29, 2020, when demonstrators took to the streets in response to the in-custody killing of George Floyd more than 1,700 miles away in Minnesota. Around 11 p.m. that night, that initial gathering turned violent, with protesters smashing windows and starting fires inside the city's Justice Center, breaking into and looting retail stores and a downtown mall, setting trash bins on fire, and tagging buildings with graffiti, according to local news reports. Less than an hour later, Portland police declared it a riot, the first of at least 35 riots in the city over the past year, according to police bureau timelines from 2020 and 2021. There have been at least 145 demonstrations and mass gatherings in that time, and at least 1,007 arrests, though the charges in most cases were not prosecuted.
*TODAY'S YOUTH: PARENTS THINK THEIR KIDS WILL GET BORED OUTSIDE —
AFTER JUST 30 MIN!
Are the great outdoors just one giant bore to kids today? The average parent thinks their child could only keep themselves occupied outside for just 32 minutes before boredom sets in. Results of a survey of 2,000 parents with children between five and 13 years-old reveals that less than half of moms and dads (48%) believe their child could entertain themselves in the outdoors for a half-hour. One in two parents worry their kids don't have the same level of imagination that they did during their own youth and think technology might be to blame. The survey, conducted by OnePoll on behalf of Claritin, also finds two in three respondents think technology makes growing up harder than ever.

Parents in the poll reminisced over their own childhoods, with about three in four claiming it was much easier to make friends in their day – just by going outside and playing in their neighborhoods. That's in comparison to kids today who have to contend with the lure of browsing social media all day. Over seven in 10 parents surveyed (72%) believe their family doesn't spend enough time outside. Also, when their kids do go outside, 49 percent of parents report that youngsters find the outdoors boring. One in two respondents (48%) say they barter TV or computer time with their kids in an effort to make them explore the outdoors.
*43% OF MILLENNIALS 'DON'T KNOW, CARE, OR BELIEVE GOD EXISTS:
Younger Americans are reshaping the country with a philosophy of life that rejects faith in God and organized worship at the same time defining success and morality in terms of personal happiness and economic social justice, a survey from the Cultural Research Center (CRC) at Arizona Christian University found. The American Worldview Inventory (AWVI) 2021, an annual survey that examines the perspectives of adults aged 18 and over in the United States, found that while 57 percent of Millennials (born 1984-2002) consider themselves to be Christian, 43 percent "don't know, care, or believe that God exists."

Comparatively, 70 percent of Generation X (Gen X) Americans (born 1965-1983), 79 percent of Baby Boomers (born 1946-1964), and 83 percent of the Builder Generation (born 1927-1945) consider themselves to be Christian, while 31, 28, and 27 percent, respectively, "don't know, care, or believe that God exists." According to the survey, only 48 percent of Millennials say one should "treat others as you want them to treat you," compared to 53 percent of Gen Xers, 81 percent of Boomers, and 90 percent of Builders. At the same time, 38 percent of Millennials agree with the statement "you try to get even with people who have wronged you," while 33 percent of Gen Xers, 12 percent of Boomers, and 10 percent of Builders say the same.

*ALEX RODRIGUEZ LAUNCHES MAKEUP FOR MEN:
Following his breakup with Jennifer Lopez, Alex Rodriguez is going for a glow up. The former baseball pro, 45, teamed up with Hims & Hers — the beauty and wellness company in which he and Lopez, 51, became investors together last year — to develop the brand's first makeup for men. "I wanted to create a product that solved an issue I faced every day. I realized as I was jumping from meeting to meeting, I needed something quick and easy in my routine to conceal blemishes or razor bumps," Rodriguez shared on Instagram Thursday.

Enter The Blur Stick, "a convenient concealer specifically designed for men that can be used for skin imperfections," per the star, who added, "Check it out, I think you'll be surprised how often it comes in handy." Priced at $17 and available in eight shades, the "sleek, discreet" product is made with ingredients including aloe extract and jojoba seed oil to help soothe and moisturize the skin.

*CHICAGO MAYOR LORI LIGHTFOOT CHOOSES ONLY REPORTERS OF COLOR FOR INTERVIEWS AHEAD OF 2-YEAR-ANNIVERSARY, SPARKING DEBATE OVER MEDIA DIVERSITY AND ACCESS:
Chicago Mayor Lori Lightfoot defended her decision to grant interviews on her two-year anniversary in office only to journalists of color, saying it was intended as an effort to confront the issue of what she described as a mostly white and male City Hall press corps. But the move, revealed Tuesday by her office, was greeted skeptically by some in the Chicago media and beyond, with questions about whether excluding white reporters is a discriminatory act from a mayor who has had an often contentious relationship with reporters of all backgrounds.
*EXAMINER – SEE IT:
Sinead O'Connor's memoir, "Rememberings," recasts the story of her career from her perspective.
*EXAMINER – INVESTIGATES: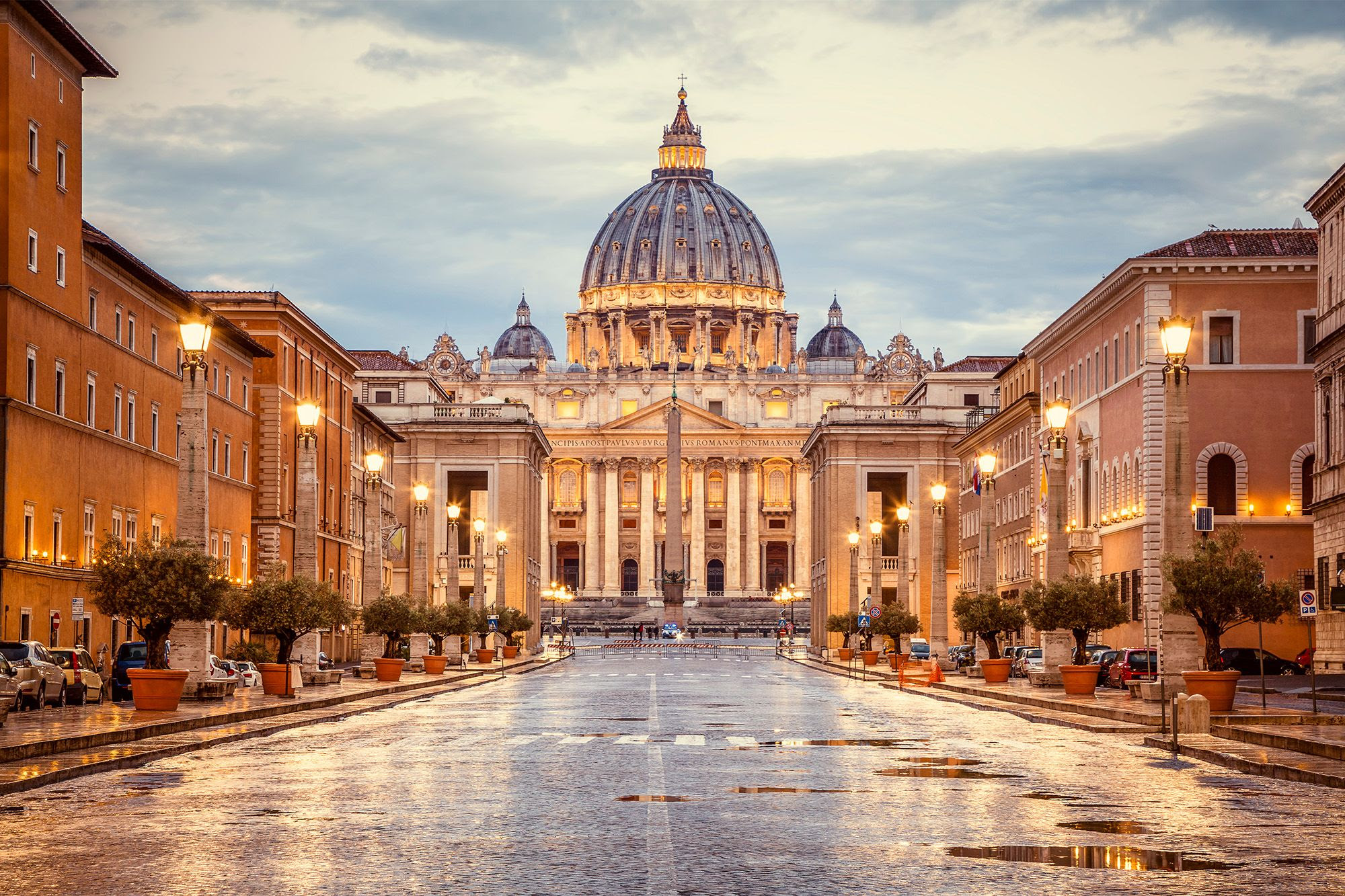 Vatican City is the only nation in the world that can lock its own gates at night. It has its own phone company, radio, T.V. stations, money, and stamps. It even has its army, the historic Swiss Guard.


*EXAMINER – A LOOK BACK:
A contemplative Senator Daniel Patrick Moynihan in 1995. "The central conservative truth is that it is culture, not politics, that determines the success of a society," Senator Daniel Patrick Moynihan of New York said during a lecture at Harvard in 1986.


*EXAMINER – HEALTH:
SELFIES, SURGERIES, AND SELF-LOATHING – INSIDE THE FACETUNE EPIDEMIC:



Sky Lane scrolled through the pictures from an impromptu photo shoot she'd done with her friend and picked her favorite. It was cute — she was showing off her side profile in a black crop top, tight blue jeans, big silver hoops and smoky bronze eyeshadow. But the 21-year-old wouldn't dare post it to Instagram for the world to see just yet. She opened Facetune, a photo-retouching app on her iPhone, and got to work. Using the "Reshape" tool, she started pushing her tummy inward, little by little. She had to be careful not to noticeably warp the background in the process; the trick was to edit the photo without making it look like it had been edited. Skewed lines, blurry edges and inconsistencies in shadows and reflections were easy giveaways that Lane had learned how to avoid through years of practice — she'd been Facetuning since she was a teenager. She used the same tool to give herself a breast lift, slim her arm, cinch her waist and make her butt rounder, like the bodies flooding her Instagram feed.

Next she moved onto her face. Her friend had taken the photo using a Snapchat filter that had already plumped her lips, slimmed her nose and smoothed her skin so much her pores were no longer visible, but Lane applied Facetune's complexion retouching effect for good measure. Her jawline was an easy fix with the jaw-slimming tool. Usually she'd whiten her teeth, but they were hardly showing. The more technical tweaks, like individually repositioning her eyebrows and narrowing the tip of her nose, required tools only available on the paid version of the app, which she'd upgraded to long ago. She was done in under 20 minutes. The final product still looked like her, Lane decided, just a better, more acceptable version. She sent it to her mom, who didn't seem to notice that anything had been altered, giving Lane the reassurance she needed that it was pretty and believable — polished but not overdone. She wouldn't want her followers to accuse her of being a "catfish," a term that has evolved in the Facetune era to describe someone who enhances their pictures beyond recognition.

Lane was finally ready to post the photo. It got 179 "likes," which she thought was pretty good; without Facetune, she figured, she'd be lucky to get 40. Like the myriad other women who've been conditioned to pick apart their appearances, Lane has countless insecurities — including many that are invisible to everyone except her. The app makes them go away with a few simple finger strokes and ushers in the social validation she craves, which is at once addictively thrilling and utterly depressing. Facetune makes it harder for her to love herself, but at least she can love her selfie.


*START A TRUTH FIRE – READ LBN EXAMINER:
84% of our readers in all 50 of the United States and 26 foreign countries find the LBN Examiner "fearlessly independent" and "unbiased".

Now you can invite your friends and family to sign up to receive the LBN Examiner for free (if you've got the guts) —– www.LBNExaminer.com



*WHY YOU SHOULD BUY A GUN NOW…AND GET TRAINING: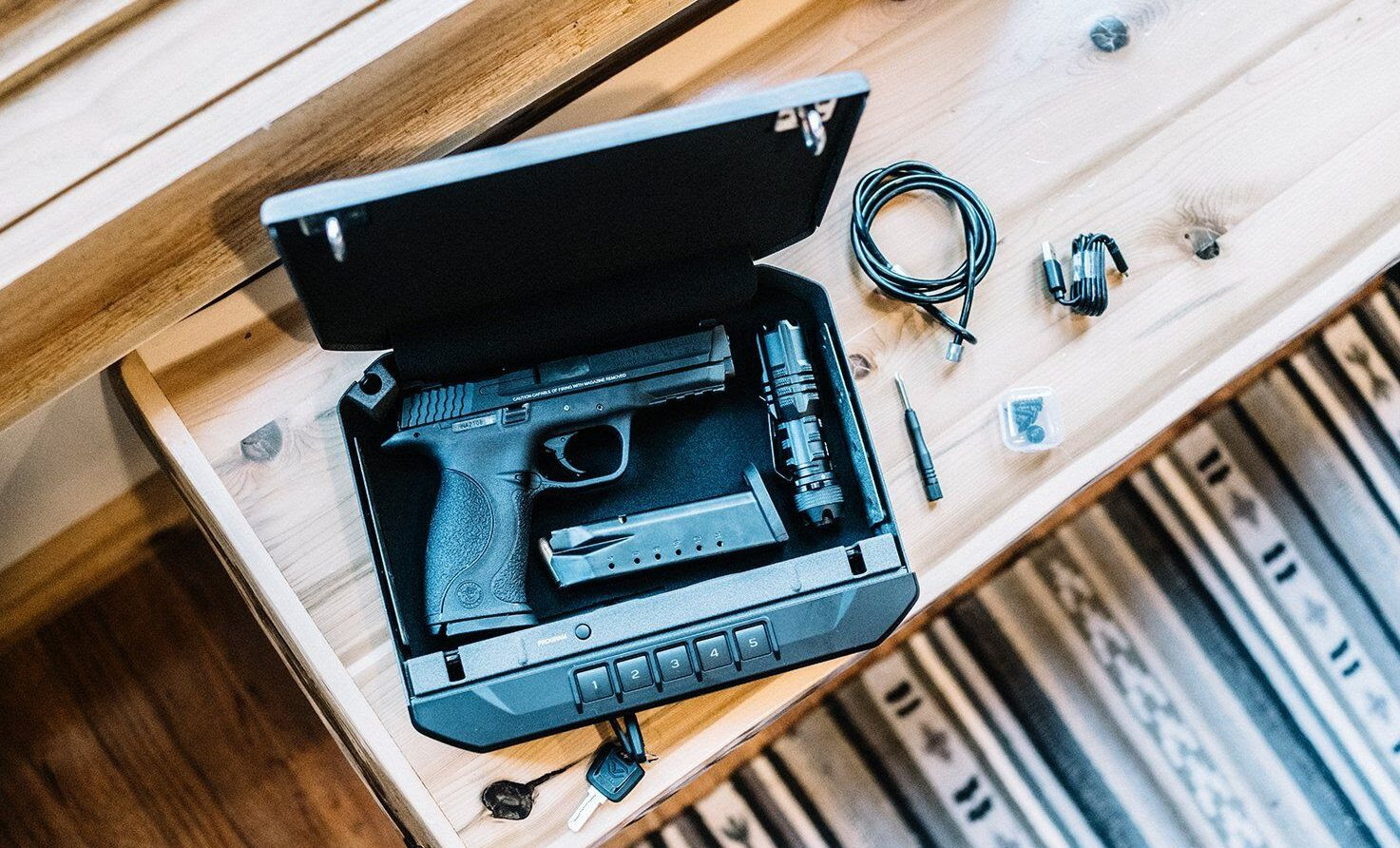 Crime is rising at an alarming rate while at the same time law enforcement is being defunded. That's a disaster in the making. The FBI says a home burglary happens every 13 seconds. What would you do if a burglar entered your house while you were home? I had an attempted in-home invasion at 3:00 am. I called 911 and was told it could be 30 minutes before officers arrive. 

I was able to keep them outside the house until the police arrived. I own a fire extinguisher for the same reason I own a gun. Both can save you and your family. We can secure your home and make it a lot less attractive to burglars. We can also get you the very best firearms training available.  Give us a call. – Richard Waner

Stop A Burglar
(213) 928-2236
stopaburglar.com

*EXAMINER – LENS:
Women take cover in a shelter in Ashdod, Israel.
*THINK FREELY – BE INDEPENDENT – MAKE UP YOUR OWN (DAMN) MIND: READ LBN EXAMINER
84% of our readers in all 50 of the United States and 26 foreign countries find the LBN Examiner "fearlessly independent" and "unbiased".

Now you can invite your friends and family to sign up to receive the LBN Examiner for free (if you've got the guts) —– www.LBNExaminer.com


*WHO READS LBN EXAMINER?:
Comedian Ellen DeGeneres along with 12 members of the White House staff, 3 Nobel Prize winners, over 100 Academy Award winners, 6 U.S. Senators, and over 300 Grammy Award winners.
*EXAMINER – A DIFFERENT VIEW:….
LBN Examiner Disclaimer: 1.) The LBN Examiner accepts no liability for the content of this email, or for the consequences of any actions taken on the basis of the information provided. The LBN Examiner is not associated with any commercial or political organization and is transmitted via the web for the sole benefit of its subscribers. 2.) Unfortunately, computer viruses can be transmitted via email. The recipient should check this mail and any attachments for the presence of viruses.