*HERE WE GO AGAIN – RIOT ERUPTS IN PORTLAND ON ANNIVERSARY OF GEORGE FLOYD'S MURDER:
Militant protesters marked the anniversary of George Floyd's murder with yet another riot in Portland, Oregon — smashing up local businesses and trying to burn down the city's Justice Center, according to police. More than 200 rioters — most fully clad in black and many wearing gas masks — trashed the troubled City of Roses soon after a peaceful march ended late Tuesday, according to the Portland Police Bureau (PPB). Some of the mob tried to torch the Multnomah County Justice Center by pushing flaming dumpsters against the building as at least two people tried to pry open the doors and get inside, the force said. "People chanted to burn the building down," the force said, noting how many used umbrellas to hide their illegal activities.
*NEARLY HALF OF COVID-19 PATIENTS LEAVE HOSPITALS IN 'WORSE CONDITION' THAN THEY ARRIVED:
It's safe to say most people can agree hospitals are places where people go to feel better. During the coronavirus pandemic, however, a new study reveals about half of all COVID patients are actually leaving hospitals in worse shape than when they entered. In another case of COVID "long-hauler" side-effects, a team from Michigan Medicine says around 45 percent of patients who survive the virus exit the hospital with significantly less physical function. "Rehabilitation needs were really, really common for these patients," says pediatric physiatrist Alecia K. Daunter, M.D., in a university release. "They survived, but these people left the hospital in worse physical condition than they started. If they needed outpatient therapy or are now walking with a cane, something happened that impacted their discharge plan."

Researchers reviewed the health data of almost 300 adults hospitalized with COVID-19 between March and April 2020. This information included discharge data, each patient's therapy needs, and whether they needed special medical equipment or services after leaving the hospital.The findings reveal doctors prescribed additional therapy for a staggering 80 percent of COVID-19 patients. Concerningly, nearly one in five patients lost so much of their physical ability they could no longer live independently after leaving the hospital. "These patients may have needed to move to a subacute facility, or they might have needed to move in with a family member, but they were not able to go home," Daunter adds. "This has a massive impact on patients and their families – emotionally and physically."
*TEACH THEM A LESSON: SON OF HAMAS CO-FOUNDER WHO BECAME A CHRISTIAN URGES ISRAEL TO KILL THE TERROR GROUP'S LEADER: 
Hassan Yousef, the son of a Hamas group co-founder, urged Israel to assassinate leaders of the terror group after the Friday ceasefire to "teach them a lesson," it was reported Saturday. "Assassinating Hamas leadership will not destroy Hamas, but it will teach them a lesson," Yousef told the Post. "Next time, before you get civilians on both sides involved in a bloodbath, you need to think 1,000 times. This is my personal suggestion."

Mosab Hassan Yousef was raised to be a leader in the Palestinian terrorist organization but converted to Christianity and sought asylum in the United States after witnessing Hamas operatives torture and murder Israelis. "Hundreds of children have paid the price. These type of people cannot get away with what they did. They should not feel safe for a day," he continued in the interview. "Hamas hates Israel more than they love their own children."

*DOZENS OF MEXICAN CANDIDATES HAVE BEEN KILLED IN BLOODY ELECTION SEASON:
From February to April, 46 elected Mexican, members of political parties and candidates for office were killed, a 44% jump compared with the 2018 elections, according to Integralia, a Mexican political consulting firm. Since September, when the electoral process began, 82 politicians have been killed, most of them gunned down. More than 60 candidates for mayor withdrew from the campaign across the country amid the spiral of violence and insecurity, according to party officials. One candidate, a former Olympic athlete, was kidnapped for several hours last week by members of a local gang in Valle de Bravo, a high-end weekend retreat for Mexico City residents. The gangsters threatened to kill her if she didn't quit the race. She hasn't campaigned since.

Some 150 candidates have received protection from the government after receiving death threats since campaigning formally began in early April. Most of the threats are believed to come from organized crime, Mexican officials say. The June 6 contest will elect a new lower house of congress, 15 of 32 state governors, and thousands of mayors and local legislators across the country, more than 20,000 positions in all. According to party officials, several days before Mr. Murrieta was killed, two gunmen fired some 30 rounds into the campaign van of Guillermo Valencia, a mayoral candidate in the western colonial city of Morelia. Mr. Valencia, who had just stepped out of the van, was unharmed. Two aides were wounded.
*PEOPLE WITH OCD OVER 3 TIMES MORE LIKELY TO HAVE A STROKE:


There's little doubt the pandemic is making a lot of people a little obsessive-compulsive about cleanliness. However, OCD is a real mental health disorder that's about more than just washing hands. For adults dealing with a clinical case of obsessive-compulsive disorder, a new study finds troubling news about their brain health later in life. Researchers say OCD patients are over three times more likely to suffer an ischemic stroke than those without the condition. An ischemic stroke occurs when a blood clot interrupts the flow of blood and oxygen to the brain. This is the more common version of a stroke, in comparison to hemorrhagic strokes which involve a burst blood vessel causing bleeding in the brain. Overall, strokes are the second-leading cause of death worldwide, trailing only heart disease.
*FRANCE BANS USE OF WOKE GENDER-NEUTRAL LANGUAGE IN SCHOOLS: 'IS A DANGER FOR OUR COUNTRY':

France is continuing to crackdown on far-left attempts to make the country woke by banning the use of gender-neutral language in schools, saying that the push was a threat to the French language altogether and could push people to learn English instead. "The country's education ministry issued the ruling last week after a push to include full stops in the middle of written words – dubbed 'midpoints' – which allow both male and female forms to be represented simultaneously," the Daily Mail reported. "In French grammar, nouns take on the gender of the subject to which they refer, with male preferred over female in mixed settings. "The Académie Française, a nearly 400-year-old institution that guards the French language, pushed back on the attempt to make the language woke, saying that it is "harmful to the practice and understanding of [French.]"

Nathalie Elimas, the State Secretary for Priority Education, said on Thursday that the attempts to make the language woke were "a danger for our country" and "the death knell for the use of French in the world."Elimas said that the move would not make the language more popular and instead would drive people to learn English instead. "With the spread of inclusive writing, the English language – already quasi-hegemonic across the world – would certainly and perhaps forever defeat the French language," she said.
*EXAMINER – LENS:
Actress Jennifer Aniston
*EXAMINER – INVESTIGATES:
The famous tree from which the legendary Newton apple fell is still growing at Woolsthorpe Manor today. It is over 350 years old.
*EXAMINER – READER QUIZ: RACE IN AMERICA:



1. Many universities now have all-black dormitories, and some have all-black graduation exercises. Do you support these developments?

2. The University of California has declared this statement racist: "There is only one race—the human race." Do you agree with the University of California, or do you agree with the statement?

3. Is the goal of being "colorblind"—doing one's best to ignore a person's color and concentrating only on the person's character and personality—a noble goal or a racist one?

4. Do you believe the color of a person's skin tells you anything of importance about that person?

5. Do you agree that all white Americans are racist?

Please send your replies to: LBNExaminer@TimeWire.net


*EXAMINER – A LOOK BACK:
John and Michelle Phillips of the Mamas and the Papas, circa 1967.
*HARVARD READER SURVEY FINDS LBN EXAMINER "FEARLESSLY INDEPENDENT" AND "UNBIASED":

A survey of approximately 300 Harvard professors and students, who are regular readers of the LBN Examiner found that 79% felt the LBN Examiner was "fearlessly independent" and "unbiased". This is slightly less than the 84% of general Examiner readers in all 50 of the United States and 26 foreign countries.

Now you can invite your friends and family to sign up to receive the LBN Examiner for free (if you've got the guts) —– www.LBNExaminer.com

*EXAMINER – HEALTH: NUMBER OF SMOKERS HAS REACHED ALL-TIME HIGH OF 1.1BILLION: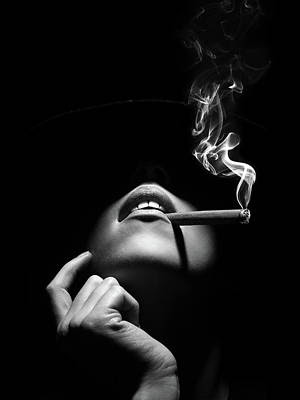 · 
Smoking killed almost 8 million people in 2019 and the number of smokers rose as the habit was picked up by young people around the world, according to new research. A study published in the Lancet on Thursday said efforts to curb the habit had been outstripped by population growth with 150 million more people smoking in the nine years from 1990, reaching an all-time high of 1.1 billion. The study's authors said governments need to focus on reducing the uptake of smoking among young people, as 89% of new smokers were addicted by the age of 25 but beyond that age were unlikely to start.

"Young people are particularly vulnerable to addiction, and with high rates of cessation remaining elusive worldwide, the tobacco epidemic will continue for years to come unless countries can dramatically reduce the number of new smokers starting each year," said the study's lead author Marissa Reitsma, a researcher at the Institute for Health Metrics and Evaluation.
*YOUR MIND IS NOT A URINAL– THINK FREELY – BE INDEPENDENT – MAKE UP YOUR OWN (DAMN) MIND: READ LBN EXAMINER

Now you can invite your friends and family to sign up to receive the LBN Examiner for free (if you've got the guts) —– www.LBNExaminer.com


*WHO READS LBN EXAMINER?:
Oded Goldreich, a professor of mathematics and computer science at the Weizmann Institute of Science in Israel along with 12 members of the White House staff, 3 Nobel Prize winners, over 100 Academy Award winners, 6 U.S. Senators, and over 300 Grammy Award winners.
*EXAMINER – A DIFFERENT VIEW:….
LBN Examiner Disclaimer: 1.) The LBN Examiner accepts no liability for the content of this email, or for the consequences of any actions taken on the basis of the information provided. The LBN Examiner is not associated with any commercial or political organization and is transmitted via the web for the sole benefit of its subscribers. 2.) Unfortunately, computer viruses can be transmitted via email. The recipient should check this mail and any attachments for the presence of viruses.