*67,000 CRIMINALS RELEASED SO FAR UNDER CORONAVIRUS JAILBREAK
By now, most Americans are familiar with the shocking stories of everyday Americans getting arrested for simply opening businesses that don't even attract large crowds. However, fewer are aware of the other side of this dystopian and tyrannical equation. As salt-of-the-earth small business owners are being marched into the jails, career dangerous criminals are being marched out of the jails and prisons in astounding numbers. According to UCLA, which is tracking this data, 67,000 criminals have been released throughout the 50 states. The majority of the criminals, 43,000 of them, have been released from the nation's jails, and 24,356 were released from prisons. Consequently, given that we know the shocking degree of recidivism even among criminals more carefully selected for release, we can add victims of crime due to coronavirus jailbreak as the latest long-term death toll from COVID-19, or at least from the governmental reaction to it.

Just a few hundred deaths have been recorded out of a population of 2.2 million inmates, lower than that of the general population. In most prisons, the overwhelming majority of those who got the virus have been asymptomatic and are now already immune and have been for quite some time. Thus, there is no reason to release large numbers of convicted criminals, most of whom are young and healthy. This has everything to do with accelerating an already dangerous de-incarceration movement, which is why you shouldn't hold your breath and wait for them to be re-apprehended after the virus burns out.

According to a brand-new report from the Bureau of Justice Statistics, in 2018, the combined federal and state incarceration rate in prisons had already dropped to the lowest levels since 1996. Over the past year and half since that data collection, that decline has likely accelerated given the recent sweeping jailbreak policies enacted in so many states. Consider Hawaii. The state has released roughly 38% of the state's entire jail population. This is a state where there are just 17 COVID-19 deaths overall and no confirmed cases in jails. Yet they emptied them of criminals. In early May, a 20-year-old Hawaiian was arrested for murder just two weeks after being released out of fear of the virus! At the same time, the state has the strictest lockdown in the nation. One man was arrested for posting photos of himself at the beach after the fact!
*WOODY ALLEN CALLS SON RONAN FARROW'S WORK 'SHODDY', QUESTIONS 'CREDIBILITY':


Woody Allen ripped his estranged son Ronan Farrow's "shoddy" journalism in light of a recent report calling the Pulitzer Prize-winner's reporting into question. "Up until a couple of days ago I would have said 'Gee, this is great, he's done some good investigative journalism and more power to him, I wish him all the success in the world," the 84-year-old director said about Farrow. "But now it's come out that his journalism has not been so ethical or honest." Allen was referring to a New York Times column from earlier this month that panned Farrow's work, saying he "delivers narratives that are irresistibly cinematic — with unmistakable heroes and villains … [and] often omits the complicating facts and inconvenient details that may make them less dramatic."
Farrow — who won a Pulitzer for his reporting on the massive Harvey Weinstein sex scandal — has publicly accused his estranged father of molesting Farrow's sister, Dylan. "Now, I found him to not be an honest journalist in relation to me at all, but I write that off because, you know, I understand he's loyal to his mother," Allen said in the interview, referring to Mia Farrow. "But now people are beginning to realize that it isn't just in relation to me that his journalism has been kind of shoddy, and I'm not so sure that his credibility is going to last."

*SILVER LINING: 2 IN 5 ADULTS HAVE 'CHANGED FOR THE BETTER' THANKS TO LOCKDOWN:
Many people have been using their extra time during the coronavirus lockdown wisely and have adopted new habits to keep themselves busy. In fact, a recent survey of 2,000 British adults reveals that 43% of people feel they've "changed their ways for the better" as a result of all the time inside these past few months. Researchers sought to learn how habits and daily lives have changed as a result of the lockdown. Nearly half of those surveyed expect to keep up these new hobbies, skills, and daily habits they've taken on after the lockdown restrictions are lifted. Learning new computer skills, creating podcasts, participating in online fitness classes and going for long walks are some of the new activities people have turned to as a new means to occupy their time. The survey, commissioned by LG Electronics, shows that 43% of respondents feel they have "changed their ways for the better" as a result of the lockdown. For example, about two in five feel their new habits have helped their overall well-being. A quarter of adults say these activities have taught them new ways to relax. They hope to continue to be their improved selves once everyone returns to their old routines.

"The fact that many people are forming productive and healthy new habits is testament to the nation's ability to adjust," says Hanju Kim, IT product director at LG UK, in a statement. "The nation is working from home and has an appetite to continue working flexibly even after offices reopen. A big part of this can be attributed to technology keeping us connected." People have become increasingly reliant on technology during the time spent cooped up at home. Families are spending more time together watching movies, while others are turning to online classes to learn new skills like computer programming or a new language. That said, 54% of respondents feel their laptops are critical to getting by right now, while 64% say their cellphones have become a "lifeline" of sorts. Nearly six in ten (57%) wouldn't know what to do if they didn't have their TVs.
*KAMALA HARRIS INTRODUCES RESOLUTION TO CONDEMN THE TERMS 'WUHAN VIRUS' AND 'CHINESE VIRUS' AS RACIST:
Democratic California Sen. Kamala Harris introduced a resolution last week calling on the Senate to condemn the term "Wuhan virus" as racist. The resolution, introduced May 14, describes the terms "Chinese Virus," "Wuhan Virus," as "anti-Asian terminology and rhetoric" that "have perpetuated anti-Asian stigma." The resolution on the Senate to condemn "all forms of anti-Asian sentiment as related to COVID–19," including "all manifestations or expressions of racism, xenophobia, discrimination, anti-Asian sentiment, scapegoating, and ethnic or religious intolerance."

*ADT EMPLOYEE HAD ACCESS TO HUNDREDS OF HOME SECURITY CAMERA STREAMS:
Hundreds of ADT customers are suing the home-security firm after it admitted that a former employee gained unauthorized access to their systems over the last several years—including the live video streams of their in-home cameras. Two federal class-action lawsuits have been filed on behalf of the customers, The Dallas Morning News reports. The employee was able to add his email address to customers' accounts during home-service visits, according to the company. With his email address added to the accounts, he was then able to use the company's mobile app to snoop on in-home security cameras. "Moments once believed to be private and inside the sanctity of the home are now voyeuristic entertainment for a third party," the lawsuits state. "And worse, those moments could have been captured, shared with others, or even posted to the internet." ADT reportedly fired the employee after discovering the abuse, and said it brought in measures to prevent a similar incident from taking place in the future.

*'SLEEP DIVORCES' ON THE RISE? 35% OF COUPLES WANT SEPARATE BEDS:
The old time scene of mom and pop sleeping in separate twin-sized beds may just make a comeback, according to a new survey of 1,008 American adults. The vast majority of participants said they struggle to sleep beside their partner, with many admitting that the situation has gotten worse since COVID-19 lockdowns began. In all, 75% believe sharing their sleep space results in poorer sleep quality, and 25% said that sleep has become even harder to attain since the coronavirus arrived on the scene. Another 35% are just about ready to take a so-called "sleep divorce" and buy a separate bed for themselves just to gain some much needed shuteye. In fact, the survey found that about three in five respondents (59%) agree that having a "sleep divorce" helps improve their sleep quality and their relationship.

The research, commissioned by SleepStandards, asked participants what specifically about their partner is keeping them up all night. The number one answer was snoring (53%), followed by different sleep schedules (41%), and constant tossing and turning (36%). Others said they can't sleep because their partner struggles to sleep (17%), or blamed their insomnia on their partner's electronic devices (15%). Additionally, 5% can't sleep due to their partner's sleep disorder. Besides getting separate beds, other possible solutions respondents are considering for their sleep woes are as follows: buying a bigger bed (48%), using separate blankets (25%), syncing up sleep schedules (24%), and sleeping with pets (13%). Circling back to that separate bed idea, over half (59%) said that whenever they do sleep separately from their partner for any amount of time, both their sleep quality and overall relationship improve.
*ZOOM EXCEL COMMUNITY FORMS TO CREATE A DIGITAL SHARK-TANK TYPE MENTORSHIP PROGRAM
In response to an overwhelming demand beginning at the onset of the Coronavirus quarantine, the Zoom Excel Community will begin a live, half-hour, weekly Zoom members-only conference call starting June – at noon Pacific time and every Friday thereafter. Members from throughout the world will participate in a live digital "Shark-Tank" mentorship program with leading guest experts. "The international economic upheaval of the pandemic is unspeakably large and unparalleled in modern times" said a Zoom Excel Community worker. "People of all ages feel lost, confused, and frustrated, especially young people under 30."
The format of the Zoom Excel Community (Z.E.C) will be largely question and answer and members will be able to speak specifically to their problems and concerns both with the host and other members. The cost of membership in the Zoom Excel Community is $120 a year and it comes with a complete 100% money-back guarantee. No questions asked.
For information on the Zoom Excel Community, please contact Executive Director, Ms. Aurora DeRose at Aurora411@TimeWire.net *EXAMINER – SEE IT:


  *EXAMINER – SEE IT:
A demonstrator in Minneapolis injured by rubber bullets during protests Thursday over the death of George Floyd.
*EXAMINER – THOUGHT OF THE DAY


The thing that makes you exceptional, if you are at all, is inevitably that which must also make you lonely. –Lorraine Hansberry, playwright and painter (19 May 1930-1965) .
*EXAMINER – INVESTIGATES: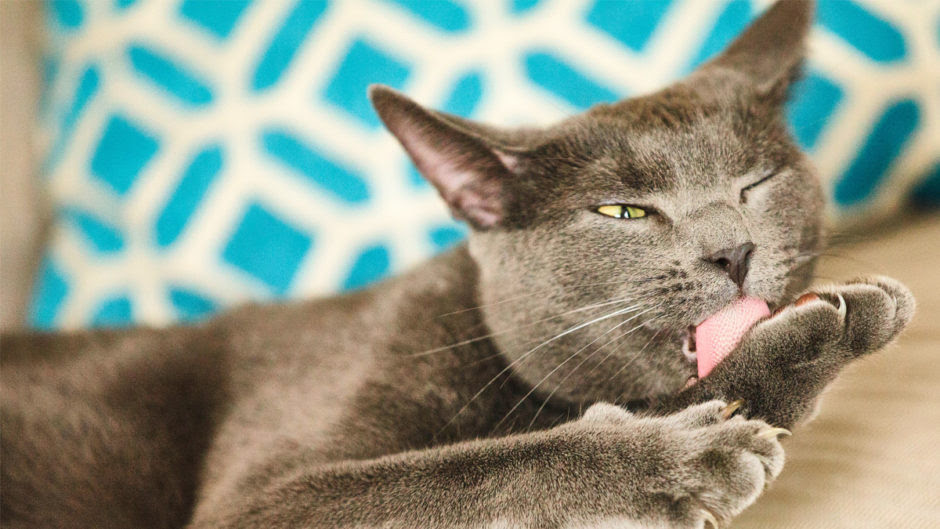 Cats don't have sweat glands over their bodies like humans do. Instead, they sweat only through their paws.
*SET YOUR SAIL IN THE STRAIGHT – READ LBN EXAMINER:


*EXAMINER – BUSINESS INSIDER: HERTZ PAID TOP EXECUTIVES $16 MILLION IN BONUSES AHEAD OF ITS BANKRUPTCY FILING:


Hertz paid out millions of dollars in bonuses to its executives just before its bankruptcy — and a month after it started laying off thousands of employees. Retention bonuses are typical for bankrupt companies that want to prevent their management from abandoning ship. But they're always awkward: the company can't pay its employees or its debts to lenders, but it prioritizes payments to its already handsomely paid bosses. Hertz (HTZ) paid a total of $16.2 million to 340 executives on May 19 as part of a plan to keep them in place while the company attempts to reorganize, the company announced in a filing with the Securities and Exchange Commission. The executives will be required to return the money should they leave Hertz on their own before March 31, 2021. Paul Stone, who was just promoted to CEO three days before the retention bonuses were awarded, got $700,000 under the plan. Chief Financial Officer Jamere Jackson got $600,000, while Chief Marketing Officer Jodi Allen got about $190,000.
*THINK FREELY – BE INDEPENDENT (Make Up Your Own Dawn Mind): READ LBN EXAMINER


Invite your friends and family to sign up for free to receive the LBN Examiner: www.LBNExaminer.com
*WHO READS LBN EXAMINER?:


Popular podcast host, Joe Rogan, along with 12 members of the White House staff, 3 Nobel Prize winners, over 100 Academy Award winners, 6 U.S. Senators, and over 300 Grammy Award winners.
*EXAMINER – A DIFFERENT VIEW:….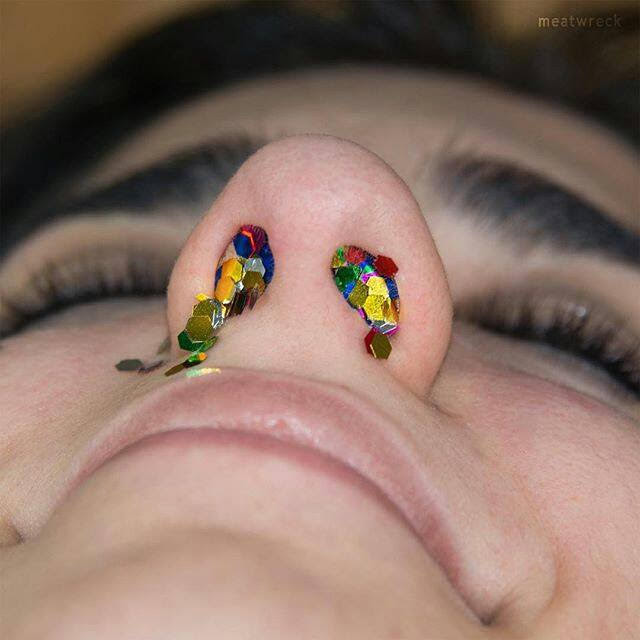 Wanted: Freelance Graphic Artist:
Prominent P.R. / Branding firm looking for a freelance graphic artist. Must be creative, experience, extremely reliable, and a good collaborator. Please send complete contact details including phone number and your website to: Aurora411@TimeWire.net

ARE YOU FASCINATED BY THE "BEST" OF LOS ANGELES?

Few cities on the planet can compare to the great city of Los Angeles. LA is literally one of the few places in the world where people from every nation come to see their dreams come true, to achieve their goals, and to reach their ultimate potential. It is a city that is about opportunity, creativity, culture, and experience.

Now you can join our free "Best of Los Angeles Award" community and communicate with 6,600 members all interested in the best of L.A. No ads. No B.S. Simply visit the page, click "Like", and you're in.

Click Here
LBN Examiner Edited By: Aurora DeRose
LBN Examiner Disclaimer: 1.) The LBN Examiner accepts no liability for the content of this email, or for the consequences of any actions taken on the basis of the information provided. The LBN Examiner is not associated with any commercial or political organization and is transmitted via the web for the sole benefit of its subscribers. 2.) Unfortunately, computer viruses can be transmitted via email. The recipient should check this mail and any attachments for the presence of viruses.