*WHO ARE THE FIRED MINNEAPOLIS OFFICERS CHARGED AFTER GEORGE FLOYD'S KILLING?
On Wednesday, all four fired Minneapolis police officers present during the killing of George Floyd learned they would face prosecution for their alleged roles in his homicide. Minnesota Attorney General Keith Ellison announced that, two days after taking over the case, the initial third-degree murder charge filed against former cop Derek Chauvin would be amended to include second-degree unintentional murder. Chauvin also still faces a single manslaughter charge. Ellison further revealed the other three other officers who were at the scene, all of whom have lost their jobs, would be arrested. Here is what we know about the four accused men, the charges against them, and what roles authorities allege they played in the homicide.

Derek Michael Chauvin, 44
Chauvin, according to a probable cause statement is charged with second-degree murder. The allegations indicate prosecutors believe Chauvin committed third-degree felony assault against Floyd as he was arresting him. Chauvin can be seen in bystander-filmed video of the Memorial Day arrest putting his full weight on Floyd's neck — all while he was handcuffed and facedown on his stomach. Police alleged Floyd tried to use a counterfeit bill; he was unarmed at the time of his arrest. "Officer Chauvin's restraint of Mr. Floyd in this manner for a prolonged period was a substantial causal factor in Mr. Floyd losing consciousness, constituting substantial bodily harm, and Mr. Floyd's death as well," reads the probable cause statement. Chauvin, who'd been a Minneapolis officer for 19 years, is also charged with second-degree manslaughter for acting negligently and creating an unreasonable risk to Floyd. The Associated Press reports that Chauvin trained as a cook, and served in the Army as a military police officer prior to taking the police exam. Chauvin joined the department in 2001, and received 12 formal complaints. Only one of those incidents has been detailed publicly. In 2007, the AP reports, Chauvin was accused of pulling a woman from her car during a standard speeding stop. Investigators reportedly determined Chauvin used unnecessary force during the arrest, and he was reprimanded for not having the video camera in his squad car on during the stop.  According to theStar-Tribune, Chauvin did receive commendations for bravery in both 2006 and 2008. In both cases, Chauvin disabled armed suspects with gunfire. Two more honors came in 2008 and 2009, for tackling a fleeing suspect and taking alleged gang members into custody while working an off-duty job at the same Minneapolis nightclub that employed Floyd. His wife filed for divorce shortly after his arrest, and she intends on legally changing her last name.If convicted on all three charges, he faces 75 years in prison.

Thomas Kiernan Lane, 37
Lane, one of the two officers who helped pin Floyd to the sidewalk, faces 50 years in prison after being charged Wednesday with aiding and abetting unintentional second-degree murder while committing a felony and aiding and abetting second-degree manslaughter. The charges allege Lane "intentionally aided, advised, hired counseled, or conspired" with Chauvin and the other officers in "causing the death of a human being, George Floyd, without intent to effect the death of any person, while committing or attempting to commit a felony offense." Lane, the Star-Tribune reports, joined the Minneapolis police department in early 2019, and had only officially become an officer six months ago. He had no complaints in his file during his short time on the force. Lane graduated from the University of Minnesota and did volunteer work tutoring Somali youth. Floyd was restrained and press to the pavement for nearly 9 minutes. For several minutes, Floyd can be heard on video groaning in pain. He repeatedly tells the officers he can't breathe, and at one point, he calls out to his mother for help. Witnesses begged the police to let up on Floyd. Instead, Chauvin adjusted his position as Floyd struggled to turn his head.   J. Alexander
Kueng, 26
Like Lane, Kueng was charged with aiding and abetting unintentional second-degree murder and aiding and abetting second-degree manslaughter. He faces 50 years in prison if convicted on both counts. Another recent recruit to the Minneapolis force, Kueng completed his year's probationary period just three months ago. His personnel file does not include any commendations or disciplinary actions during his short time on force, according to the AP. Kueng was a 2018 graduate of the University of Minnesota, where he worked part-time as part of the campus security force. Floyd's autopsy from the Hennepin County Medical Examiner determined he died of "cardiopulmonary arrest" — or heart failure — "complicating law enforcement subdual, restraint, and neck compression." The autopsy does not mention asphyxiation, which was listed as the cause of death in the independent autopsy the family commissioned that was performed by Dr. Michael Baden. Baden ruled Floyd died due to "asphyxiation from sustained pressure." The Hennepin County autopsy report states Floyd had fentanyl, methamphetamine, and cannabinoids in his system at the time of his death. None of those substances factored into his death, which was ruled a homicide. He had also tested positive for the coronavirus, which also did not factor in his death. The medical examiner's report further details blunt-force injuries Floyd had sustained to the skin of his head as well as his face and upper lip. His hands, shoulders, and elbows also shows signs of bruising, as did his wrists, from the compression caused by the handcuffs.

Tou Thao, 34
Authorities charged Thao with aiding and abetting unintentional second-degree murder and aiding and abetting second-degree manslaughter. He, too, faces 50 years in prison if convicted on all counts. KARE reports Thao joined the Minneapolis police on a part-time basis in 2008, while he finished up community college. Before that, he worked as a security guard, a supermarket stocker and trainer at McDonald's. According to city records, six complaints were filed against Thao. The details of those complaints have never been made public by the department. However, a 2017 lawsuit filed in federal court shows he was accused of using excessive force in the 2014 arrest of a man. The suit accuses Thao and his partner of stopping the man as he was making his way to his girlfriend's house. The man claimed he was beaten by the officers, forcing him "to suffer broken teeth." The lawsuit was settled for $25,000.
*HOW MISINFORMATION SPREADS-VACCINE OPPONENTS ARE GAINING IN FACEBOOK "BATTLE FOR HEARTS AND MINDS":
A first-of-its-kind analysis of more than 1300 Facebook pages with nearly 100 million followers has produced a network map that's alarming public health professionals. Antivaccine pages have fewer followers than pro-vaccine pages but are more numerous, faster growing, and increasingly more connected to undecided pages, the study finds. If the current trends continue, the researchers predict, antivaccine views will dominate online discussion in 10 years—a time when a future vaccine against COVID-19 may be critical to public health. "The reds are winning," says anthropologist Heidi Larson, who directs the Vaccine Confidence Project at the London School of Hygiene & Tropical Medicine, referring to the color of antivaccine Facebook pages on the new paper's map. "They are covering a lot more ground with fewer of them." The online pages are "a battle for hearts and minds, and there was no map of that battlefield at the system level," says first author Neil Johnson, a data scientist at George Washington University who previously mapped the online behavior of hate groups and the Islamic State group. "We set out to take a look at that. And we were shocked."

For their study, Johnson and his colleagues first identified Facebook pages as pro- or antivaccine based on their content. They further identified engaged but undecided pages by their content or by the fact that the administrators of the pages had "liked," or been "liked" by, pro- or antivaccine pages. They found 124 pro-vaccine pages, such as the Bill & Melinda Gates Foundation, with a combined total of 6.9 million followers. They found 317 antivaccine pages, such as RAGE Against the Vaccines, with a total of 4.2 million followers. And they identified 885 pages, such as Breastfeeding Moms in KY, with 74.1 million followers. The researchers next counted each page's links to other vaccine-discussing pages, and those pages' links to still others, a method called snowball sampling. A software program turned the data into a map in which pages are represented as circular nodes, sized proportionally to their number of followers and represented as red (antivaccine), blue (pro-vaccine), or green (undecided). Highly connected nodes occupy more central places on the map.

*NEW STUDY SHOWS RIOTS MAKE AMERICA CONSERVATIVE:
Examining county-level voting patterns, the survey that black-led protests in which some violence occurs are associated with a statistically significant decline in Democratic vote-share in the 1964, 1968 and 1972 presidential elections. Black-led nonviolent protests, by contrast, exhibit a statistically significant positive relationship with county-level Democratic vote-share in the same period. Further, I find that in the 1968 presidential election exposure to violent protests caused a decline in Democratic vote-share. Examining counterfactual scenarios in the 1968 election, I estimate that fewer violent protests are associated with a substantially increased likelihood that the Democratic presidential nominee, Hubert Humphrey, would have beaten the Republican nominee, Richard Nixon. As African Americans were strongly identified with the Democratic party in this time period, my results suggest that, in at least some contexts, political violence by a subordinate group may contribute to a backlash among segments of the dominant group and encourage outcomes directly at odds with the preferences of the protestors.
*SCIENTIST DISCOVER SO-CALLED 'SKINNY GENE':
We all know that one person who can eat whatever they like and never gain a pound. Ice cream at 2 in the morning? Bring it on. A third, or fourth, slice of pizza? Sure, why not. For the rest of us, the genetic perks that these individuals enjoy can be frustrating to say the least. Now, a groundbreaking new international study appears to have zeroed in on the so-called "skinny gene" that help keep such individuals thin. Scientists from Austria, Canada, and Estonia say that lower, or deficient, levels of the gene Anaplastic Lymphoma Kinase (ALK) are significantly linked to skinniness and bodily resistance to weight gain. Why some people eat as much as they want and stay lean while others can't. In mice, genetic deletion of ALK resulted in thin animals with marked resistance to diet induced obesity while food intake was not changed. The researchers found that ALK in the hypothalamus controls energy expenditure via sympathetic control of adipose tissue lipolysis. Most research projects focusing on weight loss and gain search for genes that cause obesity.

This study is novel due to the fact that it focuses specifically for a gene linked to thinness instead. Using an Estonian population sample of more than 47,000 people, the study's authors performed a series of genome-wide association studies. By comparing especially thin people's genes to individuals of an average weight, they were able to pick out ALK. Up until now, ALK has really only been known for the role it plays in some cancers, as it tends to mutate in numerous forms of cancer. That being said, its physiological purpose has always remained a mystery. To test their theory that diminished levels of ALK are responsible for genetic skinniness, the research team performed an experiment in which they "deactivated" the ALK genes in a group of mice. To the researchers' surprise, those mice immediately became skinnier despite continuing with the same diets and activity levels.


*NEARLY HALF OF TWITTER ACCOUNTS DISCUSSING CORONAVIRUS ARE LIKELY BOTS: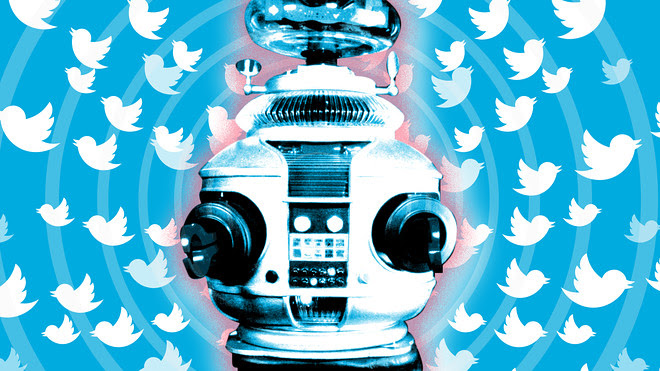 Nearly half of the Twitter accounts sharing information about the novel coronavirus are likely bots, according to researchers at Carnegie Mellon University. Researchers analyzed more than 200 million tweets discussing coronavirus or COVID-19 since January. They found that nearly half were sent by accounts that behave more like a convincing bot than an actual human. Of the top 50 influential retweeters, 82% were likely bots, the research showed. Out of the top 1,000 retweeters, 62% were likely bots. More than 100 types of inaccurate COVID-19 stories were identified by researchers, including misinformation about potential cures and conspiracy theories — such as hospitals being filled with mannequins or the coronavirus being linked to 5G towers. Researchers said bots are also dominating conversations about ending stay-at-home orders and "reopening America." The team said it was too early to point to specific entities that may be behind the bots "attempting to influence online conversation." "We do know that it looks like it's a propaganda machine, and it definitely matches the Russian and Chinese playbooks, but it would take a tremendous amount of resources to substantiate that," Kathleen Carley, a professor in the School for Computer Science at Carnegie Mellon, said in a statement.


*OPEN LETTER FROM ACTRESS NICOLE BRANDON:
"WHAT CAN WE DO AS ACTORS TO SPREAD LOVE, ACCEPTANCE, RESPECT TO EACH OTHER & MAKE REAL CHANGE IN THE WORLD?"
My heart is breaking today. To watch the world, to watch people be divided instead of standing as one. One being, one humanity, one heart, one world, one love. I remember, I was on a date after 9/11, we were at dinner and my date asked me; if you were the President and 9/11 happened, what would be the very first thing you would do. I would cry, I answered. You would cry; he asked. Yes, I said. I would not vote for you; he said. Of course I told him, I would take steps towards unity and peace but first, the first thing I would do, is cry. Today is no different. Any caring being aches today from inside. No man or woman of any race or color should ever feel less than or compromised. How do we let that happen? In our world, under our care and watch.
I was reminded today of a Disney movie that changed my life, called the Color of Friendship. It was released in 2000 and takes place in 1977. The movie recounts the actual events and the flourishing friendship between two girls one from the United States and the other from apartheid South Africa. The film is based on the Dellums family who hosted a white South African teen as an exchange student. Their fears, the raw truths, the unfolding of dreams and their friendship is beautiful to watch. It's so heartfelt to watch these girls unlearn untruths and come together as best friends sharing teen years and learning from one another that friendship is not the color of your skin, or where you're from, friendship is a bond between people, who care and truly know how to love. Today I received an email that touched me so deeply from Erin Elizabeth Burns the entire email reminded me why I love her so much. This is an excerpt from her email. It pertains to all of us not just actors, may it move you as I was moved and may we all come together in peace harmony and love. There are resources listed here, use them, go to them, reach out and make a difference.

What can we do as Actors to spread love, acceptance, respect to each other & make real change in the world?
We can support films with a message.
We can educate ourselves.
We can donate to Anti-Racial organizations.
We can write scripts on these topics.
We can listen.

Resources that other leaders I respect have recommended:
Color of Change
Black Lives Matters
You are valued. You are loved. You are accepted here
Nothing can brighten a day more than peace, unity, oneness and love. I close this post with my favorite male dancer of all time. He has broken through every barrier of society, and old beliefs and archaic ideas. He is stunning in every way and his smile is the most radiant smile, he effervesces joy. Even in the darkest hour, he stands up tall and he himself is the beacon and light. I love you Christopher Charles McDaniel. Thank you for the beauty you bring to the world. Thank you all for sharing your own individual lights. Black Lives Matter. All Lives Matter and as Erin so poignantly said; You are valued. You are Loved. You are not only accepted here, you are here within my heart. Peace everyone – Be kind to one another, and ask; what would love do and Just Love.
⚡FLASH⚡


Fox News host Sean Hannity and his wife, Jill Rhodes, have divorced after more than 20 years of marriage. Hannity, 58, and former journalist Rhodes, 57, were married in 1993 and have two children, a son, Patrick, and a daughter, Merri Kelly. Friends of the former couple say they have been legally divorced for more than a year and separated many years prior to that, but kept it under wraps.
*EXAMINER – INVESTIGATES:

Before the pandemic, an estimated 5 to 7 percent of Americans were suffering from depression.
*EXAMINER – A LOOK BACK:


Streaming digitally, the We Are One Public gala features Meryl Streep, Lin-Manuel Miranda, John Leguizamo, and other friends of the New York theater.
*OH, BEHAVE! – READ LBN EXAMINER:


Invite your friends and family to sign up for free to receive (if they've got the guts): www.LBNExaminer.com
*EXAMINER – SEE IT:
I'M AN ADULT WHO IS CONSTANTLY MISTAKEN FOR A 12-YEAR OLD. THIS IS WHAT MY LIFE IS LIKE


I was at the airport, waiting for a TSA full-body scan, when the woman managing the line asked me, "Are you old enough to go in the scanner?" I stared at her face and wished I had the luxury to be surprised by her question. I was 30 years old. Full-body scans are a requirement for everyone once they've turned 12. I have always been small compared to my peers. As a child, I was consistently one of the shortest in my class, lagging behind the others when we ran laps in gym. I would get asked if I was one or two years younger than my age, which irritated me but only to a point. On good days, I'd imagine myself as Cinderella due to my uncommonly small shoe size. Once I became older, the perceived gap increased dramatically. My friends filled out while I remained spindly. I was given the freshman nickname "Itty-Bitty," and people began calling me "tiny" as a matter of course. As far as I know, I have no growth hormone deficiency or underlying condition other than being petite. But, I do have a confluence of genetic markers that signal youth: a round face, slight bone structure, minimal chest definition, and wide eyes. These are all features I can't change.

I also have relatives on both sides who hover around the 5-foot mark. My mother, too, is narrow in frame, and early in her marriage she was often mistaken for my father's daughter. Getting IDed is a matter of course for me: "That's really your age? Are you sure? Hahaha, you must get IDed all the time!" I've taken the advice of loved ones ― and nosy strangers ― and tried responding to comments like these with humor, but the people asking the questions have merely looked confused. I have attempted to improve my confidence and posture with little effect; it's hard to stand tall when I have to look up to speak to everyone, no matter how straight my spine. "You're so lucky," people tell me as they roll their eyes jealously whenever I mention getting IDed or mistaken for a preteen. I want to tell them that they'd change their minds if they were the ones who had heard infantilizing remarks for over three decades. Would they enjoy repeatedly being mistaken for a date's child or asked if they were old enough to sit in an airplane's exit row? (At least the minimum age for that is 15.)
*THINK FREELY – BE INDEPENDENT – MAKE UP YOUR OWN (DAMN) MIND: READ LBN EXAMINER


*WHO READS LBN EXAMINER?:

Singer, Hayley Williams, along with along with 12 members of the White House staff, 3 Nobel Prize winners, over 100 Academy Award winners, 6 U.S. Senators, and over 300 Grammy Award winners.
*EXAMINER – A DIFFERENT VIEW:….

Wanted: Freelance Graphic Artist:
Prominent P.R. / Branding firm looking for a freelance graphic artist. Must be creative, experience, extremely reliable, and a good collaborator. Please send complete contact details including phone number and your website to: Aurora411@TimeWire.net
LBN Examiner Edited By: Aurora DeRose
LBN Examiner Disclaimer: 1.) The LBN Examiner accepts no liability for the content of this email, or for the consequences of any actions taken on the basis of the information provided. The LBN Examiner is not associated with any commercial or political organization and is transmitted via the web for the sole benefit of its subscribers. 2.) Unfortunately, computer viruses can be transmitted via email. The recipient should check this mail and any attachments for the presence of viruses.